Weer een kit van Bandai uit de Star Wars collectie (kit nr. 0207574). Een Clone Trooper Phase II. Het is dezelfde versie als de Clone Trooper Phase I, maar dan een andere helm. Niet veel over te vertellen, behalve dan dat ik dit zeer leuke kits vind. Ze zijn eenvoudig in elkaar te zetten, maar van hoge kwaliteit. Verven lijkt niet echt nodig, al hoewel ik dat wel zal doen met de grotere kits zoals Slave1 en The Millennium Falcon. Eerst weer de foto's van de inhoud van de kit.
Again a kit from the Star Wars collection of Bandai (kit no. 0207574). A Clone Trooper Phase II. It's the same as the Clone Trooper Phase I, but with a different helmet. Not much to tell about this one, except that i somewhat love these kits. They are easy to assemble, but of high quality. Painting is not a must, though i will do this on the larger kits like Slave1 and The Millennium Falcon. First the pictures of the content of the kit.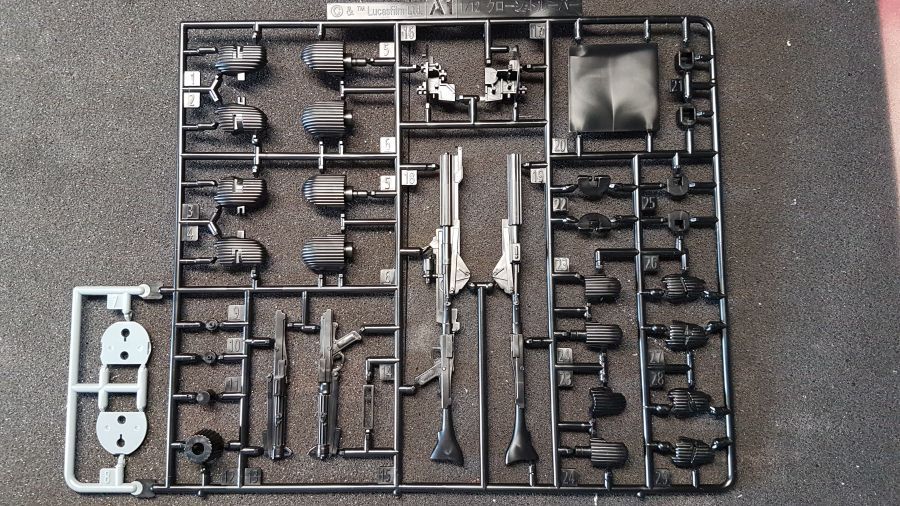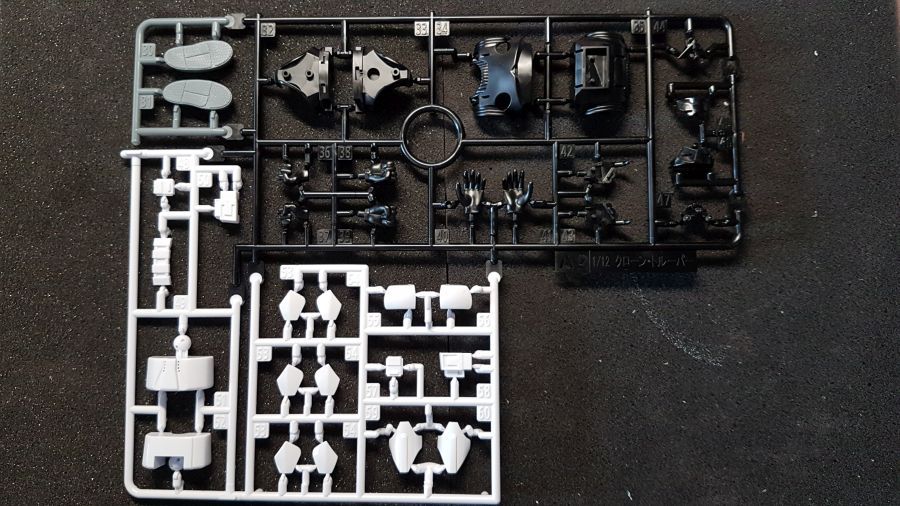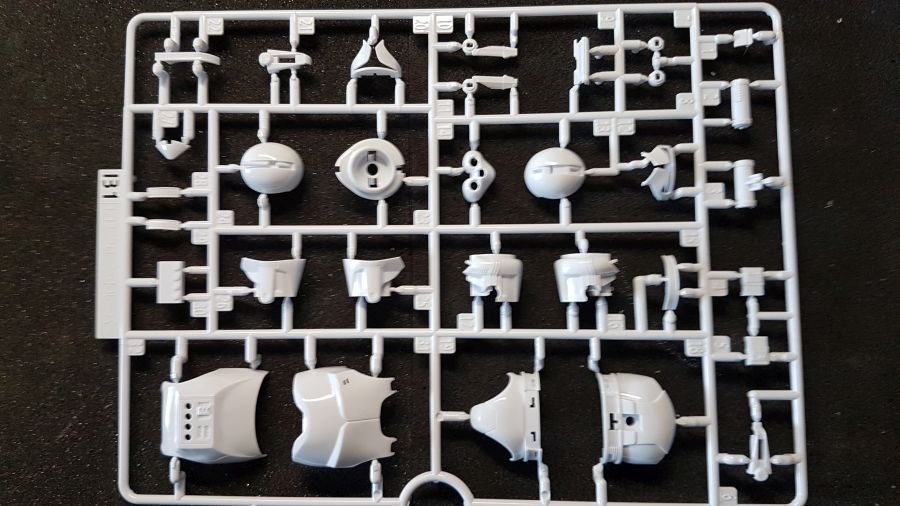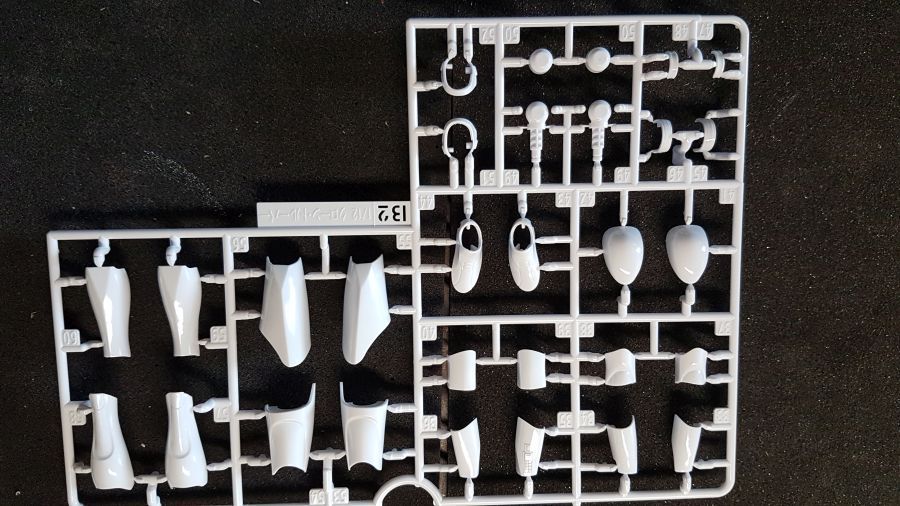 Eerst weer het hoofd.
First the head again.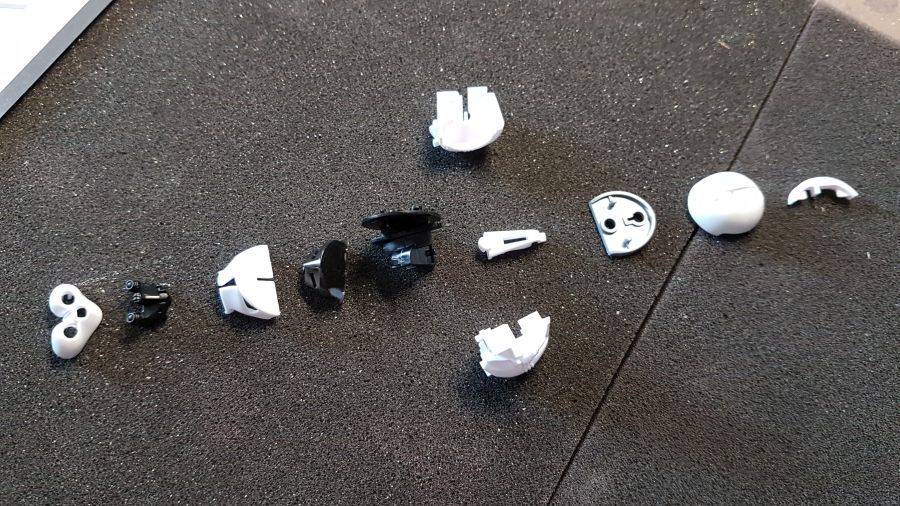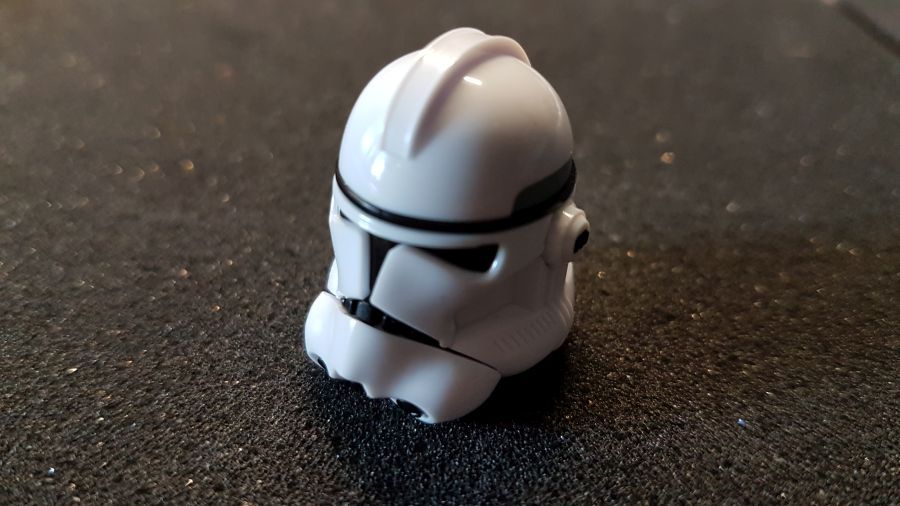 Dan weer het lichaam.
Then the body.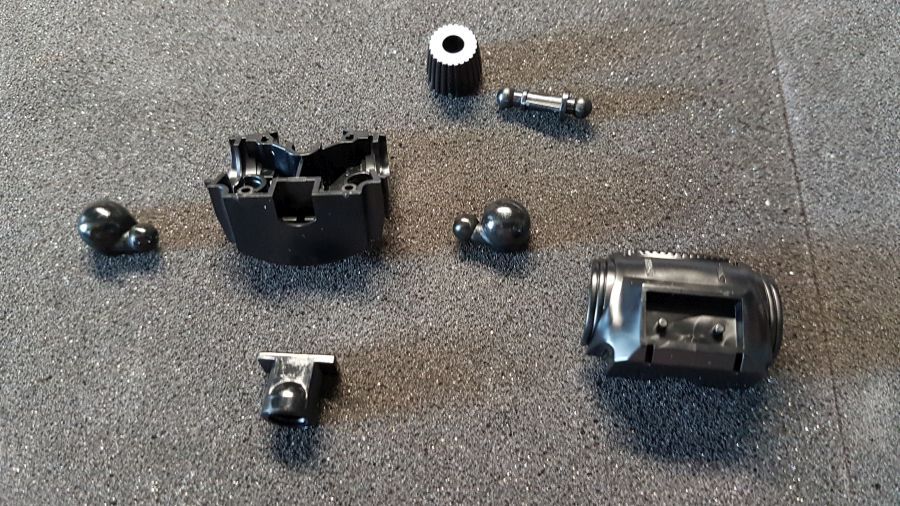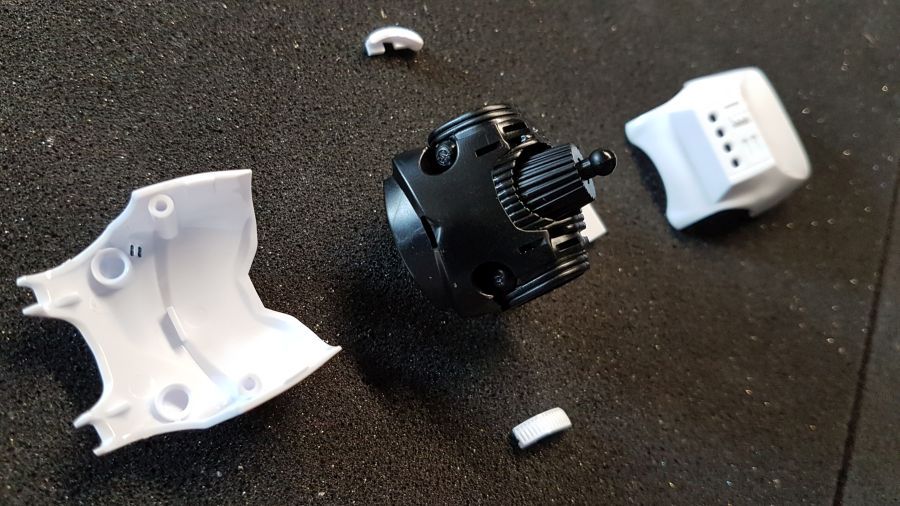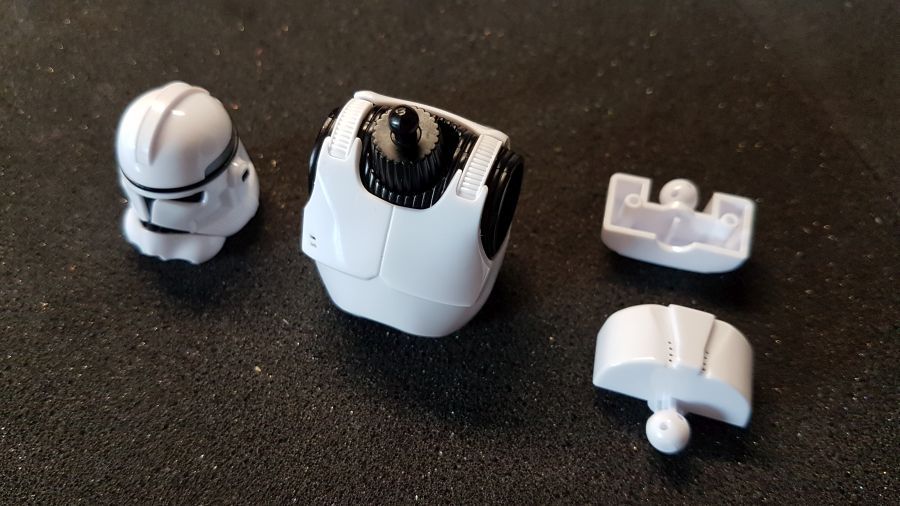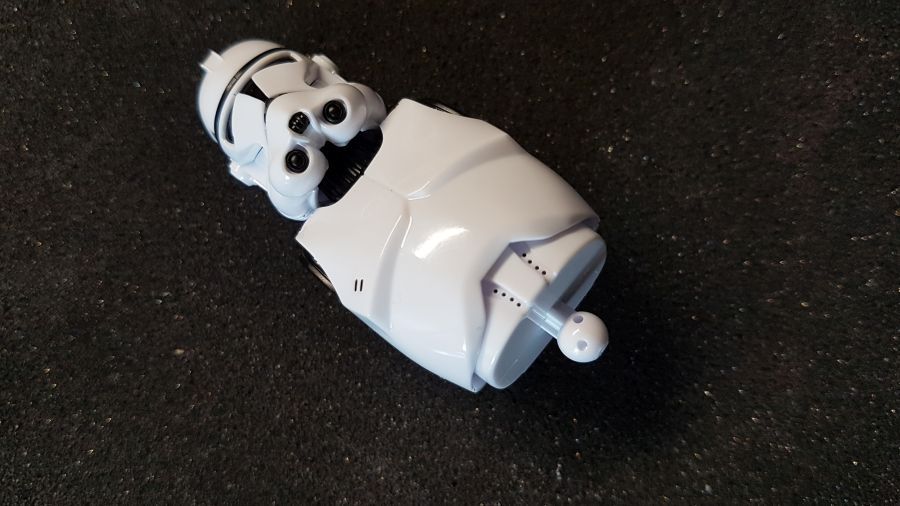 De buik en de heupen...
The stomach and the hips...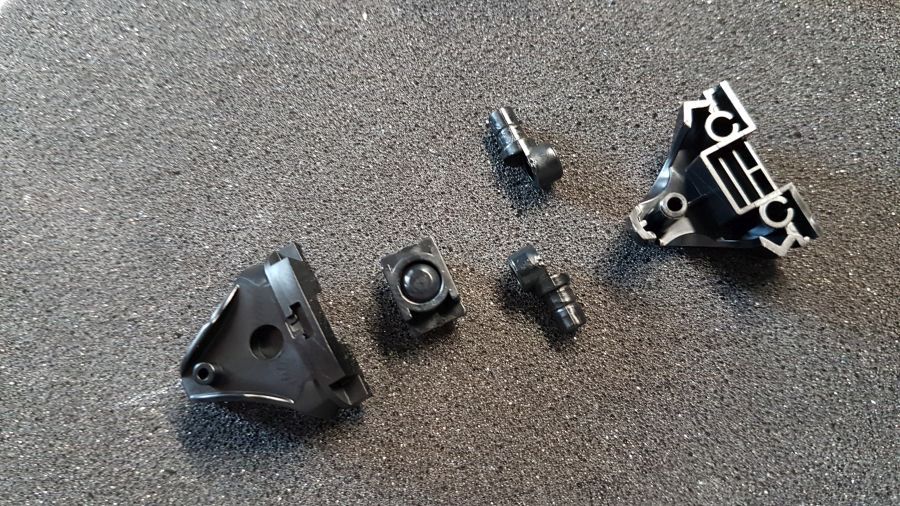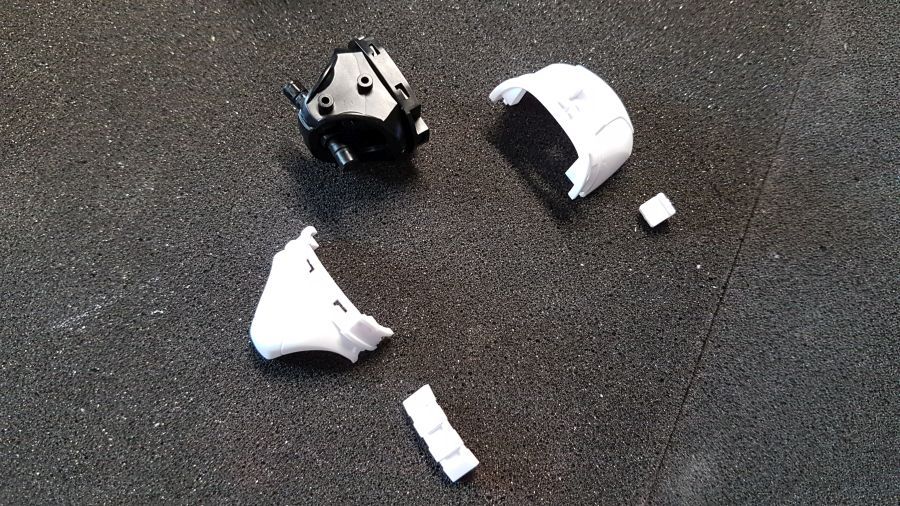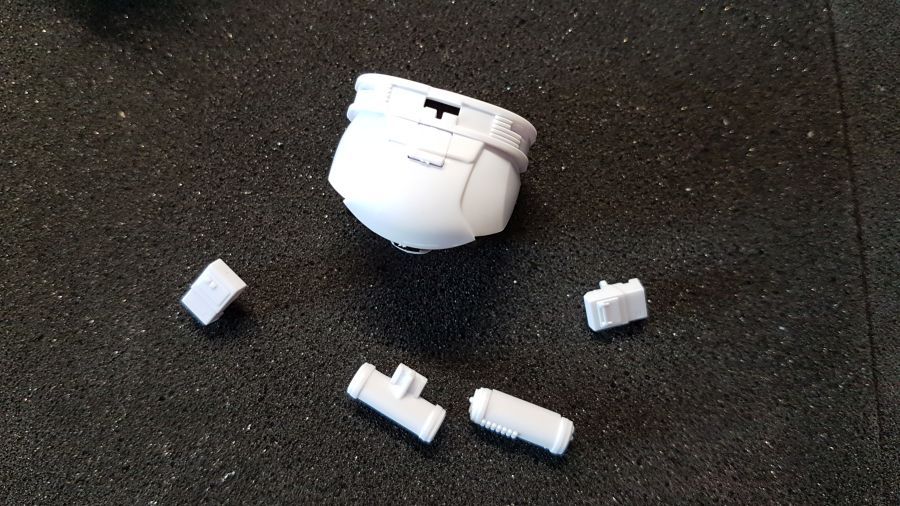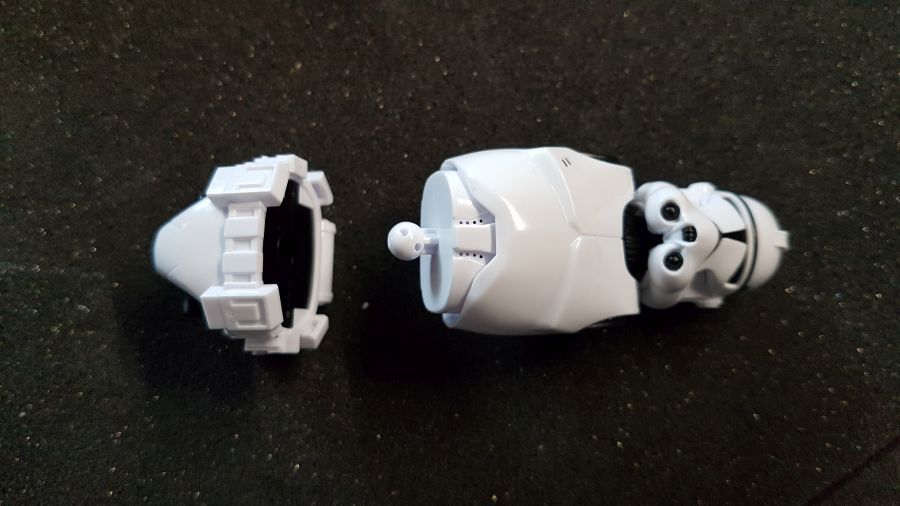 Vervolgens de benen...
Next are the legs...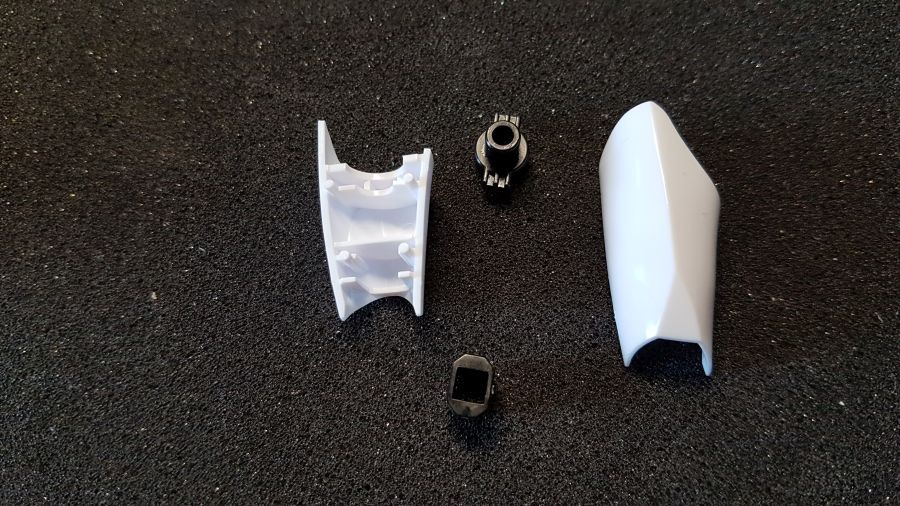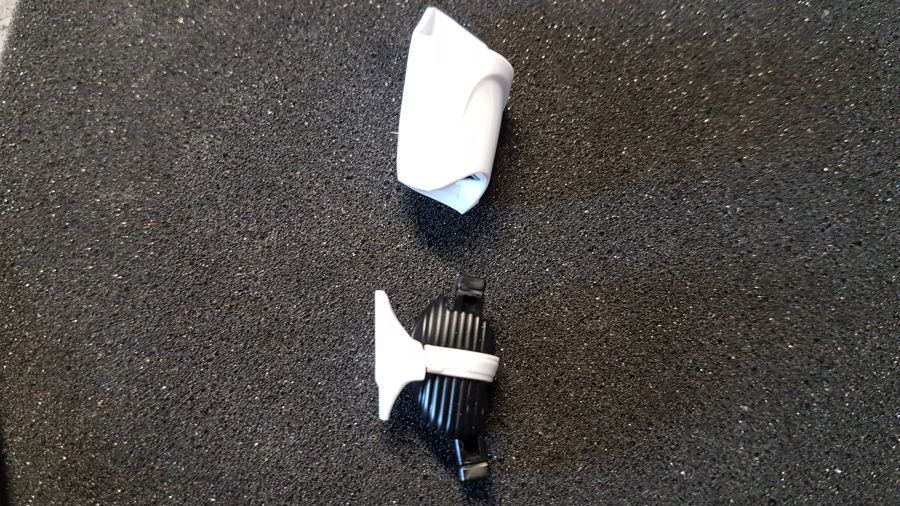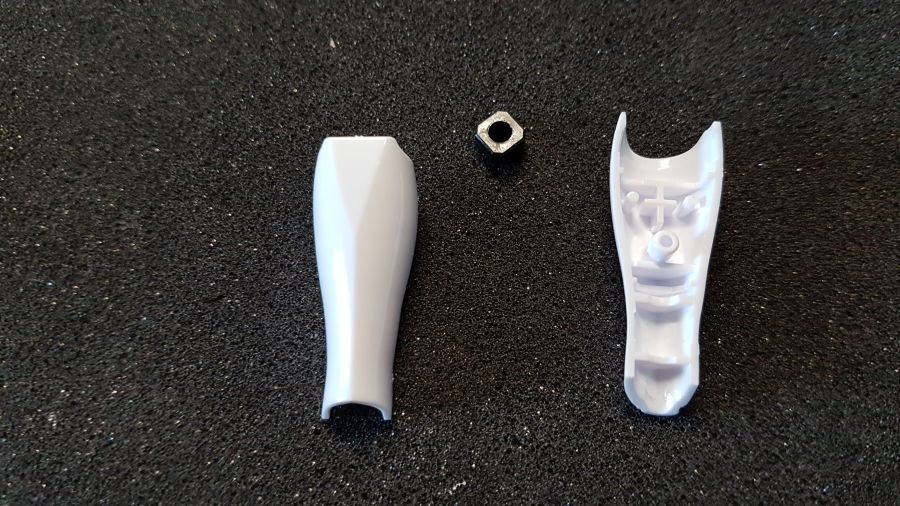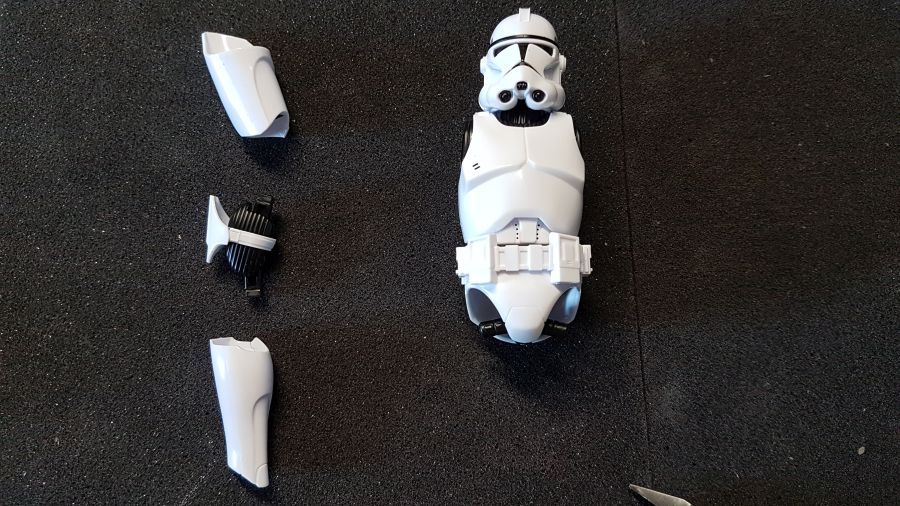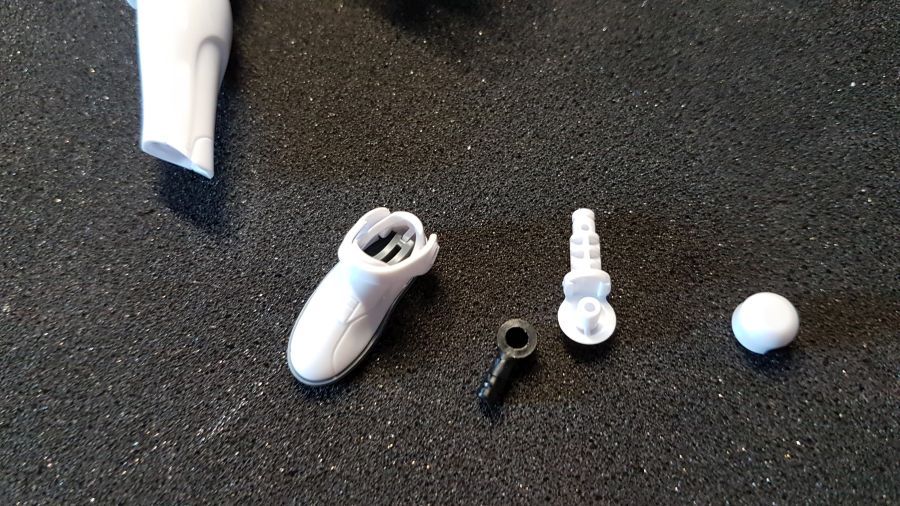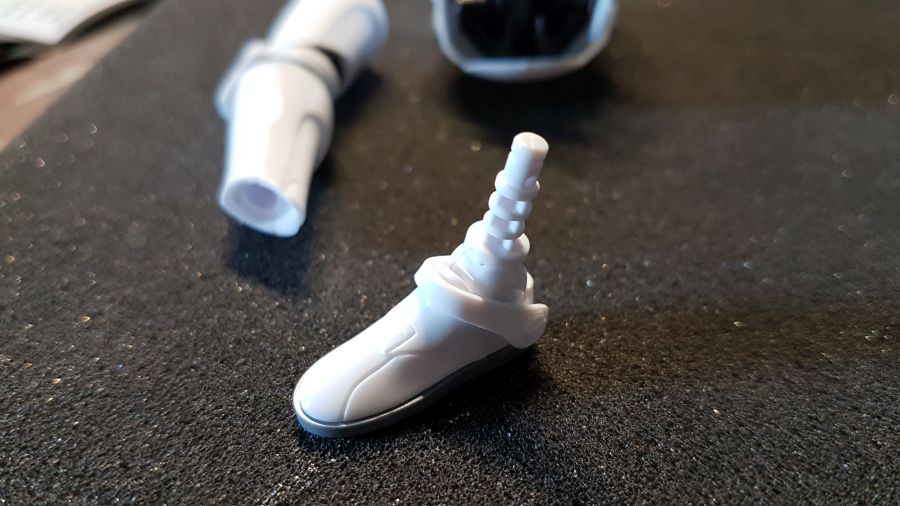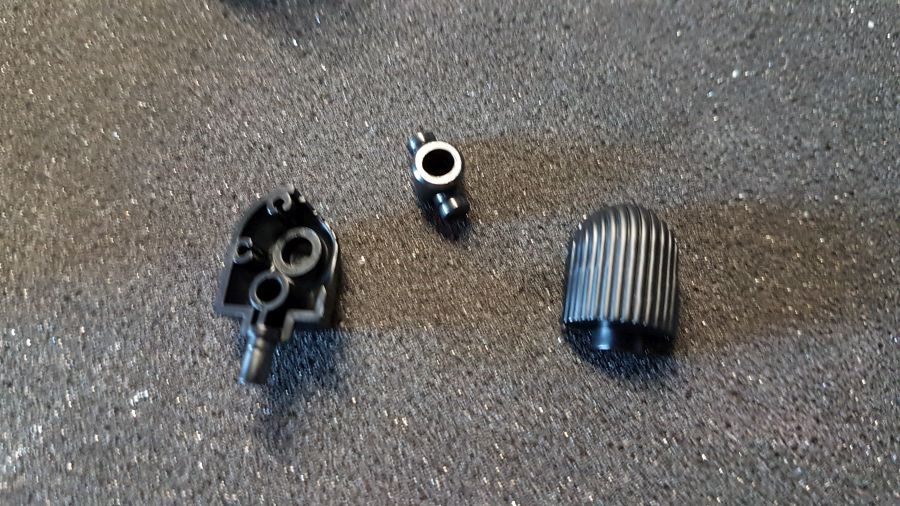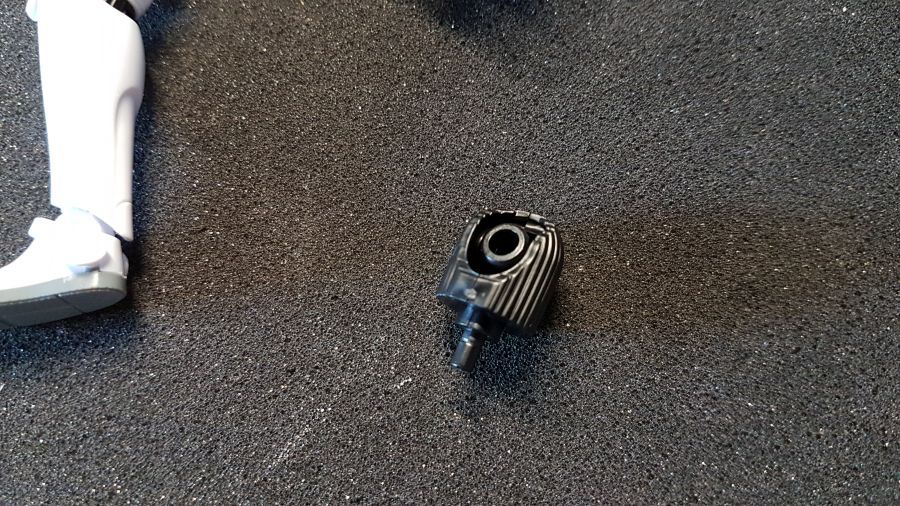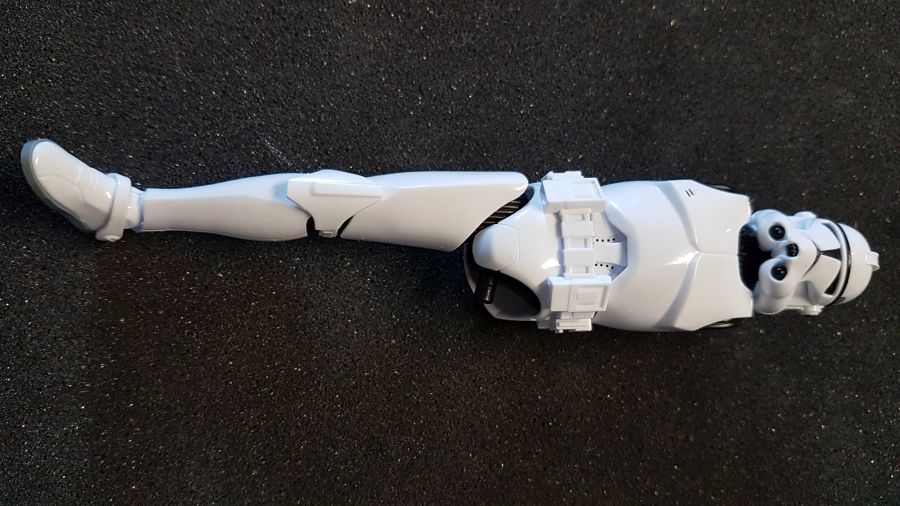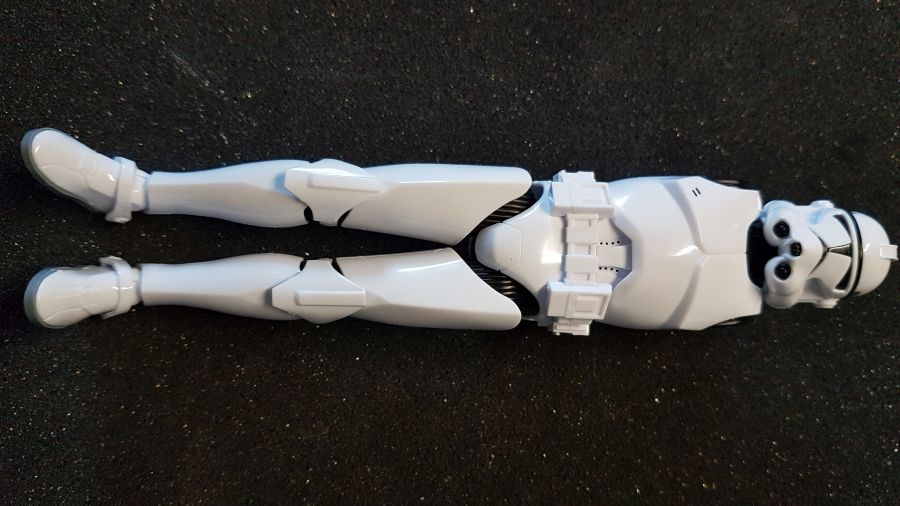 En na de benen komen de ???
And after the legs ???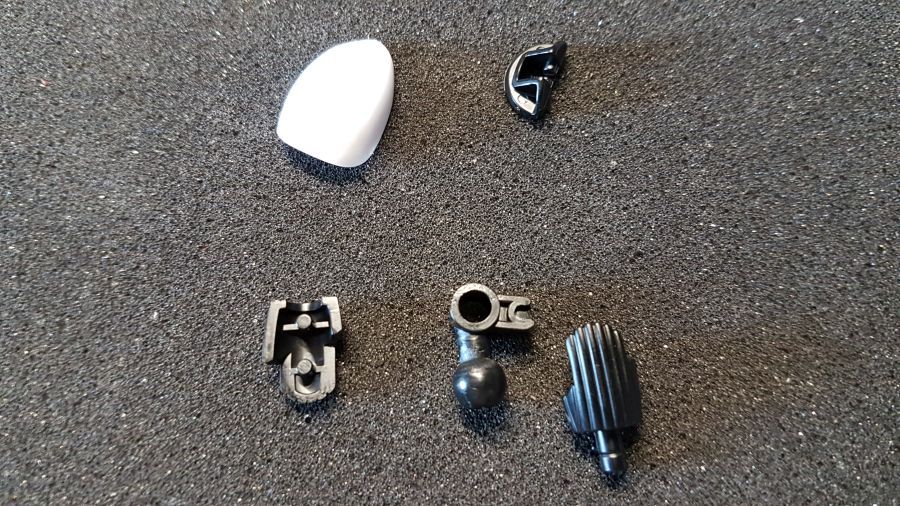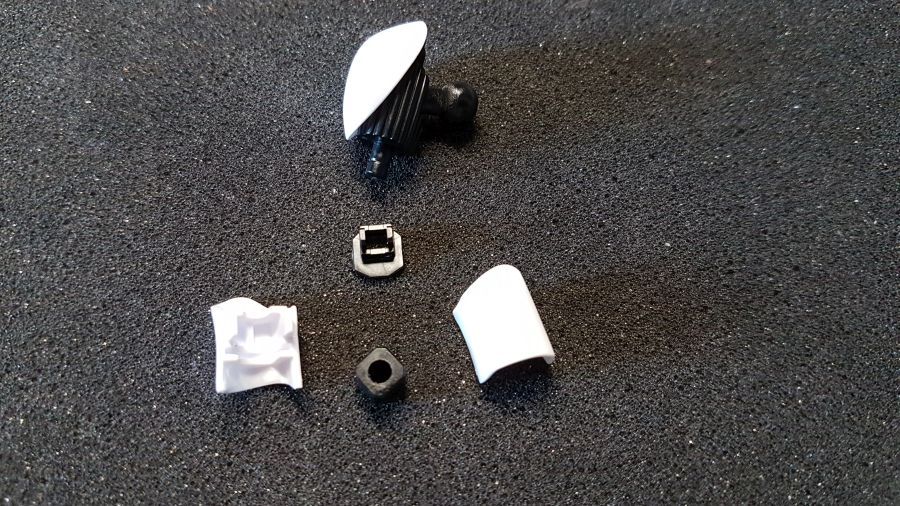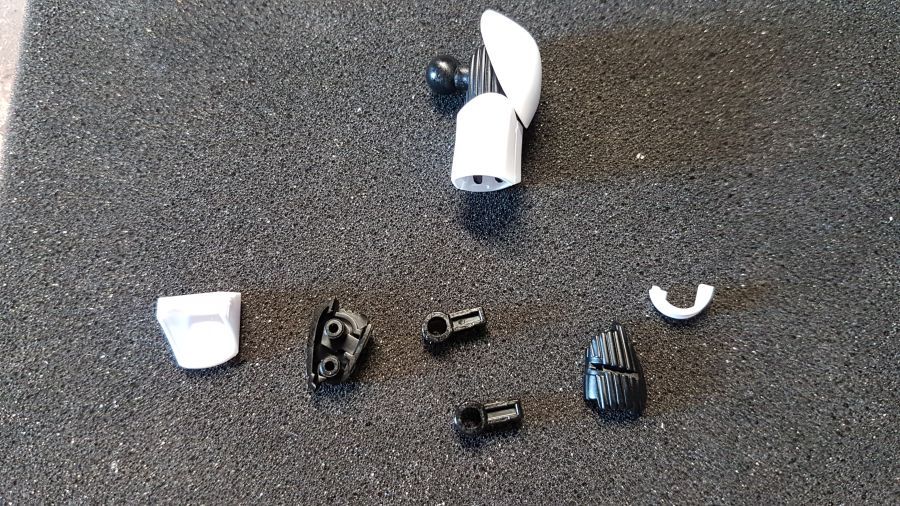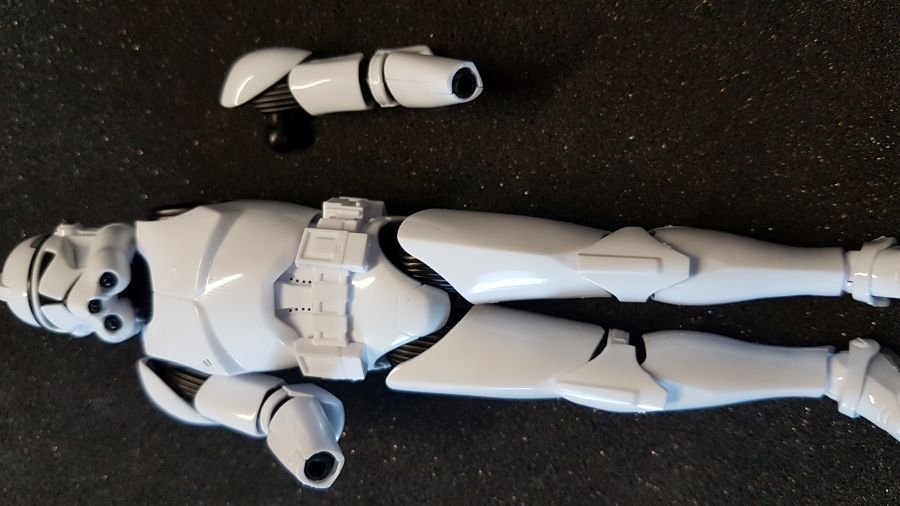 Dan nog even weer de handen en het wapen en weer 1 klaar voor de verzameling.
Then the hands and the weapon and another one ready for the collection.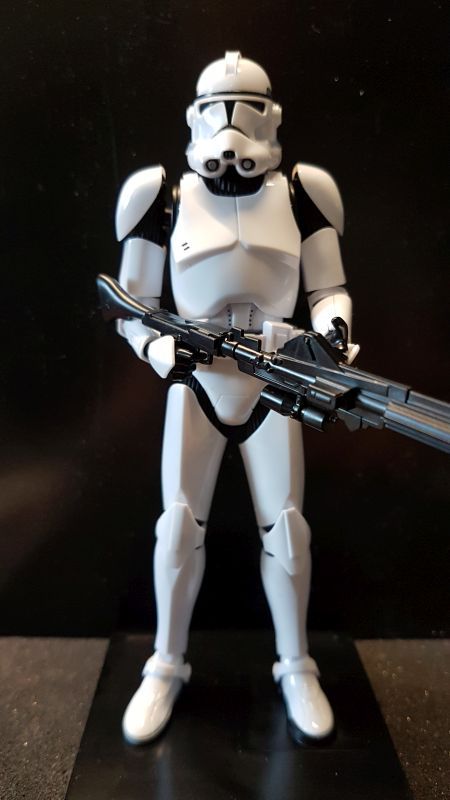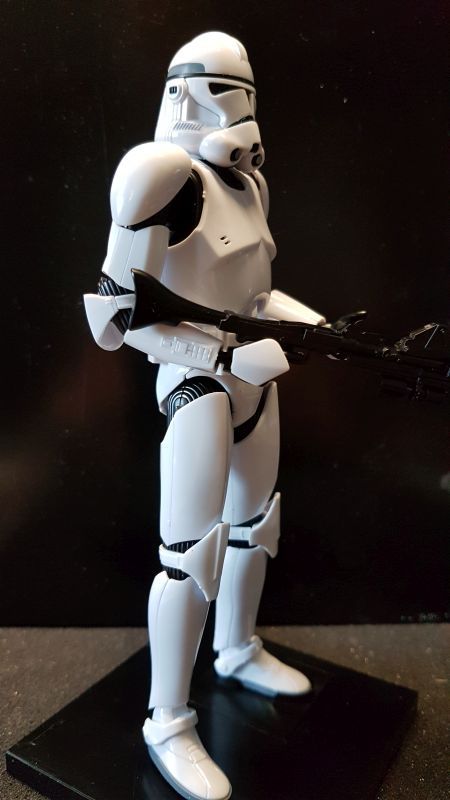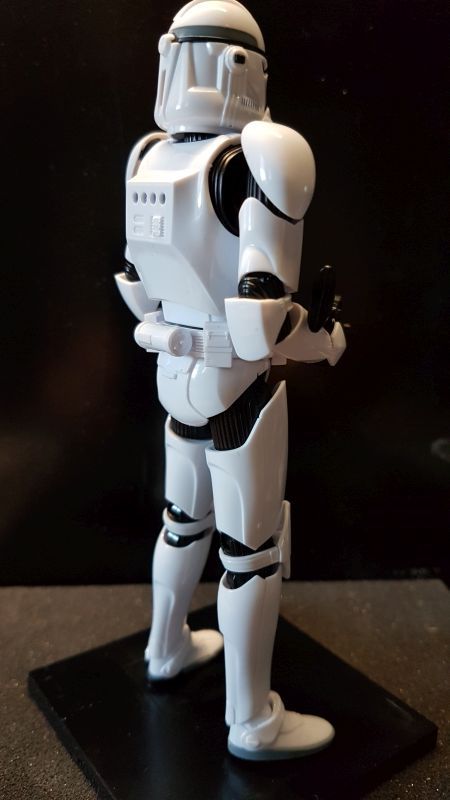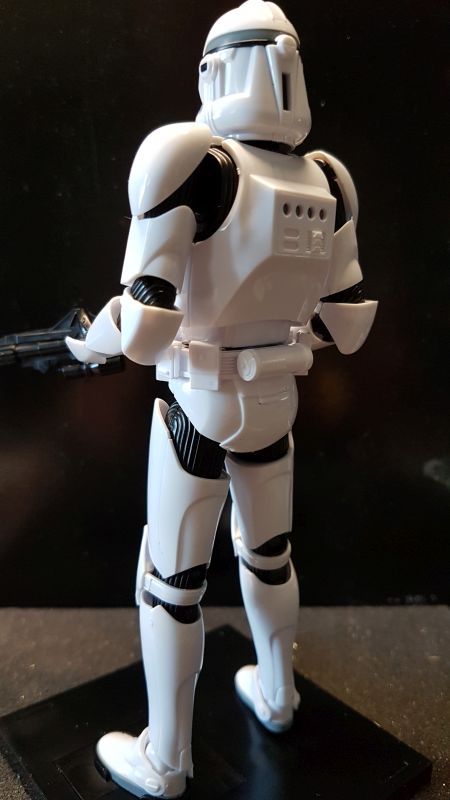 Ook kun je nog dit vizier gebruiken.
You could also use these goggles.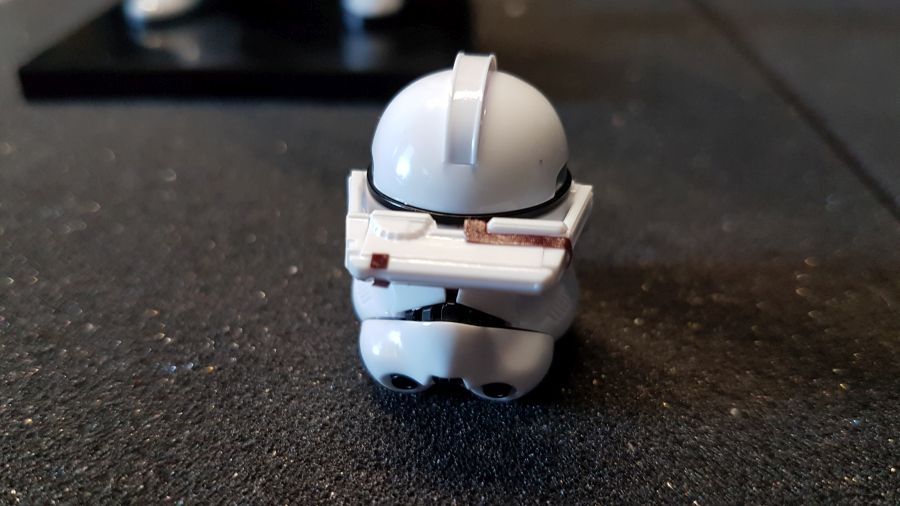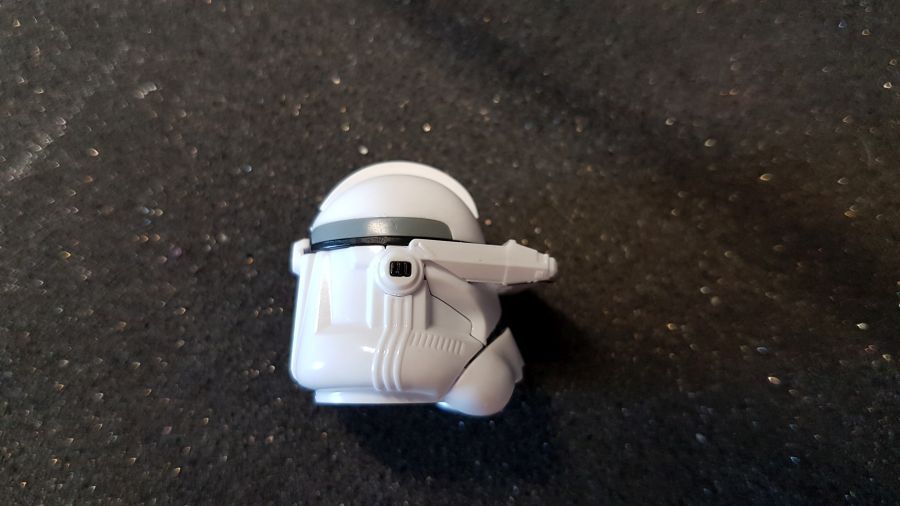 Samen een leuk stel...
A lovely bunch together...