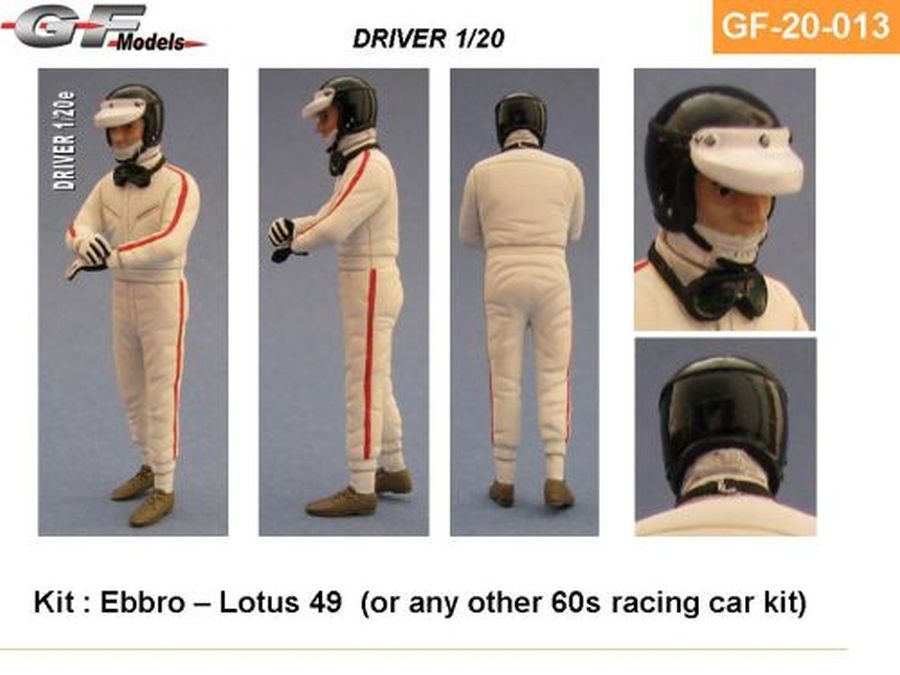 Ik heb besloten dat ik wat materiaal nodig ben voor de foto's. Daarom ga ik nu eerst een figuur maken. Het is een kit van GF Models (kit nr. GF-20-013). Het is al lang geleden dat ik militaire figuren beschilderde. Op hoop van zegen.
I decided i need some material for photo purposes. That's why i will start with a figure from GF Models (kit no. GF-20-013). It has been a long time since i painted military figures. Cross your fingers.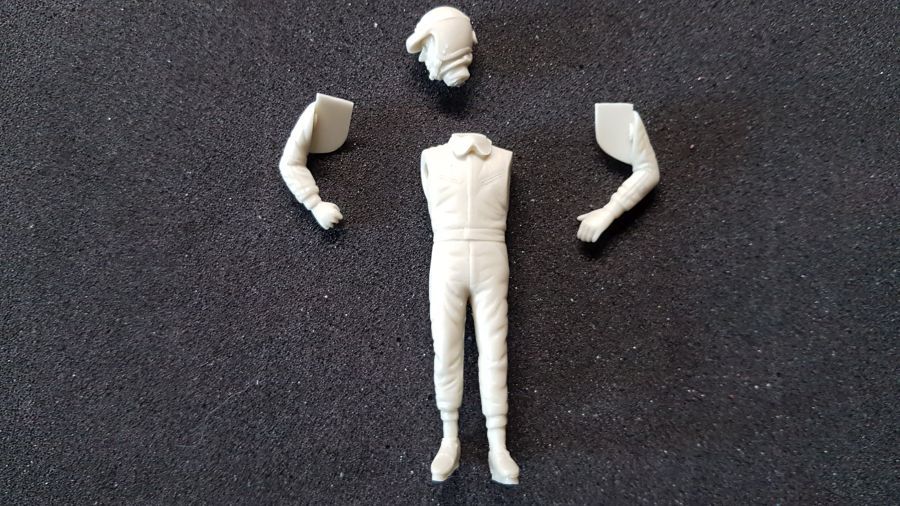 Eerst breng ik wat zwarte waterverf aan op de dieper gelegen delen van de plooien.
First i apply some black aqua paint to the deeper parts of the folds.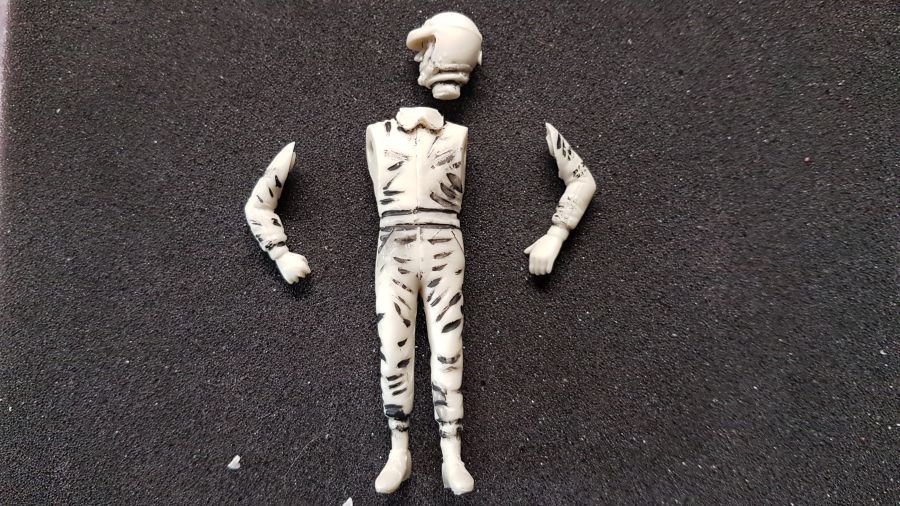 Daarna airbrush ik alles met Ultimate Primer White. Deze primer is ietwat doorzichtig waardoor het zwart mooi zichtbaar blijft.
Then i will airbrush everything with Ultimate Primer White. This primer is somewhat translucent so the black comes out nice.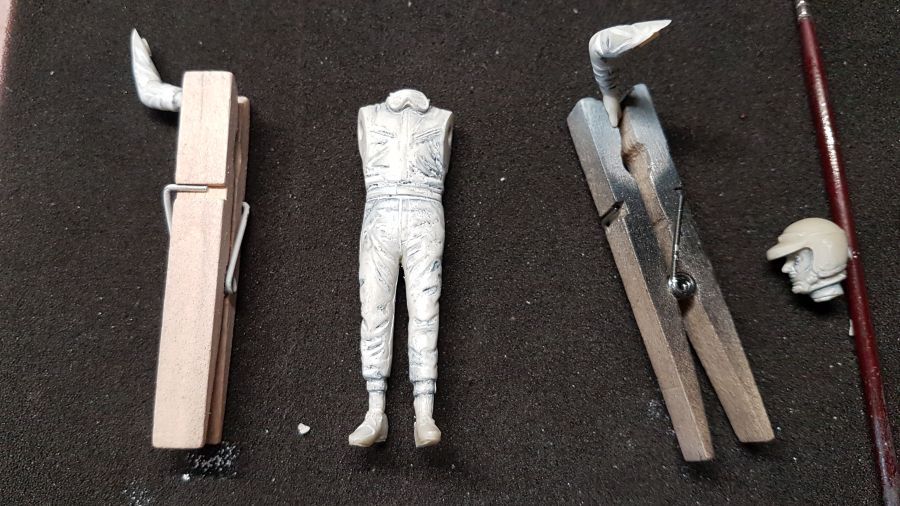 Ik denk dat het nog 1 of 2 lagen nodig heeft.
I think it needs 1 or 2 more layers.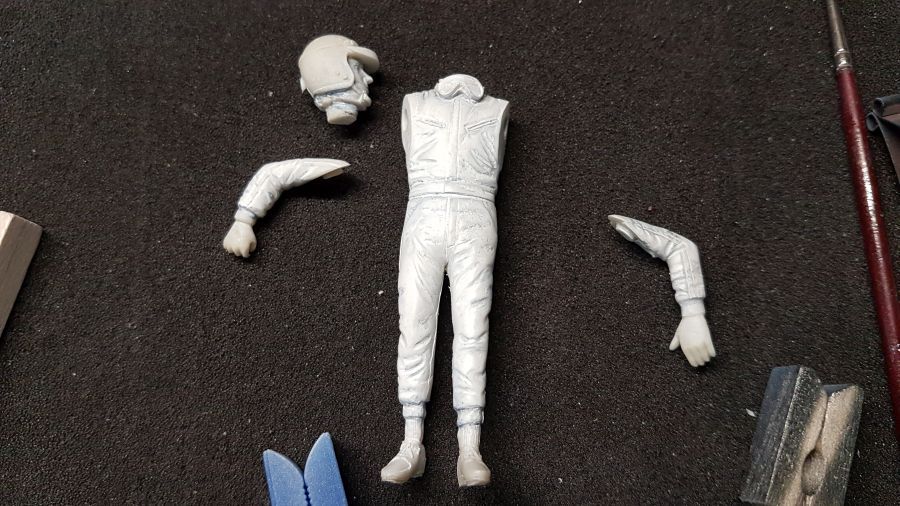 Daarna worden de schoenen, helm en brilmontuur met zwart van Valejo geverfd. De randen worden wat lichter gemaakt met grijs. Het gezicht wordt geverfd met 2 verschillende vleeskleuren.
Then the shoes, helmet and goggles are painted with black from Valejo. The edges are lightened up with grey. The face gets painted with 2 different colours of flesh.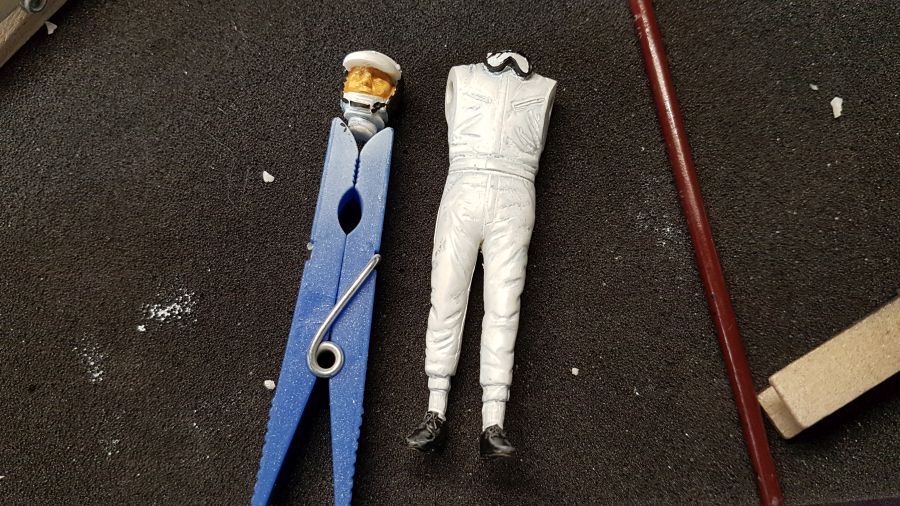 Wat meer verfwerk aan het hoofd en de bril. De bril heeft een laagje glanslak gekregen om glas te simuleren.
Some more painting to the head and the goggles. The goggles received some clear gloss to simulate glass.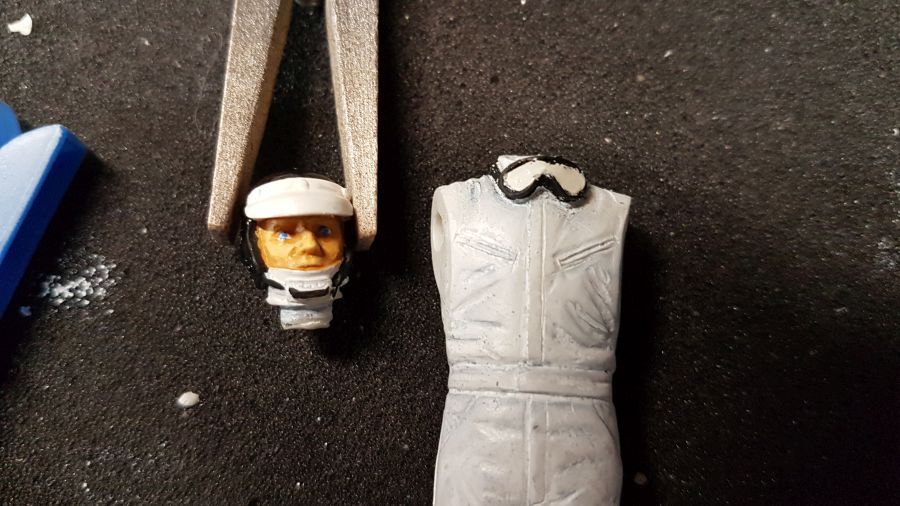 Meer werk aan het pak en het hoofd.
More work to the suit and the head.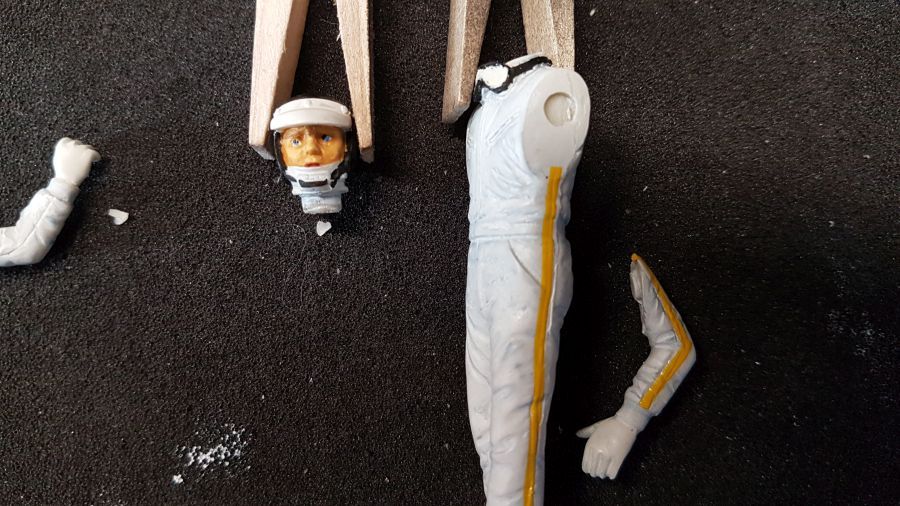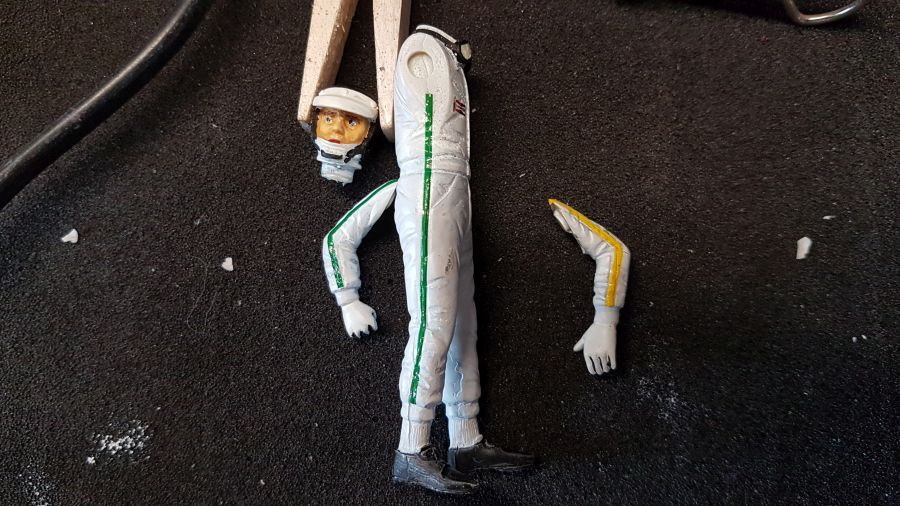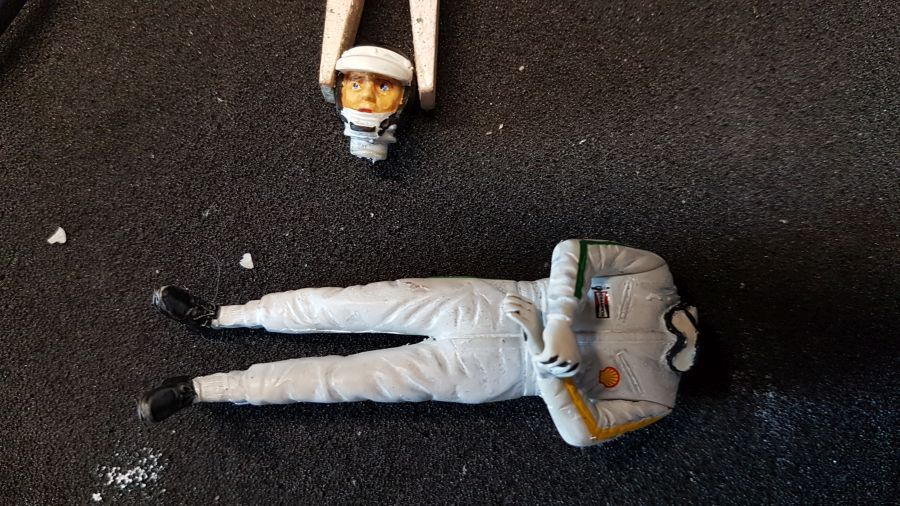 Het hoofd wordt met een pinnetje op de romp bevestigd. Zo kan ik er misschien af en toe een ander hoofd opzetten voor bijv. een 1970's coureur.
The head gets connected to the body by using a pin. This way i might change the head to change it e.g. into a 1970's driver.