Even iets anders doen na de Ferrari 412P. Deze kit van Bandai van Captain Phasma uit The Force Awakens (kit nr 0203228) moet er aan geloven. Normaal gesproken moet dit in ongeveer 1 dag kunnen. Deze bouw ik uit de doos. Ik wil de glans behouden.
Something else after the Ferrari 412P. It's time for this kit from Bandai of Captain Phasma from The Force Awakens (kit no. 0203228). Normally this should be doable in 1 day. I will build it out of the boz. I want to keep the shine.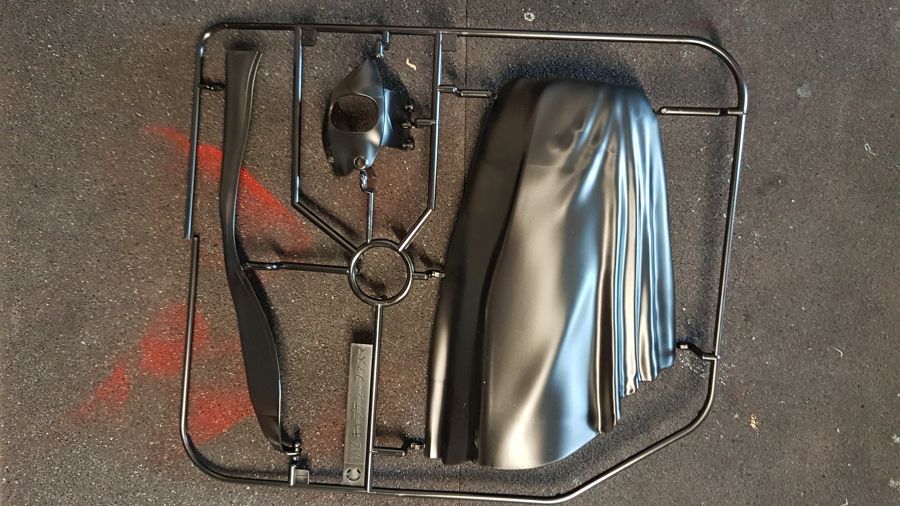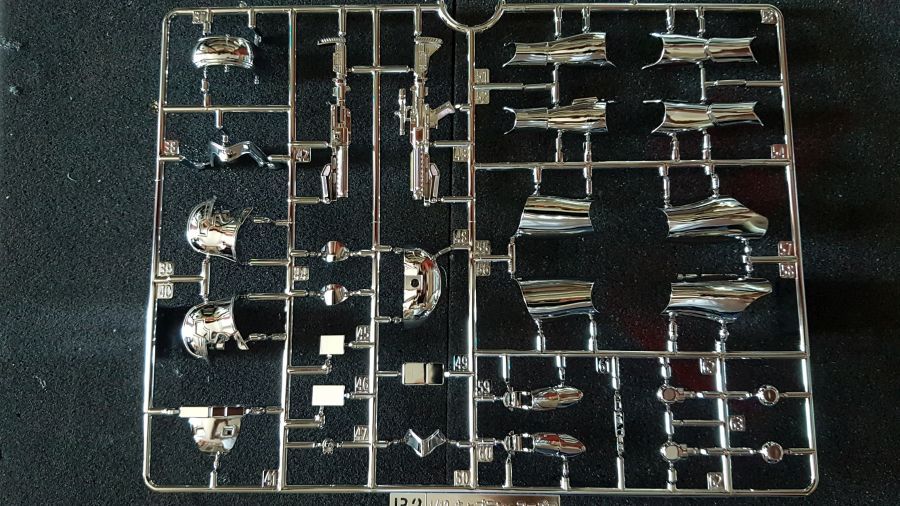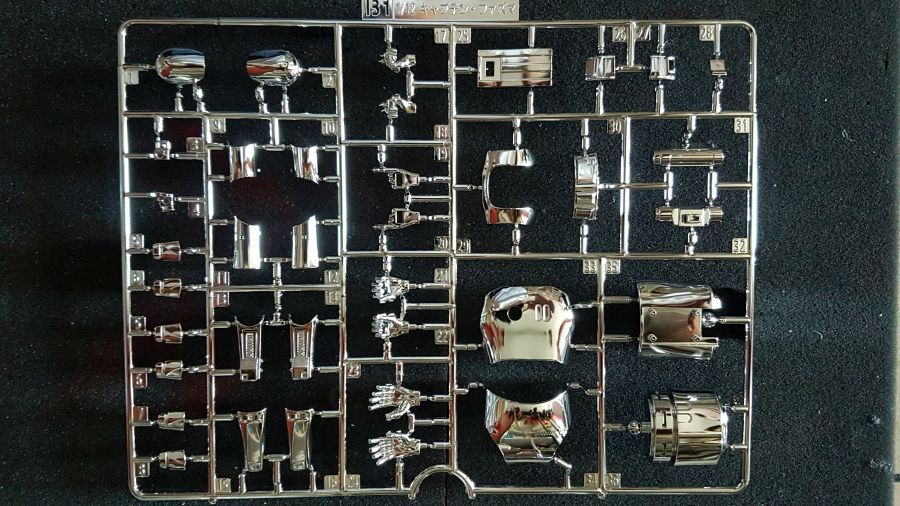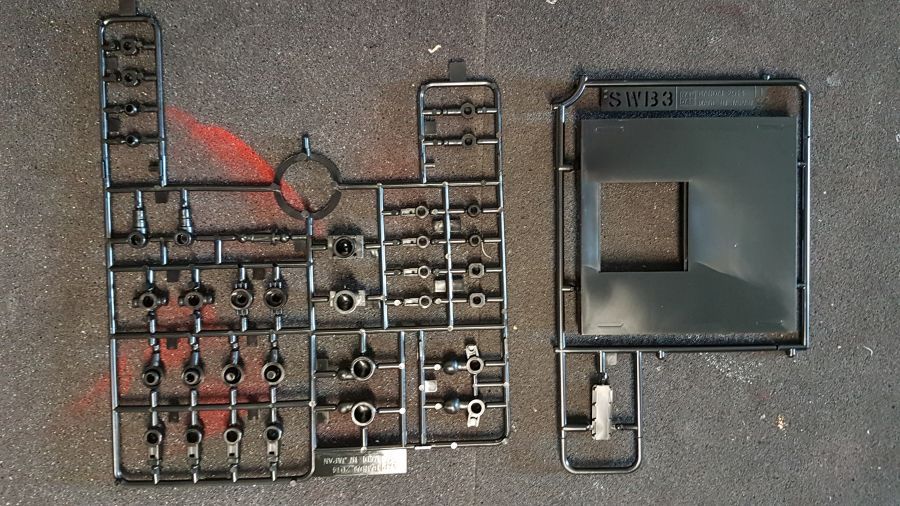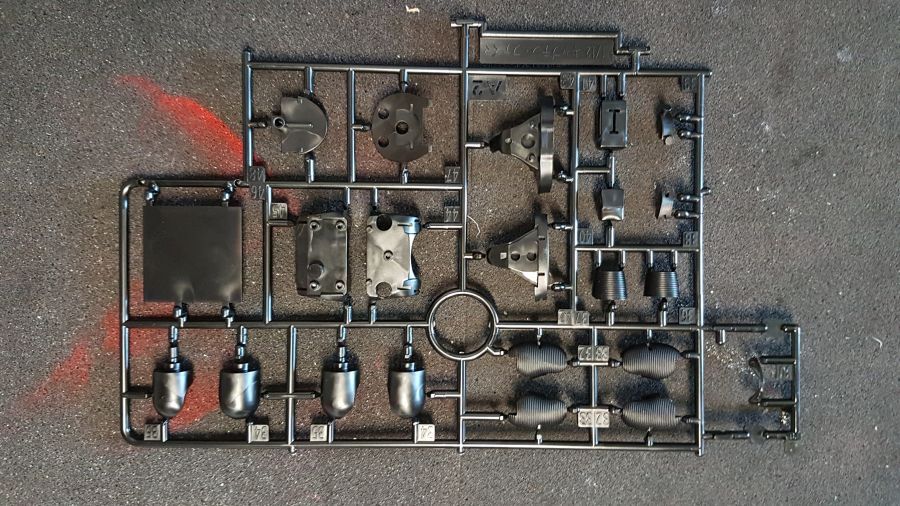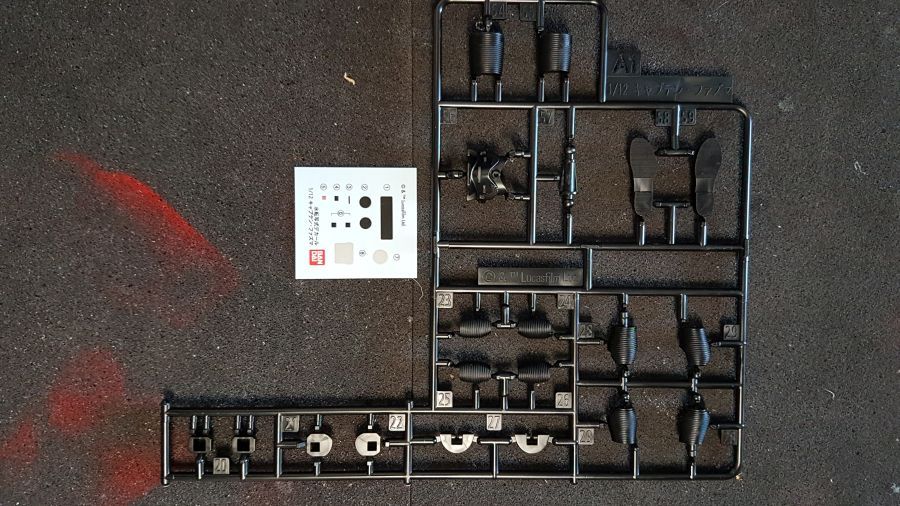 Ik doe de gepoederde handschoenen aan om de glans te behouden.
I am using powdered gloves to keep the shine.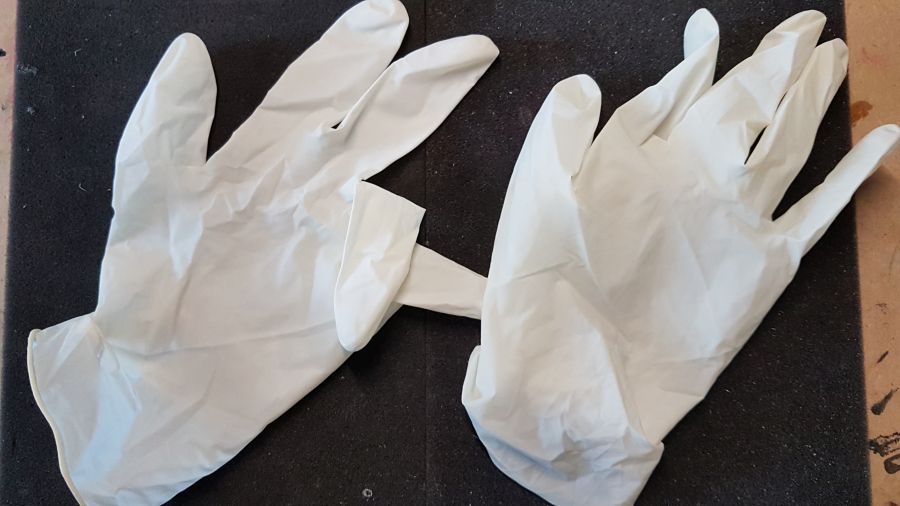 Eerst het hoofd...
First the head...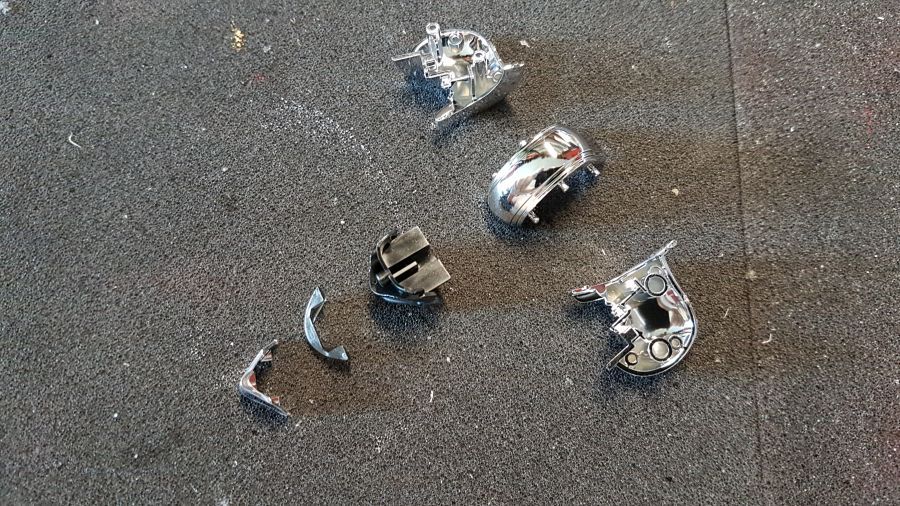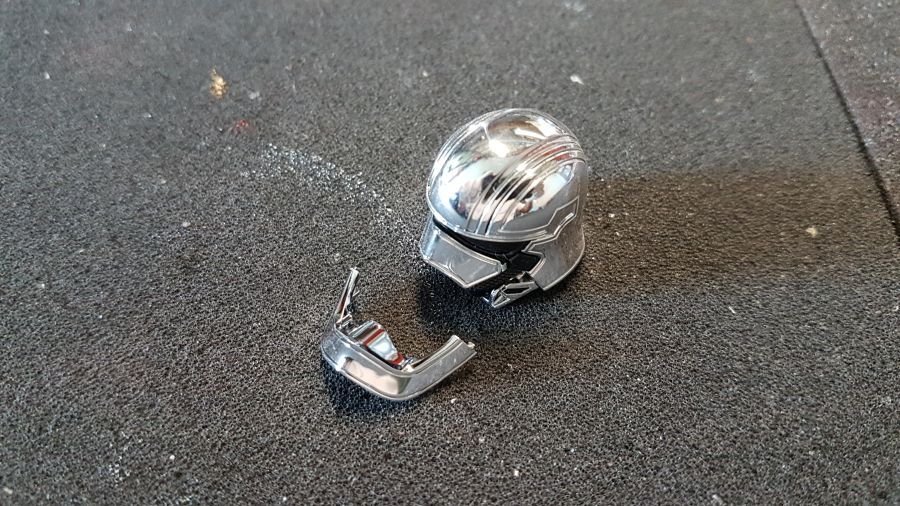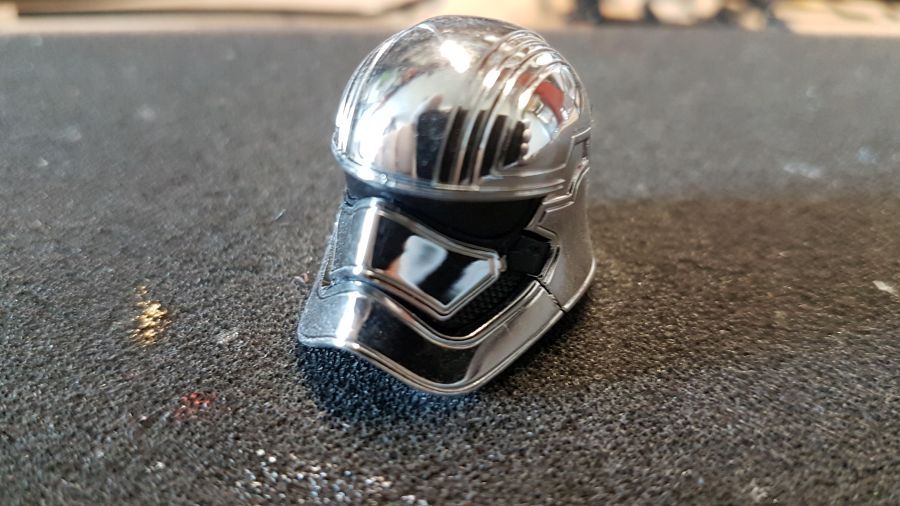 Dan het bovenlichaam...
Then the upper body...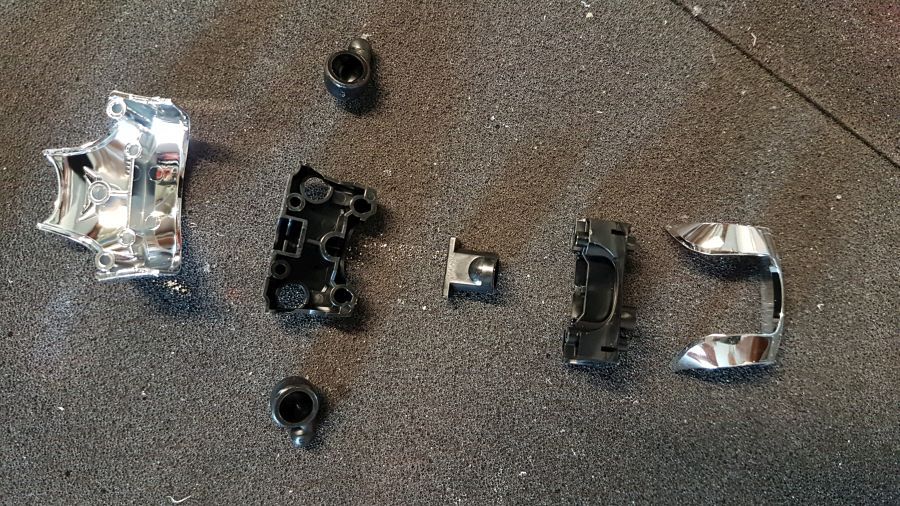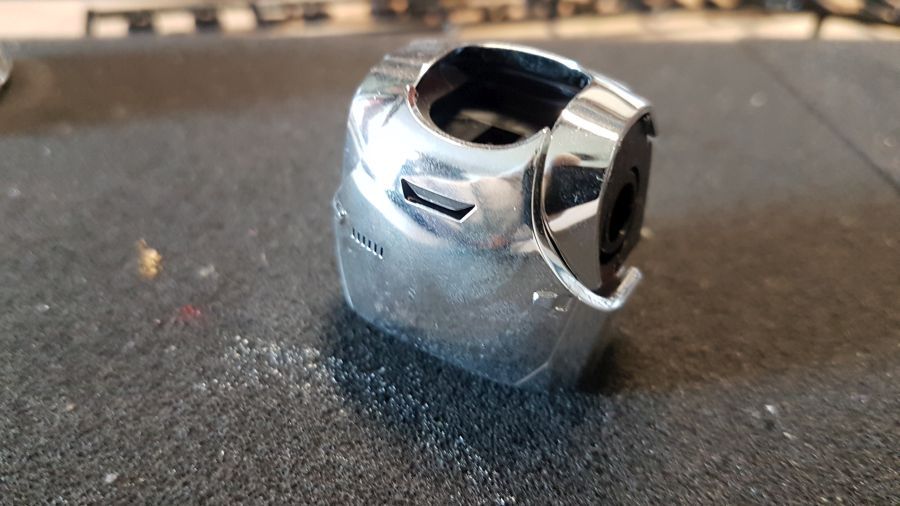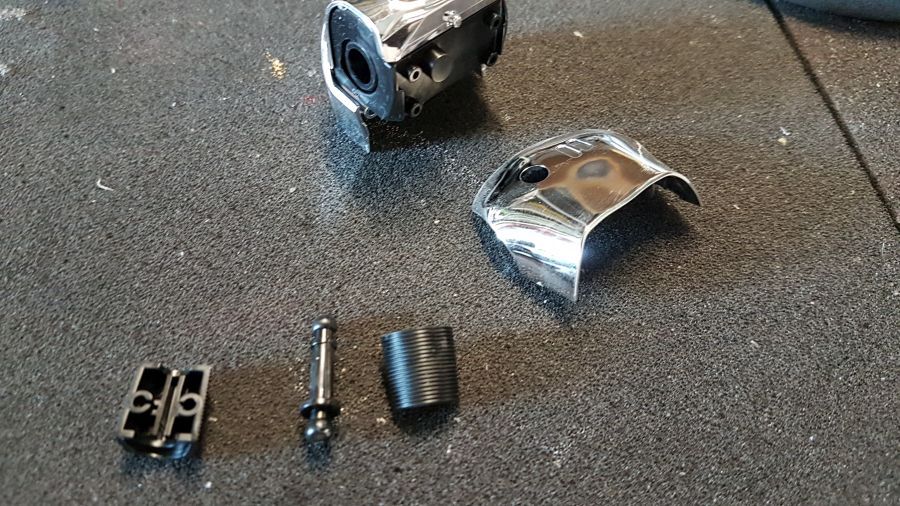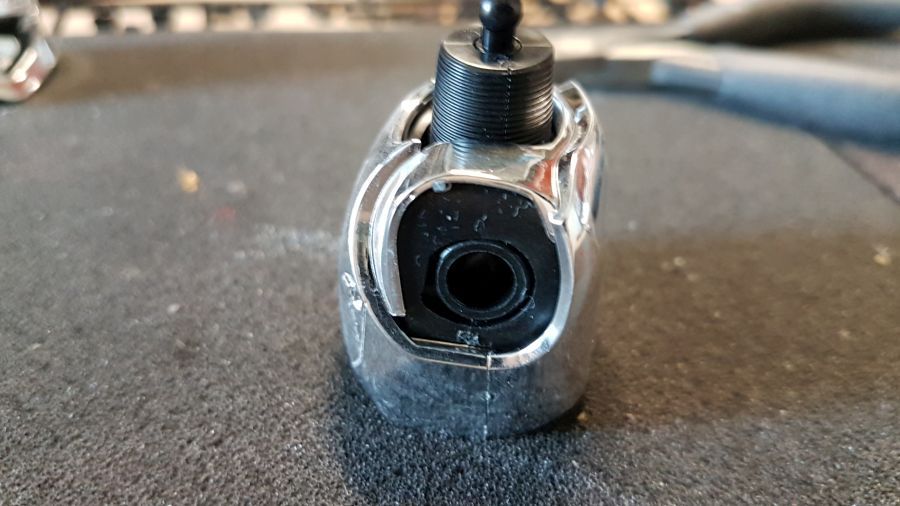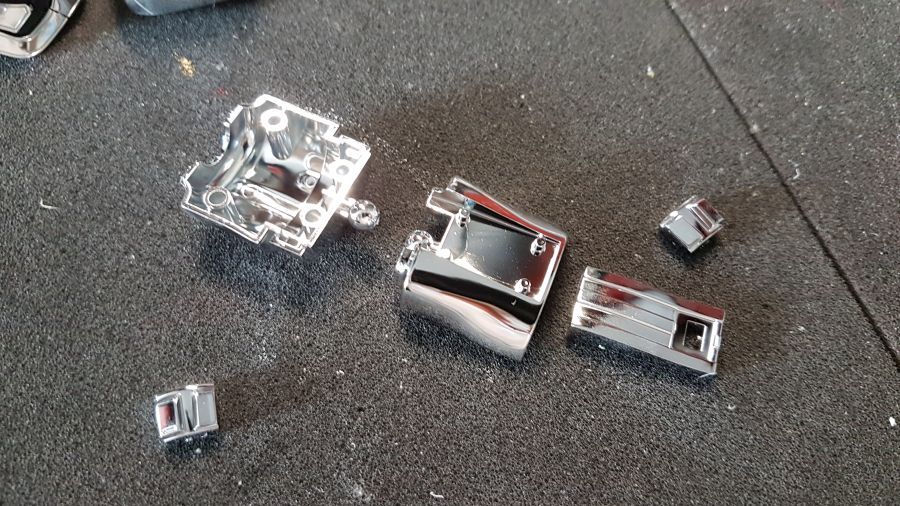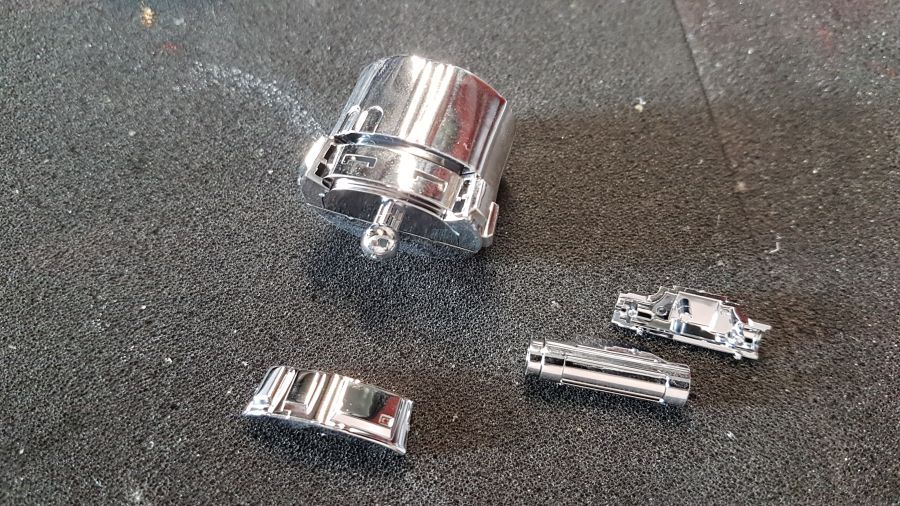 Het resultaat. Nu kan dit alvast gecombineerd.
The result. This can be combined now.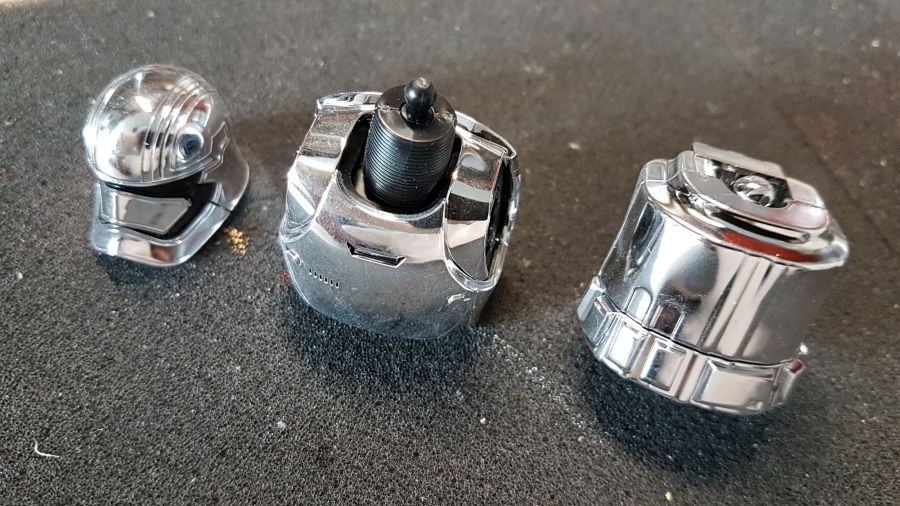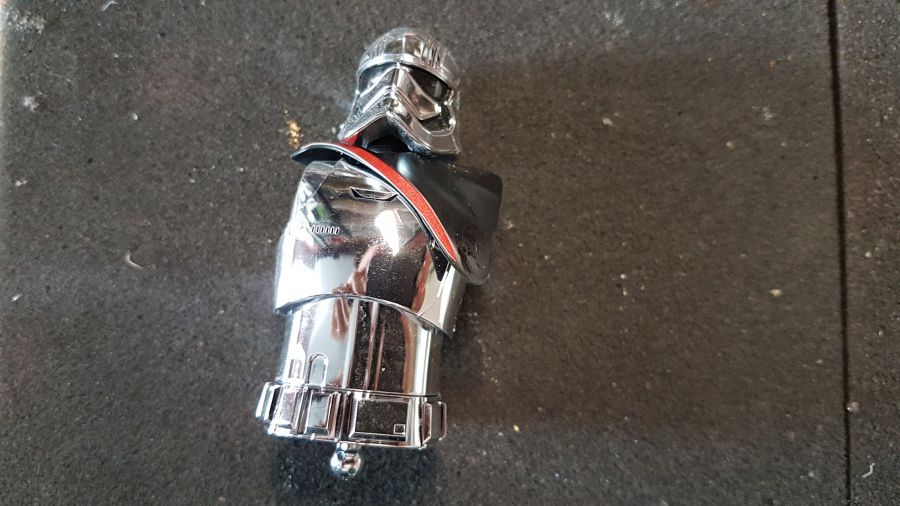 Door met de heupen...
To continue with the hips...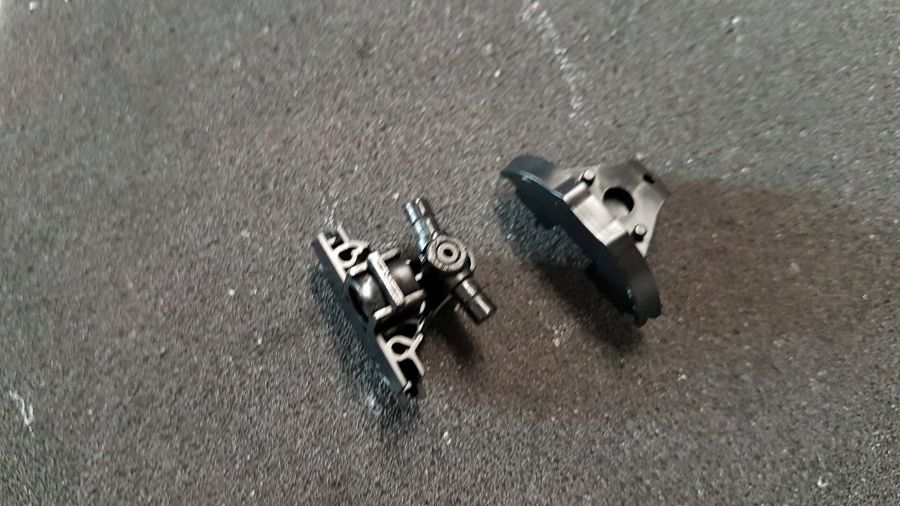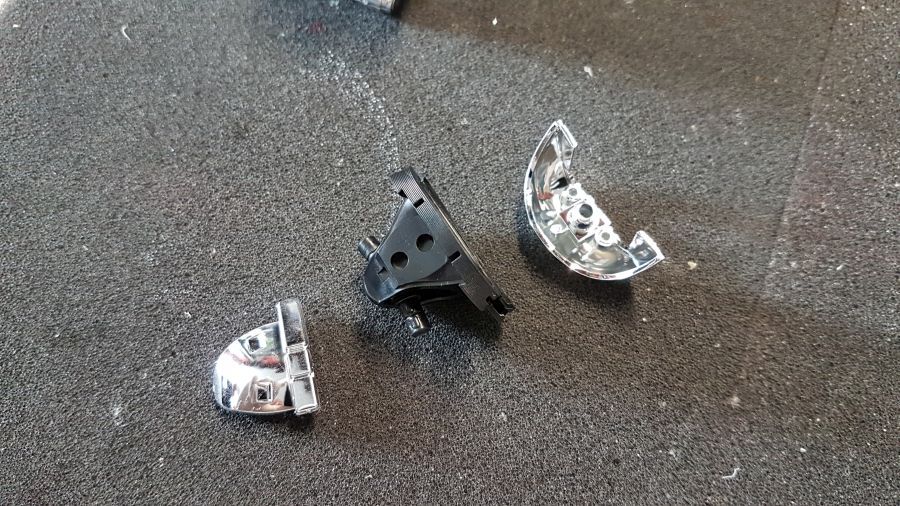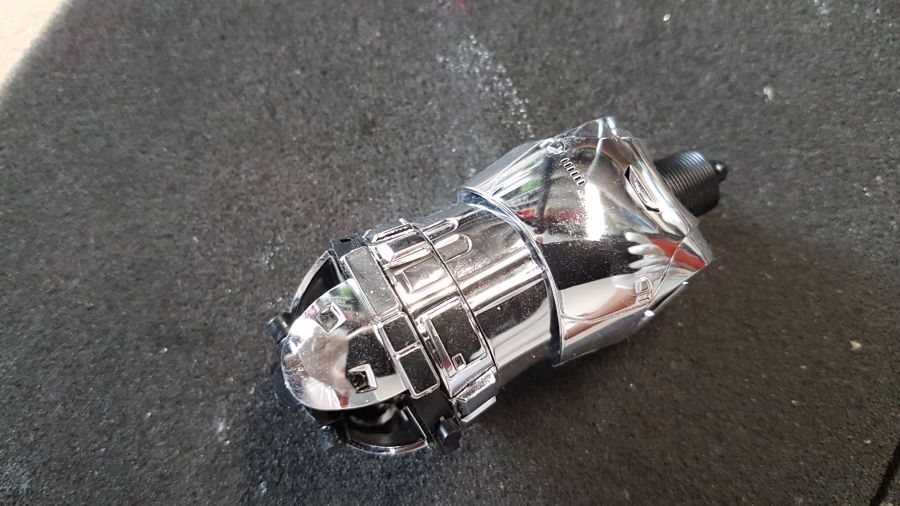 Dan de benen...
Then the legs...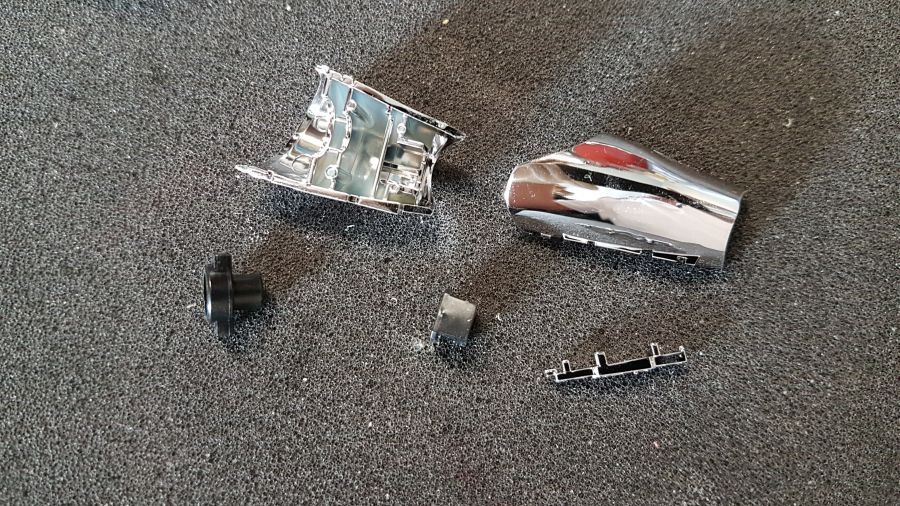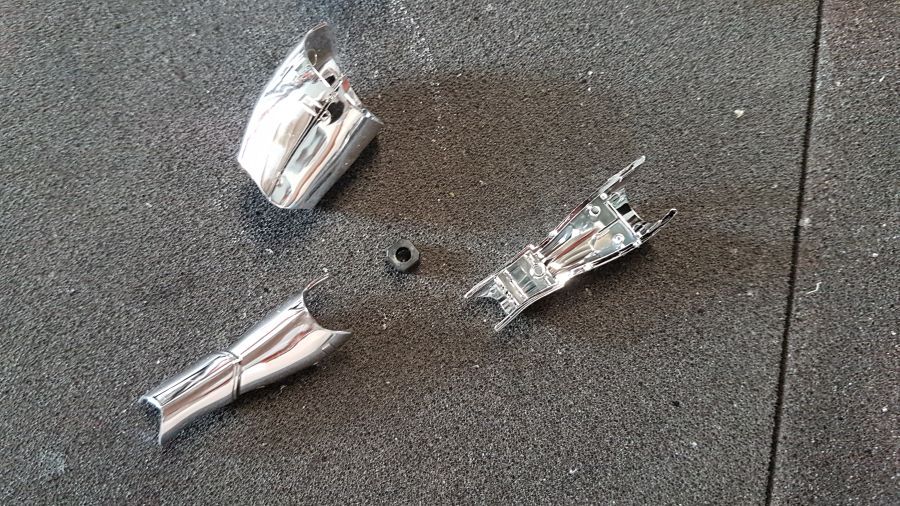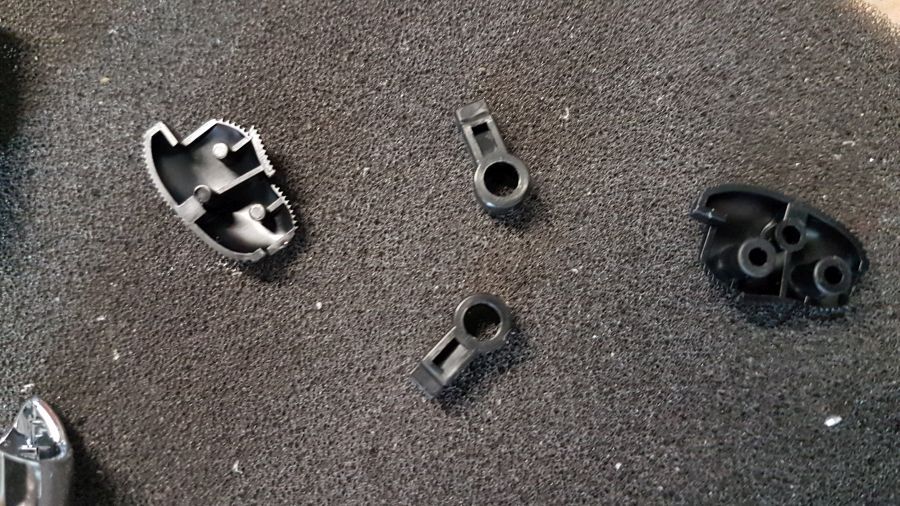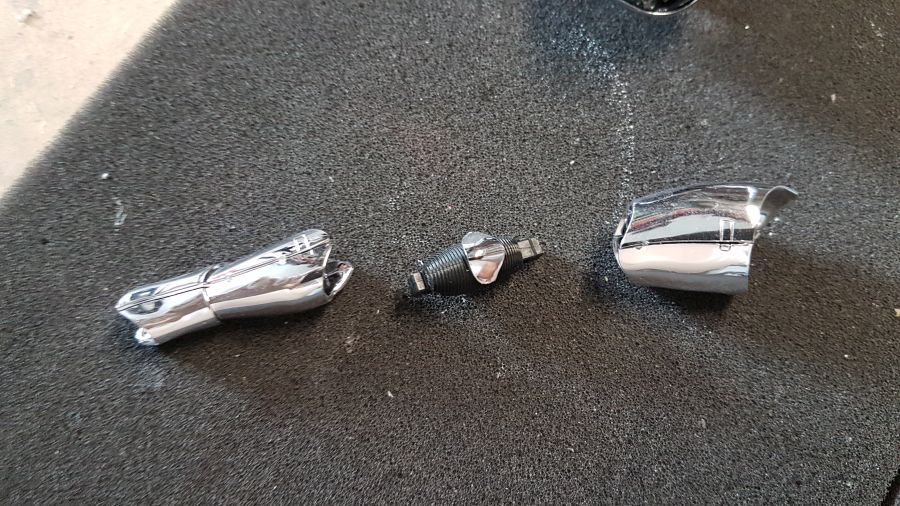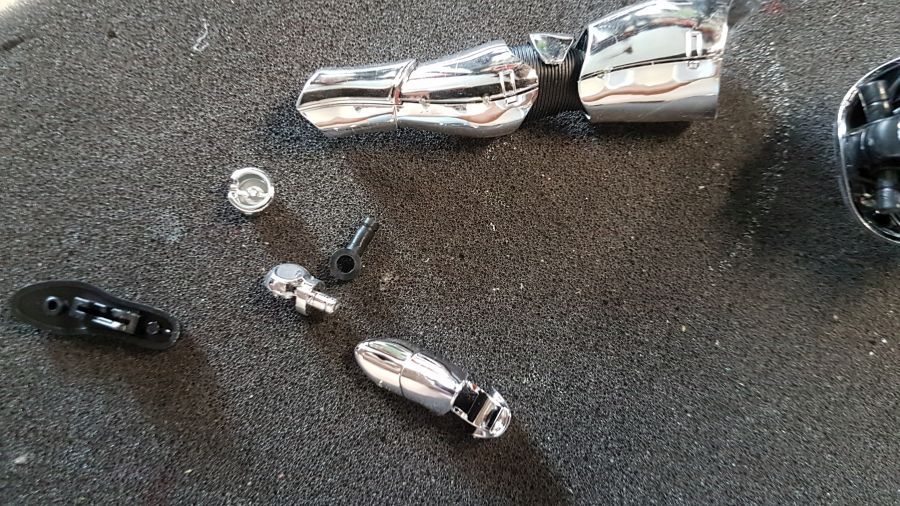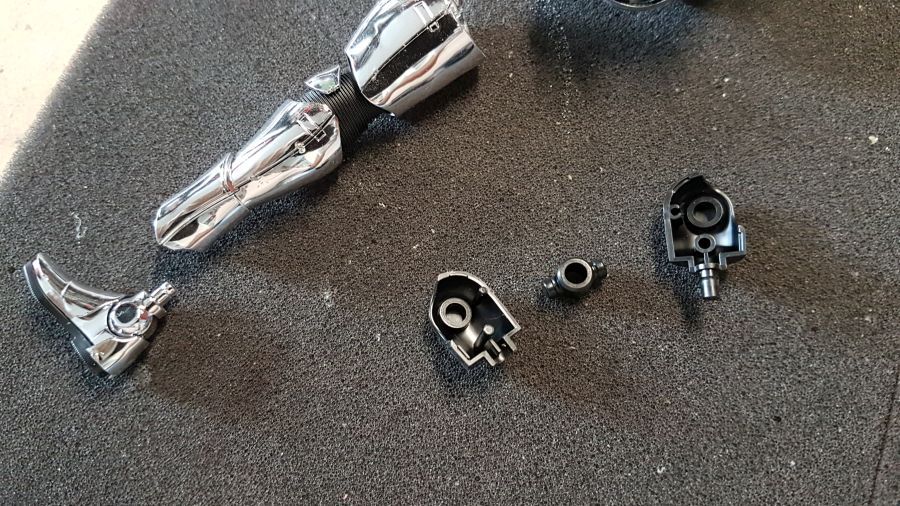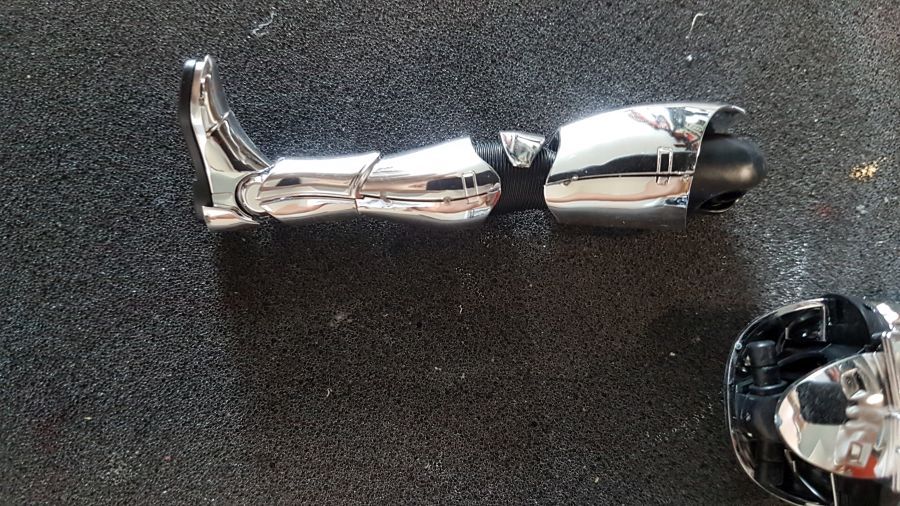 En er zijn er natuurlijk 2.
And of course there are 2.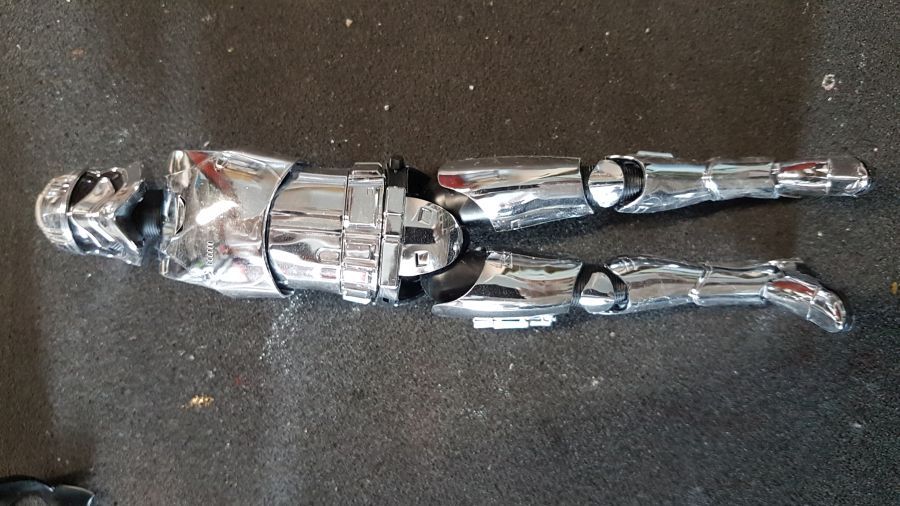 Verder met een arm dan maar...
Ok, then an arm...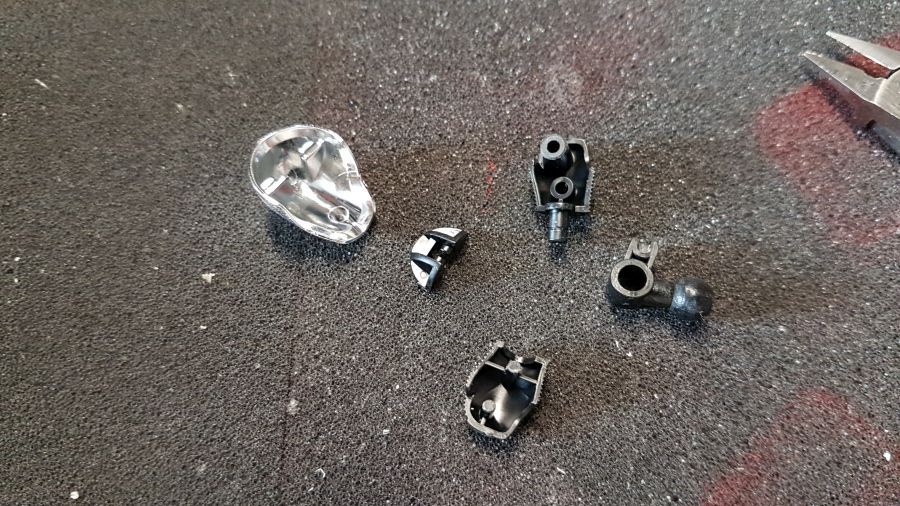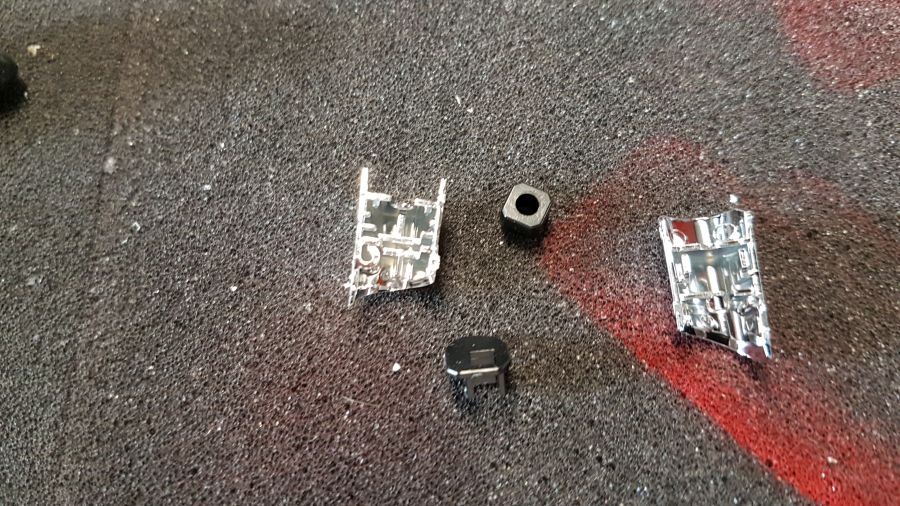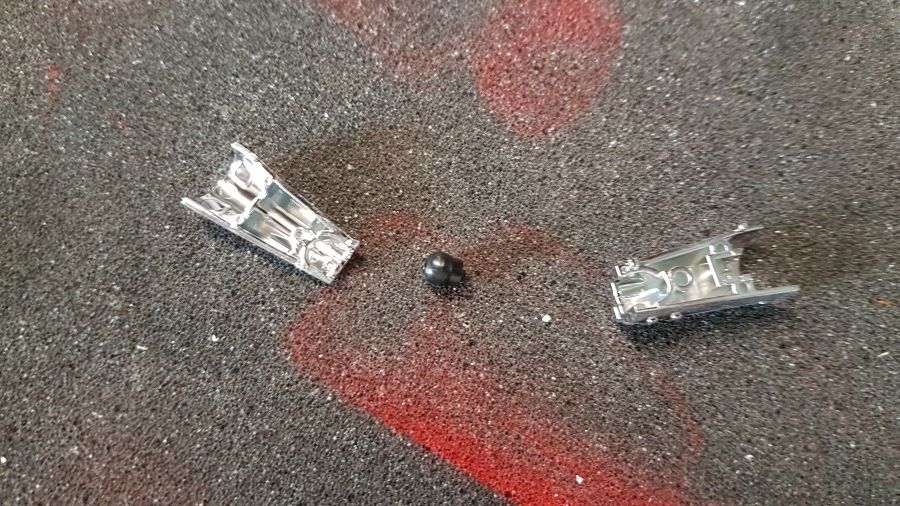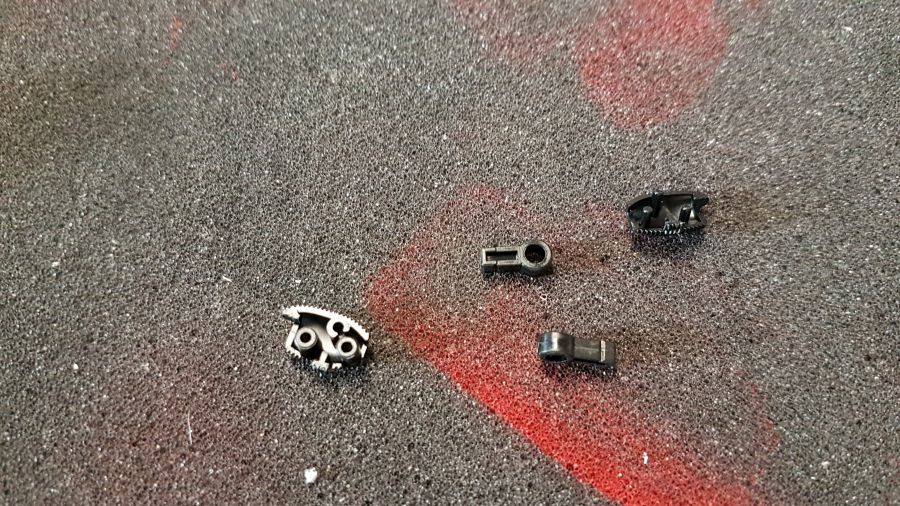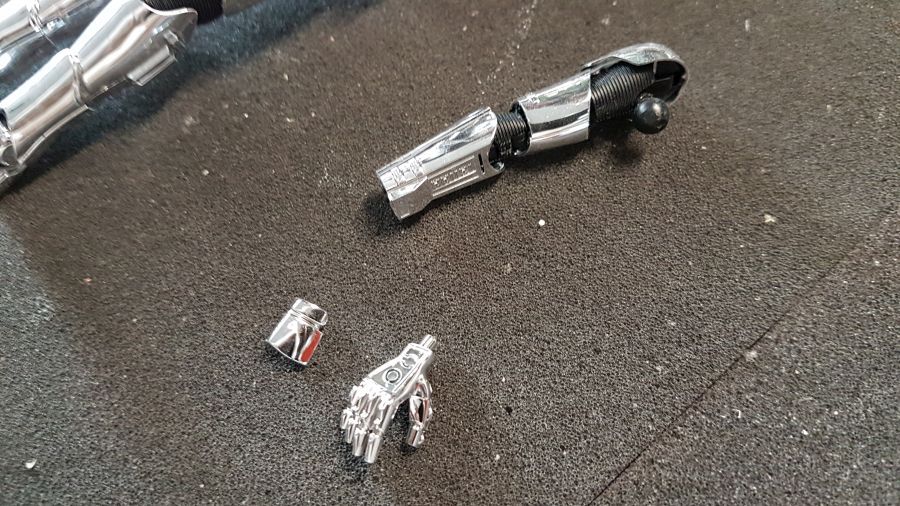 Raad eens?
Guess what?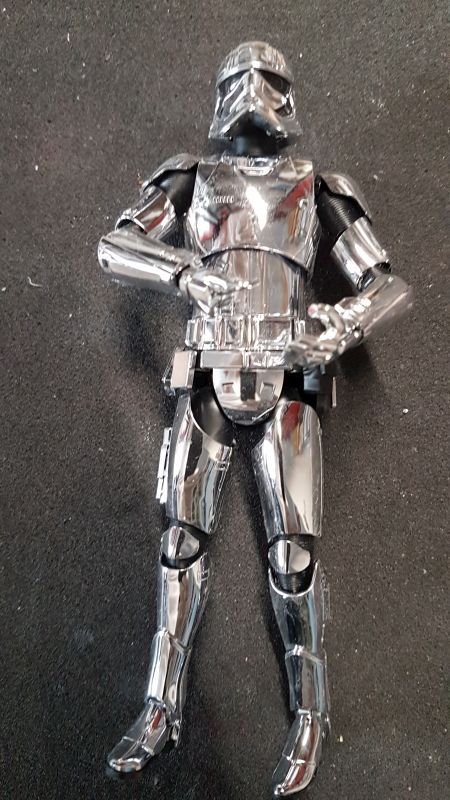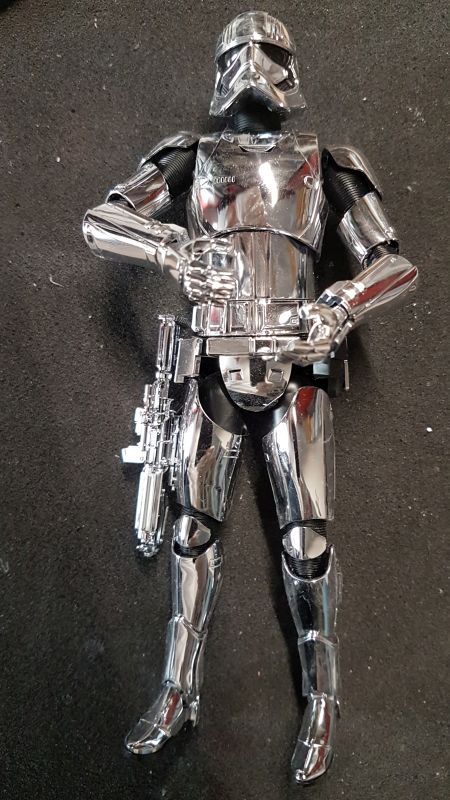 De cape...
The robe...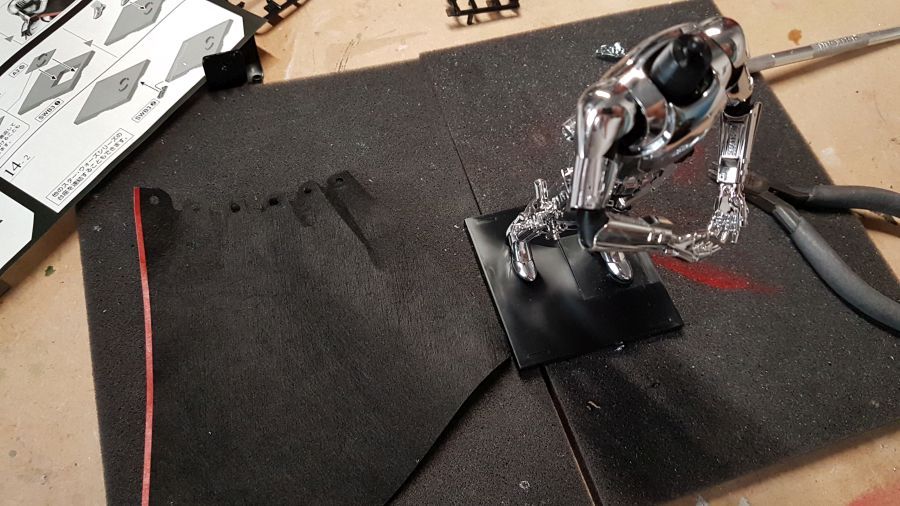 En klaar...
And done...