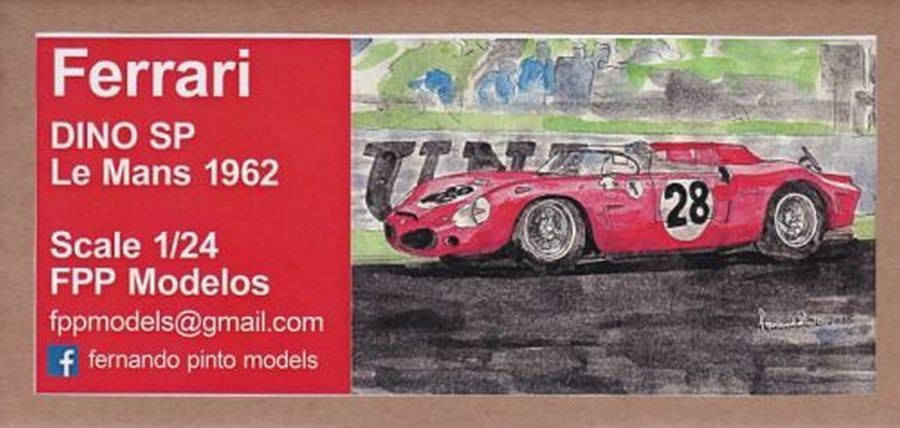 Mijn volgende project is de bouw van de Ferrari 246 SP Dino uit 1962. Deze wagen werd tijdens de Le Mans race door de broers Pedro & Ricardo Rodriguez. De kit is een 1/24 model van het merk FPP Modelos. Eerst weer, zoals altijd, de foto's van de inhoud.
My next project is the build of the Ferrari 246 SP Dino from 1962. This car was driven during the Le Mans race by the brothers Pedro & Ricardo Rodriguez. This is a scale 1/24 model of the brand FPP Modelos. As always, first of all the pictures of the content.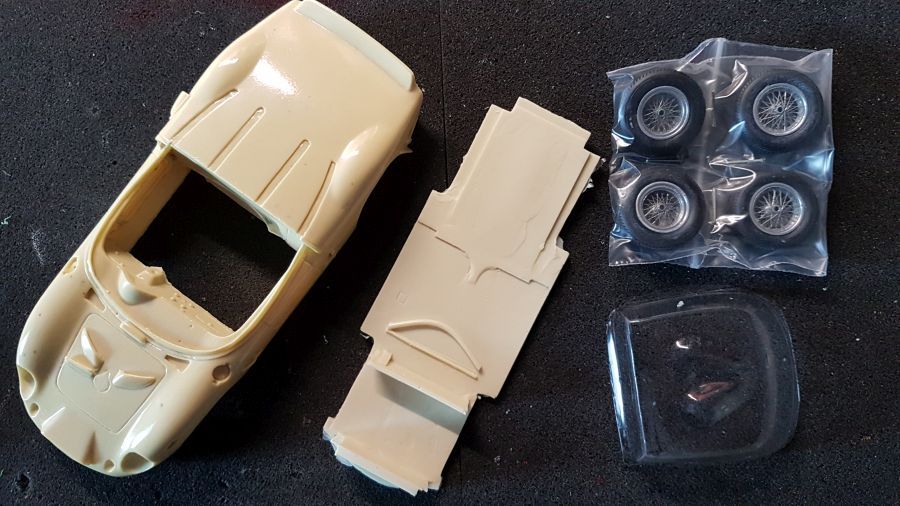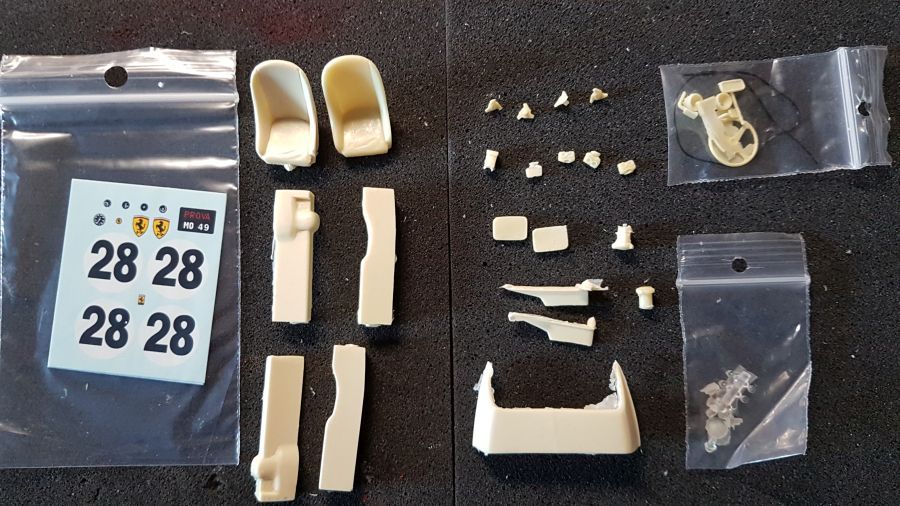 Hier kun je zien dat het kunsthars hier en daar wel wat ruig is.
Here you can see the resin is a bit rough here and there.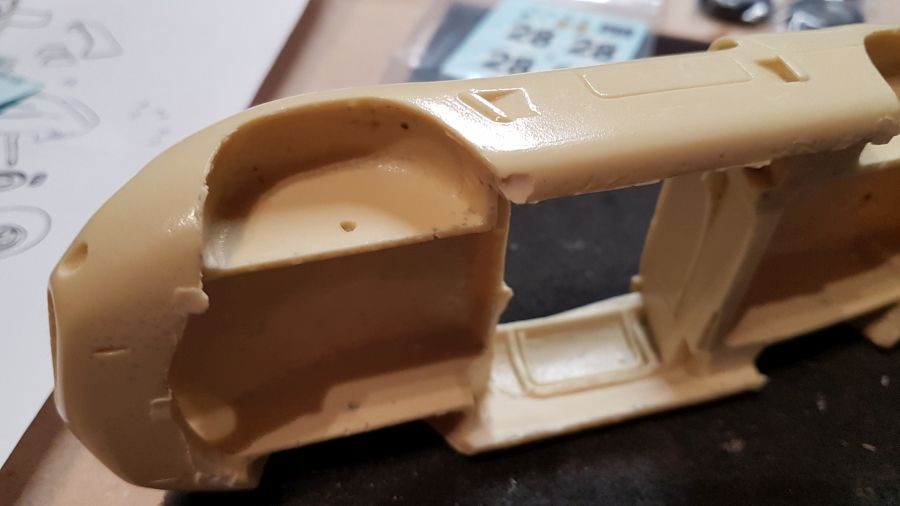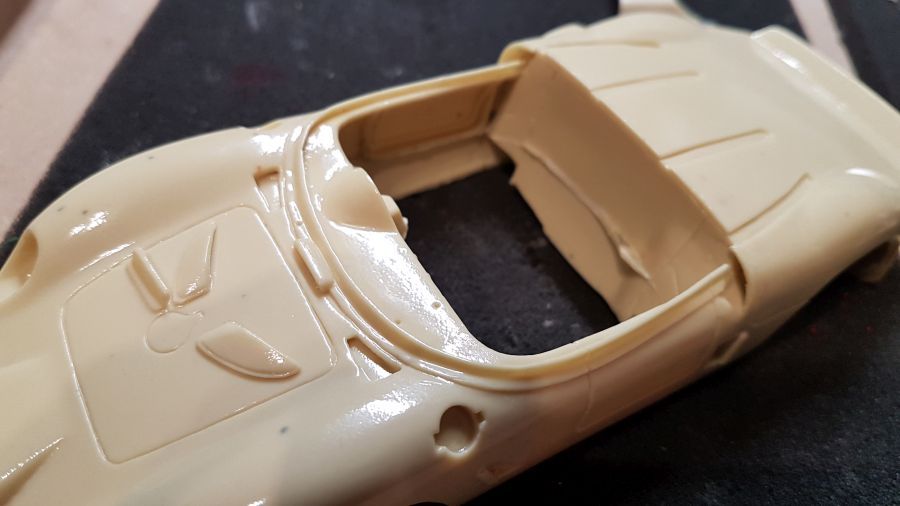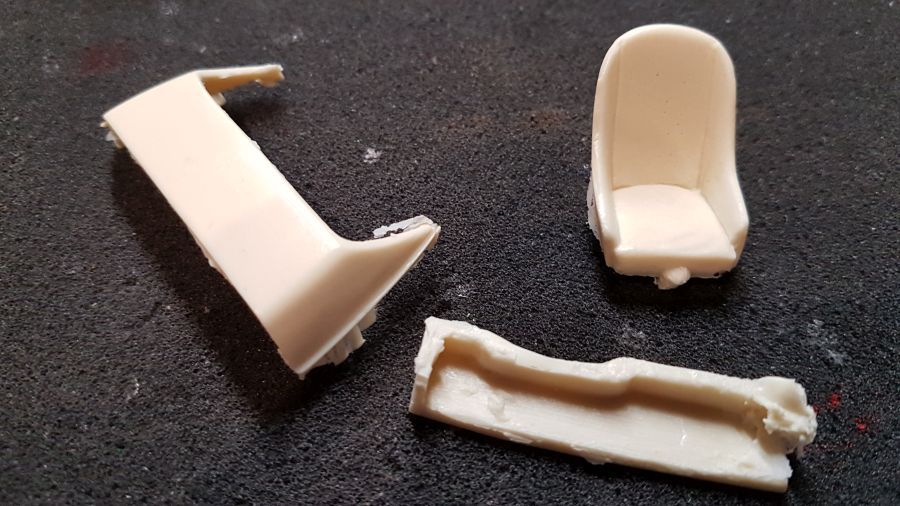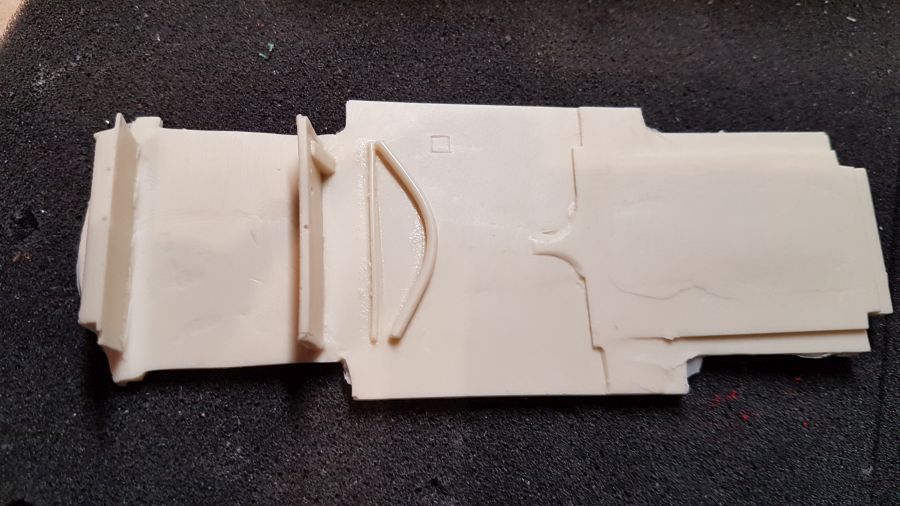 En het verhaal van mijn leven... missende onderdelen.
And the story of my life... missing parts.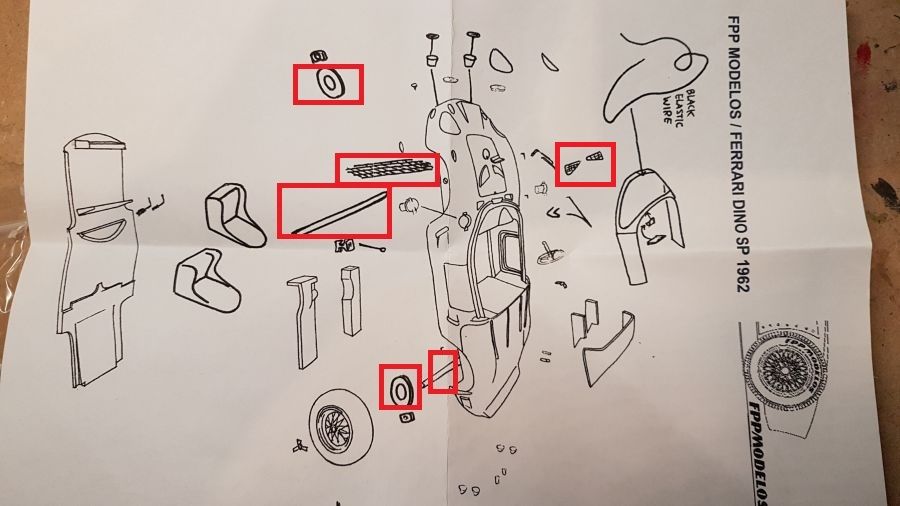 De onderdelen worden van het overtollige resin ontdaan. Daarna heeft het een sopje gehad van Dreft afwasmiddel en als laatste nog eens helemaal afgenomen met wasbenzine. Ik hoop dat alle vet er nu af is.
The parts were cleaned from the excess resin. Then it got soaked in a dishwash fluid. And finally fully cleaned by use of benzol. I hope all grease residue is gone now.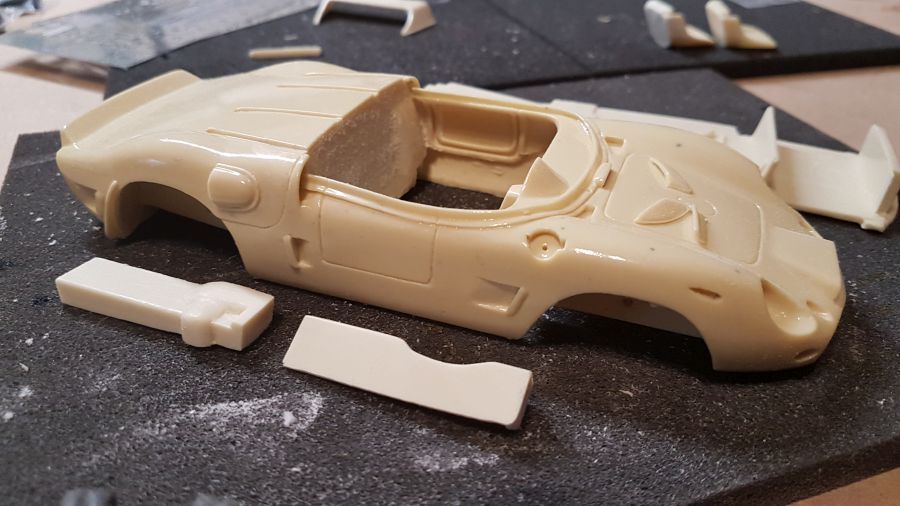 De eerste onderdelen voor de boog zijn geplaatst.
The first parts for the arc have been attached.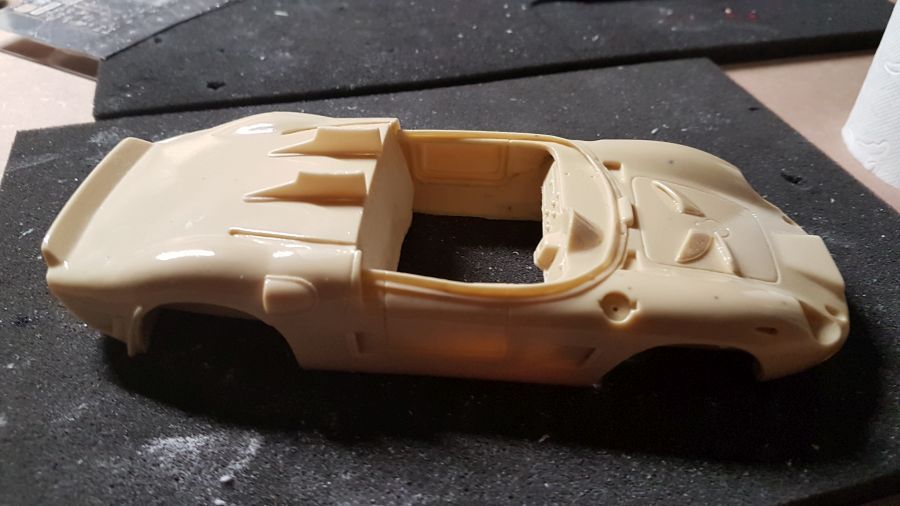 Dan grondverf...
Then primer...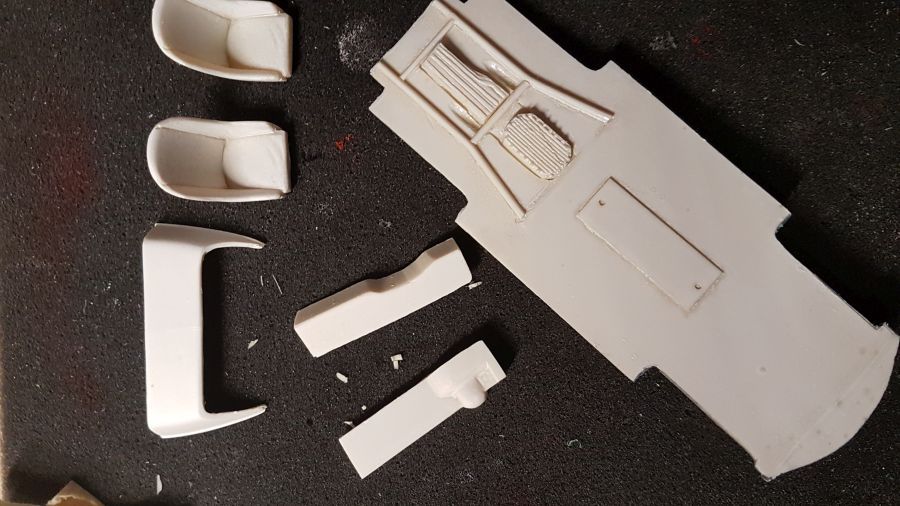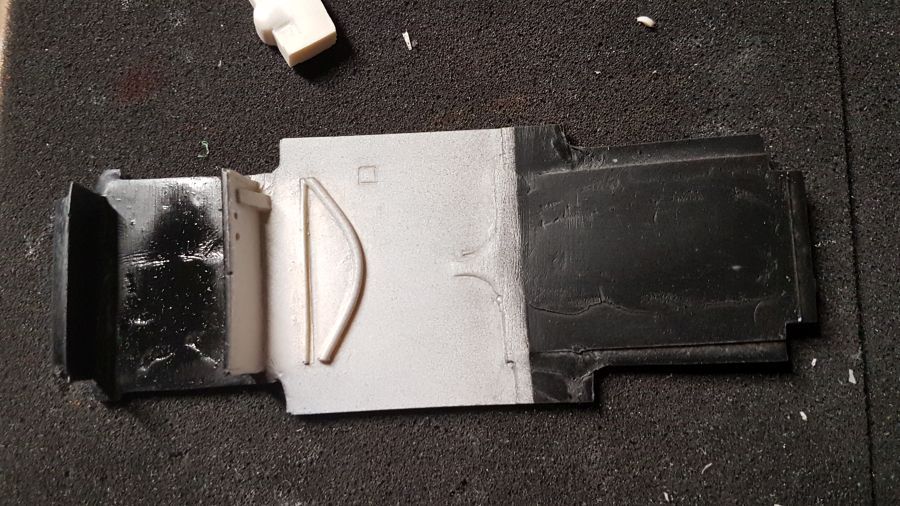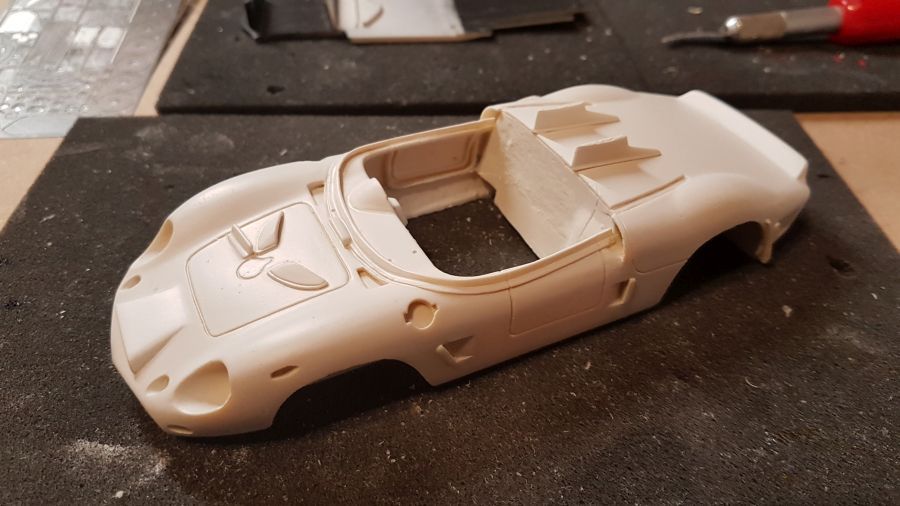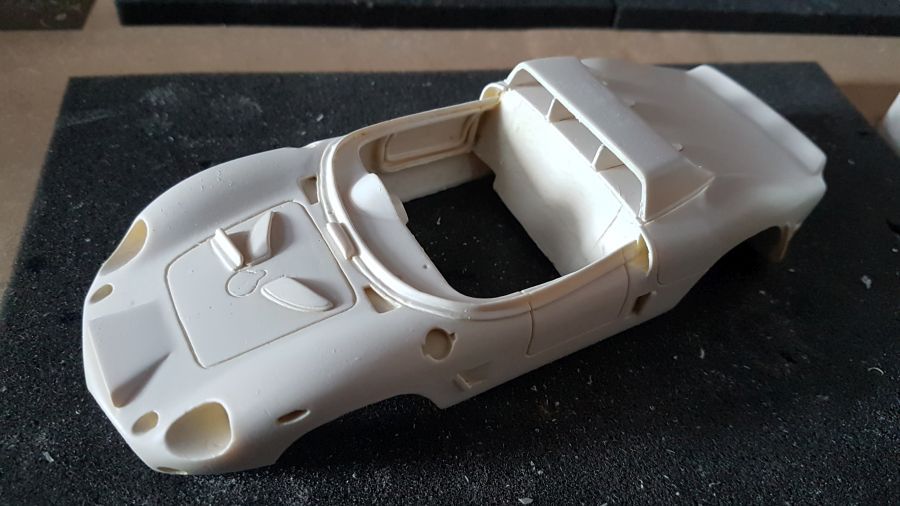 En de eerste rode verf. Deze keer Zero Paints ZP-1007 Ferrari 1970-1980 Rosso Formula 1. Door het led-licht lijkt het lichter van kleur dan de werkelijkheid.
And the first red paint. This time Zero Paints ZP-1007 Ferrari 1970-1980 Rosso Formula 1. Because of the led-lights it looks brighter than it really is.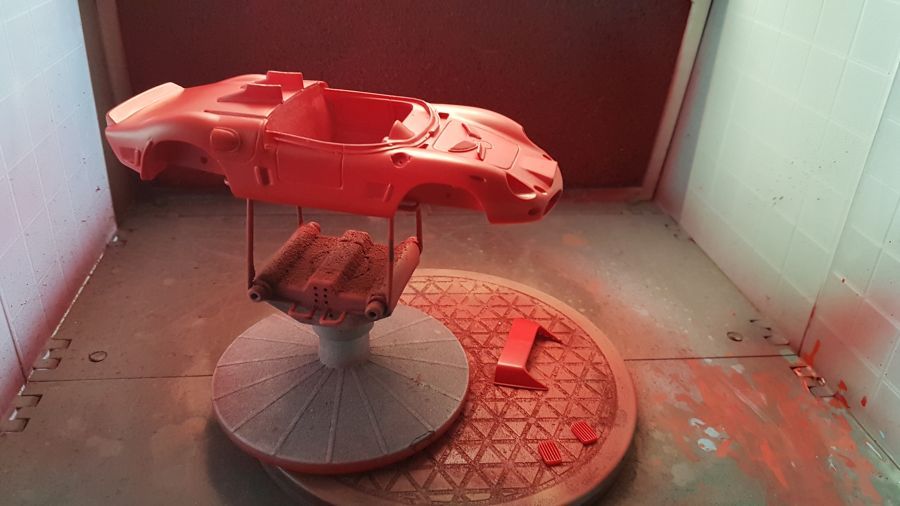 Dan 2K heldere glanslak eroverheen. Dit zal ik daarna bewerken om de glans iets naar beneden te krijgen.
The 2K clear coat over it. I will work on it to tone down the shine a bit.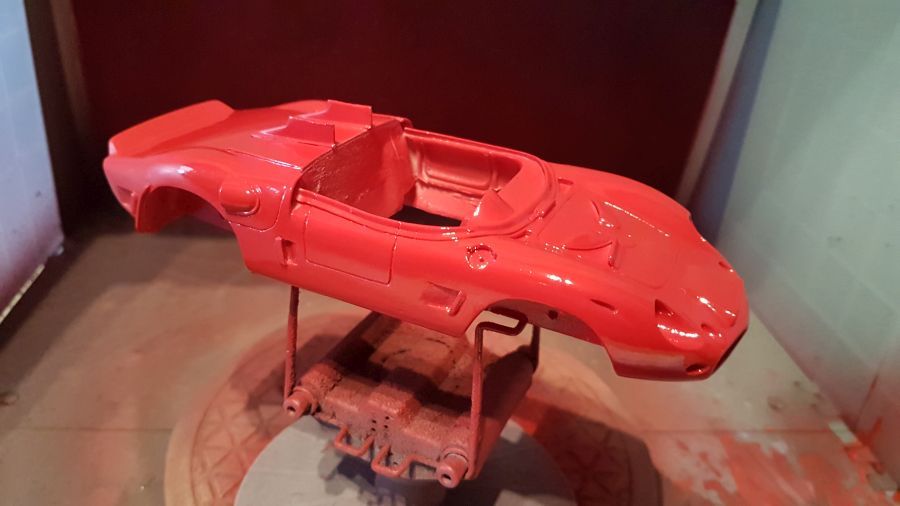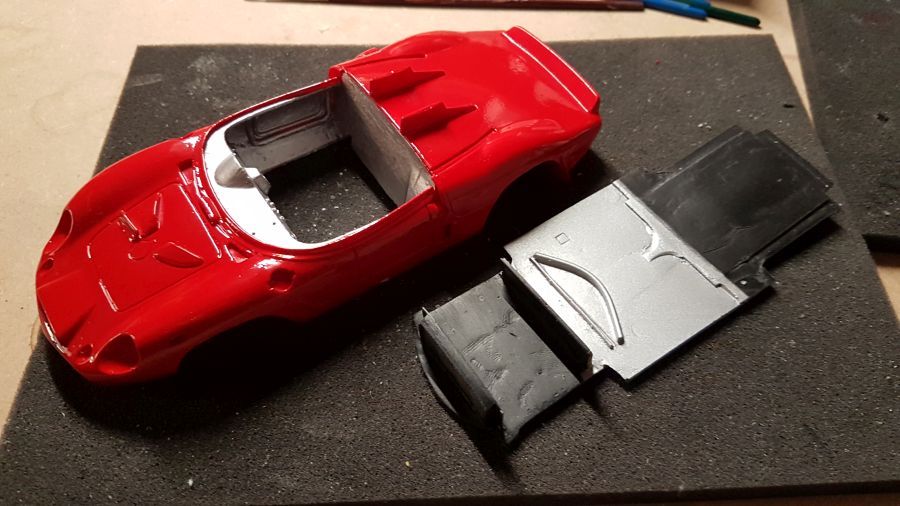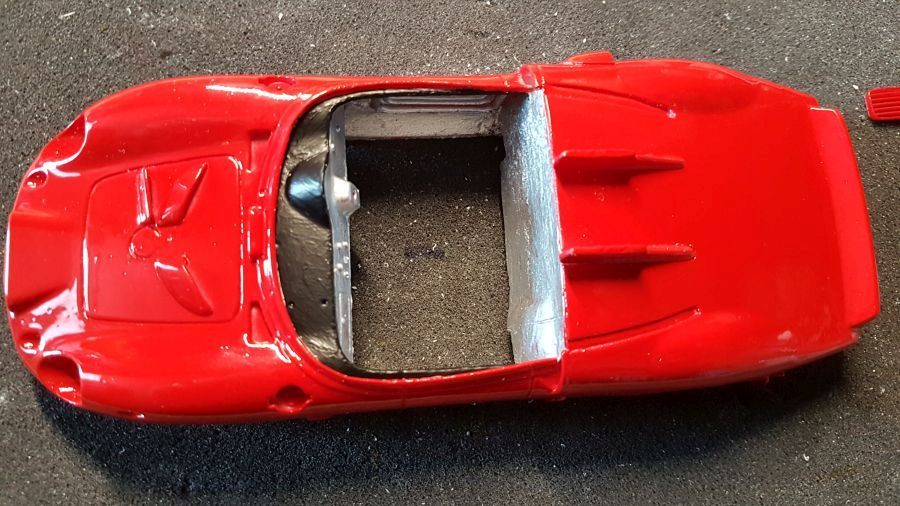 Meer kleine onderdelen geverfd...  
More small parts painted...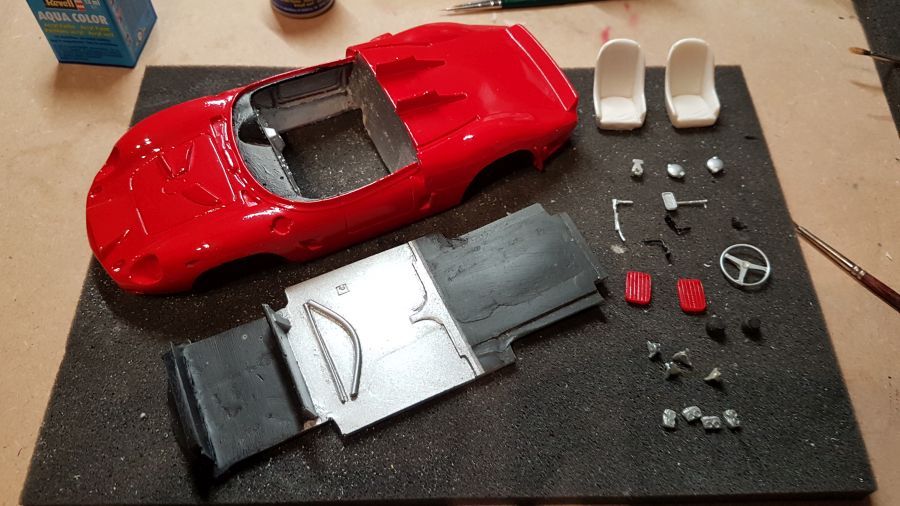 Meer kleine details. De naden van de motorkap en de deuren zijn ingekleurd, de koplampen zijn wit van binnen, roosters aan de achterkant...
More small details. The panel lines have been coloured, the head lights have been painted white on the inside, louvres at the back...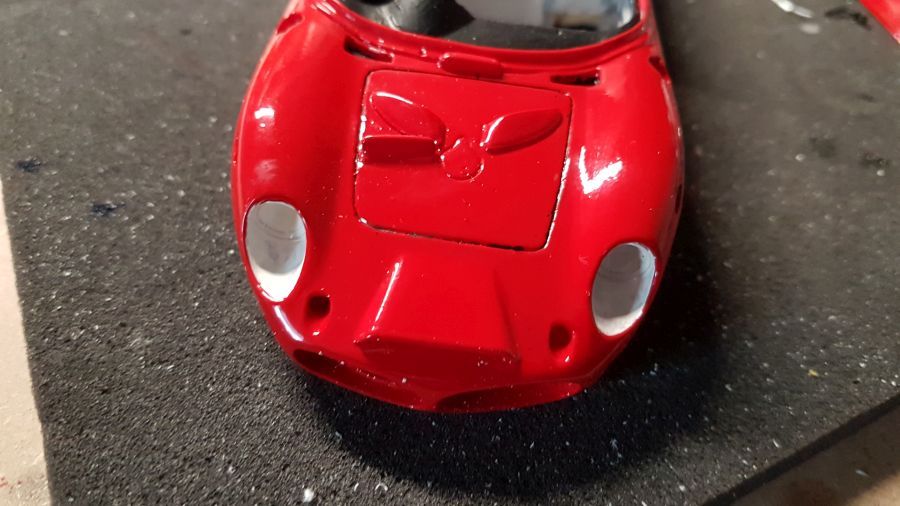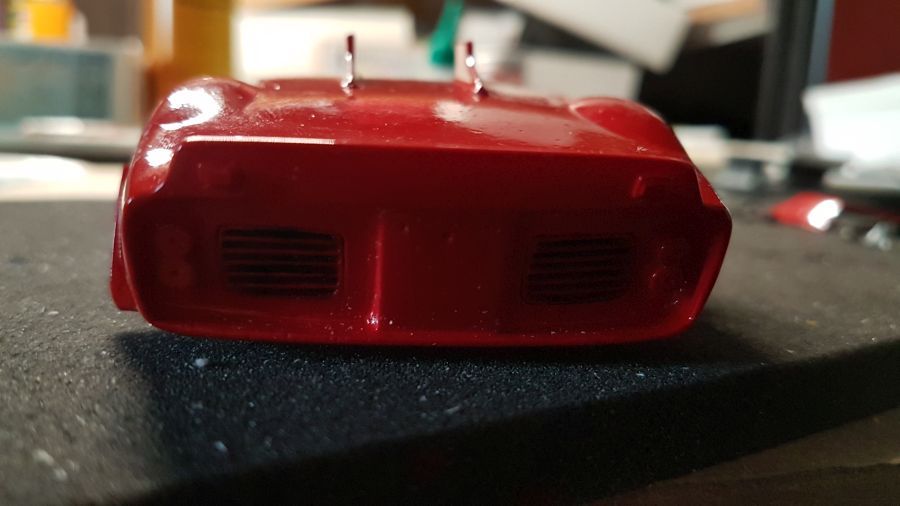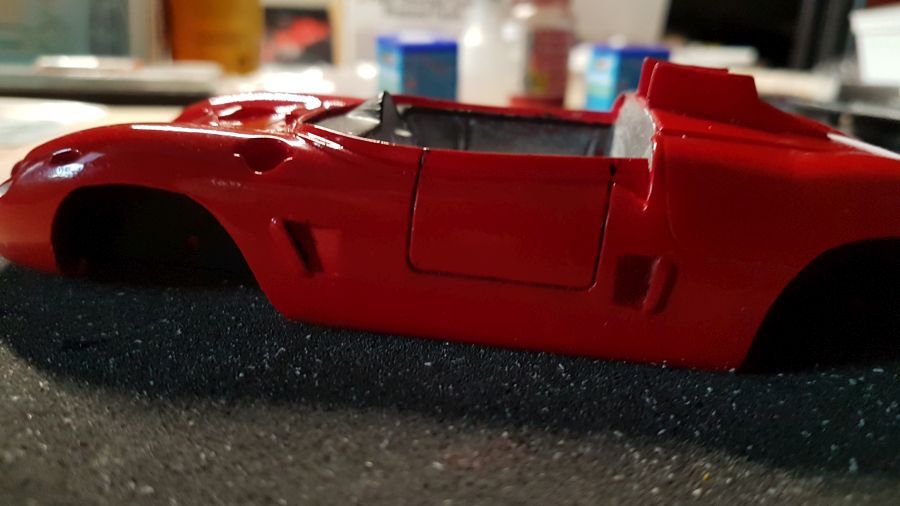 Verder met de stoelen...
To continue with the seats...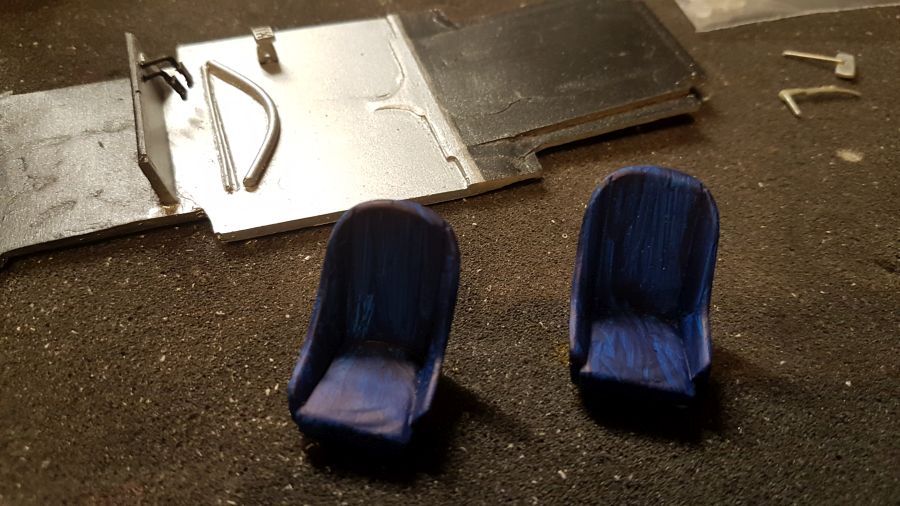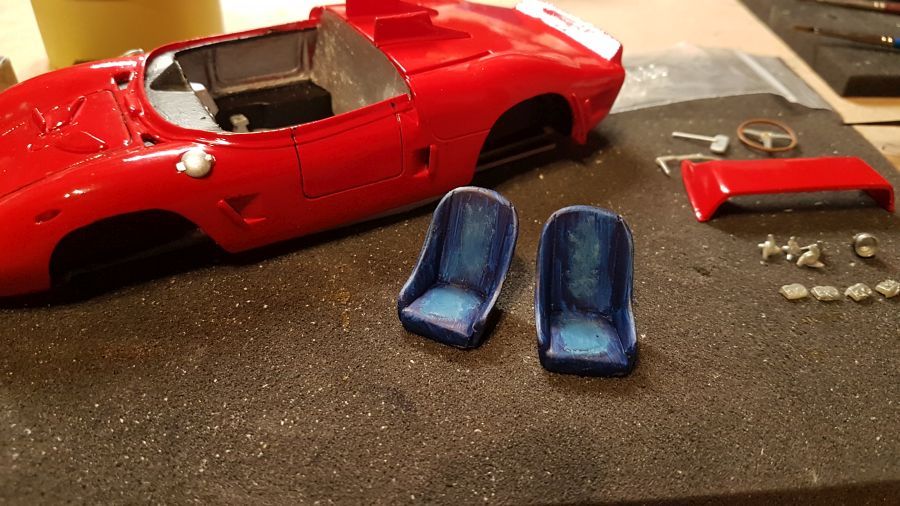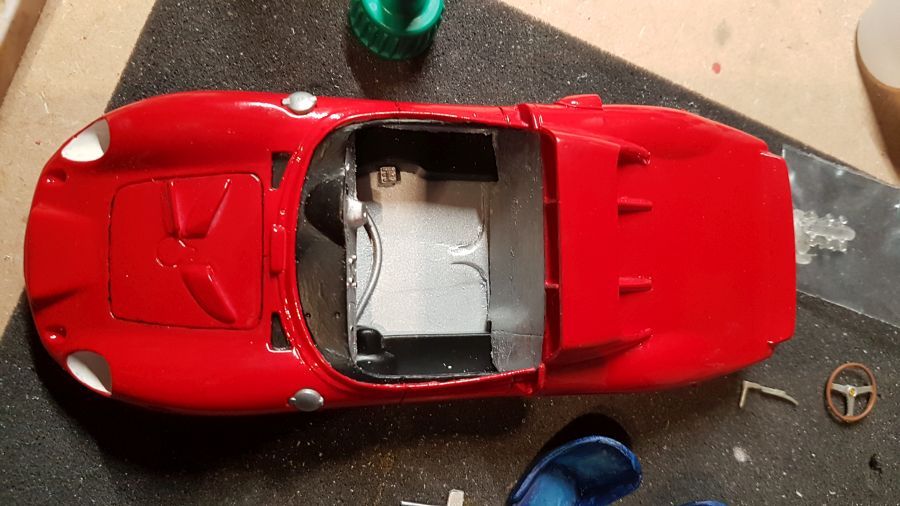 Het raam kan ik vast knippen, net als de koplampen.
I can cut the windows to size, just like the headlights.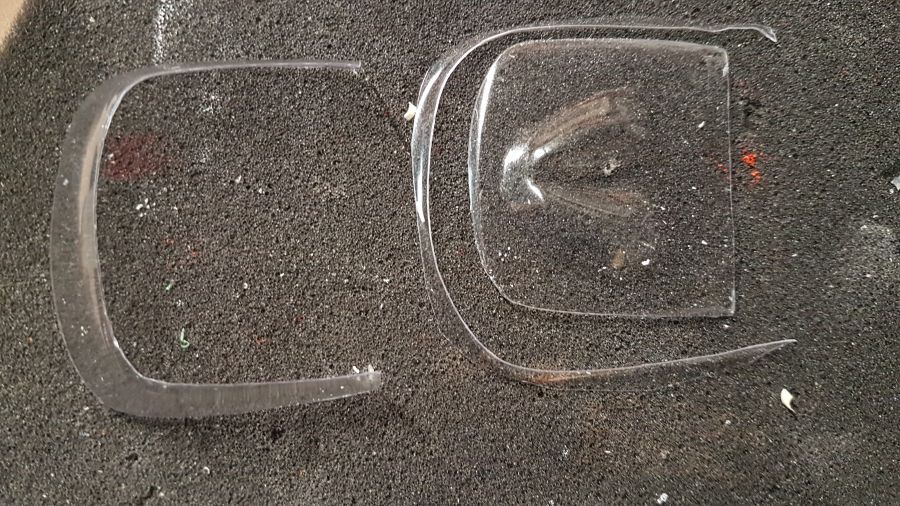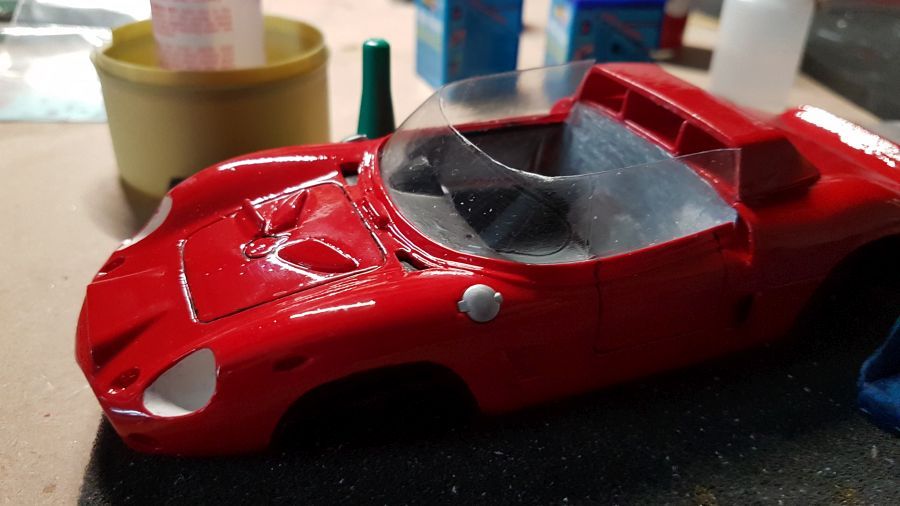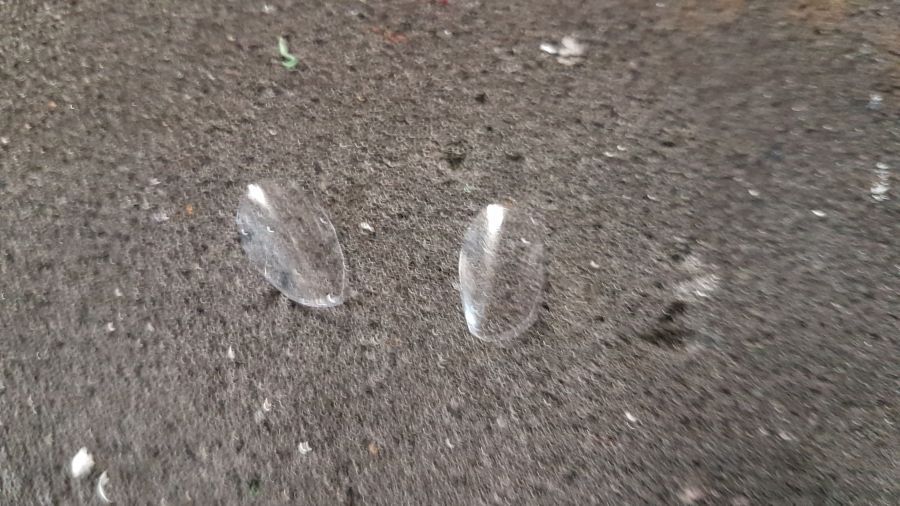 Nu wachten op de aankomst van de metaal delen.
Waiting on the arrival of metal parts.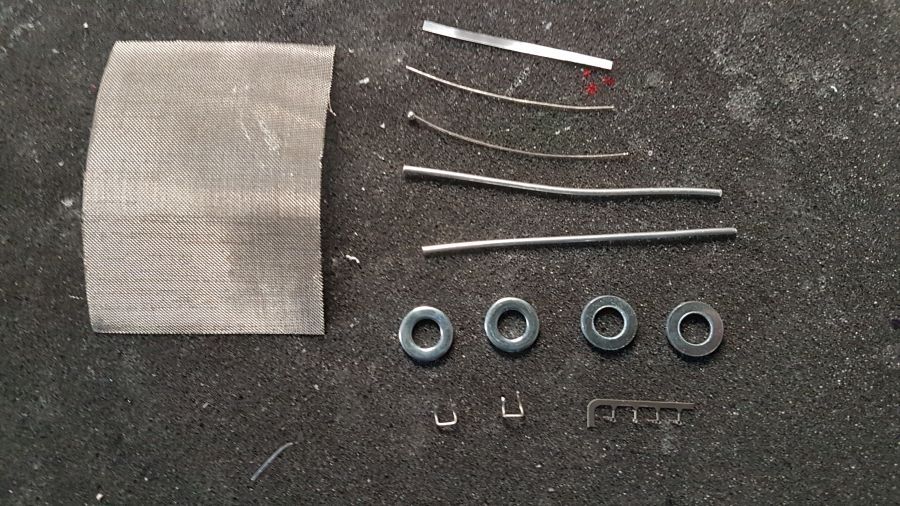 Eerst nu de remschijven maken.
First of all amking the break discs.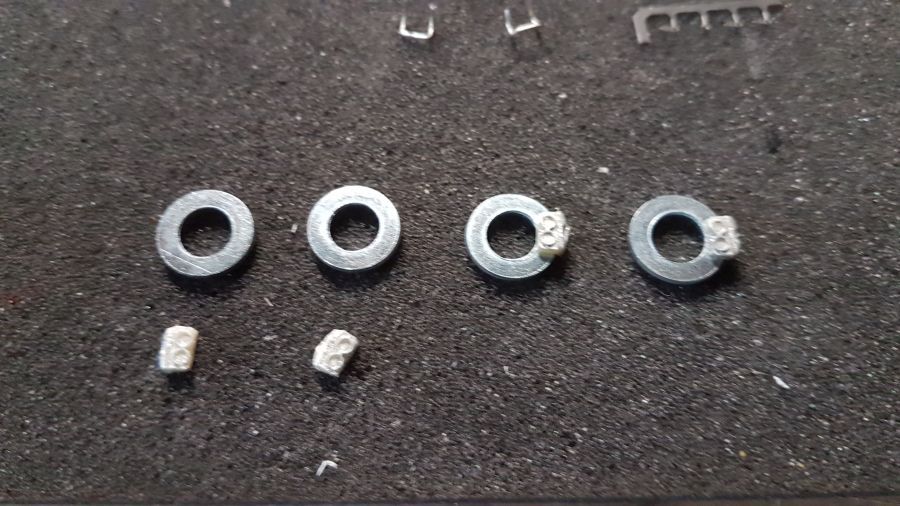 De rooster plaatsen voordat de bodem erop gaat. Wat gaas uitknippen.
Making the ducts before mounting the floor. Cutting some mesh.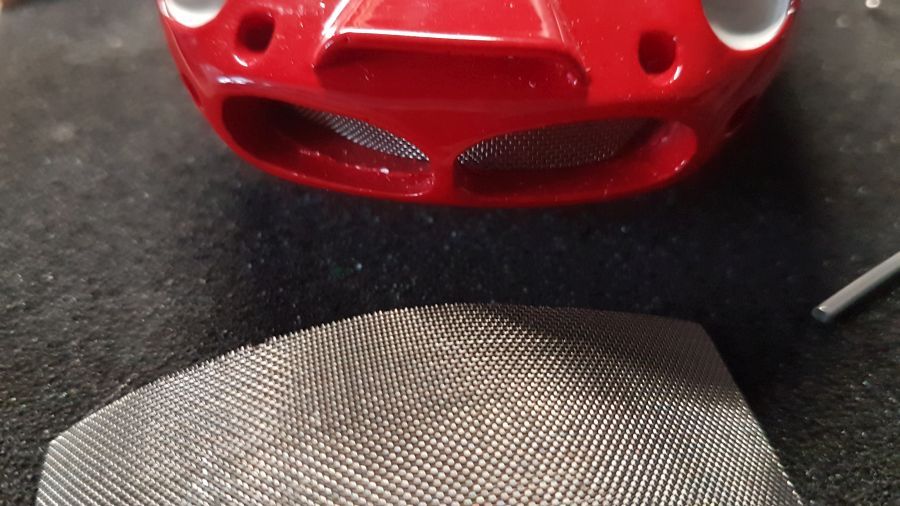 De assen en de wielen gaan erop.
The axles and wheels are mounted.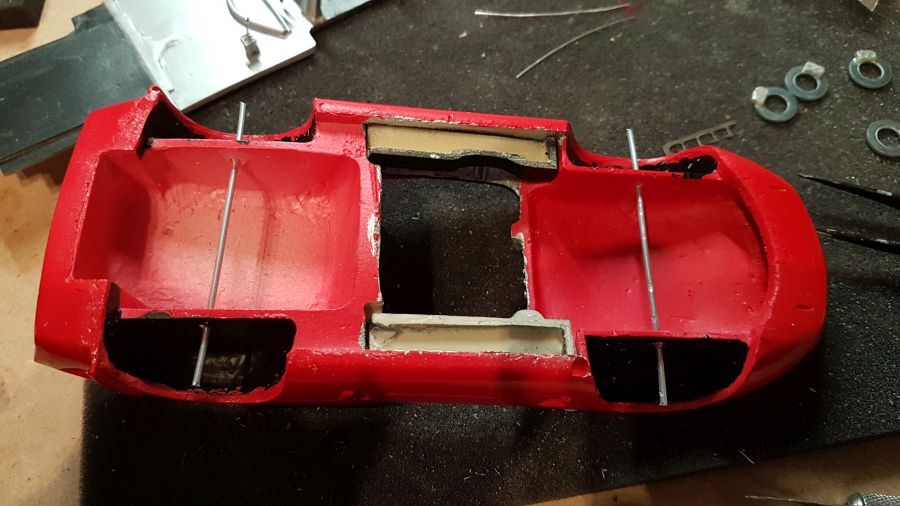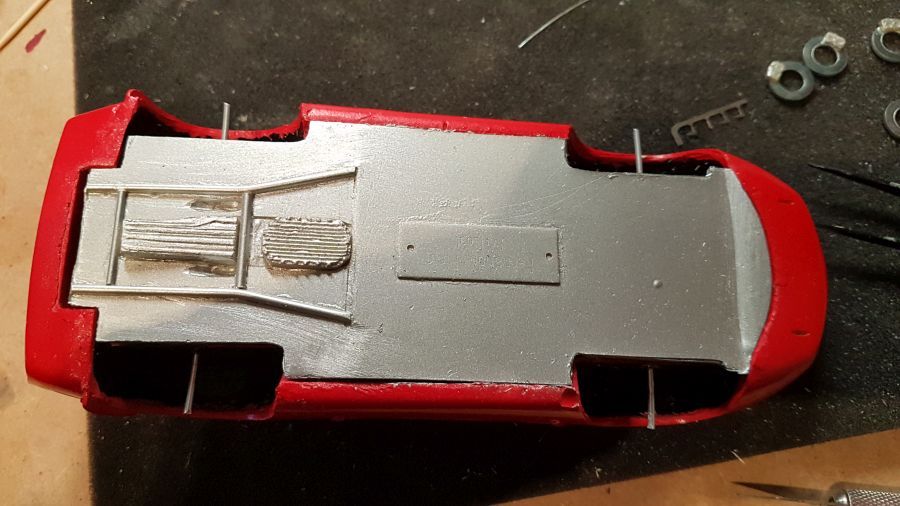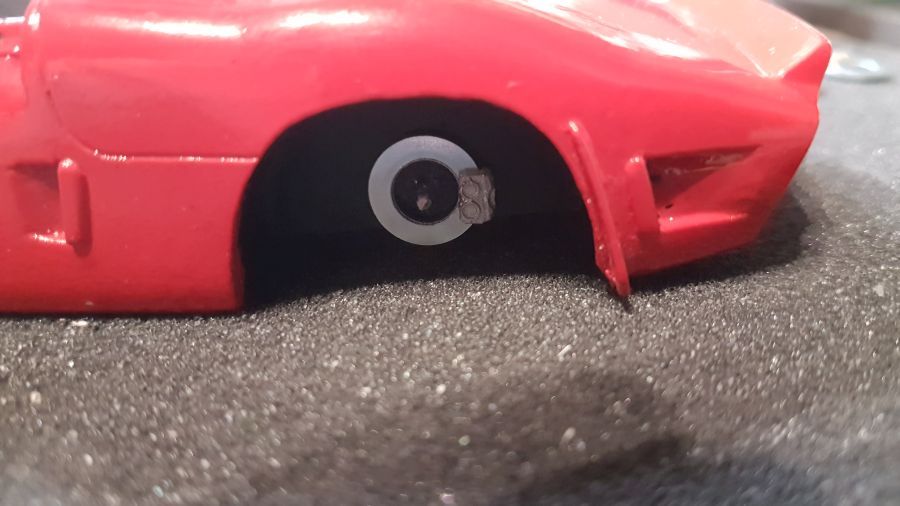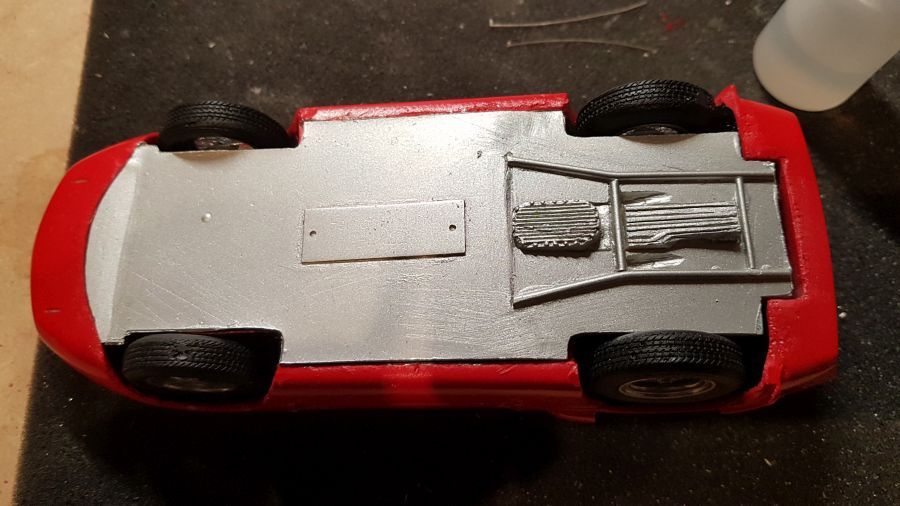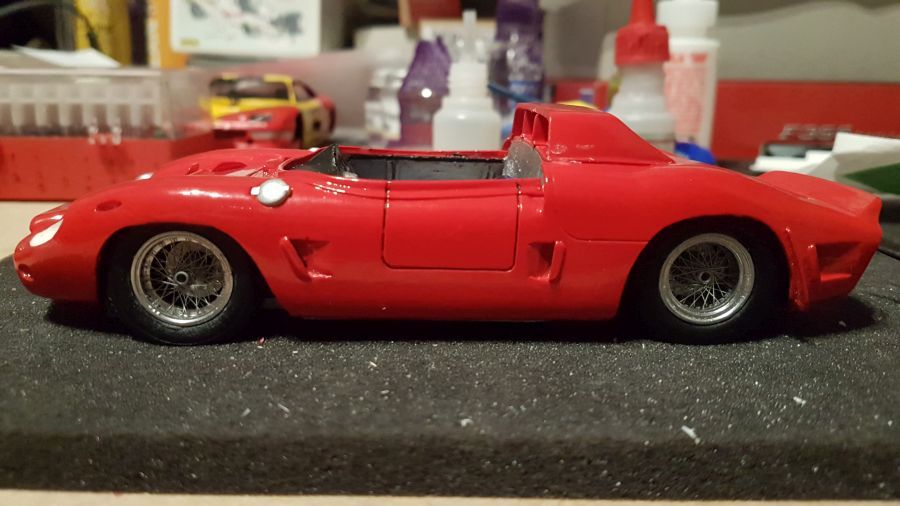 De koplampen plaatsen...
Adding the head lights...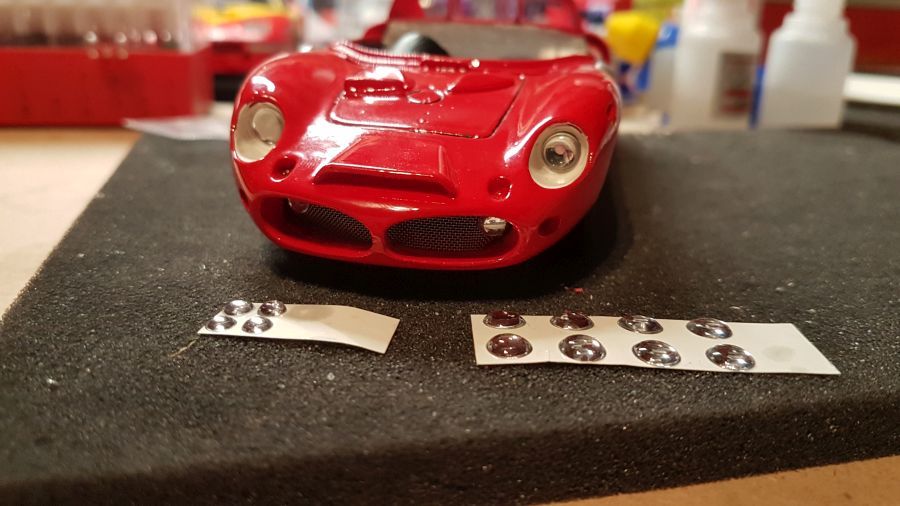 Een pees moet geplaatst midden op het raam...  Dat gaat lastig worden om dit 'onzichtbaar' te lijmen.
A rubber setting needs to be added in the middle of the window... It will be tricky to do this 'invisible'.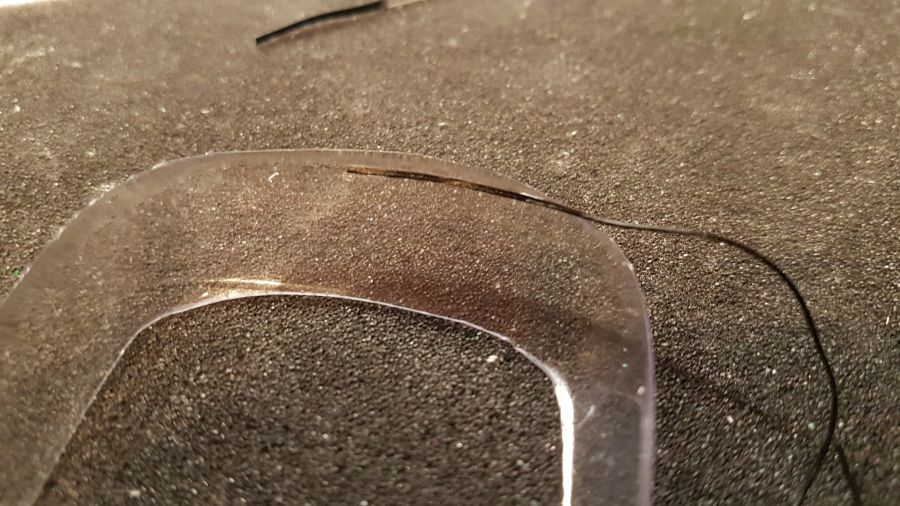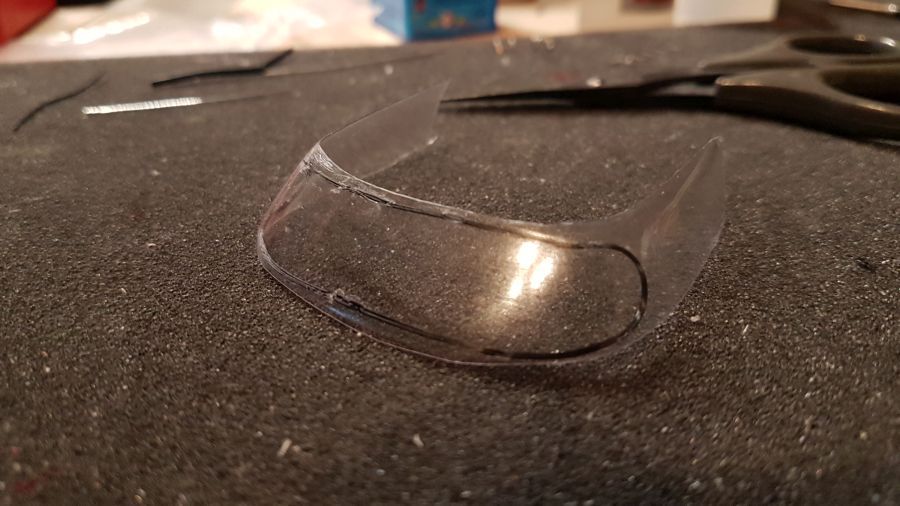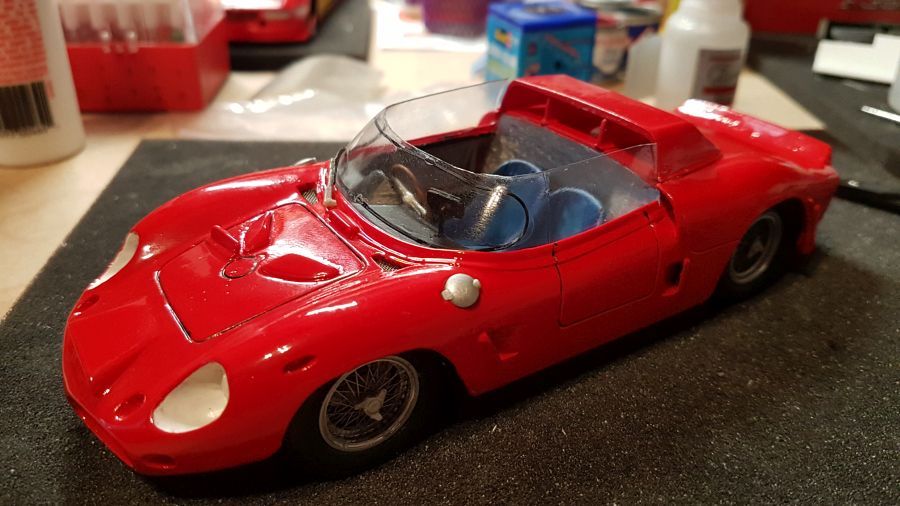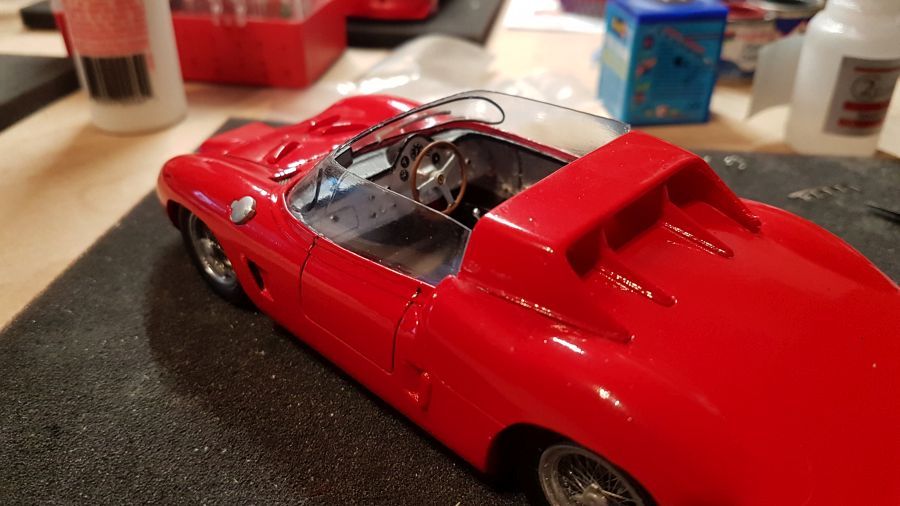 Decaltijd...
Decal time...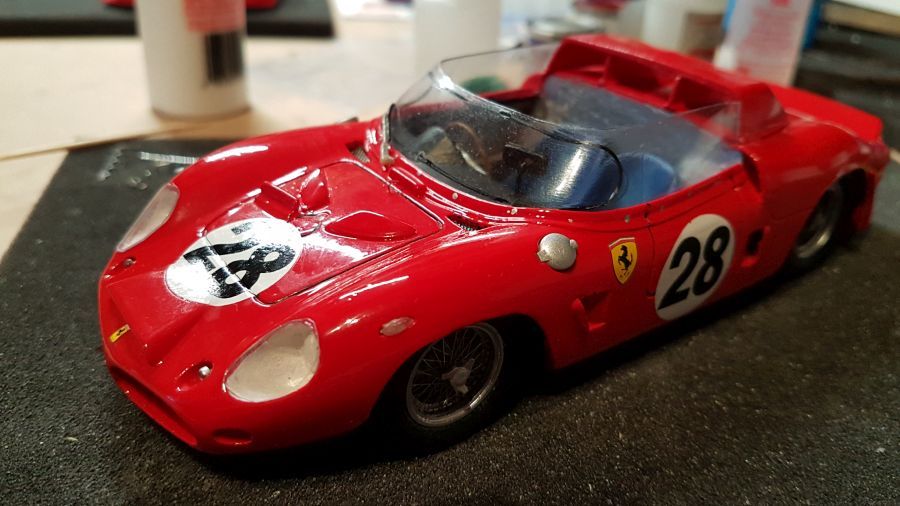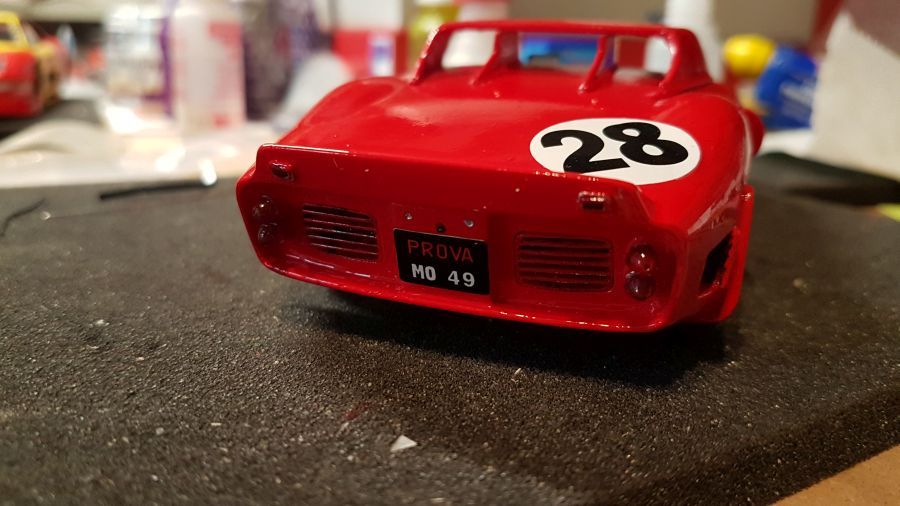 Dan de riemen maken voor de voorkant.
Next is making the belts for the front.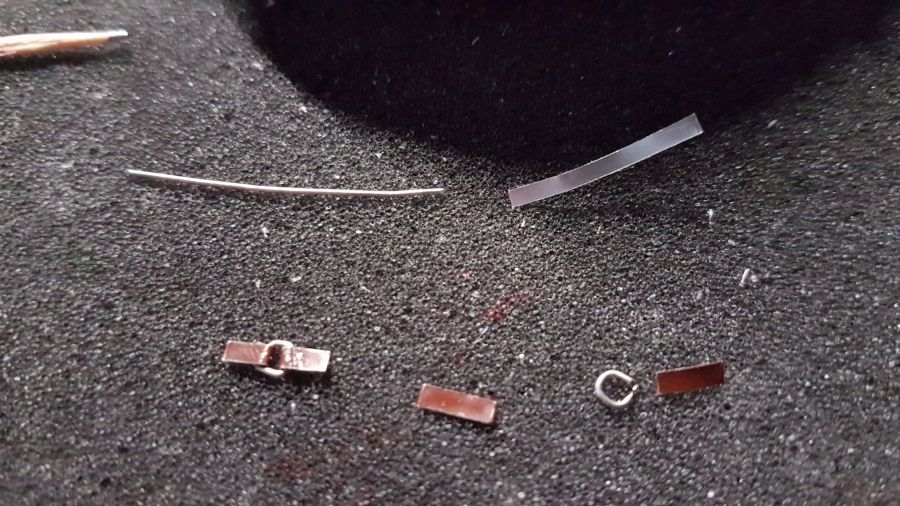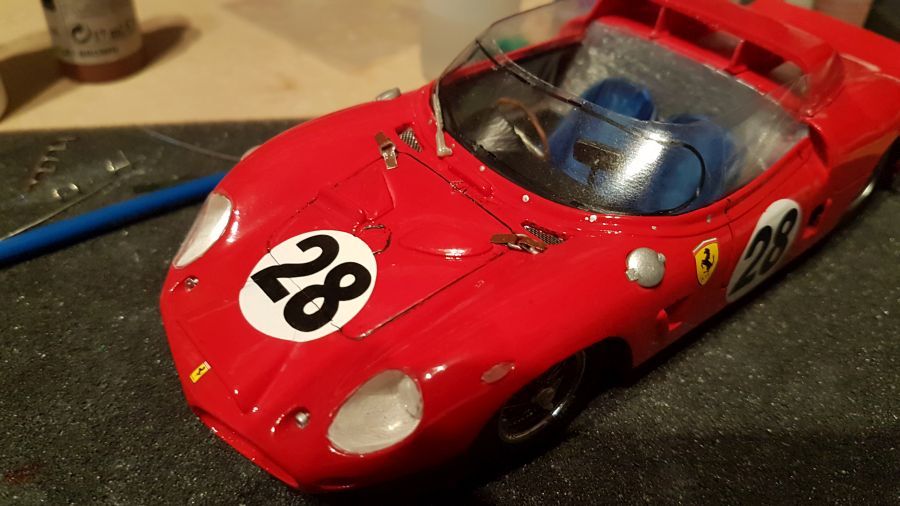 Ik denk dat ik deze als gedaan kan beschouwen.
I think i can call this one done.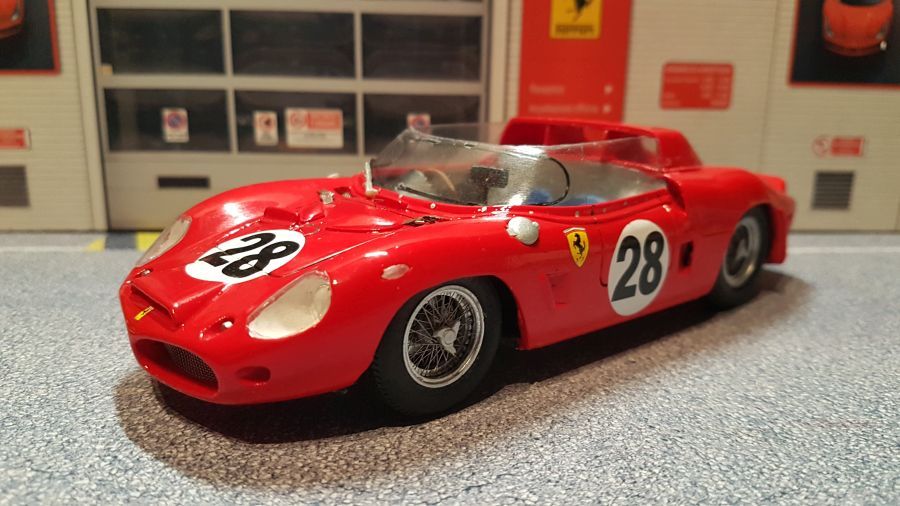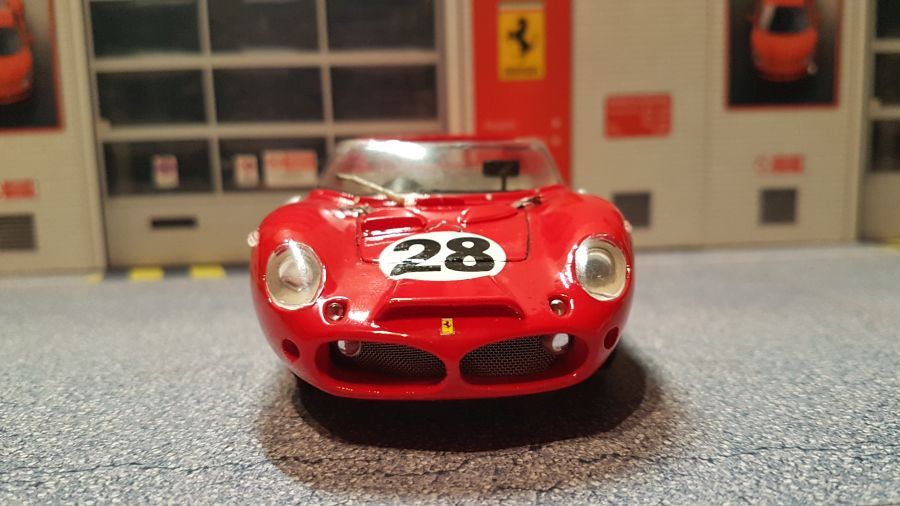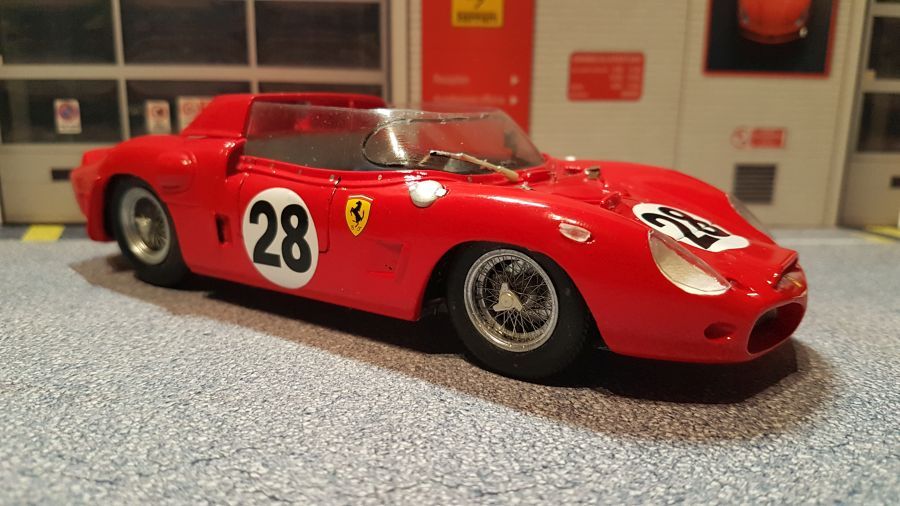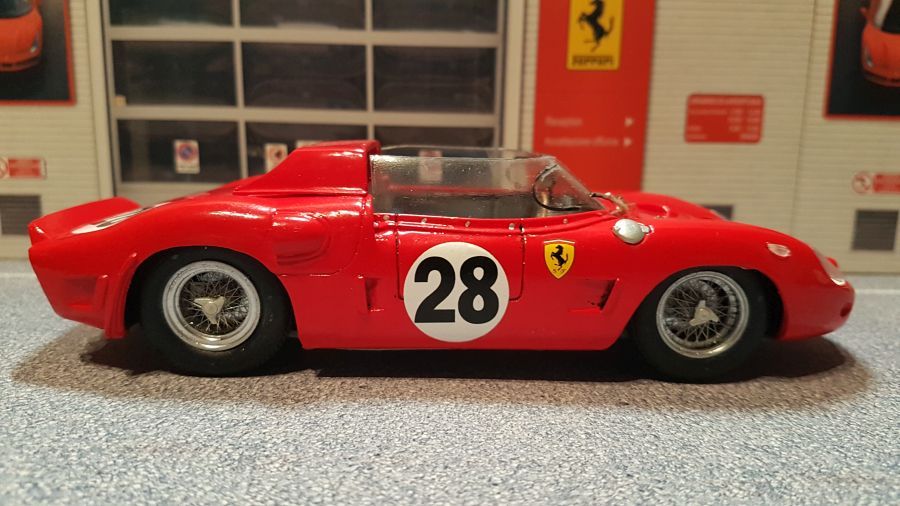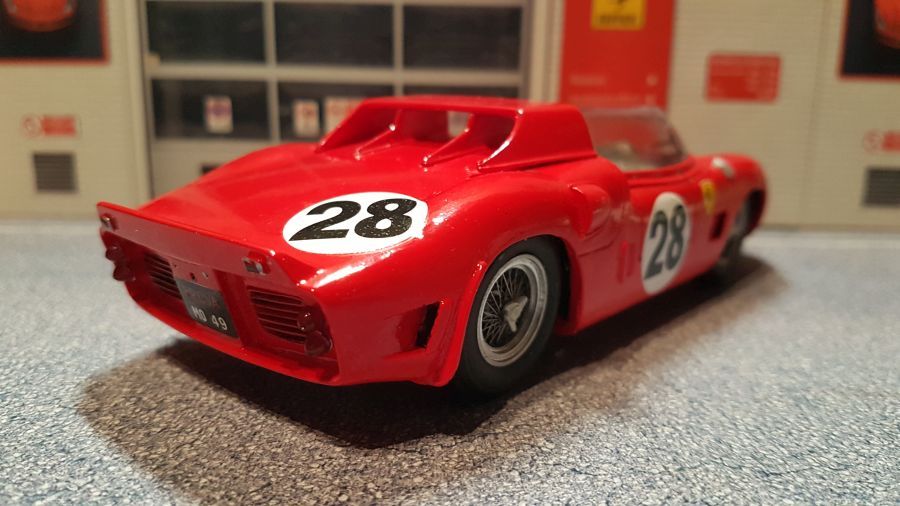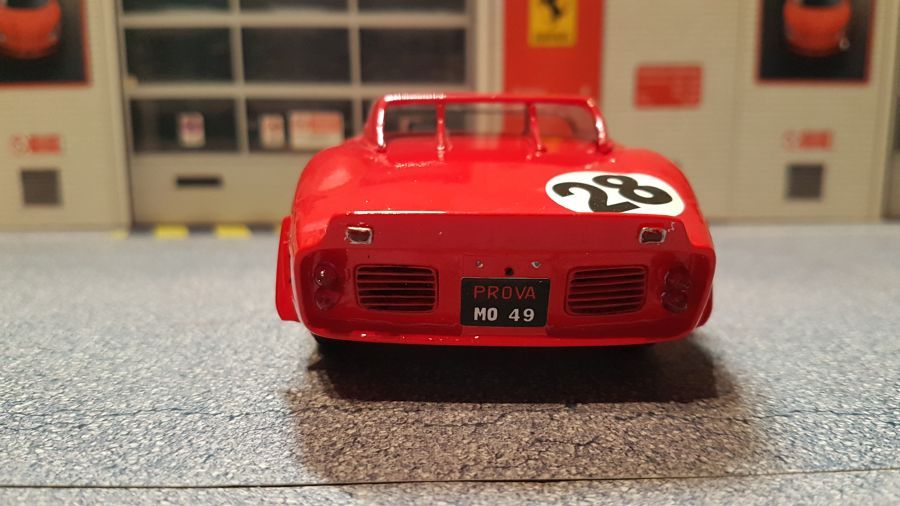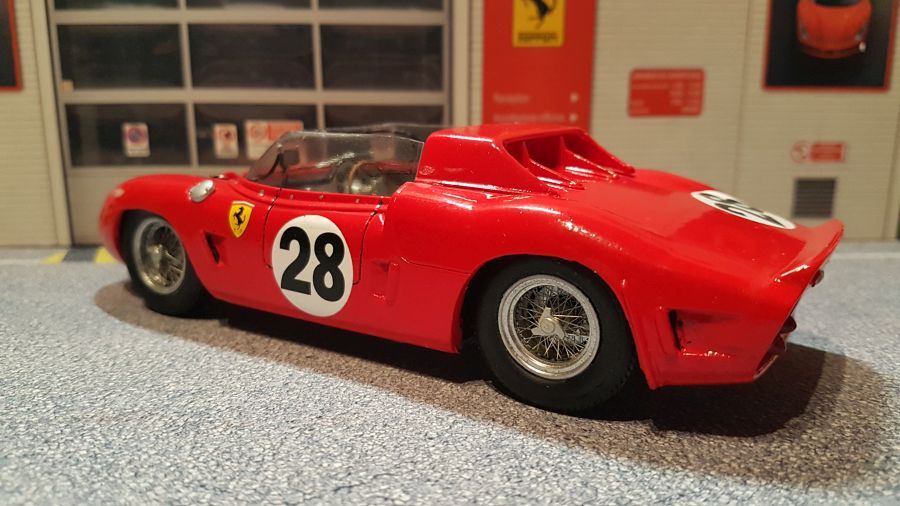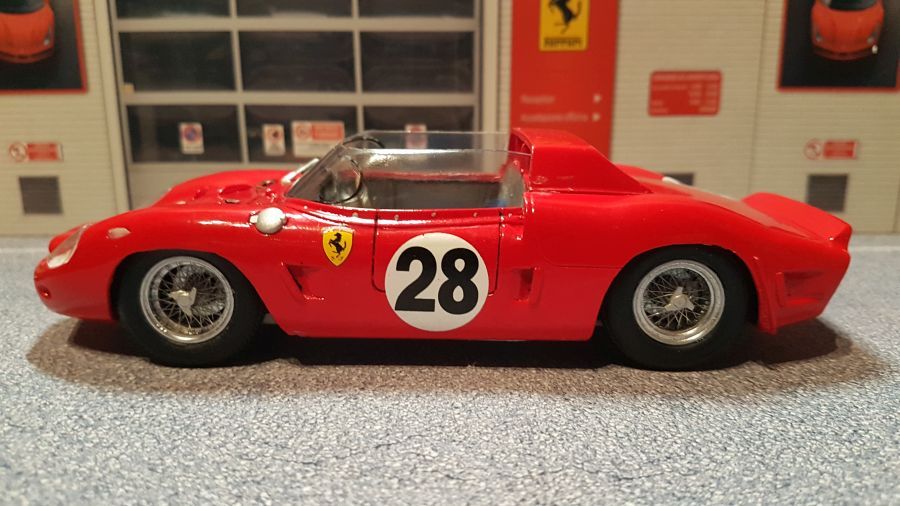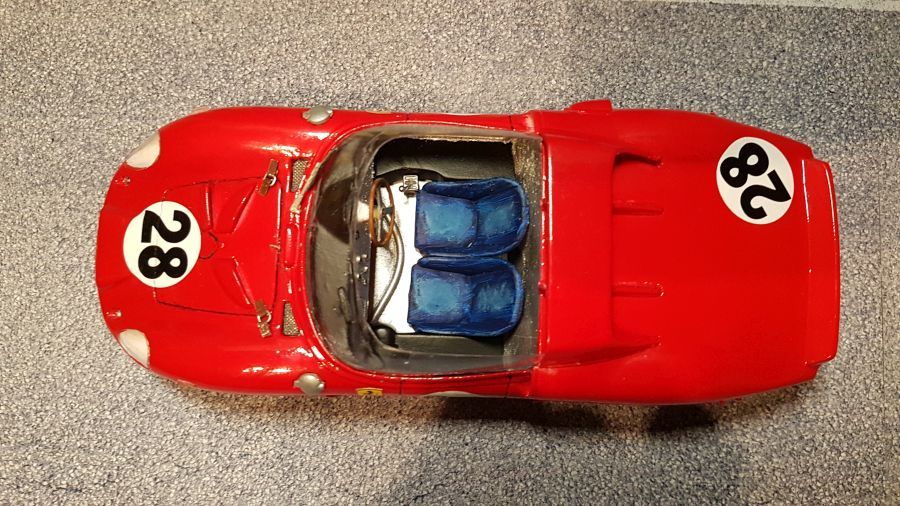 Geen speciale problemen met deze kit. Let er alleen even op dat alle onderdelen in de doos zitten.
No special problems with this kit. Just be sure all parts are in the box.