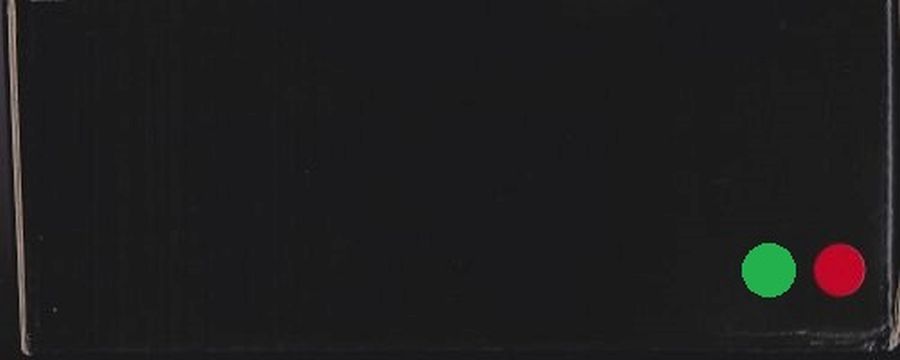 Maar weer even tijd voor een F1 model. Nu de 2018 Ferrari SF71H van DTM. Ik ga de Canada versie ombouwen naar een USA versie met de bekende Mission decals. De metalen onderdelen komen net uit de polisher.
Time for another F1 model. Now the 2018 Ferrari SF71H by DTM. I will change the Canada version into an USA version with the well known Mission decals. The metal parts just came out of the polisher.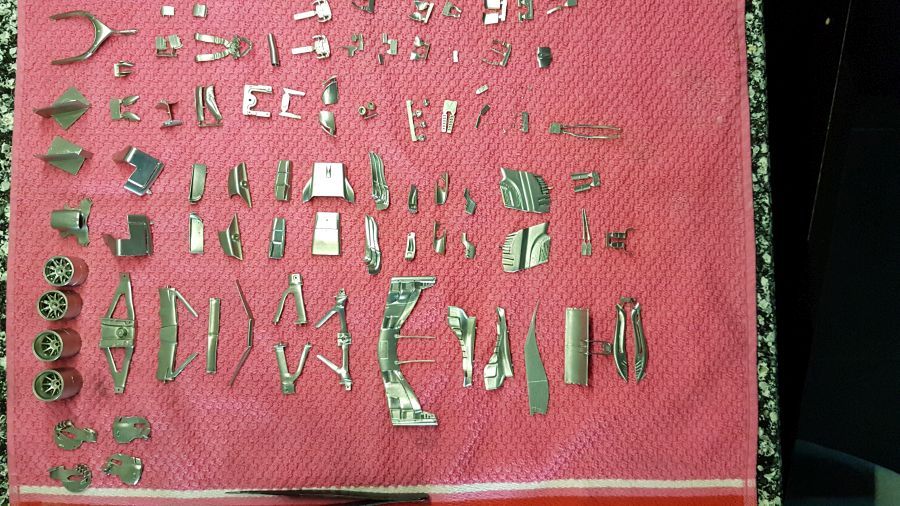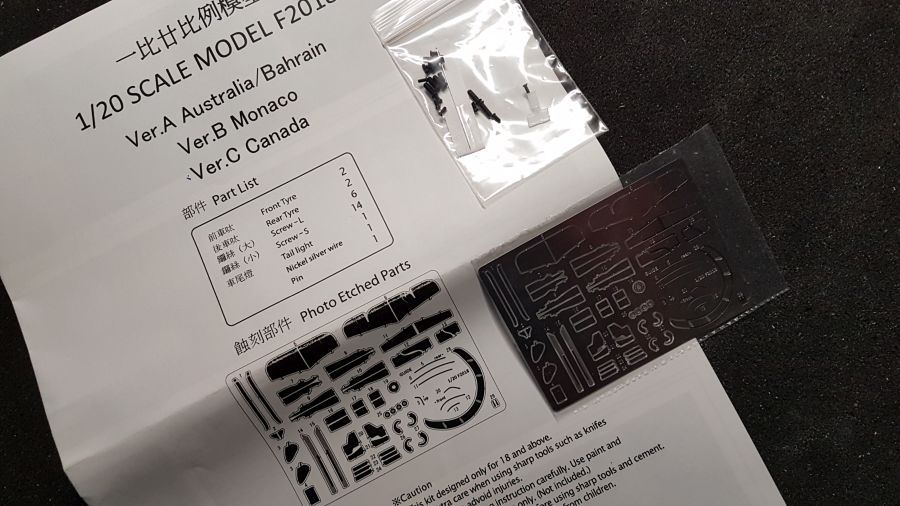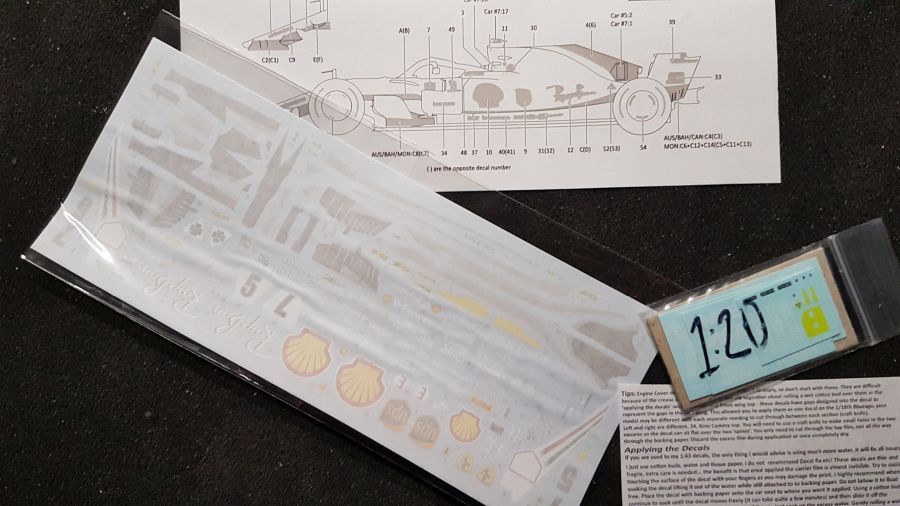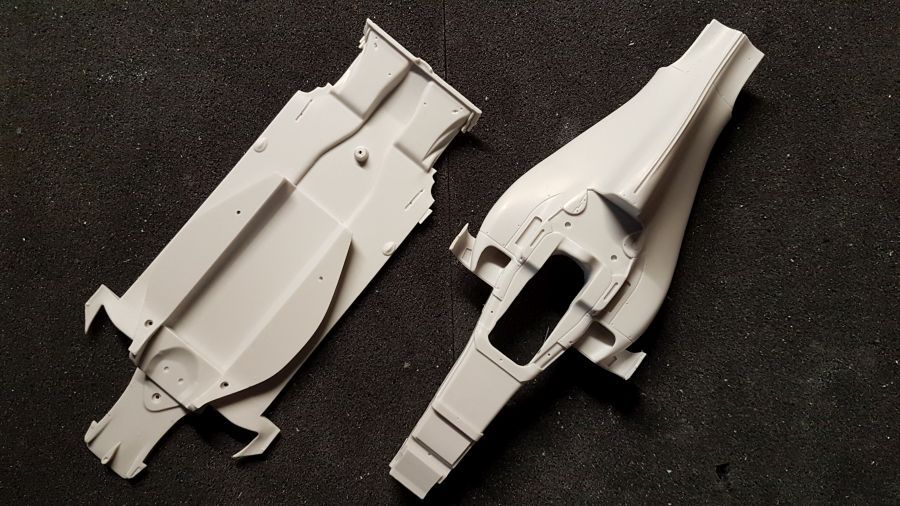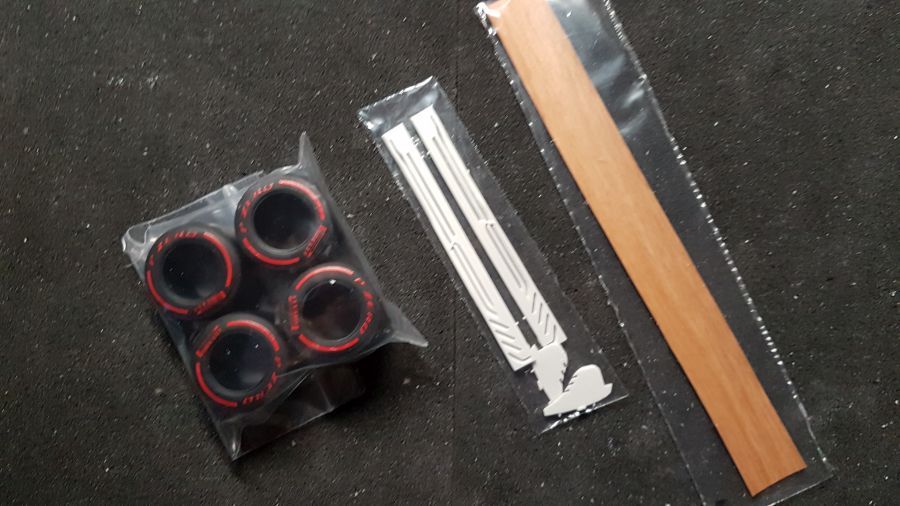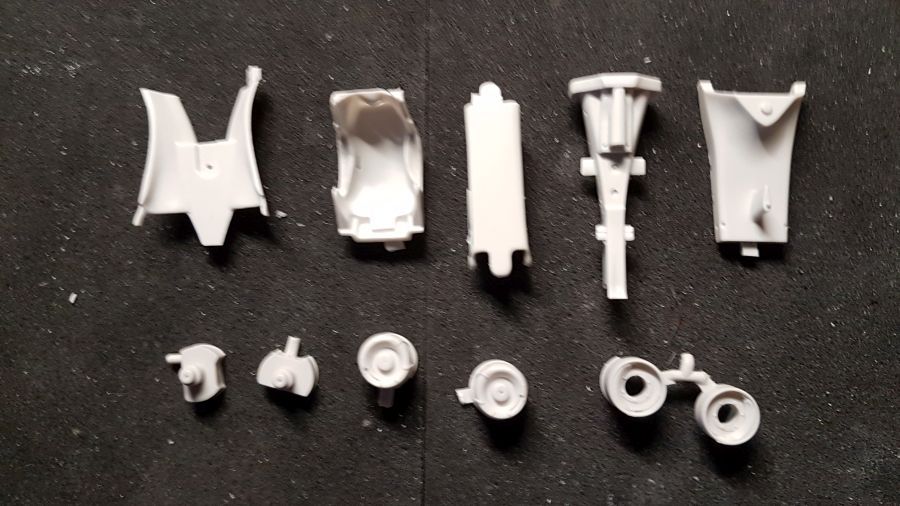 Nadat alles is ontvet, ga ik de overtollige kunsthars verwijderen.
After degreasing everything, i am starting to deleting the resin residue.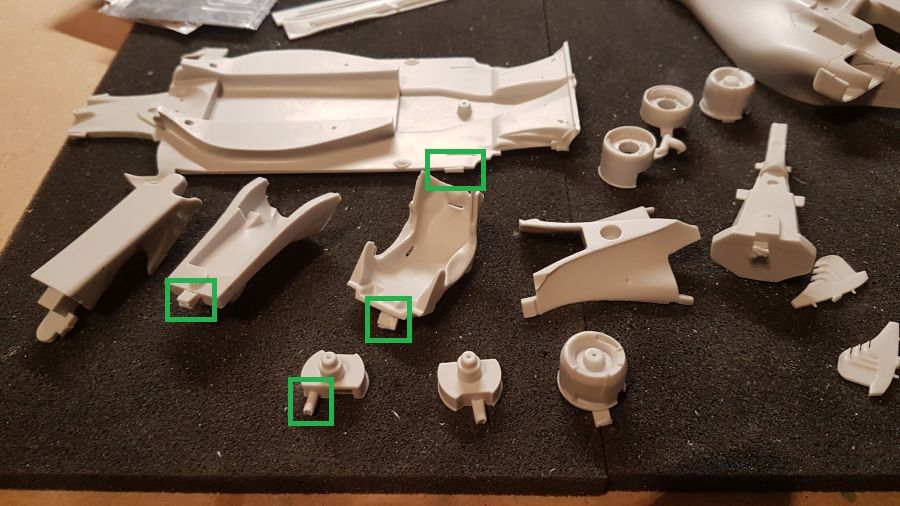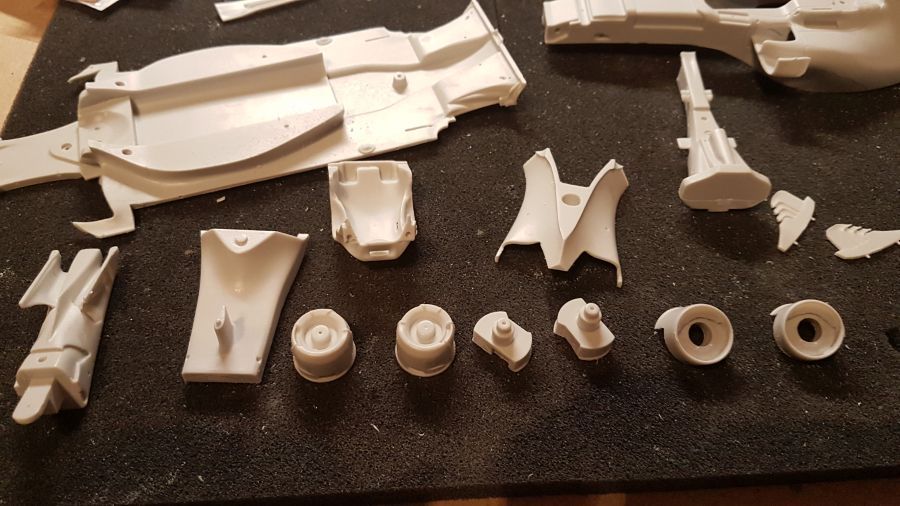 Ik begin met wat werk aan de vloer. Daarna kan ik eventueel templates maken voor de carbon fiber decals.
I am starting with some work to the floor. After this i might make some templates for the carbon fiber decals.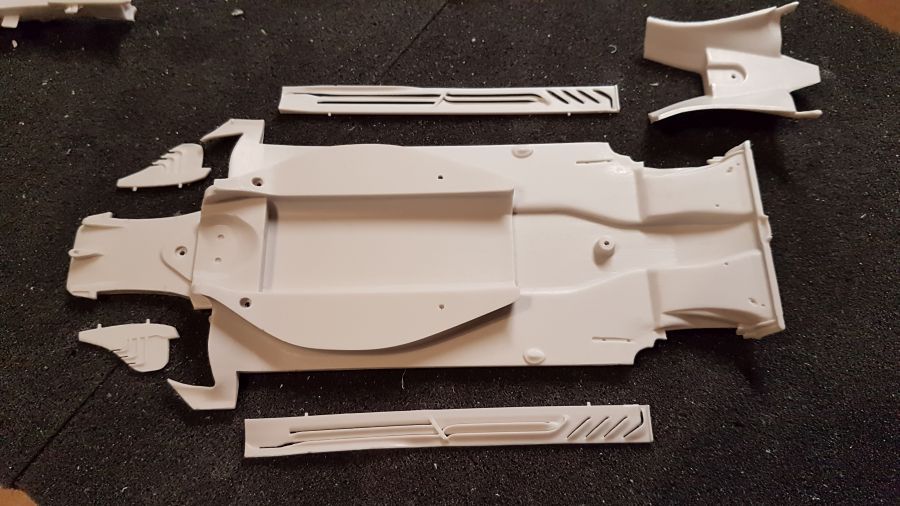 Werken aan het maken van templates voor de carbon fibre decals.
Working on the templates for the carbon fibre templates.