Na de moderne F1 nu maar weer een oudje. Deze keer de Ferrari 312B2 uit 1972 tijdens de GP van Zuid Afrika. Deze werd toen bestuurd door Jacky Ickx, Clay Regazzoni en Mario Andretti. Ik maak nu de Ickx versie. Prachtige kit van Modelfactory Hiro (kit nr. K-318) die in 2 verschillende uitvoeringen gebouwd kan worden. De wagen had bij de GP van Zuid Afrika de 'hamerneus'. Zoals gebruikelijk de foto's van de inhoud van de kit maar weer eerst. Wat werk voor de polijstmachine.
Afte the modern F1 time for an oldie. This time the Ferrari 312B2 from 1972 during the GP of South Africa. This one was driven by Jacky Ickx, Clay Regazzoni and Mario Andretti. I am making the Ickx version. A Beautiful kit from Modelfactory Hiro (kit no. K-318),  which can be built in 2 different versions. During the GP of South Africa the car had the 'hammer nose'. As usual first of all the picture of the kit's content. Some work for the polisher.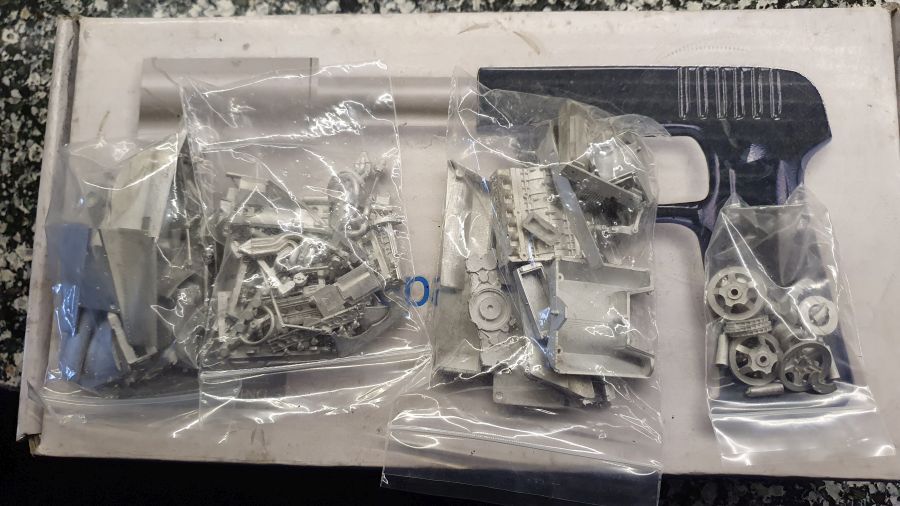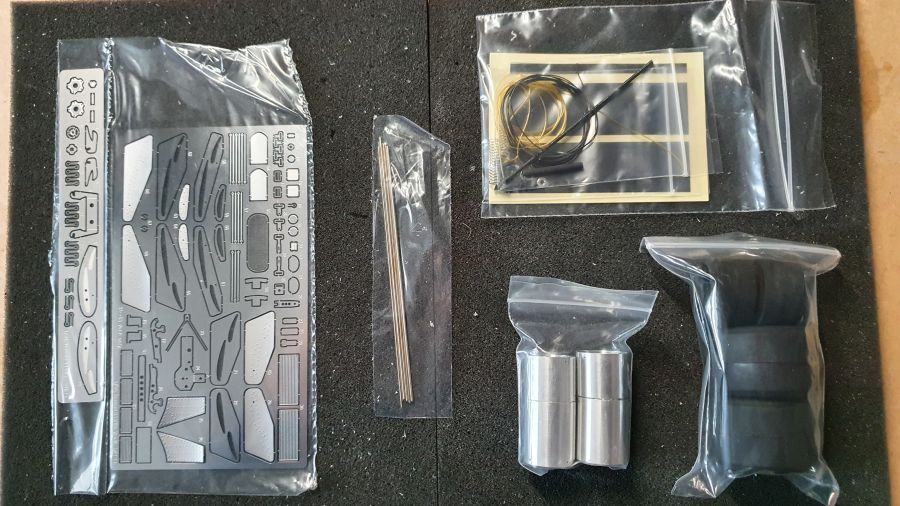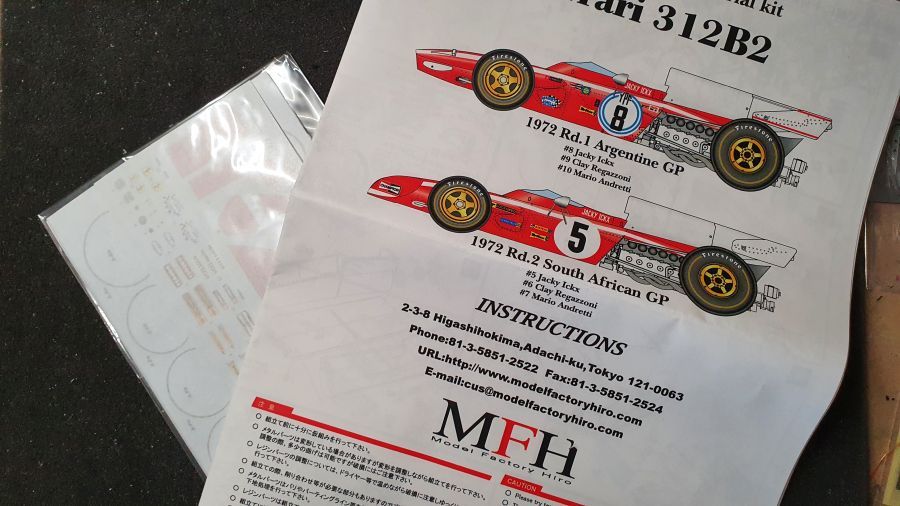 Een paar onbegrepen stukjes in het groene vak. Niet gebruikte stukken in de rode vakken. Deze zijn uitsluitend voor de Argentijnse versie.
A few unidentified pieces in the green square. Not used pieces in the red squares. These pieces are just for the Argentine version.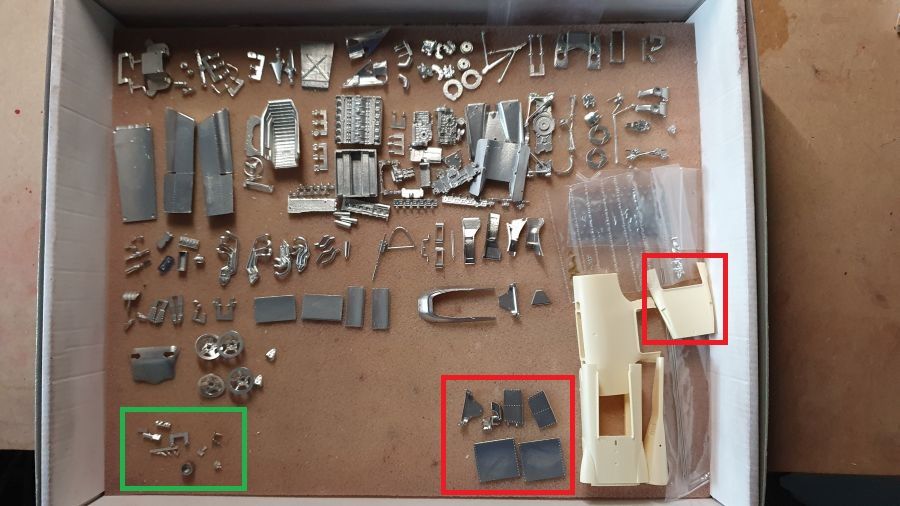 Deze moeten 12.3 mm worden.
These should be 12.3 mm.