Al een tijdje wil ik iets op SciFi-gebied doen. Niets dat haast heeft, of waar ik de hele dagen mee bezig ga. Maar af en toe er wat aan werken om de zinnen wat te verzetten. Of wanneer iets anders eerst moet drogen. Daarom start ik dit project met een oude fles waarin schoonmaakmiddel heeft gezeten en wat schaal 1/35 figuren die ik op Wish heb gekocht voor een bedrag van 18,- euro. Uiteindelijk zal er wel meer gekocht worden, maar laten we eerst maar eens wat starten. Ik heb al iets in mijn hoofd.
For a while i've been wanting to do something in the SciFi area. No rushes, not working all day on it. Just every now and the to do something else. Or when something else first needs time to dry. That's why i'll be starting this project with an old bottel of cleaning fluid and some 1/35 scale figures i bought on Wish for the amount of 18,- euro. Probably more stuff needs to be bought, but let's start first. I have something on my mind.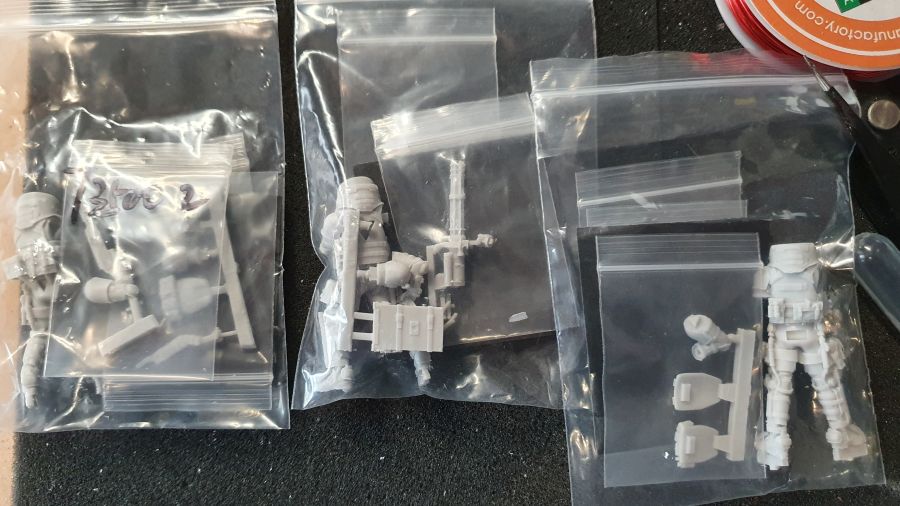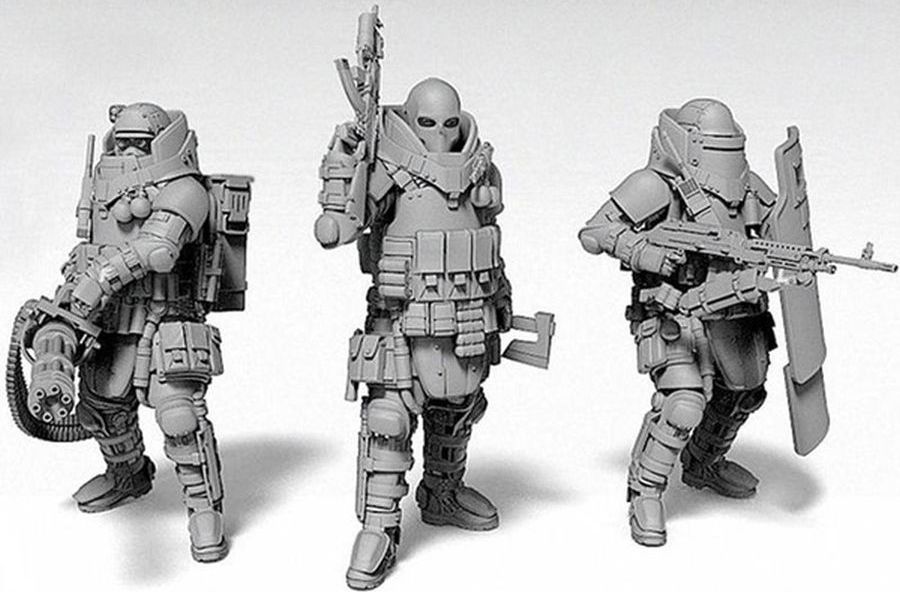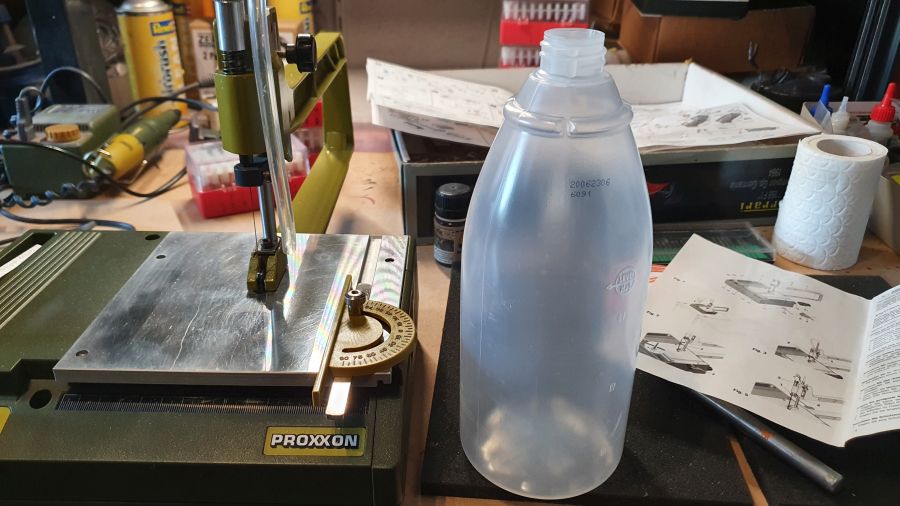 Eerst het smalle deel van de fles afsnijden.
First let's cut off the small part from the bottle.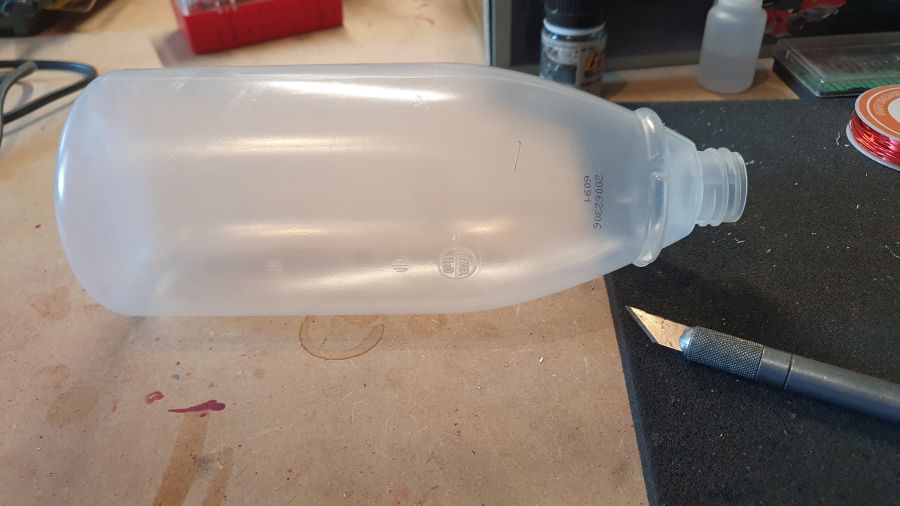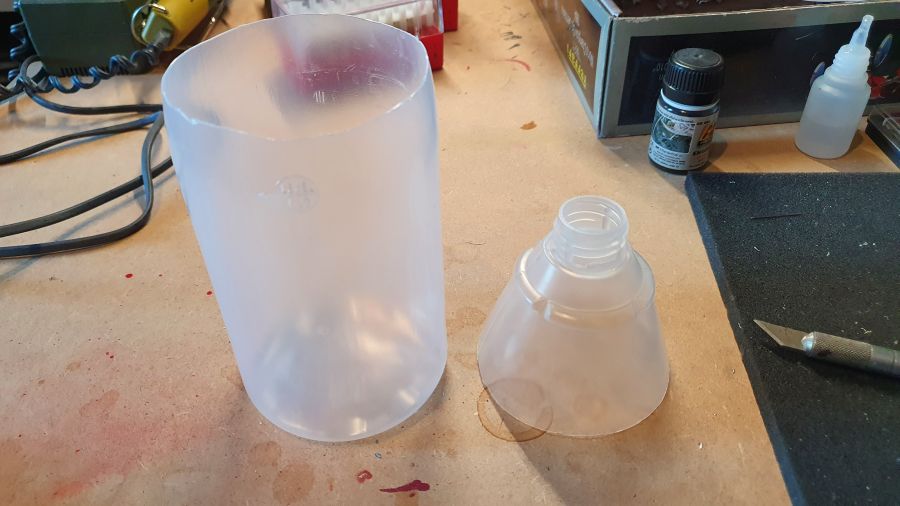 Eerst maar een deel uit de 'romp' snijden.
First cutting a part out of the 'fuselage'.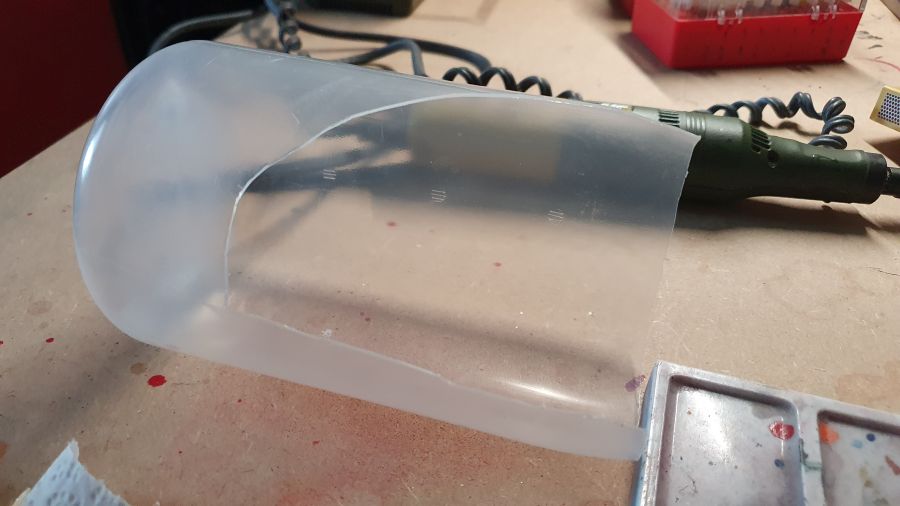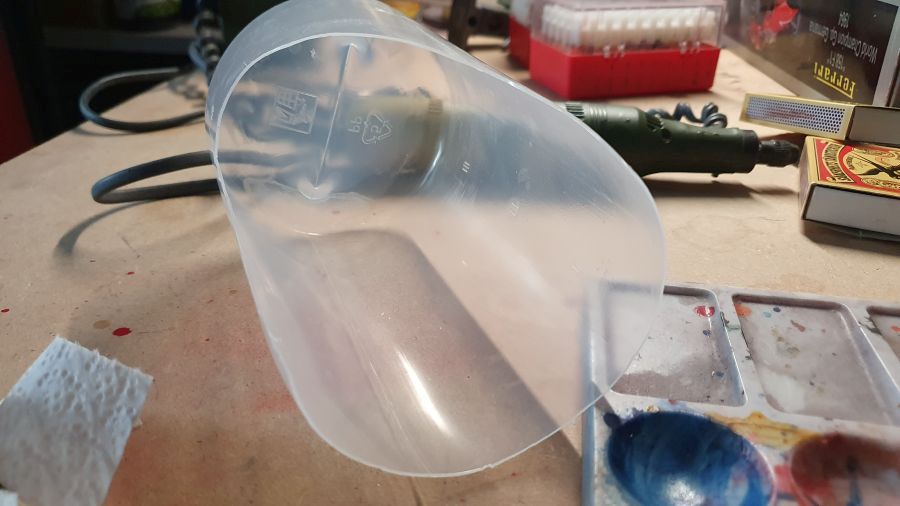 Ik zoek nog steeds spullen om mee te werken. Soms vind ik het op straat en soms heb ik nog wat in de kast.
I am still looking for stuff to work with. Sometimes i find it on the street and sometimes i have it in the closet.