Maar weer eens een Gulf auto toevoegen aan de planken. Deze keer de Audi R8 Team Gulf zoals deze in 2001 meedeed aan de 24 Uur van Le Mans. De wagen werd bestuurd door Stefan Johansson, Tom Coronel en Patrick Lamarié. Het is een kit in schaal 1/24 van Le Mans Miniatures kit nr. 124047K. Er zitten niet veel onderdelen in de kit. Wel heb ik voor alle zekerheid een extra decalset gekocht. Nu zijn de missende onderdelen binnen. Ik kan dus beginnen.
Time to build a Gulf car to add to the shelves. This time the Audi R8 Team Gulf which participated in The Le Mans 24 Hours in 2001, The car was driven by Stefan Johansson, Tom Coronel and Patrick Lemarié. It's a scale 1/24 kit from Le Mans Miniatures kit no. 124047K. There are not that many parts in the kit. I bought an extra set of decals. Now the missing parts are in. So i can start now.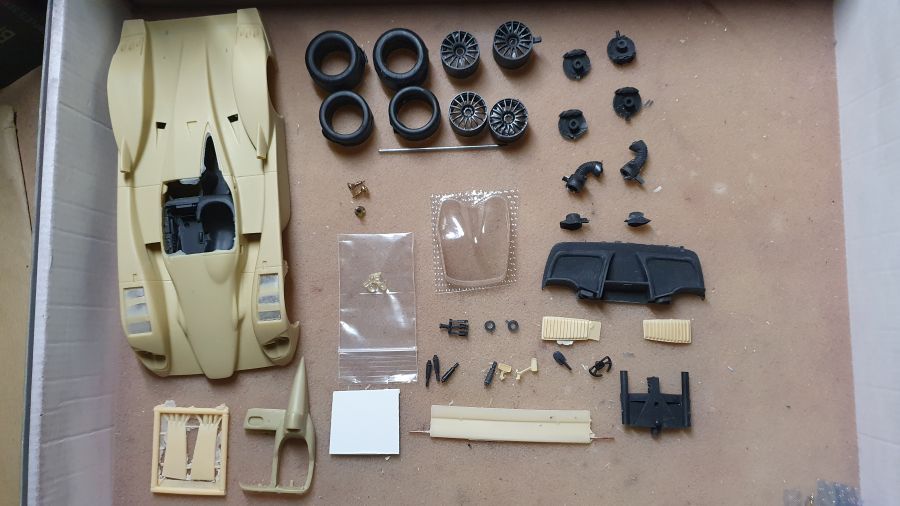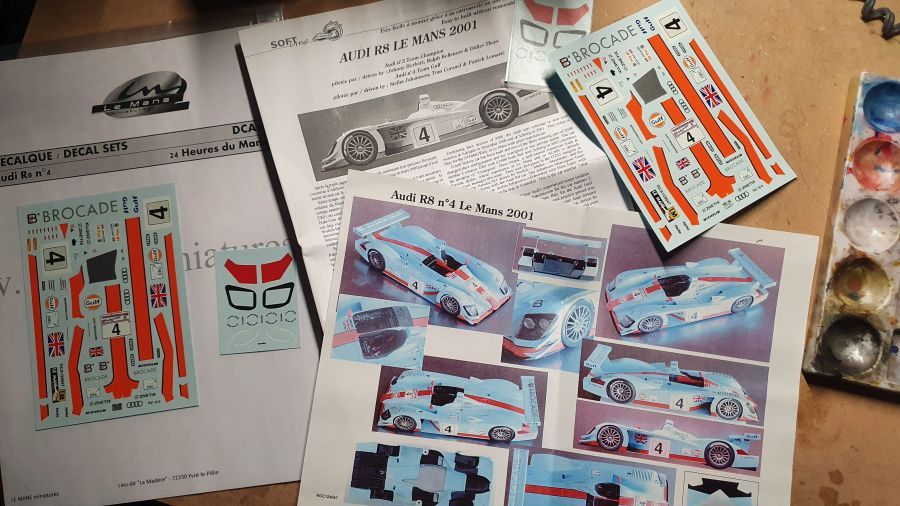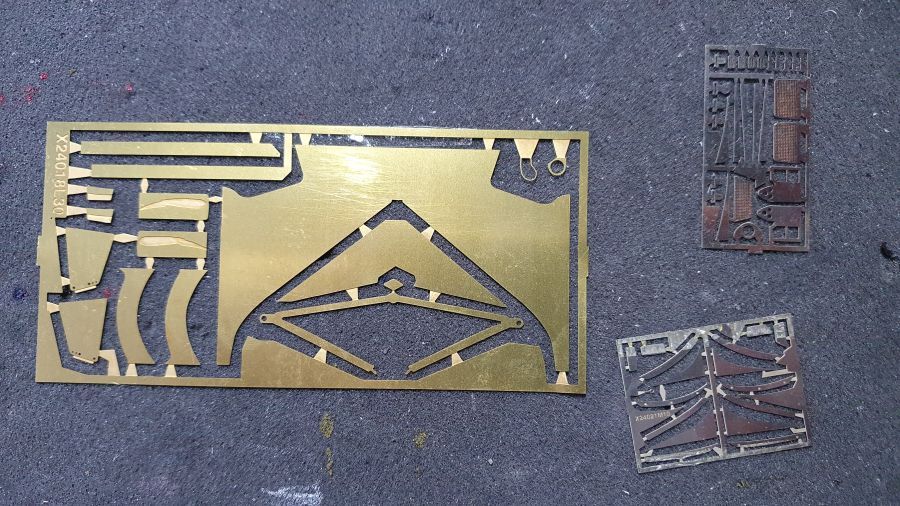 Het kunsthars wordt ontdaan van alle bramen en schoongemaakt met vaatwasmiddel.
The resin has been cleaned of excess material and washed with dish washing detergent.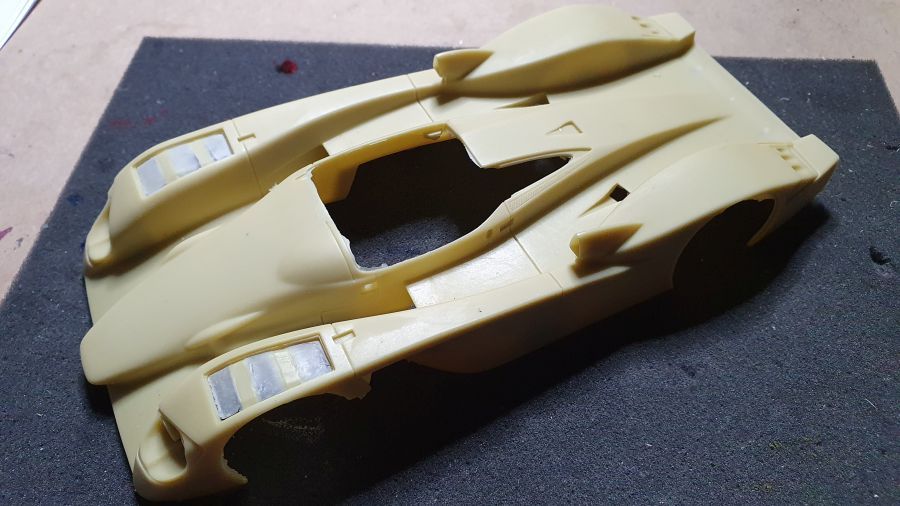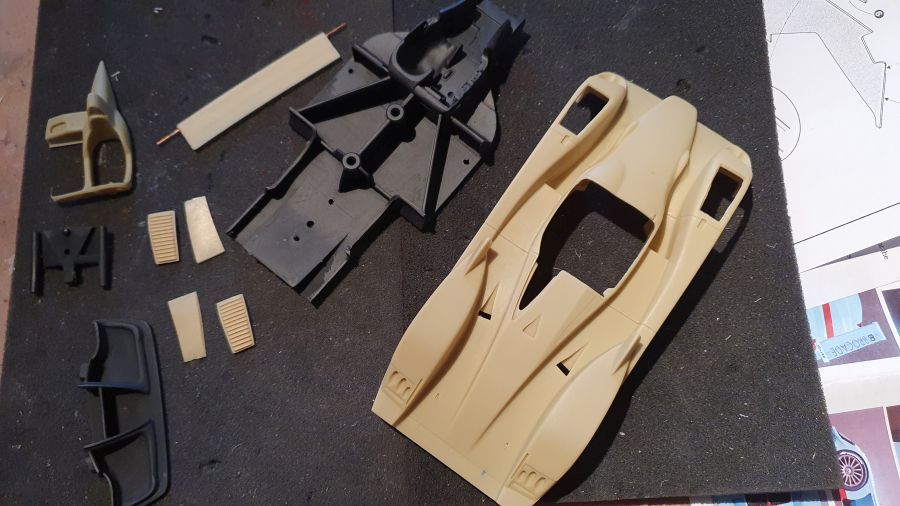 Diverse zaken voorbereiden voor de primer...
Preparation of several things before primer...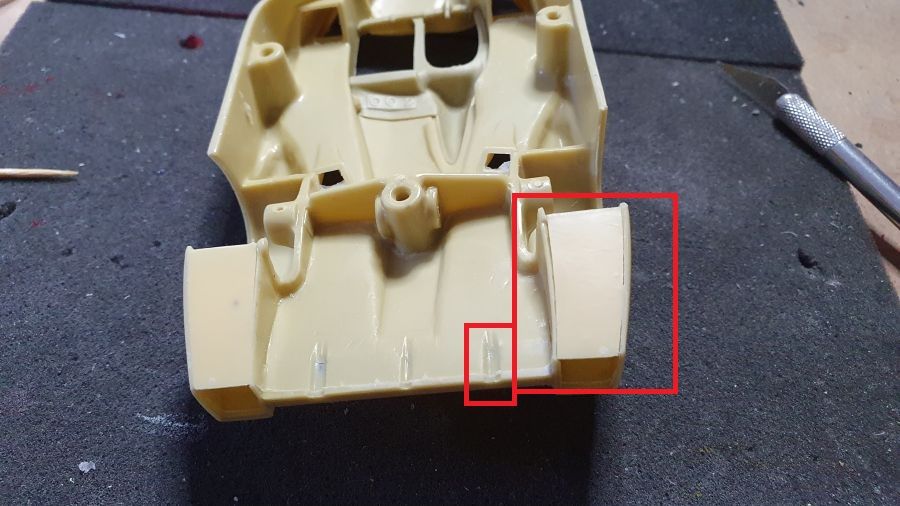 Hier ga ik wat aan veranderen.. even in de rommelkist duiken.
I will make some changes to this... a dive in the scrap box.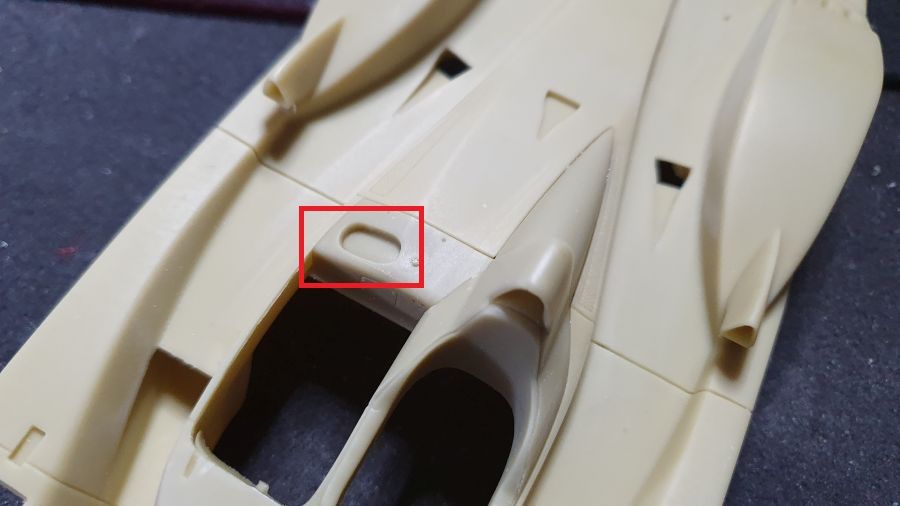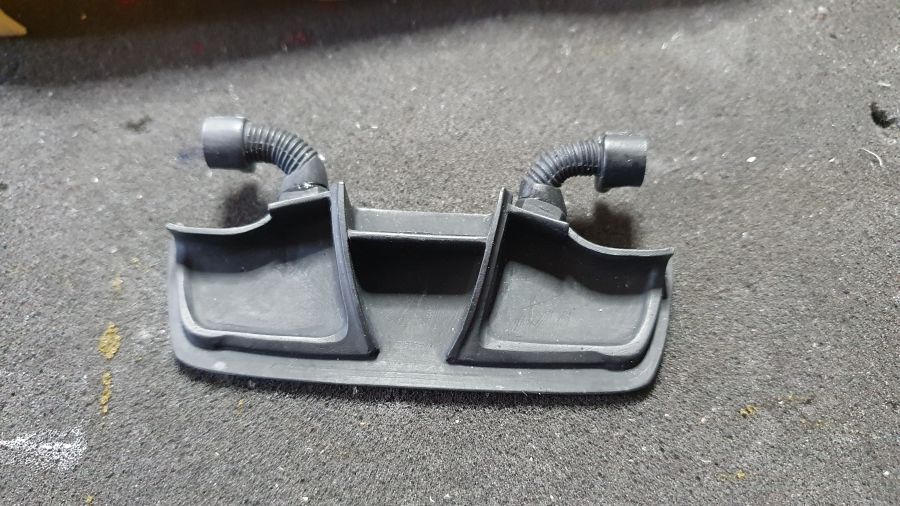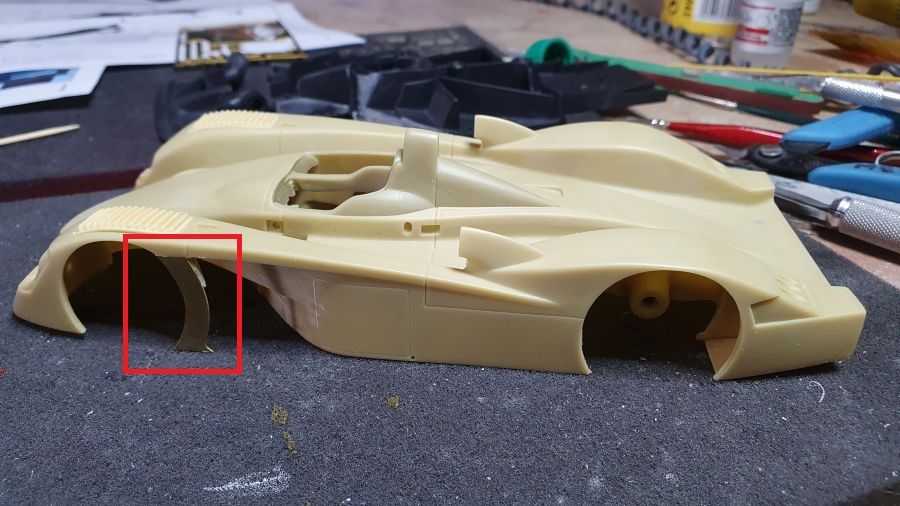 Deze steunen moeten uitgelijnd.
These supports need to be lined up.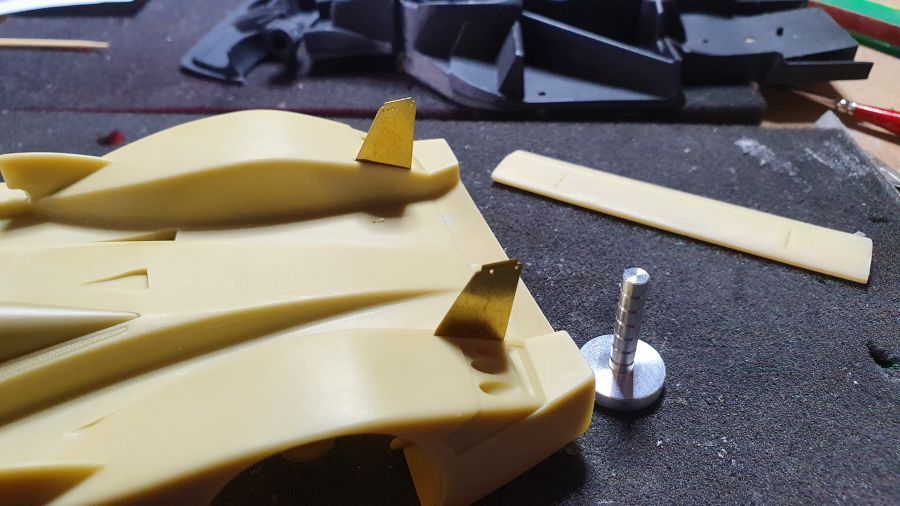 Passen van de vleugel.
Test fit of the wing.
Klaar voor de primer...
Ready for the primer...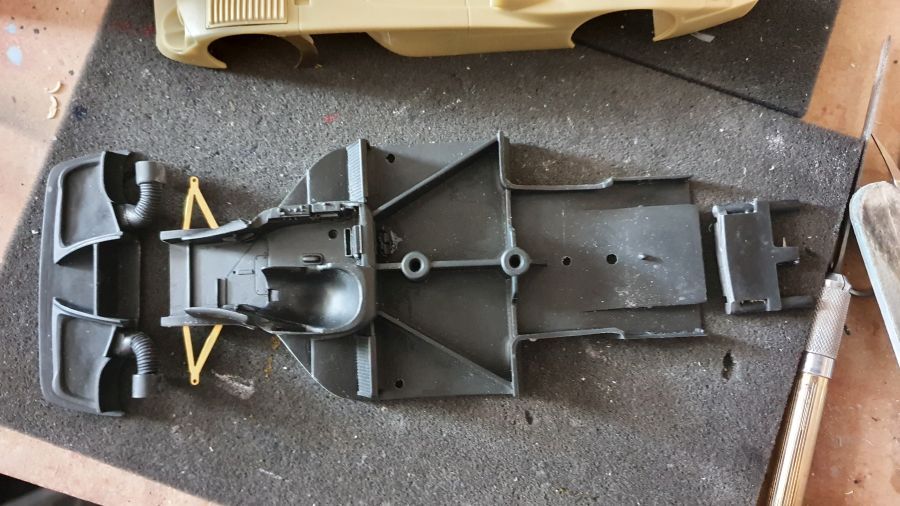 Het eerste blauw en zwart... nog een hoop werk.
The first blue and black... a long way to go.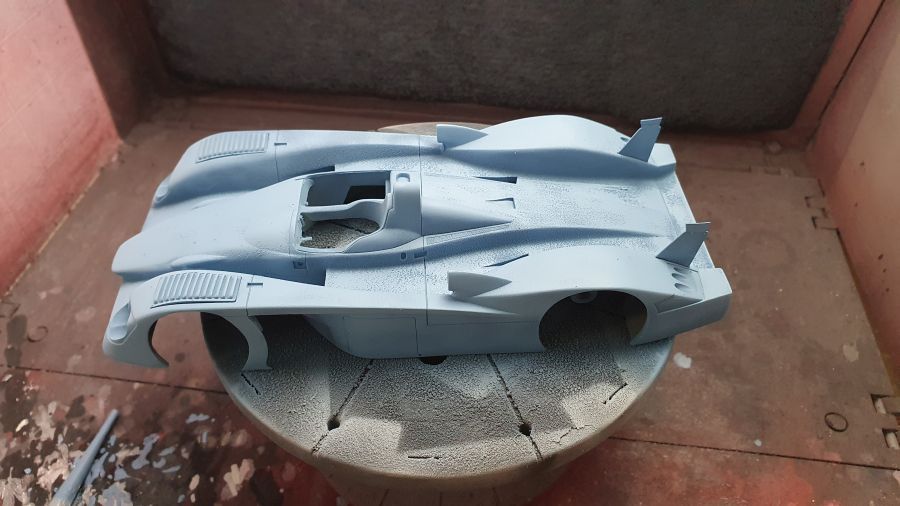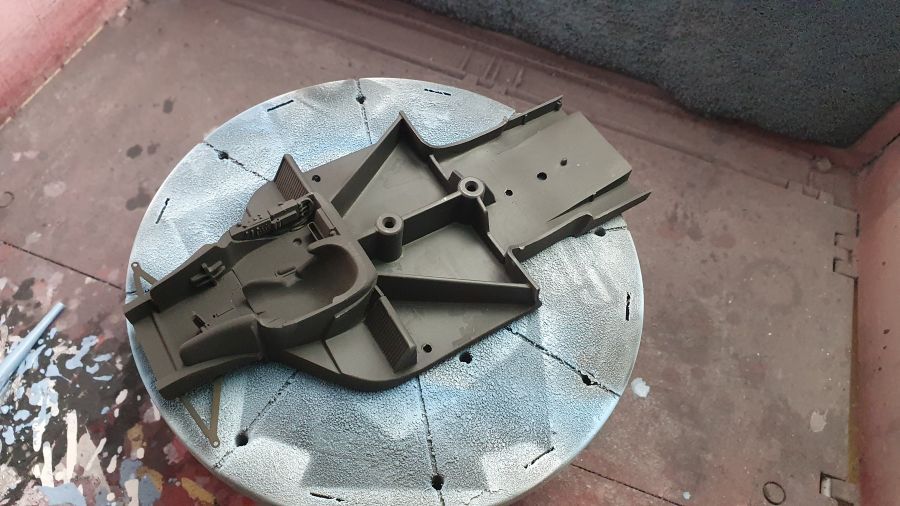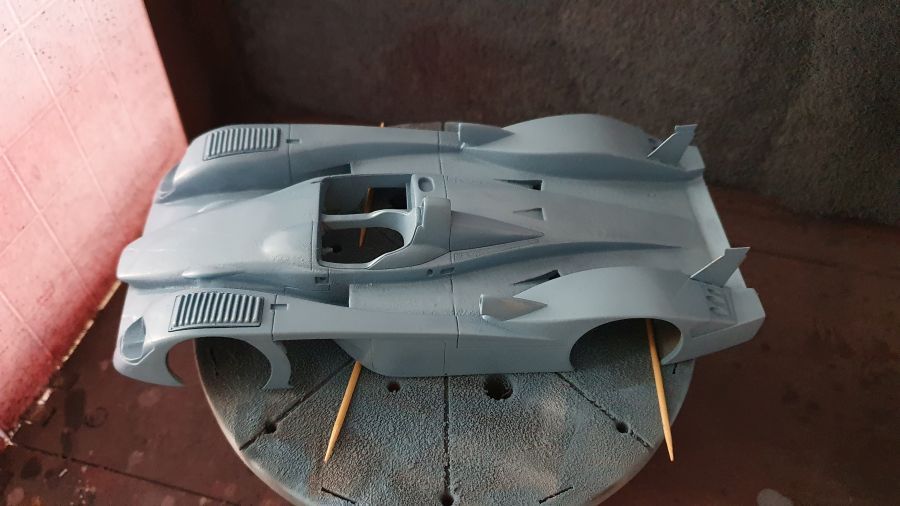 Ik moet de bouw eerst stoppen i.v.m. het slechte verfwerk. Waarschijnlijk te koud/vochtig met het raam open. Ik ga rustig kijken of ik dit nog kan redden, maar begin vast met wat anders. Edit: Weer redelijk schoon...
I really need to stop this one because of a very bad paint job. Probably too cold / damp with the window open. I will see if i can safe this, but for now i will start another kit. Edit: pretty clean again...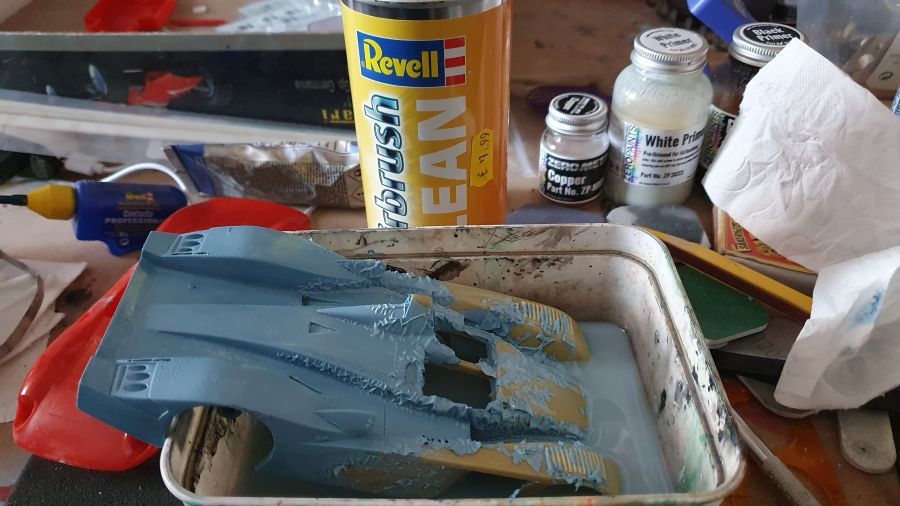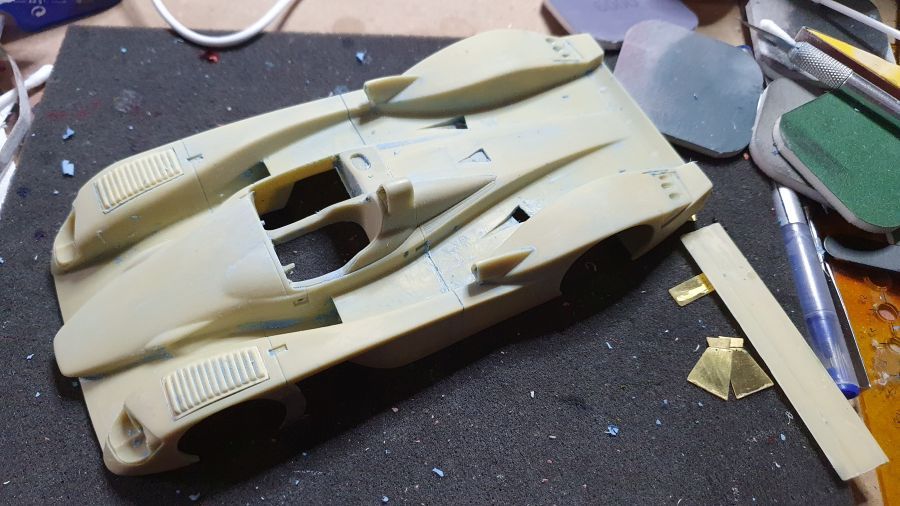 Herkansing.. weer in de grondverf..
Follow-up.. primer again..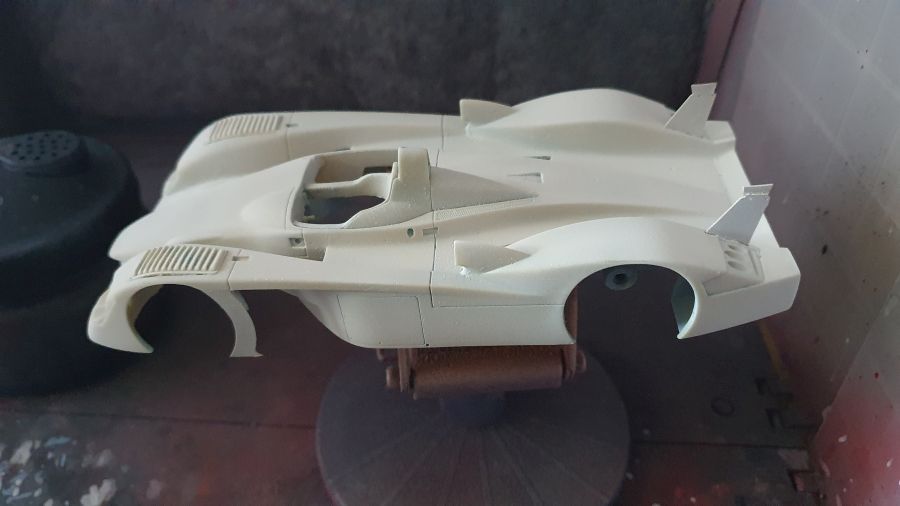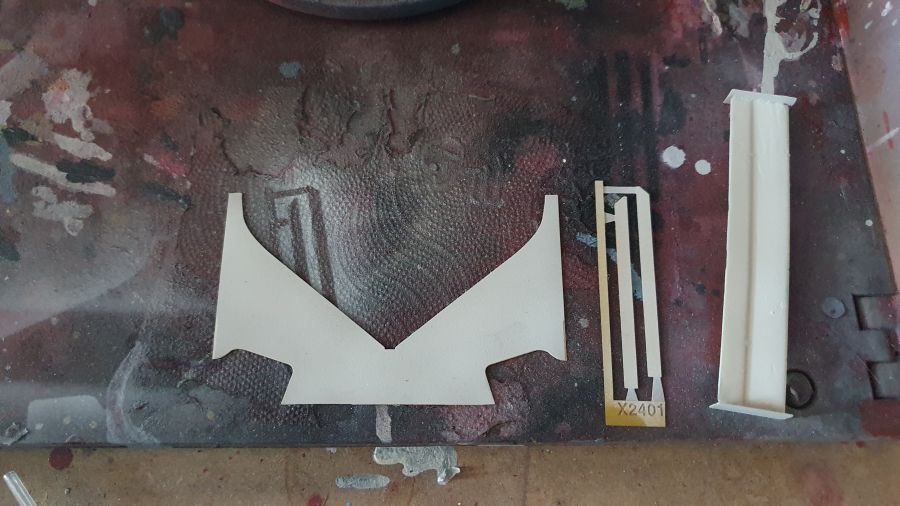 Nieuw blauw.
New Blue.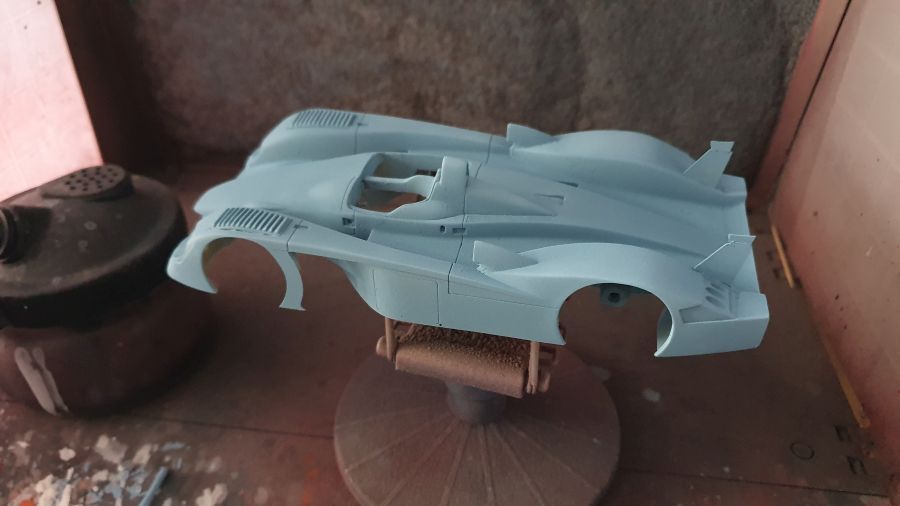 De eerste decals...
The first decals...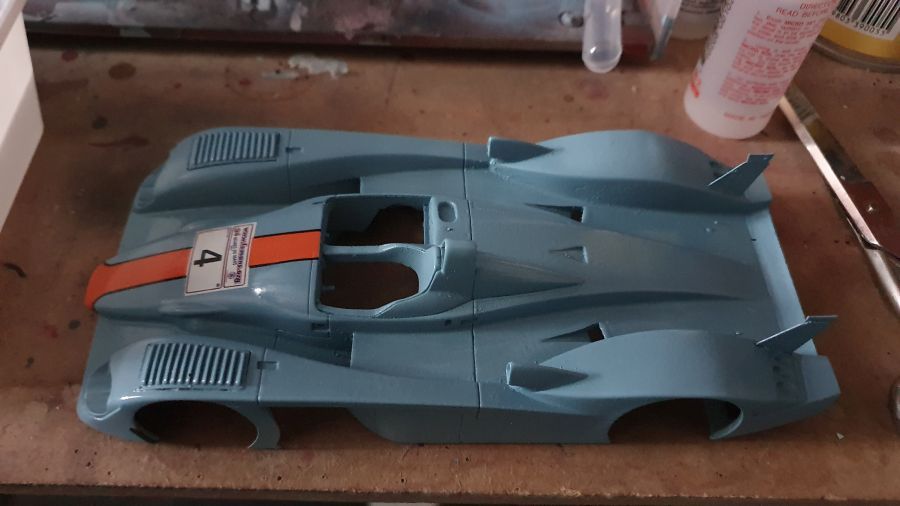 De decals zijn al wat ouder en vallen soms bijna uit elkaar. Ik heb gedaan wat ik kon...
The decals appear to be old and sometimes tend to fall apart. I did what i could...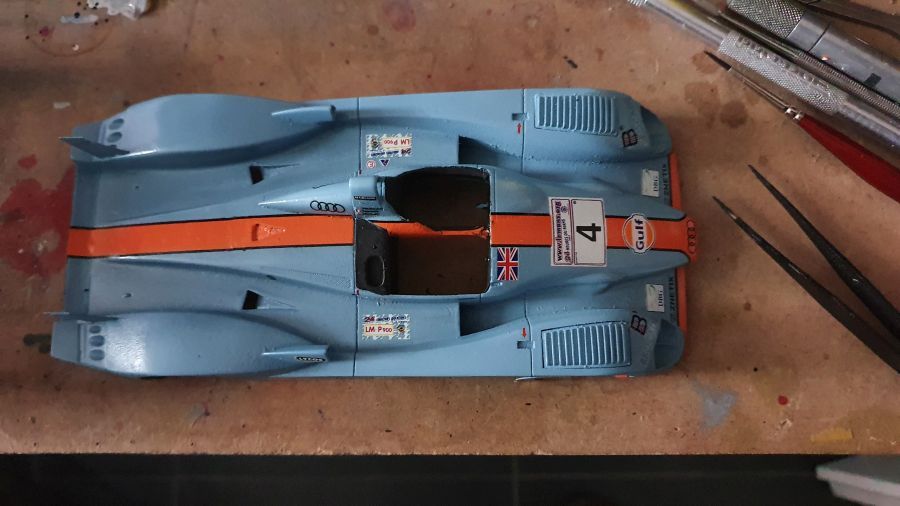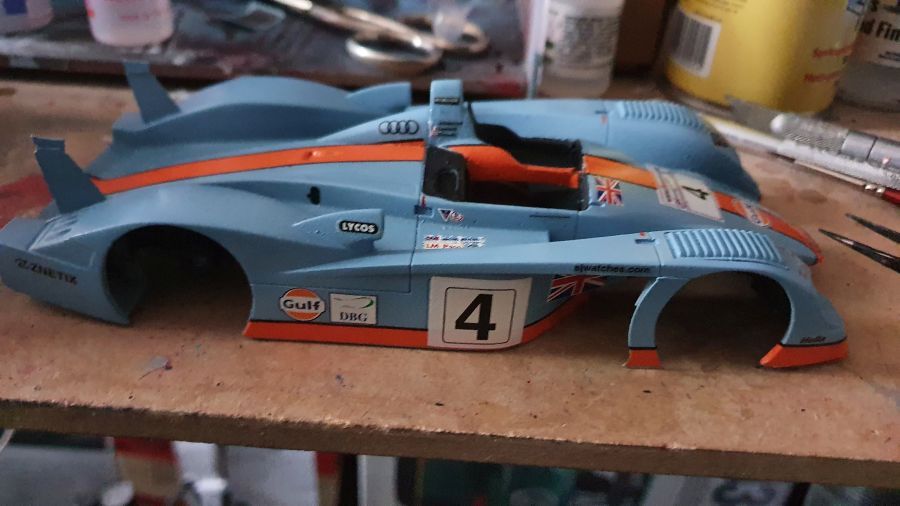 2K lak...
2K clear...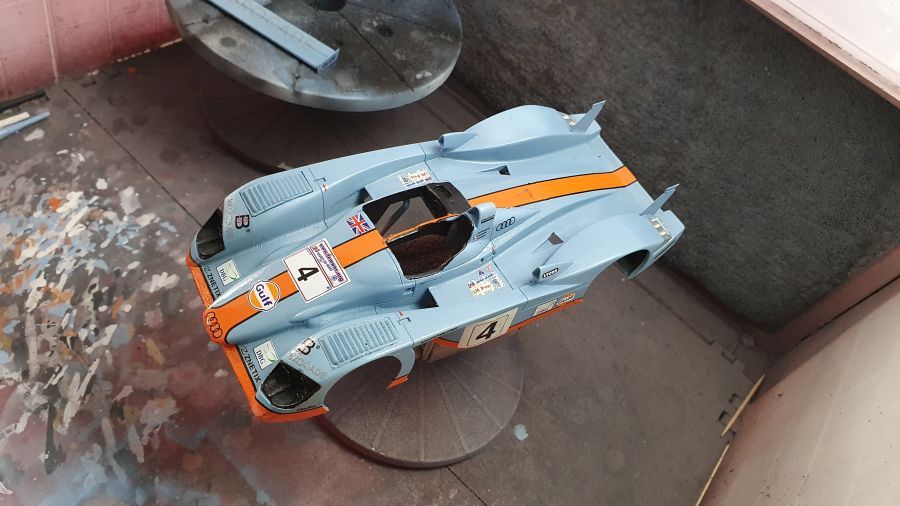 De velgen krijgen een verfje van Alclad Chrome.
The rims get painted with Alclad Chrome.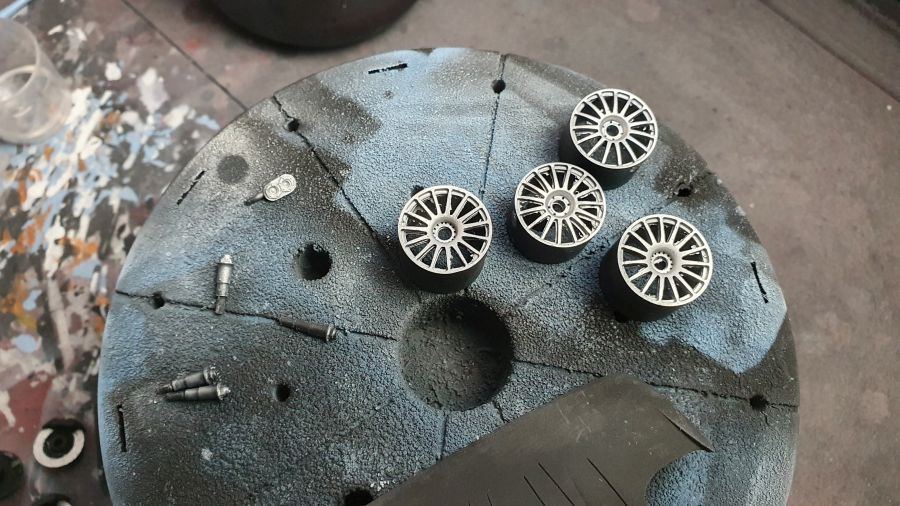 Wat klein werk aan de vloer en daarna geplaatst...
Some small work to the floor and then added...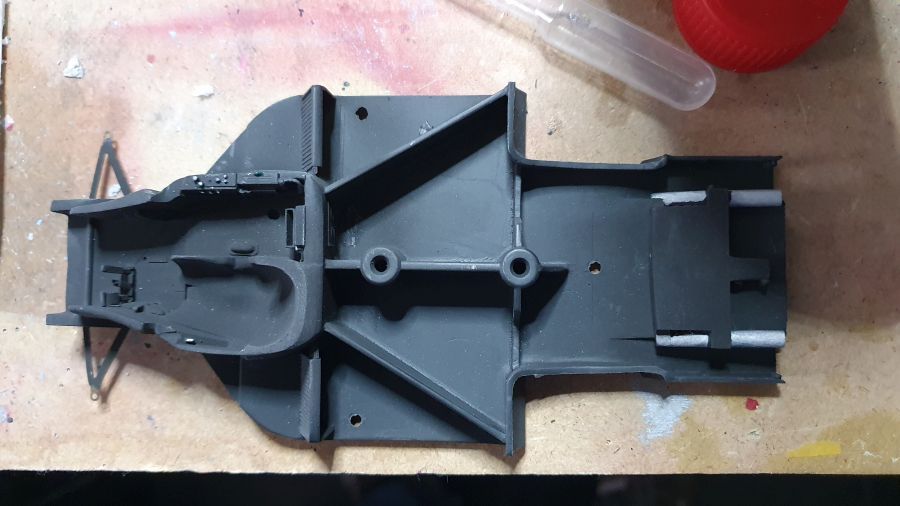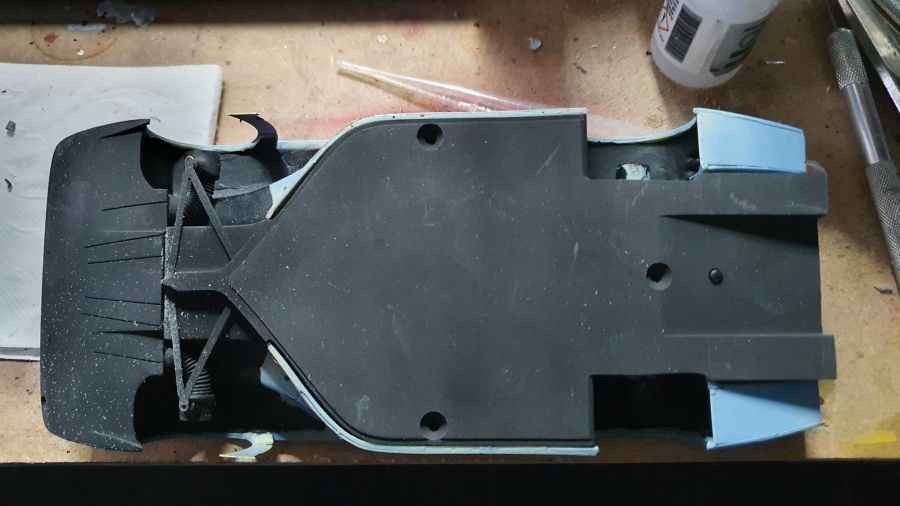 De banden krijgen de gebruikelijke behandeling... de schuurpapierrol op de miniboor. 
The tires get the usual treatment... the sanding paper on the mini drill.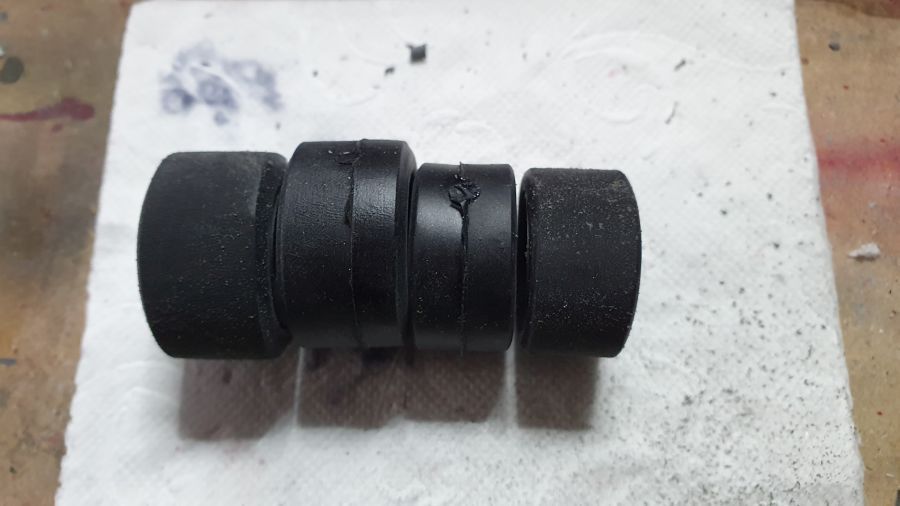 Het valt niet op, maar er zit een verschil in maat tussen de decals voor de voor- en achterbanden.
You may hardly notice it, but there is a difference in size between de decals for the front and the rear tires.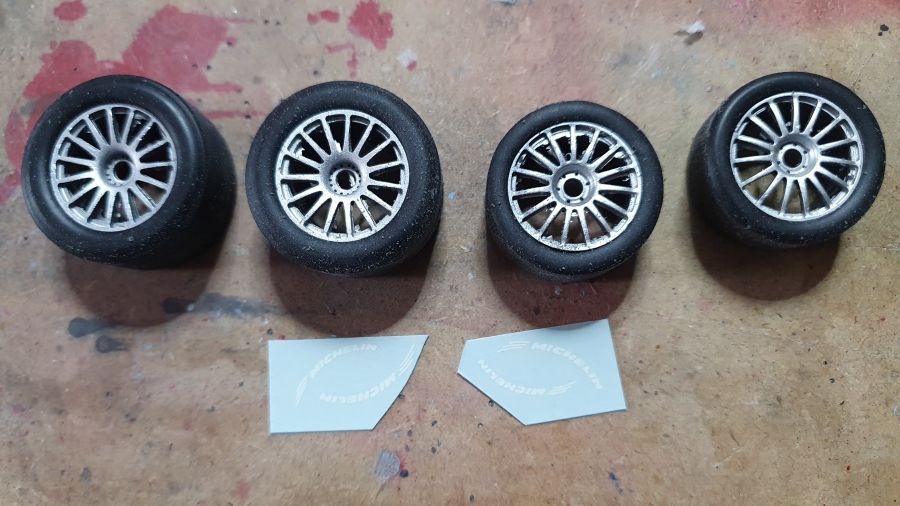 De wielen en de remschijven passen niet zomaar in de wielkasten.... werk aan de winkel dus.
The rims and the brake discs do not fit the wheel arches... work to be done.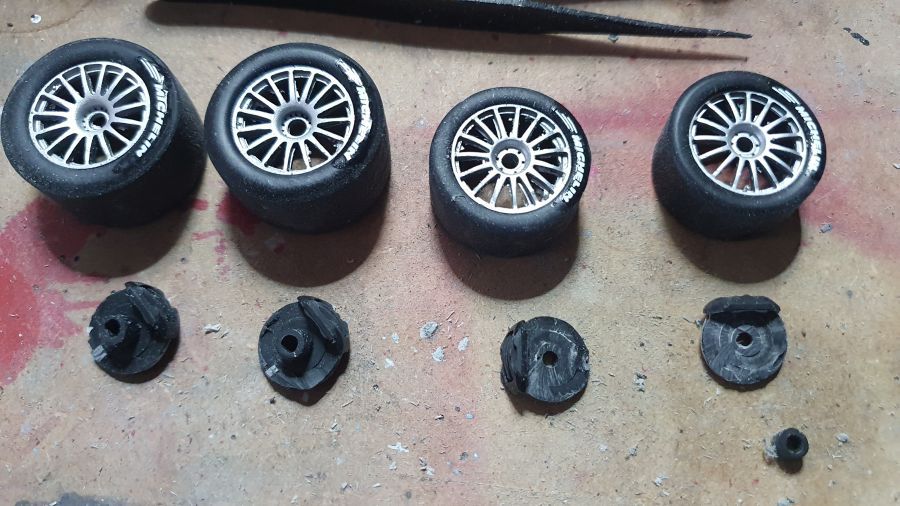 Dan de verlichting...
Next are the lights...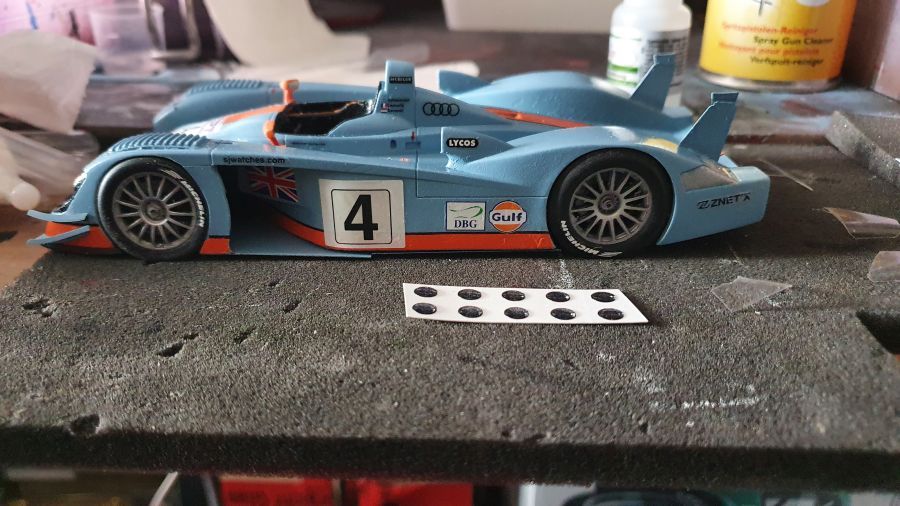 Veel kleine onderdelen...
Many small parts...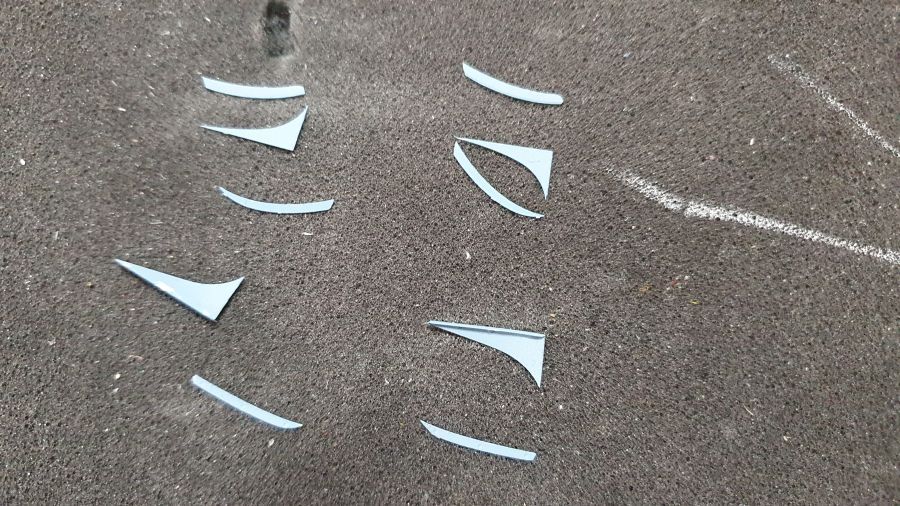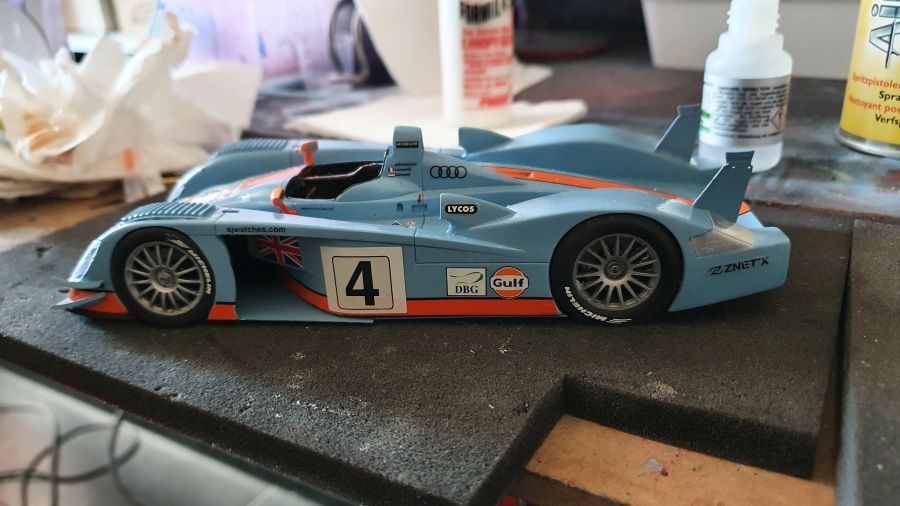 Ik beschouw hem als gedaan...
I consider this one done...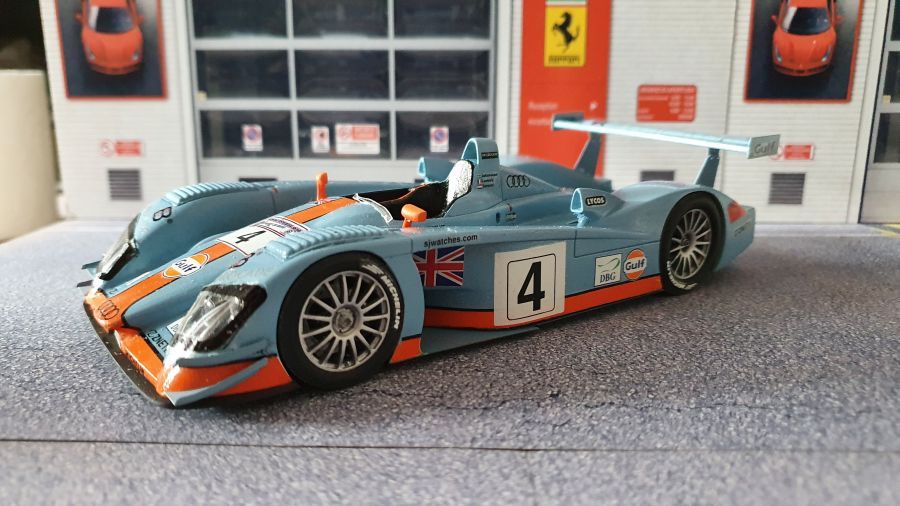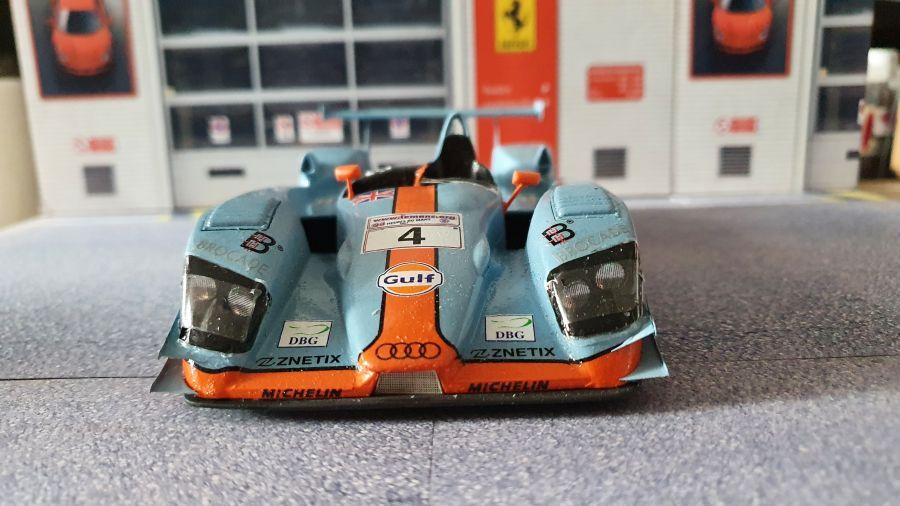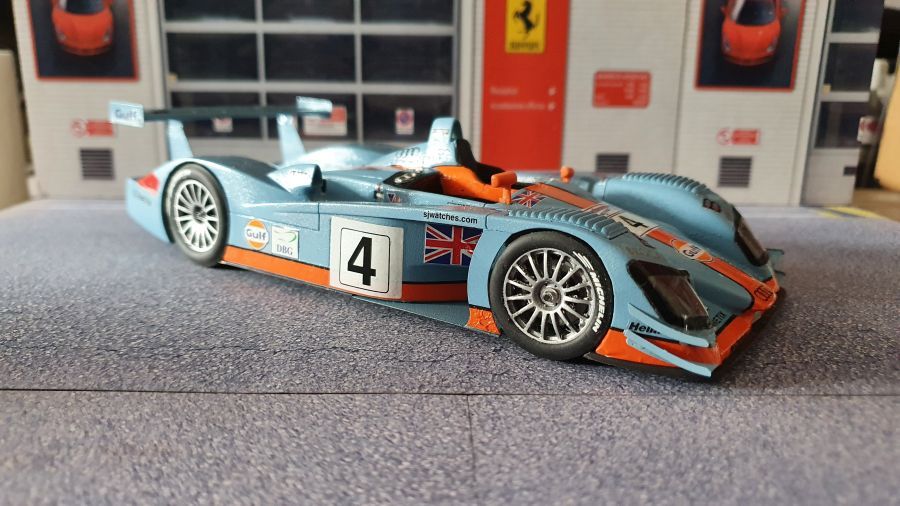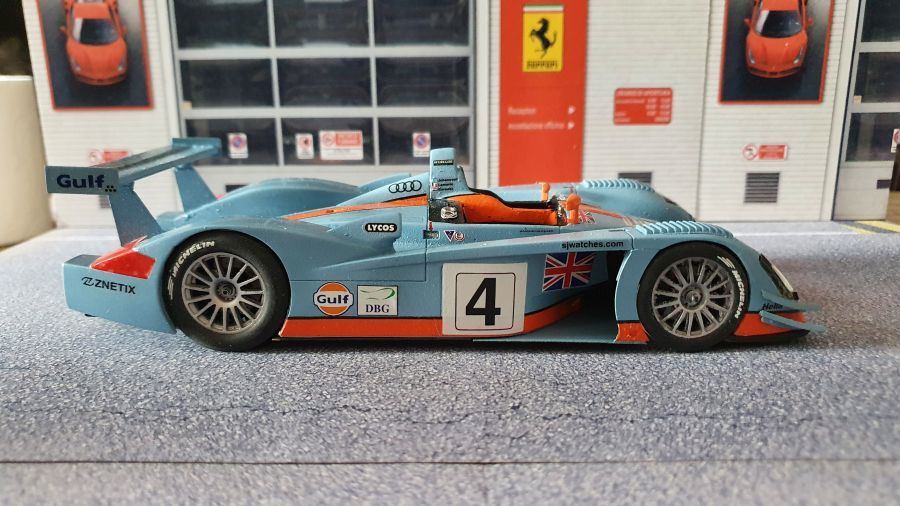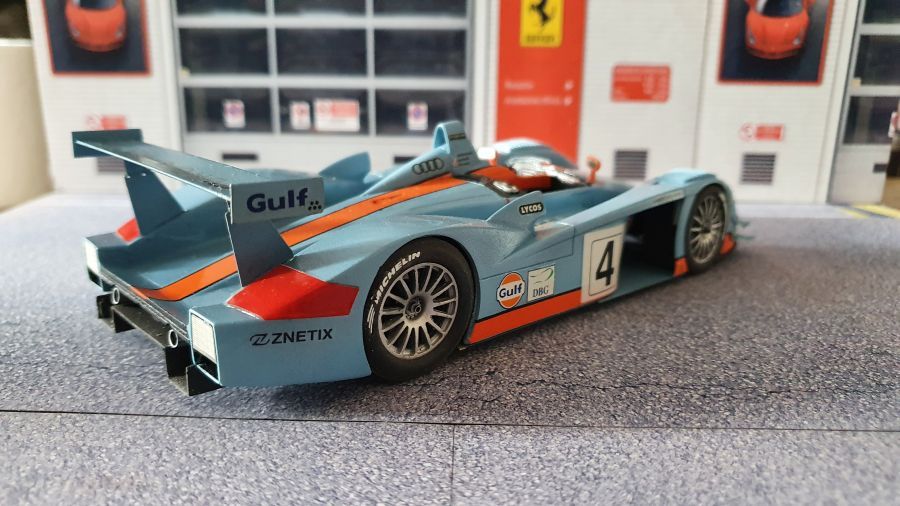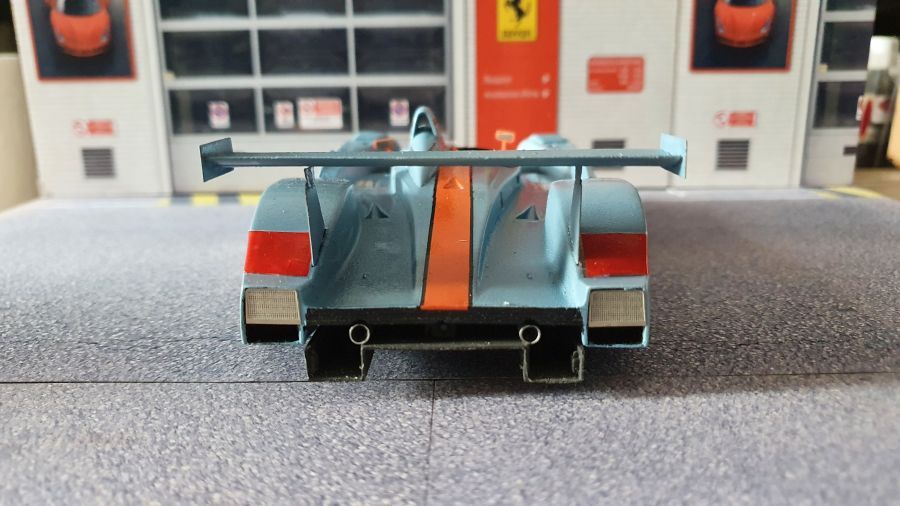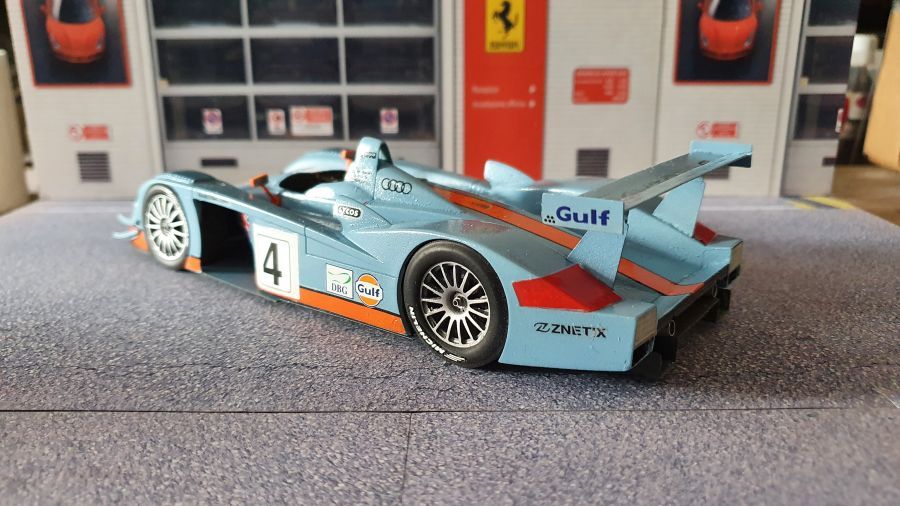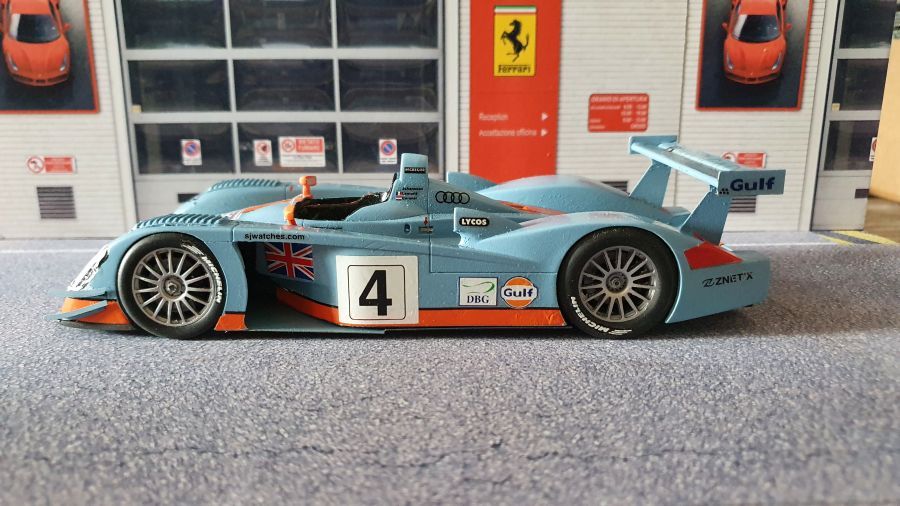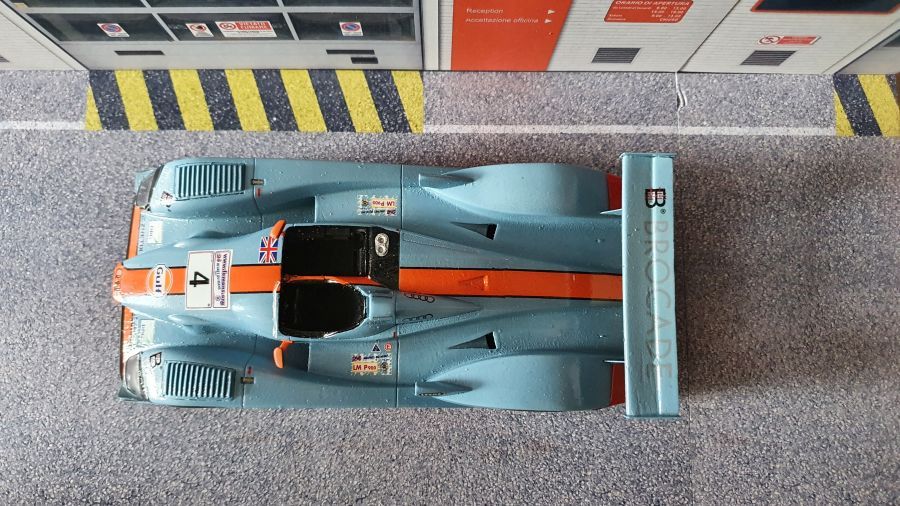 Niet veel geluk met deze bouw... Het spuiten ging helemaal fout door het natte weer. Eigenlijk is het daarna niet meer goed gekomen. Het is wat het is. De montage van de remschijven en de velgen behoeven veel aandacht.
Not much luck on this build... The airbrushing went totally wrong because of the moist weather. Actually it didn't go well ever since. It is what it is. Mounting the brakes and the rims need a lot of attention.