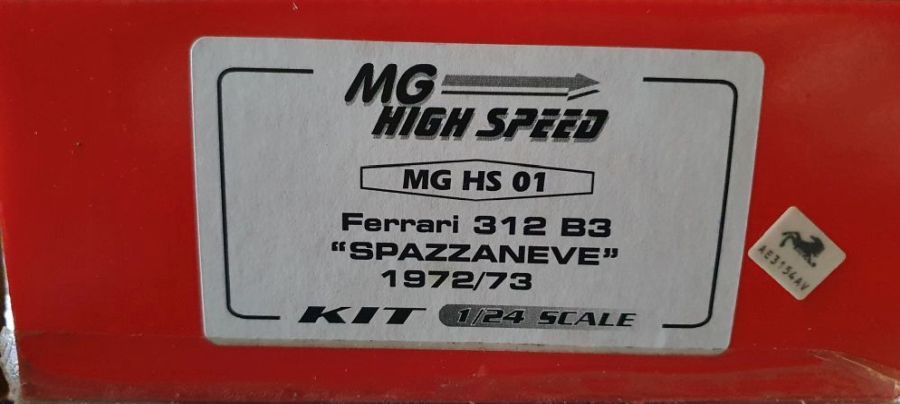 Ik had deze te koop, maar er was geen belangstelling. Dan ga ik hem zelf maken. Het liefst had ik de 1973 Ferrari 312 B3 Spazzaneve /Snowplough in schaal 1/20, maar deze is net leverbaar. Volgens mij ook nooit gedaan in die schaal. Misschien omdat de auto nooit heeft geraced? Ik bouw in ieder geval deze pers versie uit 1972.
I had this one for sale, but nobody responded. So i will do this one myself. I preferred to have the 1973 Ferrari 312 B3 Spazzaneve / Snowplough in scale 1/20, but it is nowhere to find. I think it was never done in that scale. Maybe because the car never raced? Anyway, i will build this press version from 1972.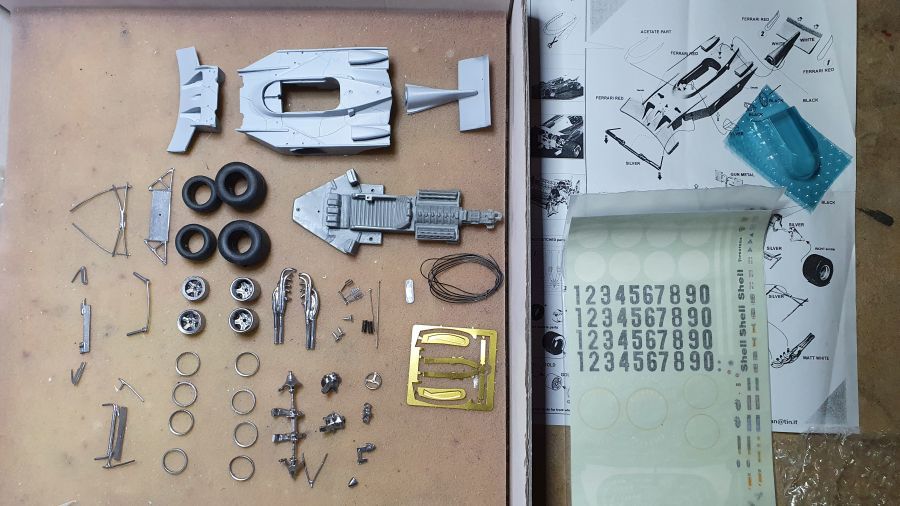 De decals zullen niet nodig zijn voor de pers versie. 
The decals will not be needed for this press version.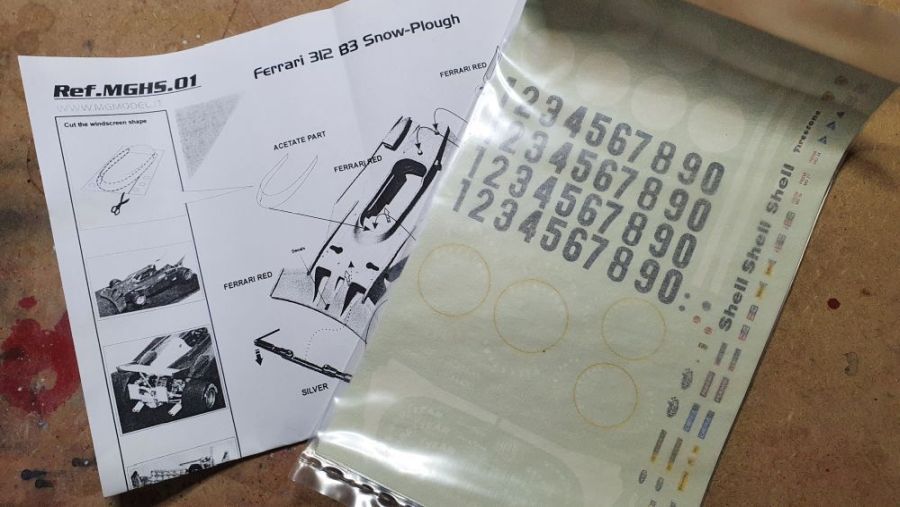 De body heeft schade. er zitten wat oppervlakkige scheuren in het resin. Daar moet wat aan gebeuren.
The body has damage. There are some tears in top of the resin the resin. It needs some work.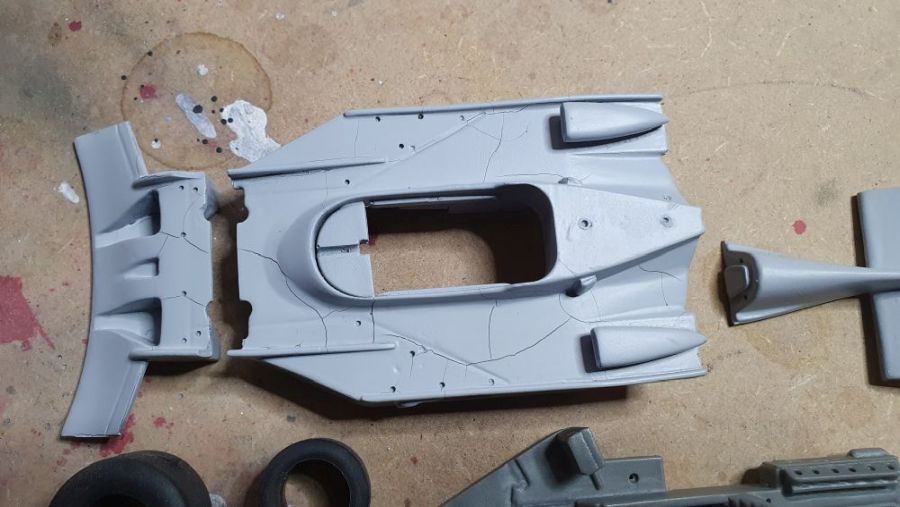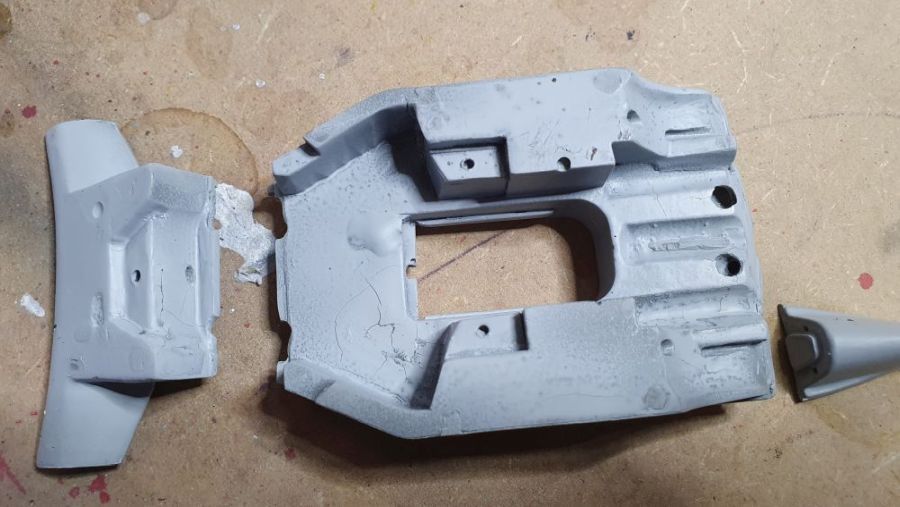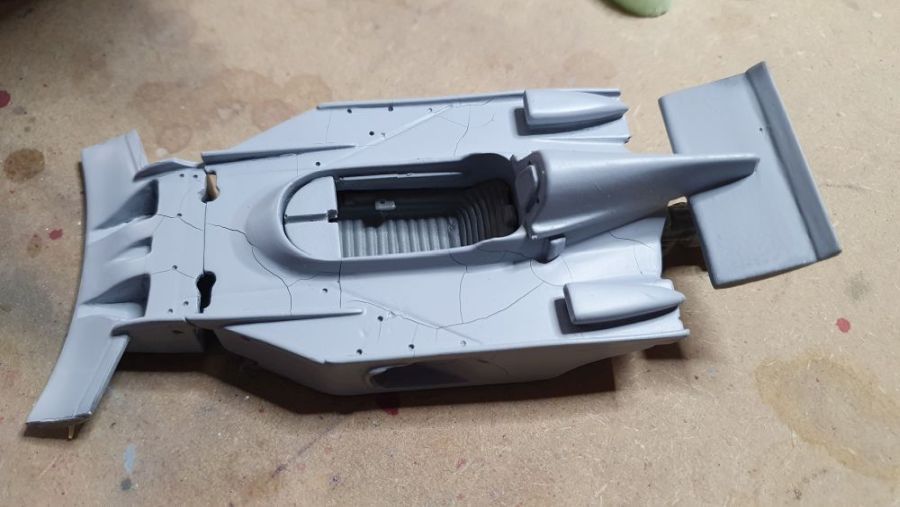 Beginnen met de reparaties.
Starting repairs.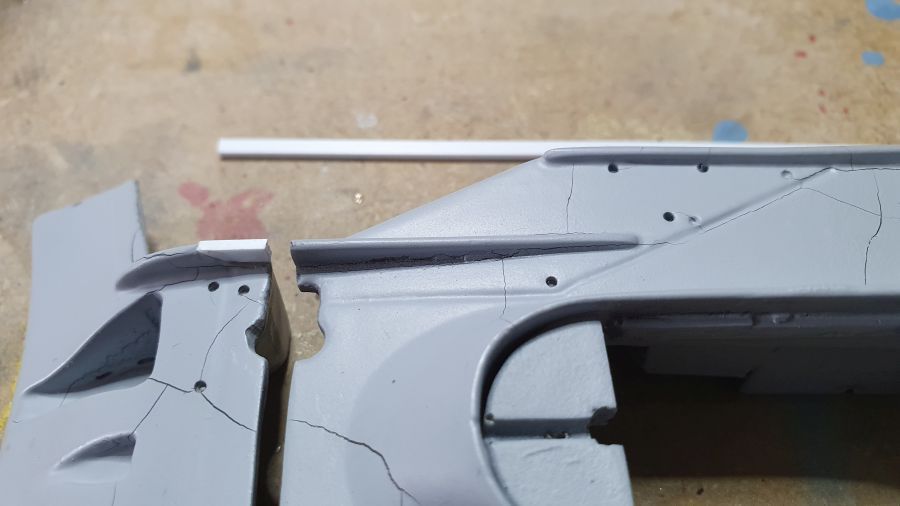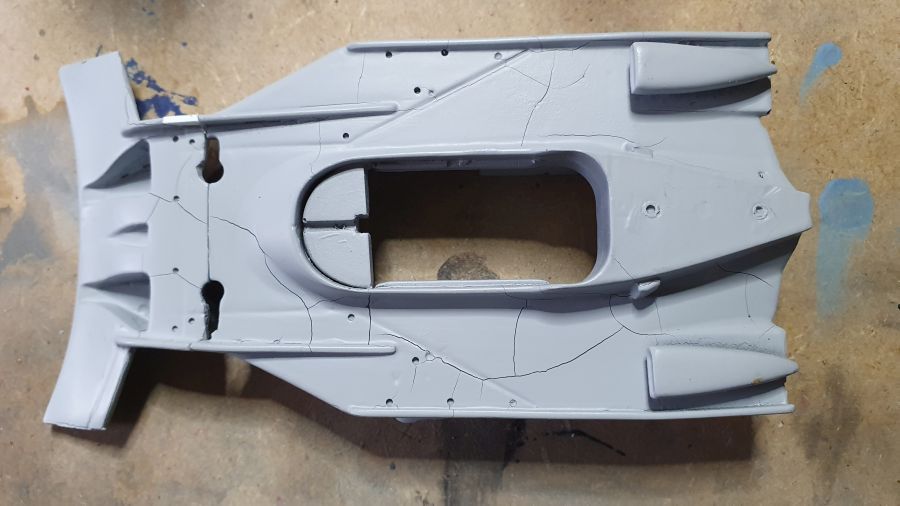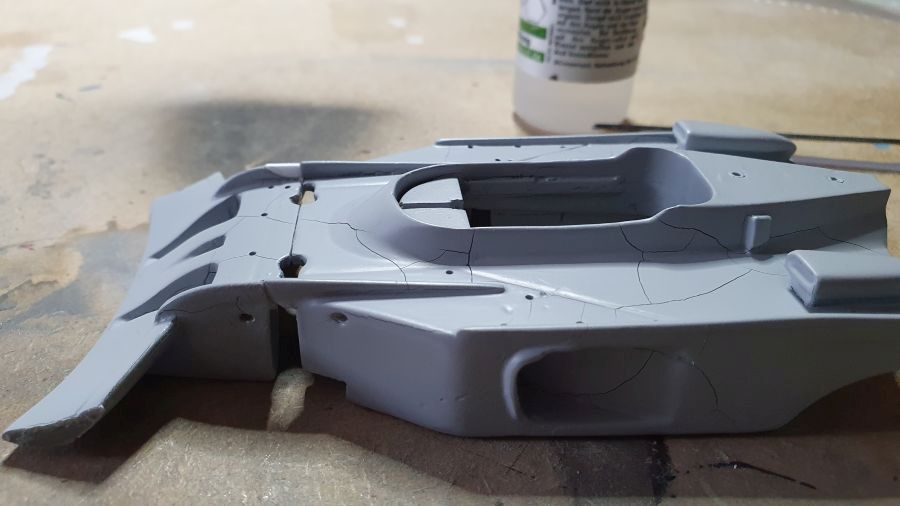 Hoe meer ik het bestudeer, hoe meer ik het gevoel krijg dat de barsten in een toplaag van plamuur of primer zit.
The more i look at it, the more i get a feeling the cracks are in a top layer of putty or primer.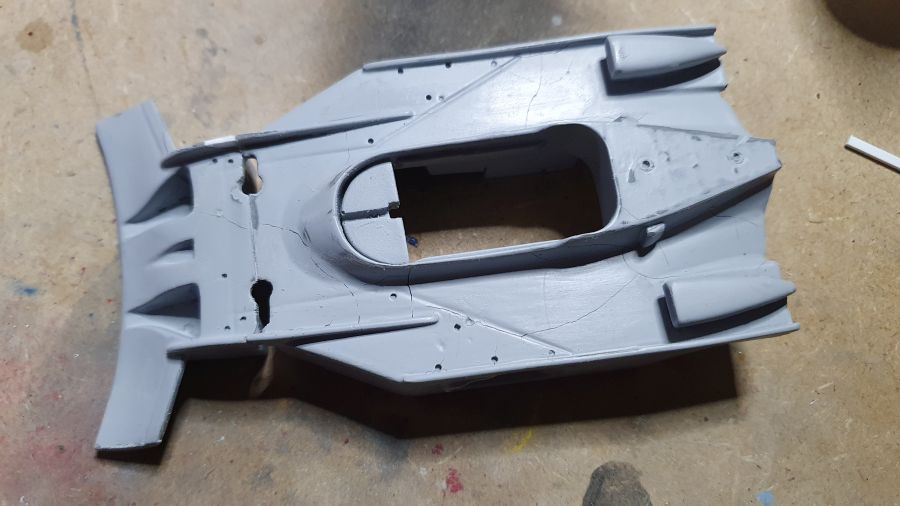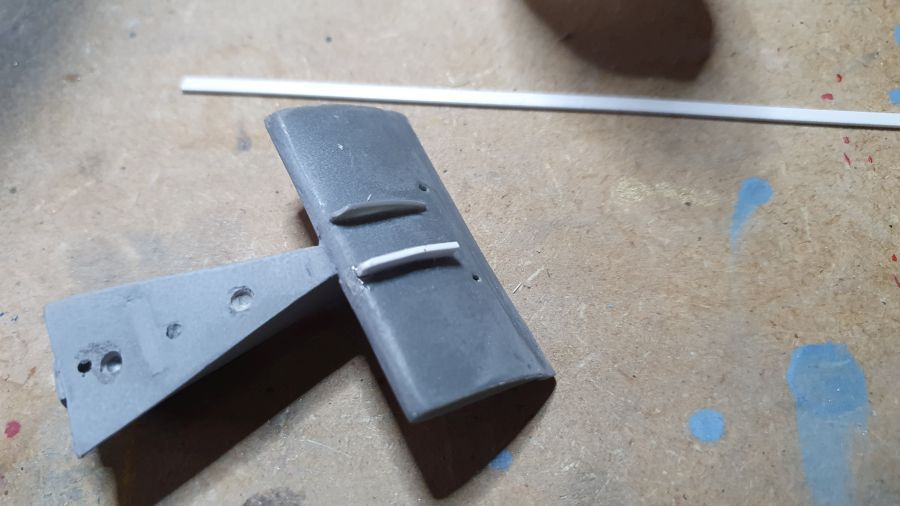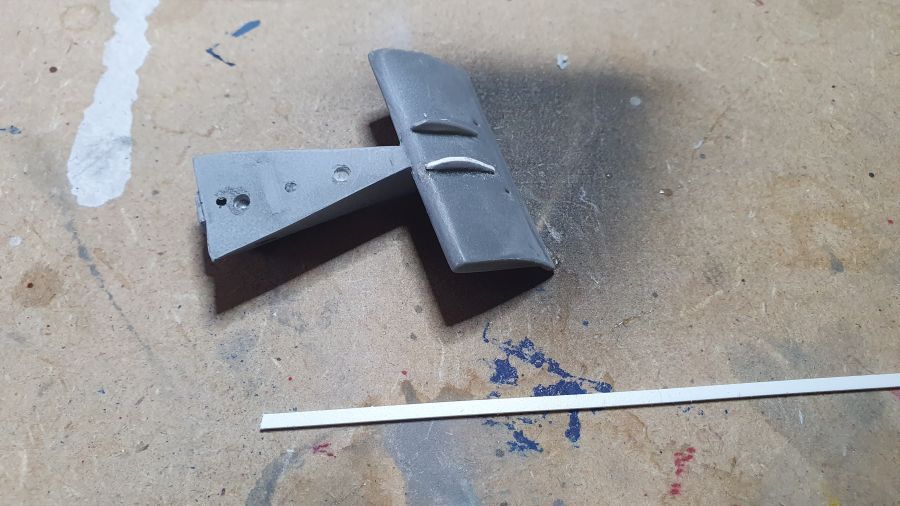 Twee gebroken onderdelen herstellen. CA-lijm werkt niet zo goed, dus dat wordt solderen.
Restoring two broken pieces. CA-glue doesn't work that well, so i will use solder.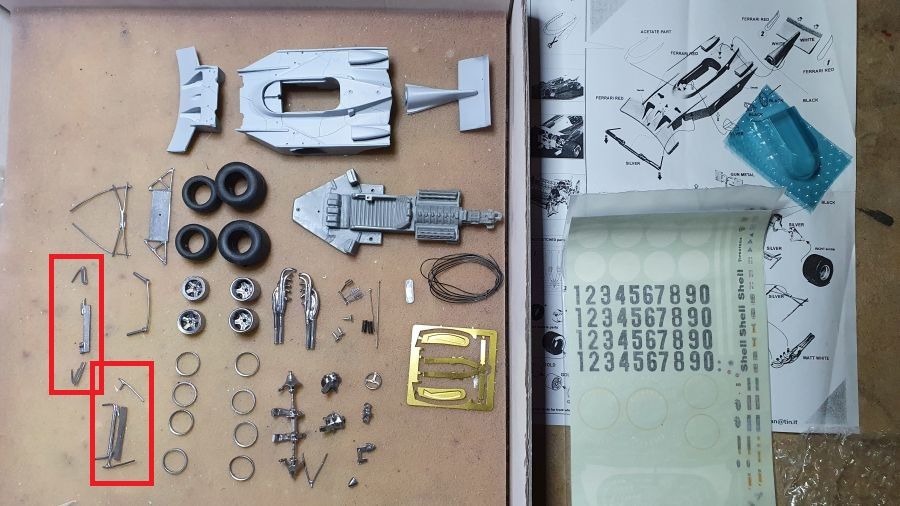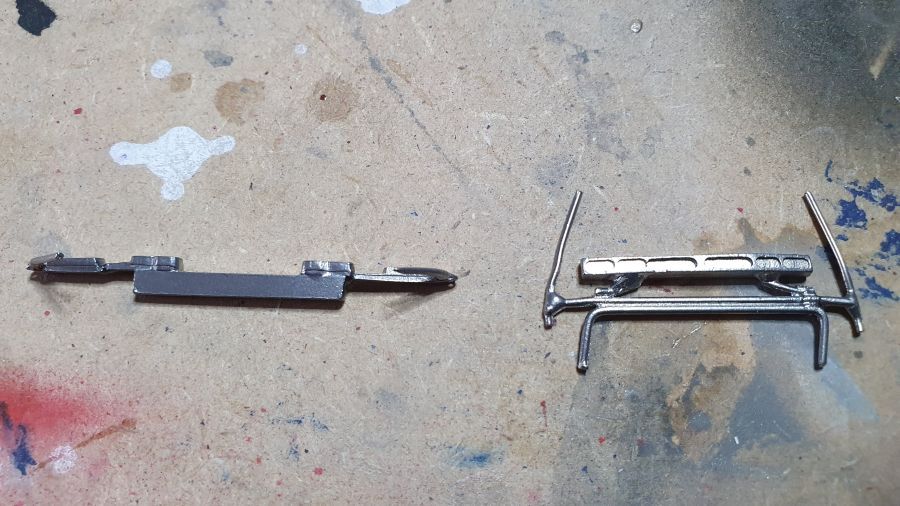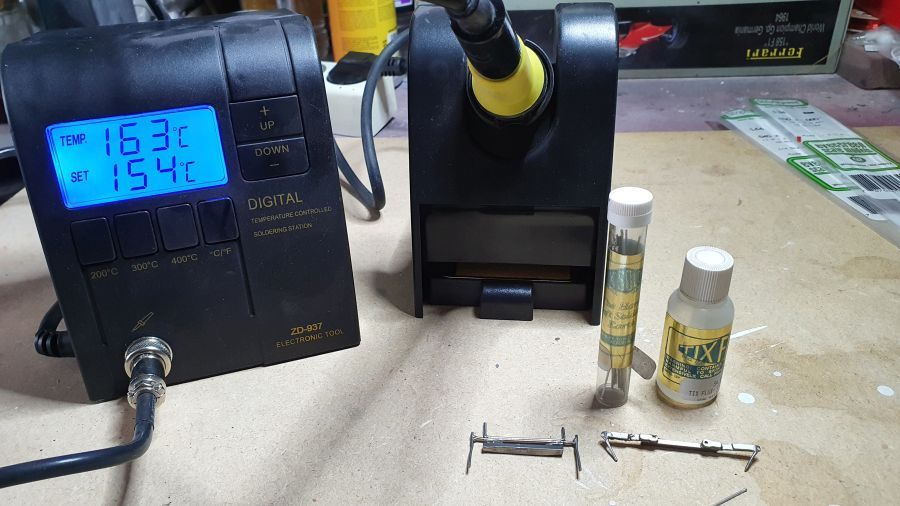 Primer erop..
Primer applied..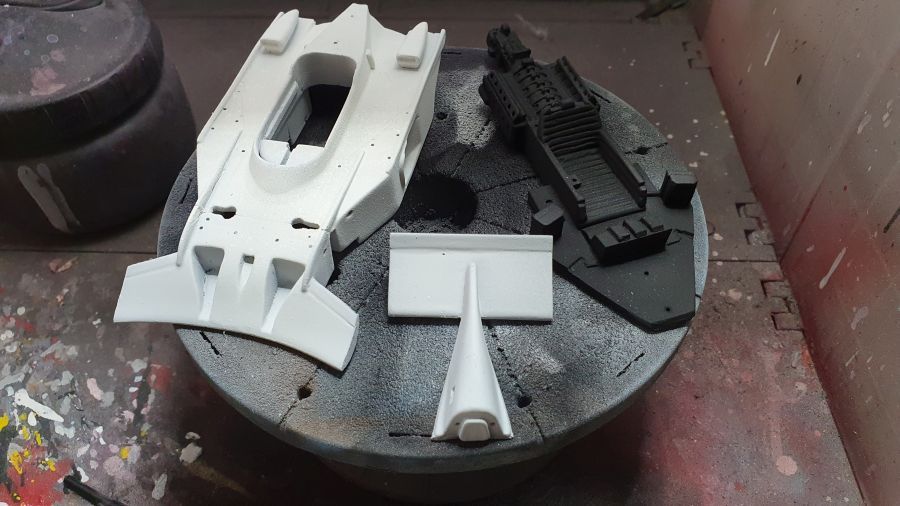 De vloer krijgt Zero Paints ZP-M1010 Titanium Silver, ZP-1007 Rosso Rubino, ZP-M1008 Pale Burnt Metal en ZP-1094 Gold.
The floor gets Zero Paints ZP-M1010 Titanium Silver, ZP-1007 Rosso Rubino, ZP-M1008 Pale Burnt Metal en ZP-1094 Gold.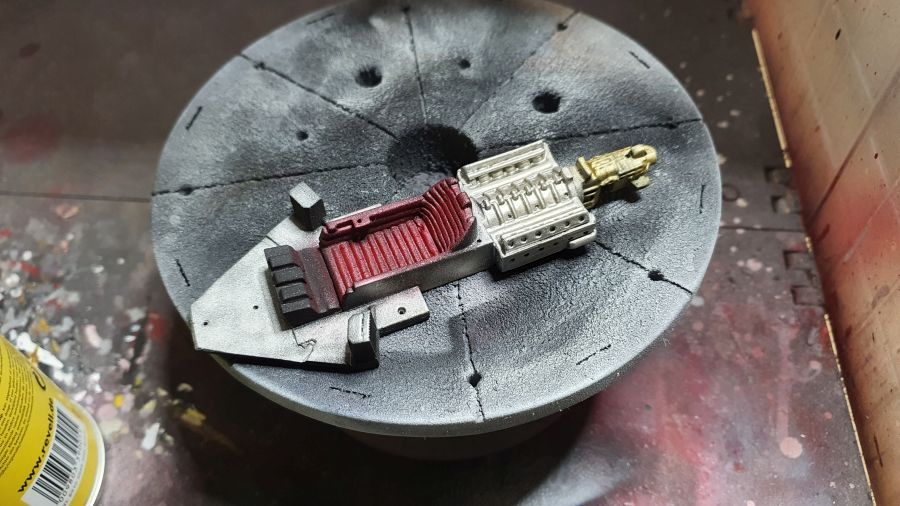 Verf en glanslak..
Paint and gloss coat..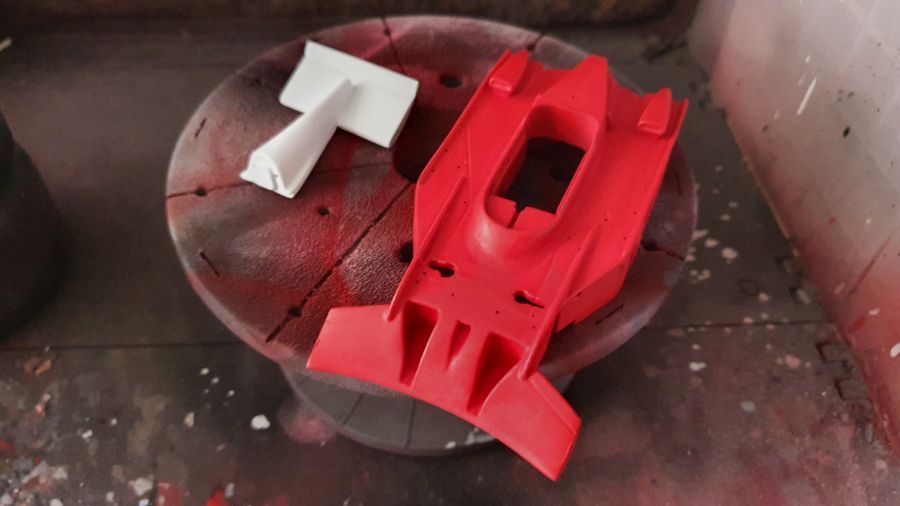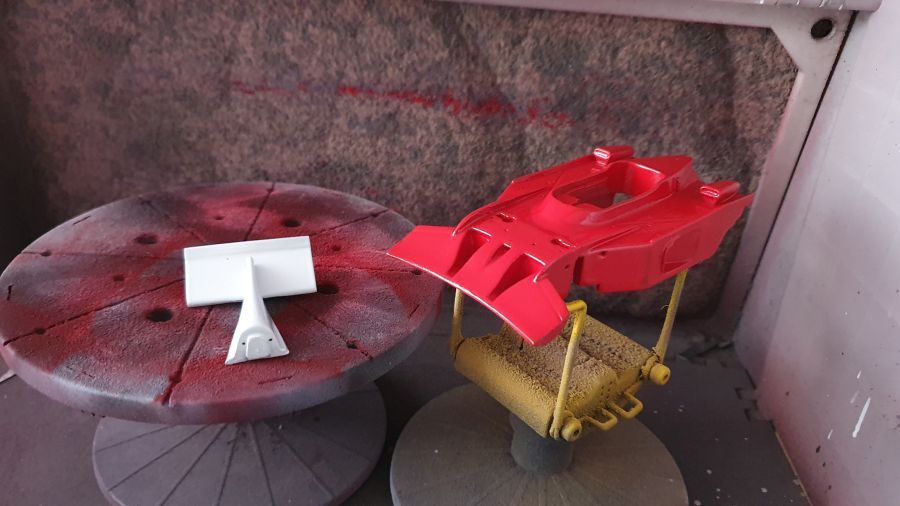 Terug naar de vloer...
Back to the floor...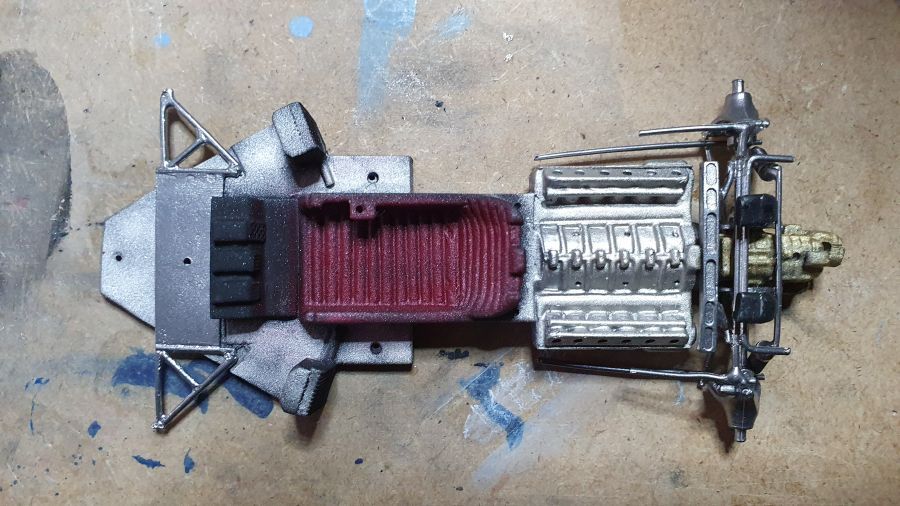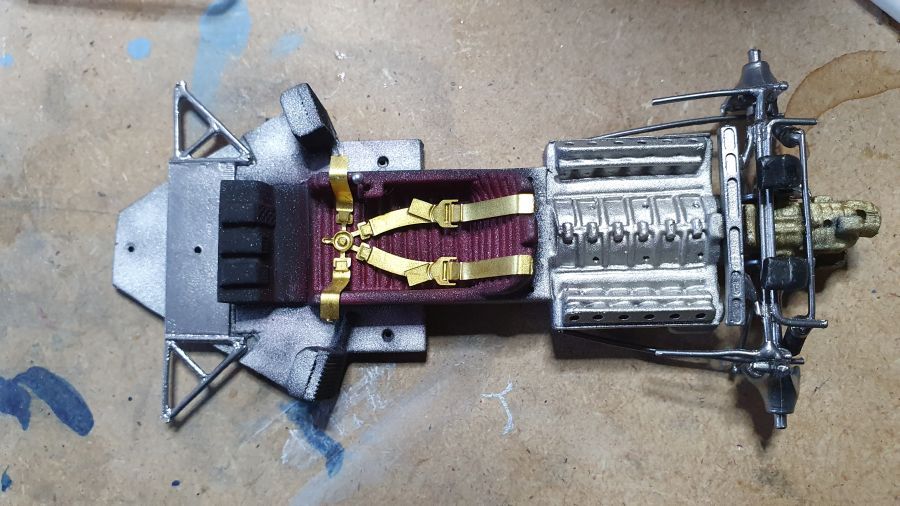 En de velgen..
And the rims..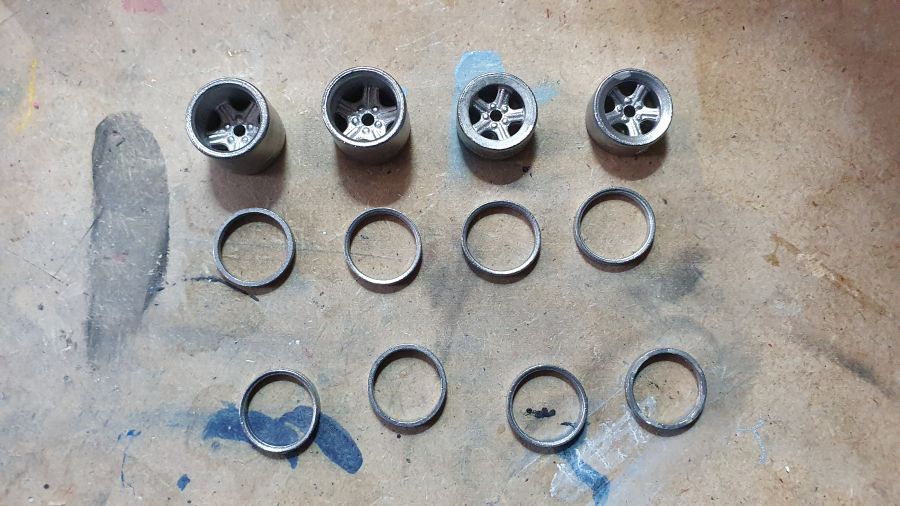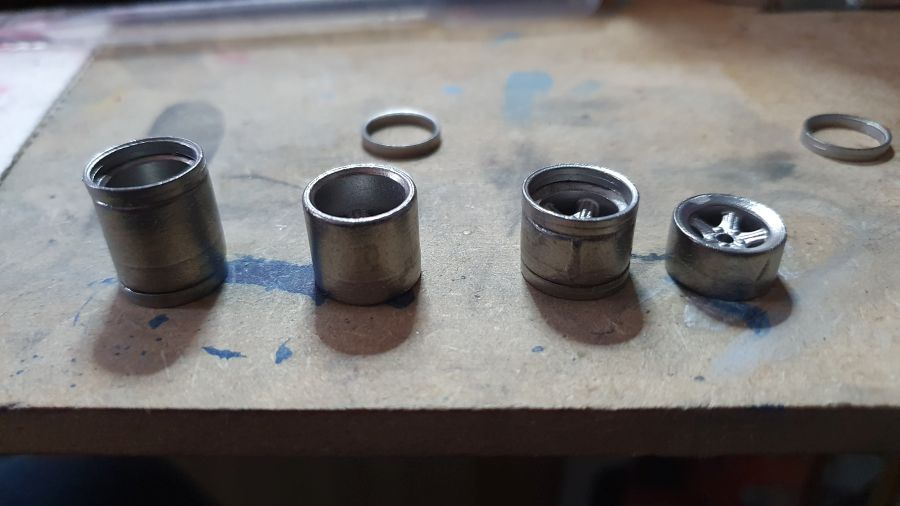 Het huwelijk...
The marriage...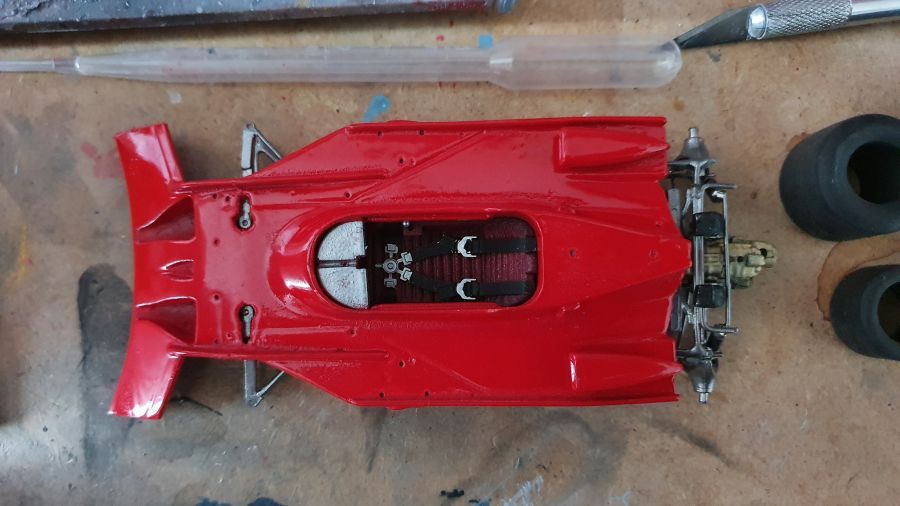 In verband met het missende onderdeel, moet ik zelf iets bedenken om een cooler te maken. Strips en etched uit de rommelkist.
Because of a missing part i need to think how to make a cooler myself. Strip and etched from the scrap box.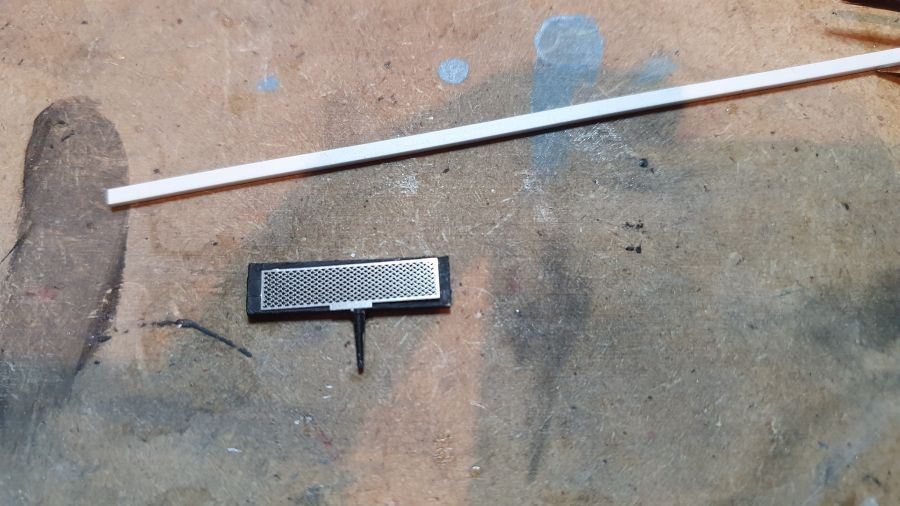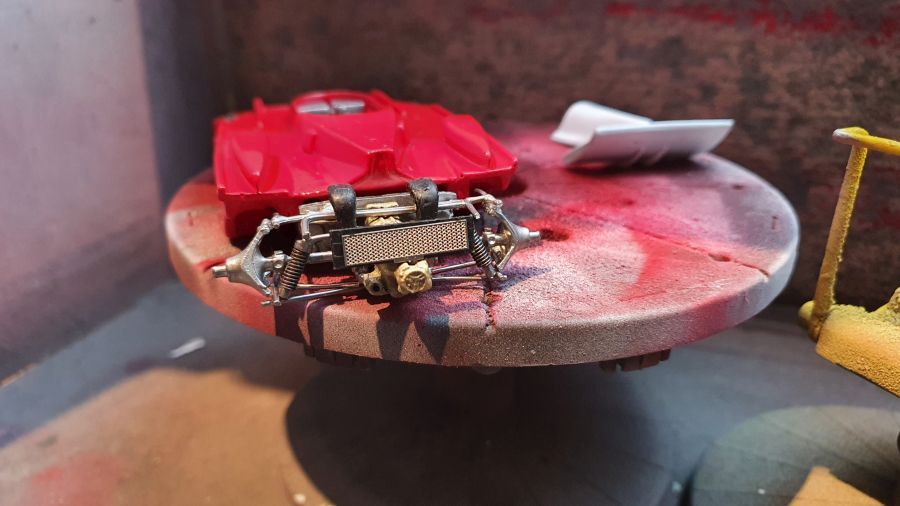 Weer terug naar de velgen... spuiten en banden erop.
Back to the rims... painting and tires on it.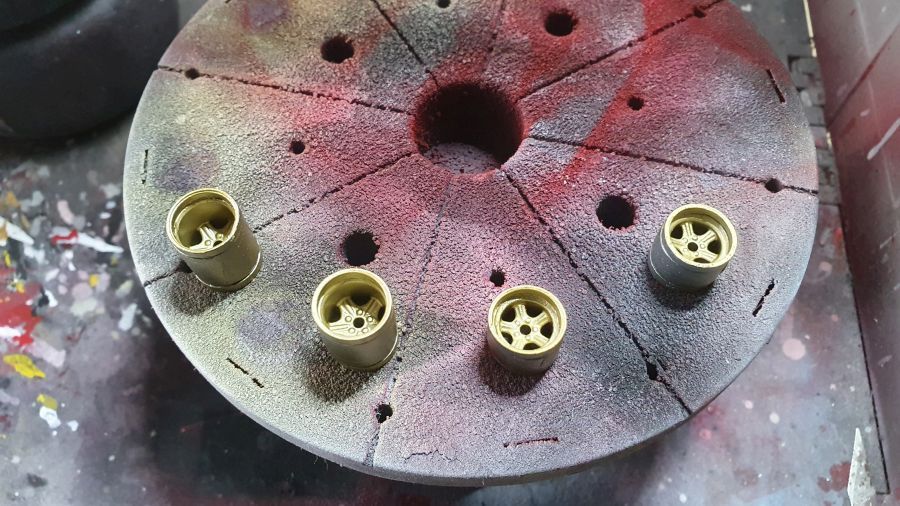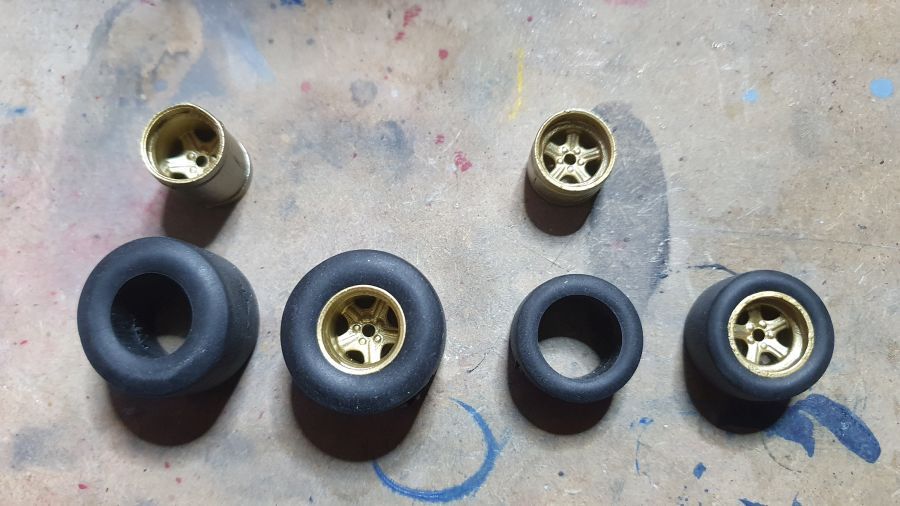 Op zijn 'voeten'... 
On it's 'feet'...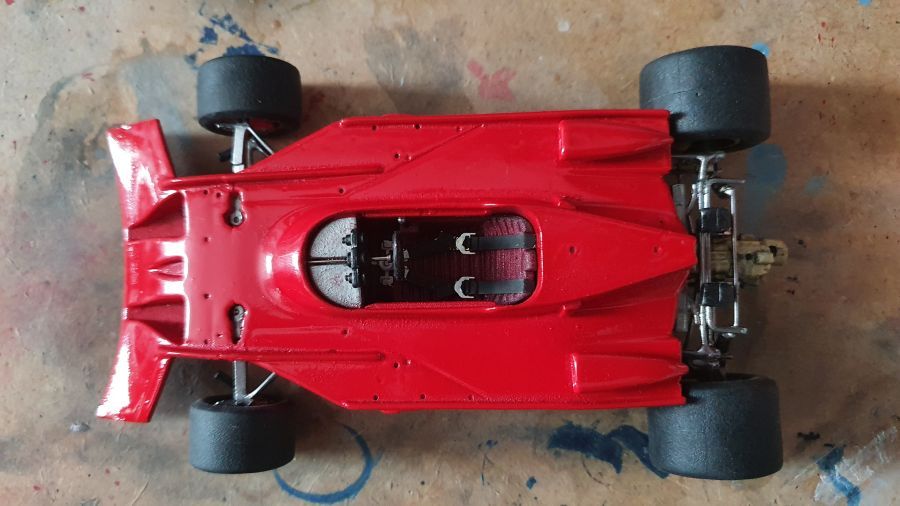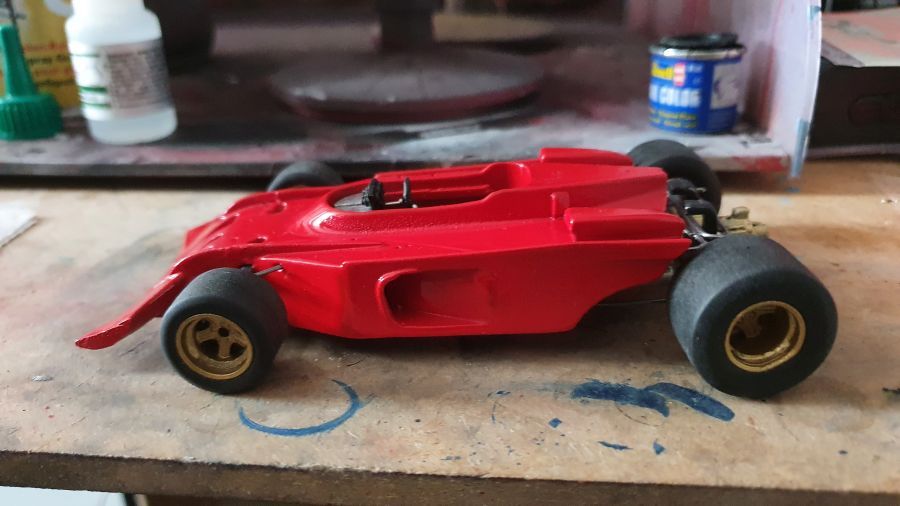 Wat werk aan de achterkant...
Some work to the rear...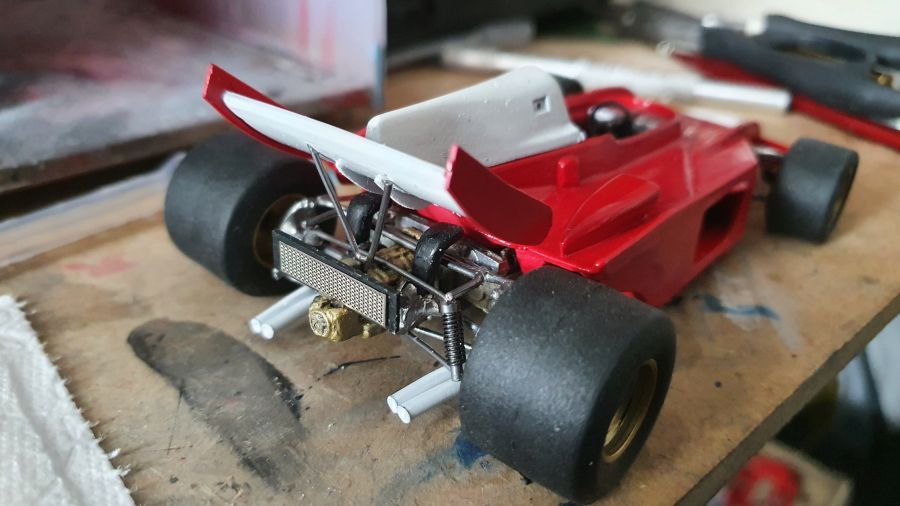 Moeilijk karwei aan de spiegels, daarna het ruitje.
Tough work to the mirrors, then the wind screen.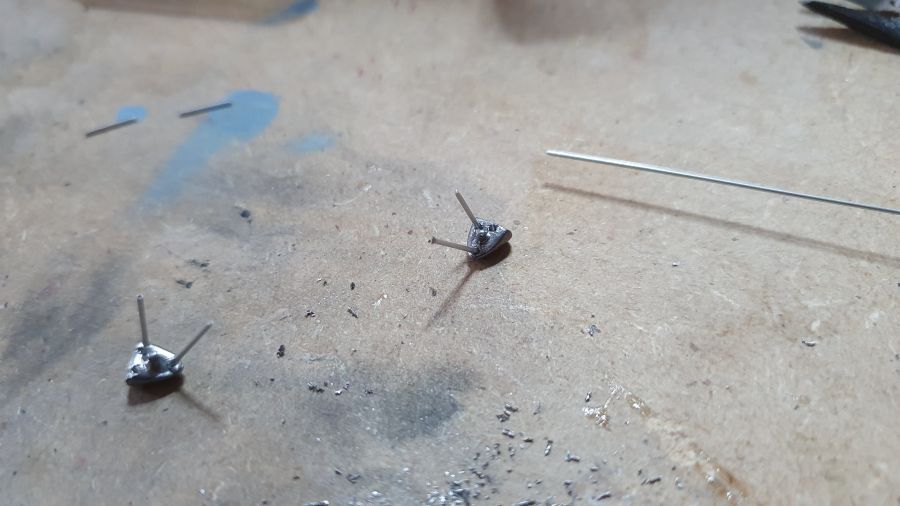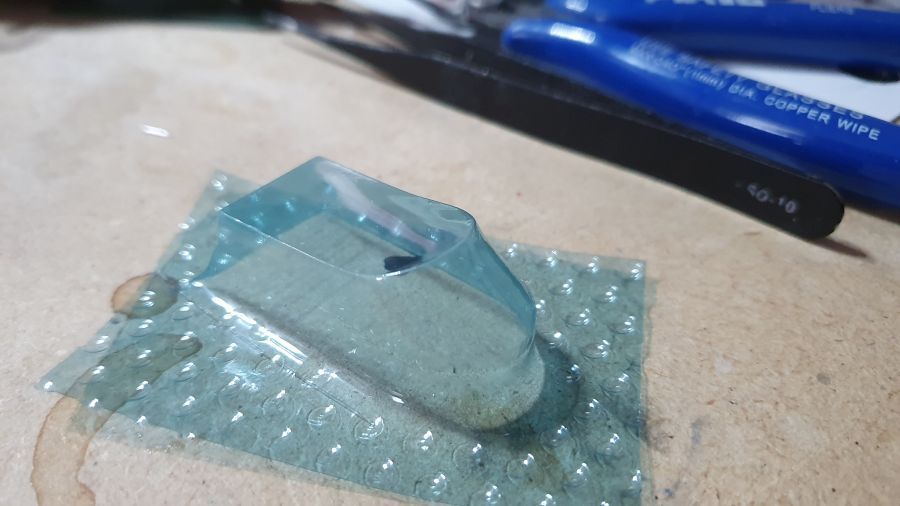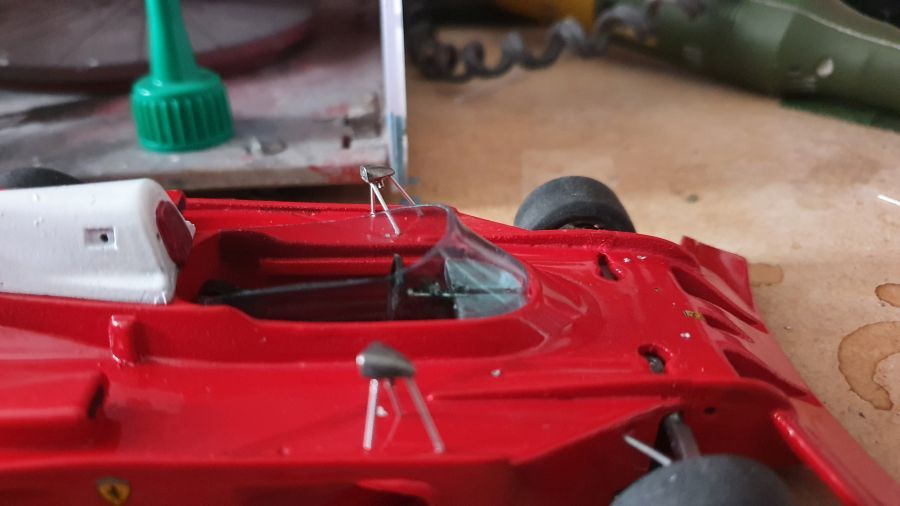 Klaar... en nu maar hopen dat ie ooit in schaal 1/20 verschijnt.
Done... and now let's hope it will come by in scale 1/20.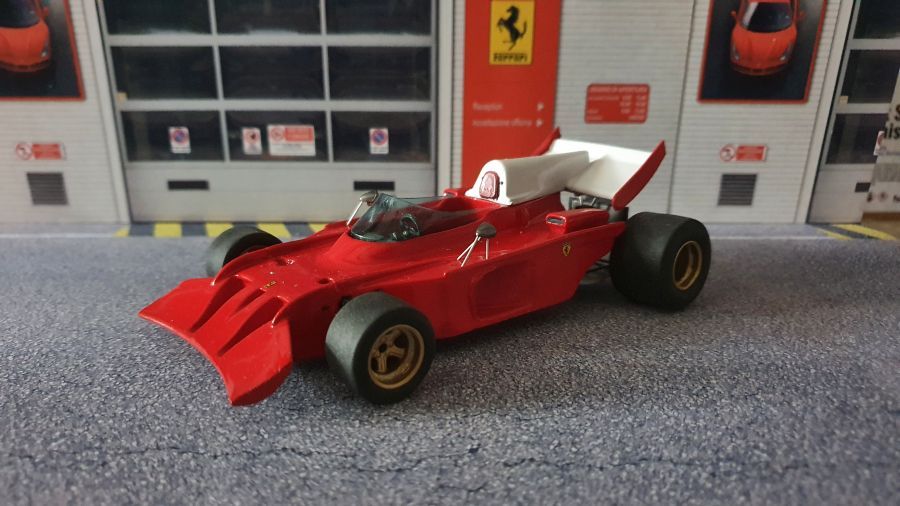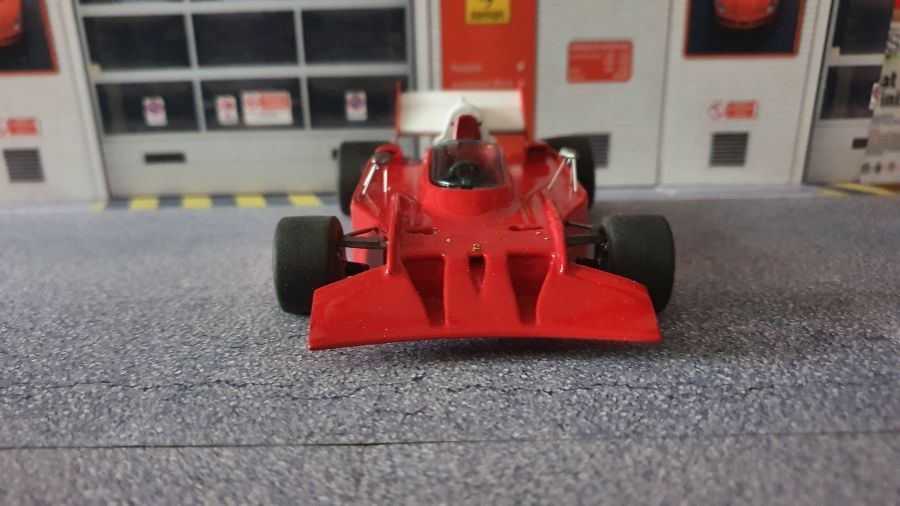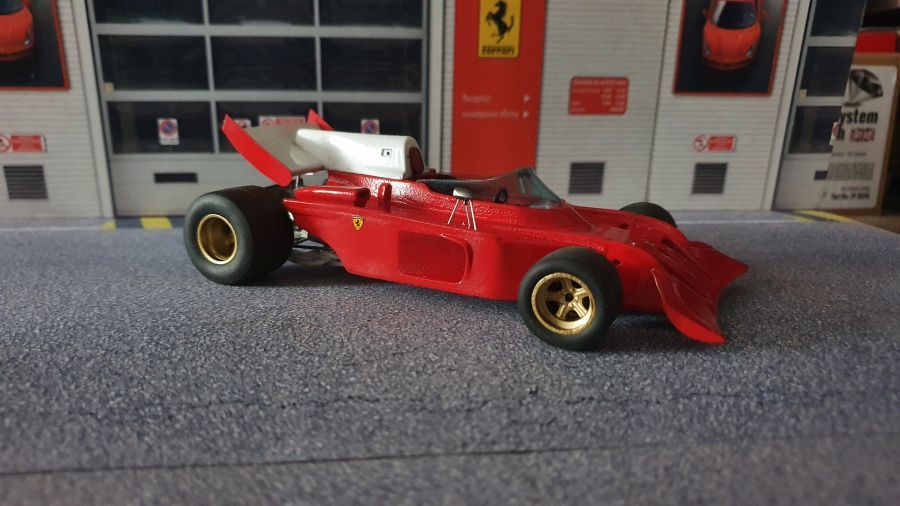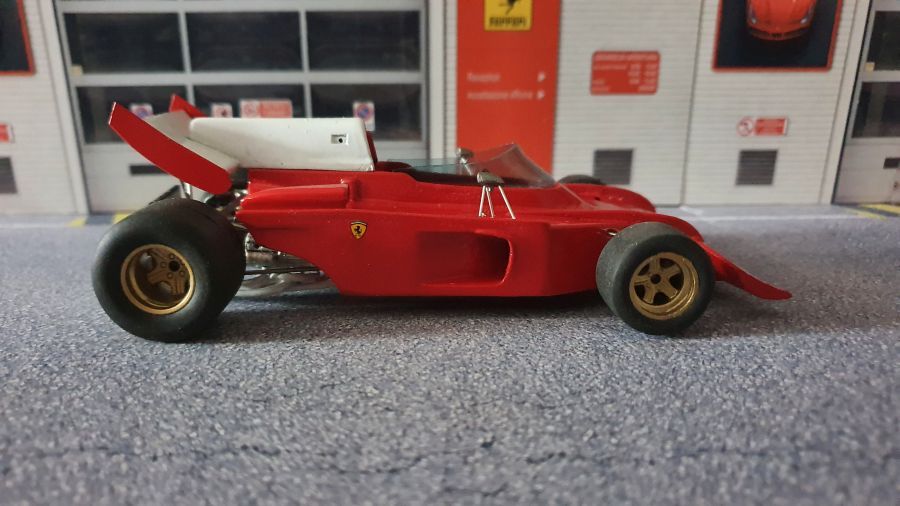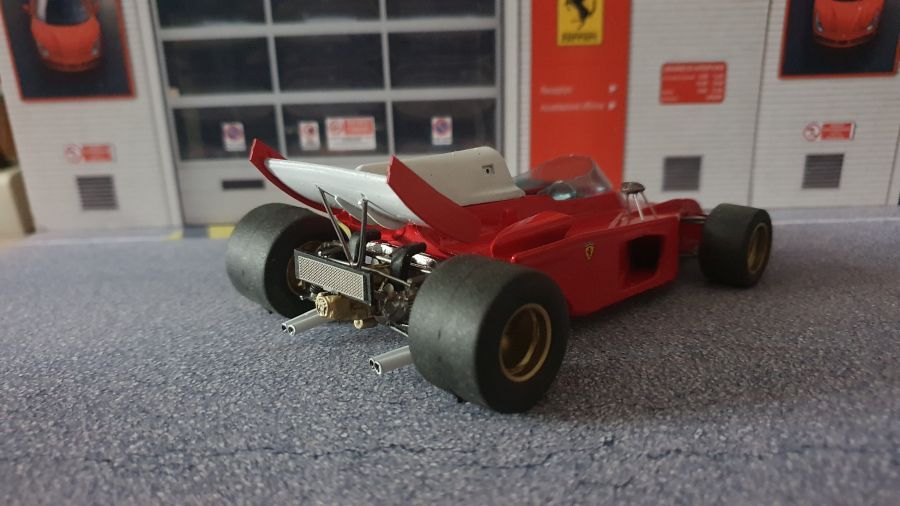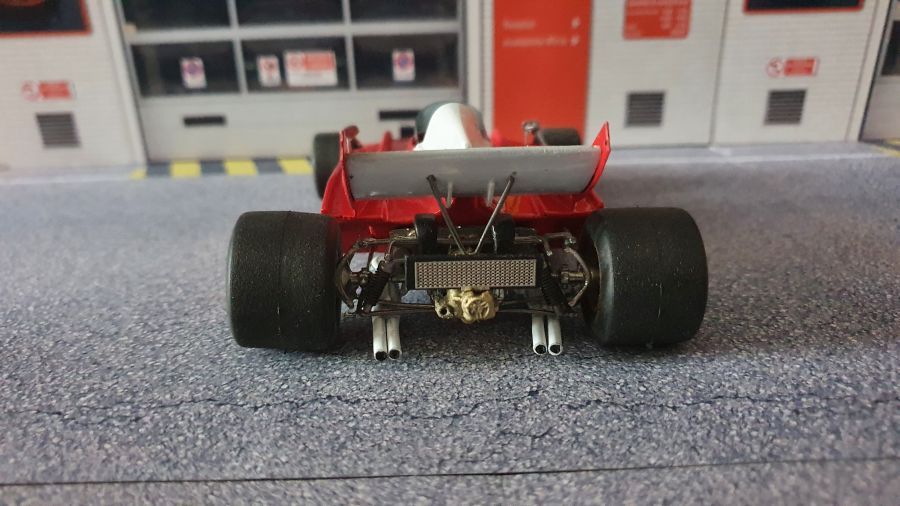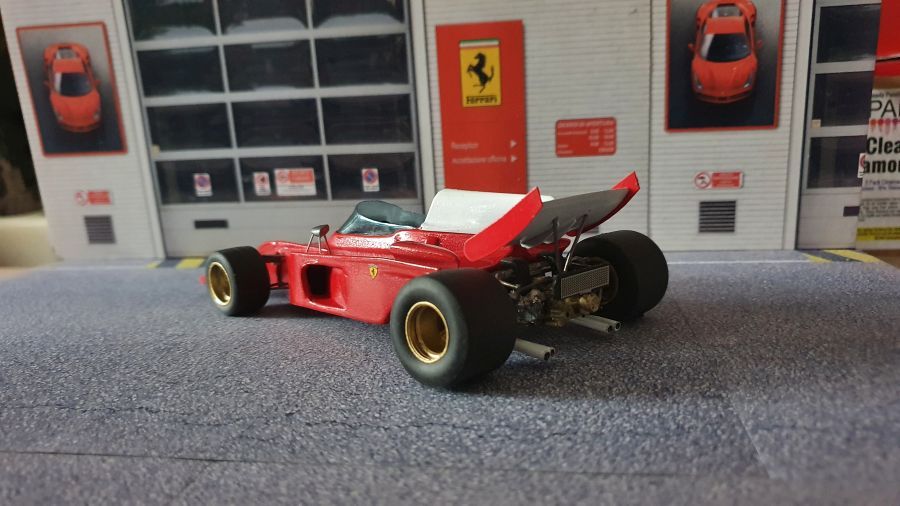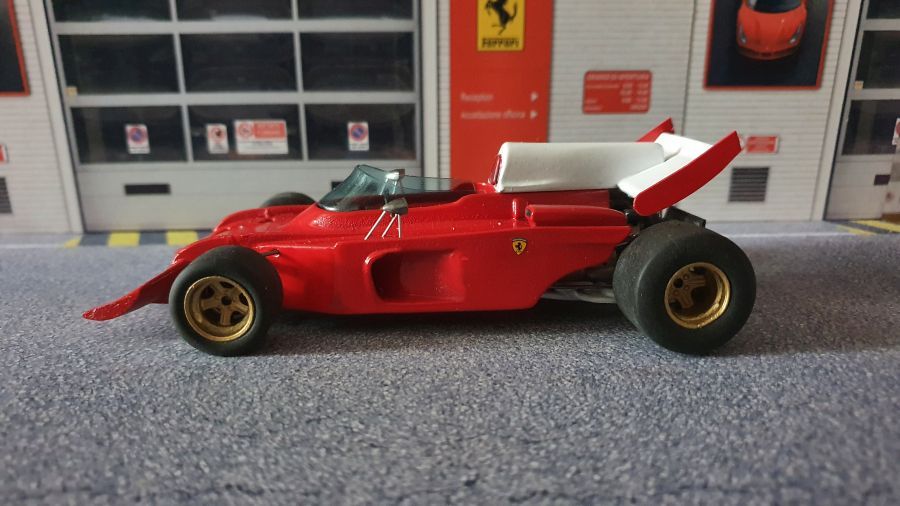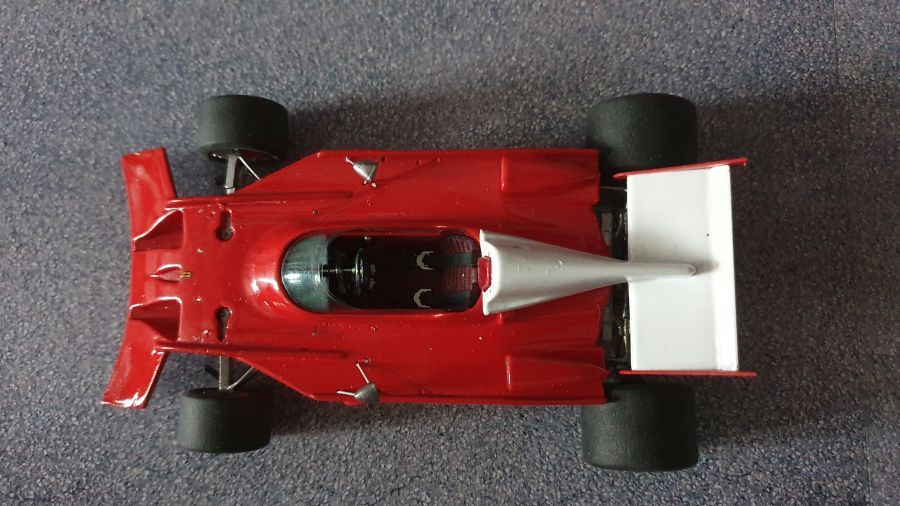 Op zich niet veel te melden over deze kit. Het is niet de beste, maar ik doe het er eerst mee. Ik kan hem echter niet adviseren. Waarom al die decals erbij zitten, is me eigenlijk een raadsel. De auto heeft immers nooit aan een race meegedaan...
Not much to say about this kit. It's not the best, but it will do for now. However i cannot advise you to get it. I don't know why there are all these decals, because the car never raced...