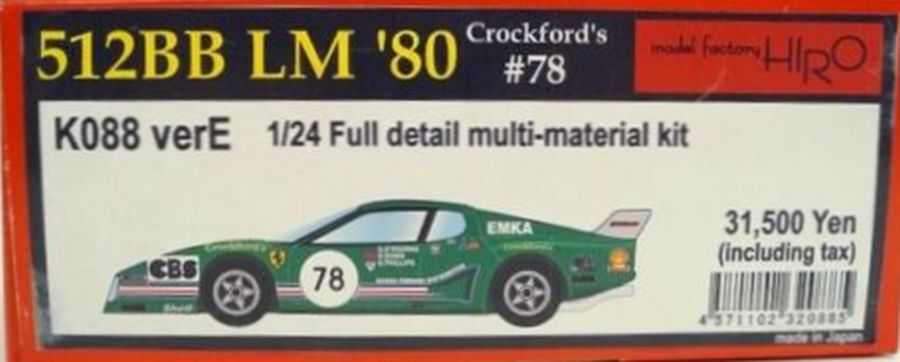 De Ferrari 512BB LM is een van mijn favoriete auto's. Ik heb een aantal verschillende versies. Andere zij-inlaten en velgen maken de grote verschillen. Ik ga nu de 1980 Ferrari 512BB LM Team Crockford bouwen zoals deze werd gereden door Steve O'Rourke / Richard Down / Simon Phillips. Dit is zoals de auto tijdens de 24 uur van Le Mans van start ging. Tijdens de race werd de auto zwaar beschadigd en kreeg het team Crockford onderdelen van Team Bellancauto om verder te kunnen rijden. Die versie bouw ik later. Dit is de kit van Modelfactory Hiro (MFH) kit nr. K088.
The Ferrari 512BB LM is one of my favorite cars. I have these in several versions. Different side intakes and rims are the biggest differences. I will now build the Ferrari 512BB LM Team Crockford as driven by Steve O'Rourke / Richard Down / Simon Phillips. This is the car as it started the 24 Hrs of Le Mans. During the race the car got heavily damaged and Team Crockford received spare parts from Team Bellancauto to be able to go on. That version will be built later. This is a kit from Modelfactory Hiro (MFH) kit no. K088.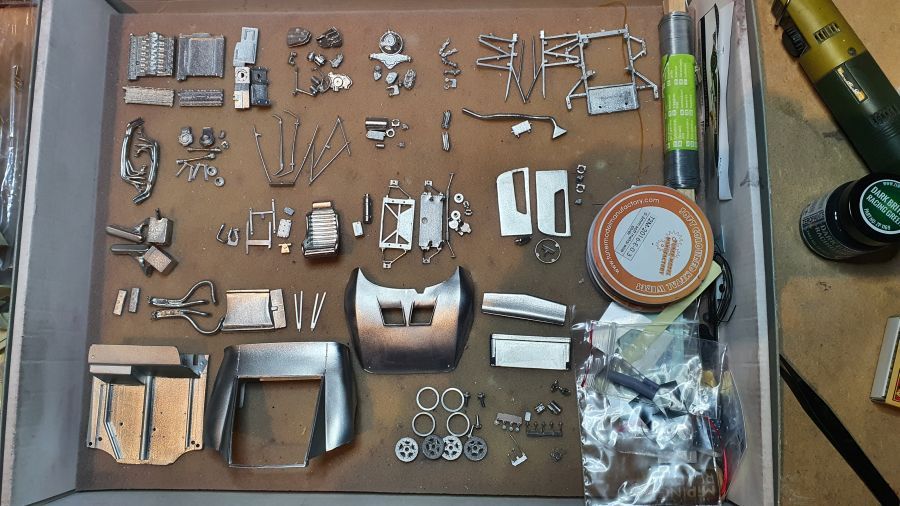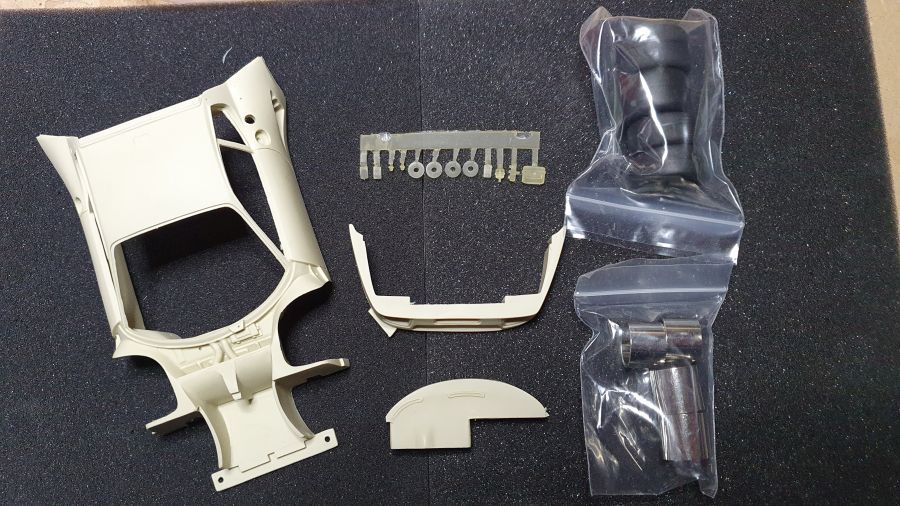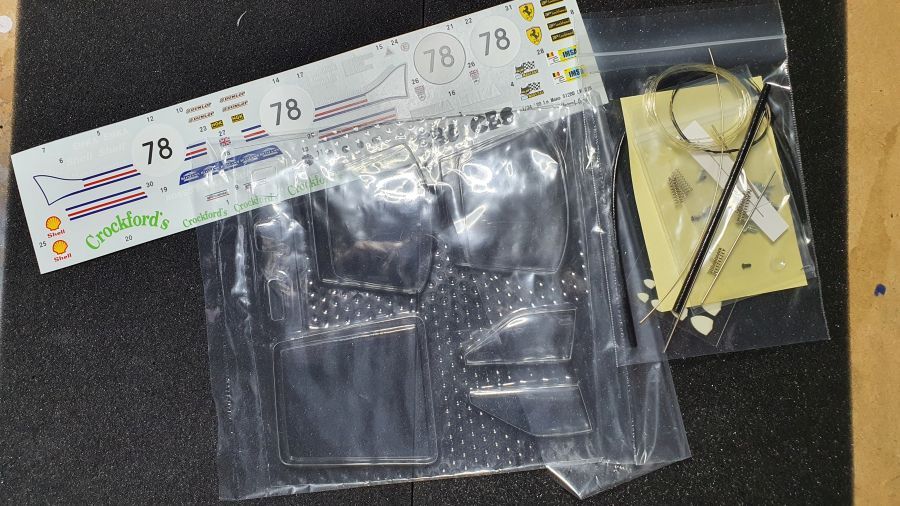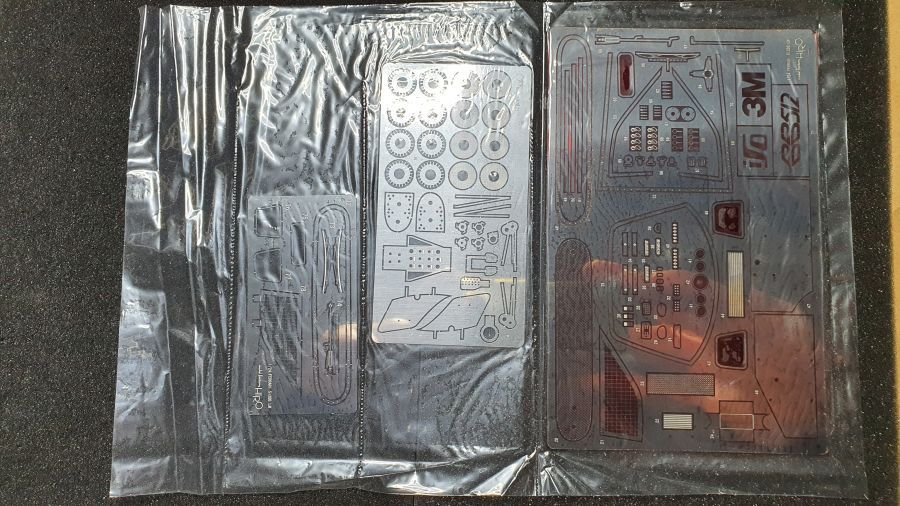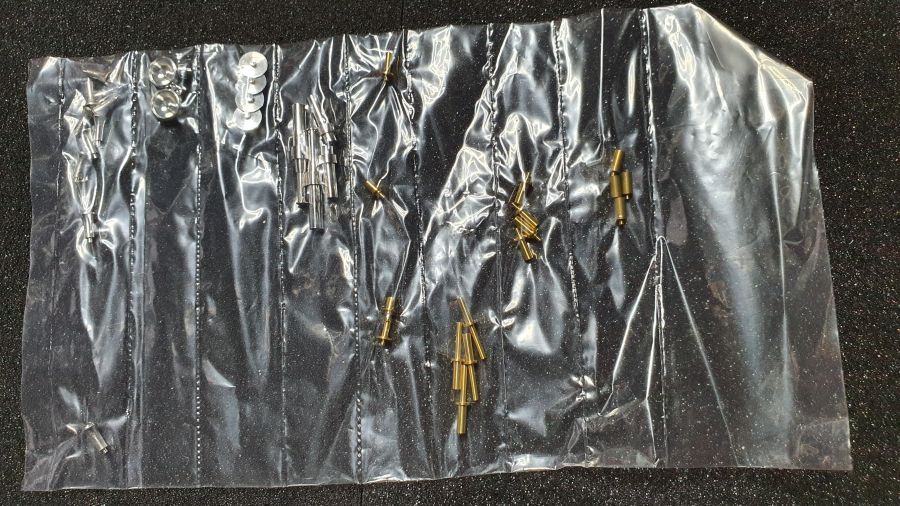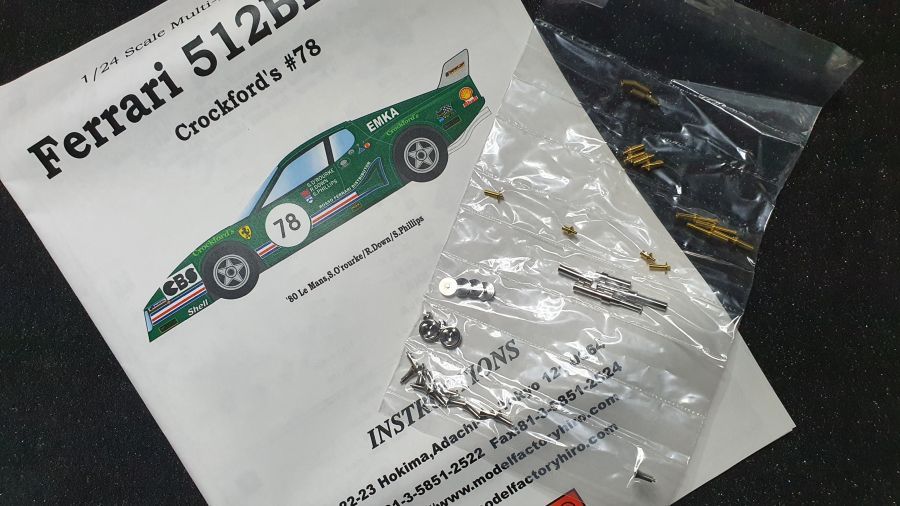 Beginnen bij de motor.
Starting with the engine.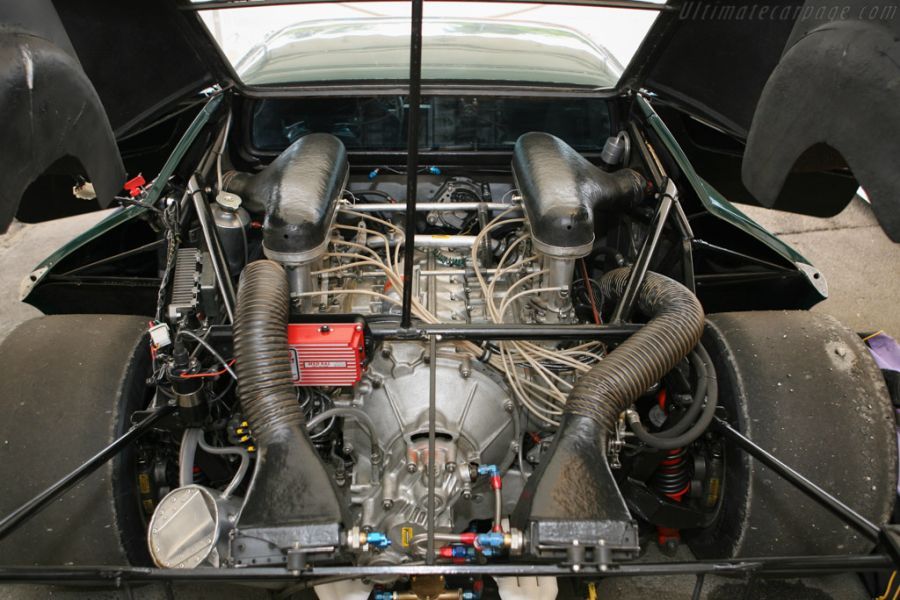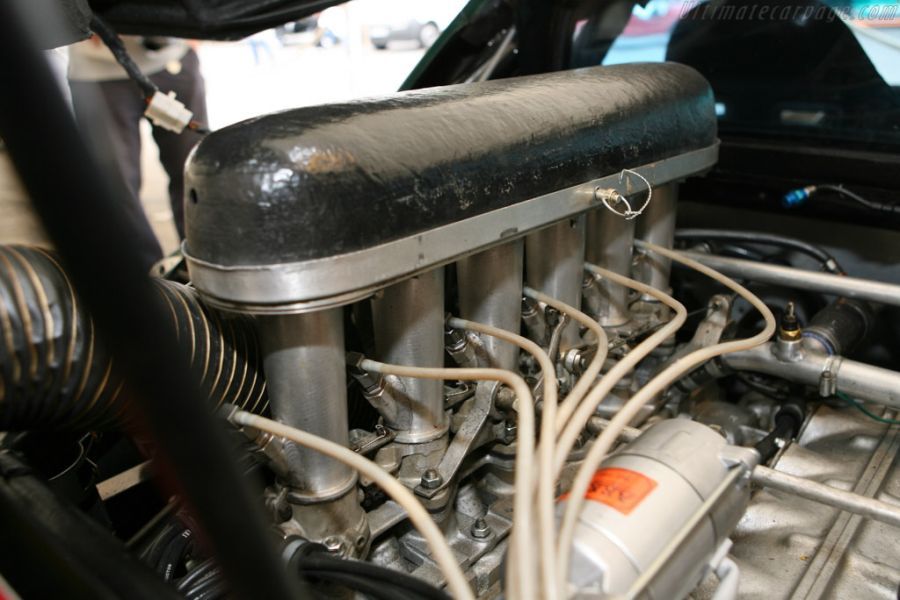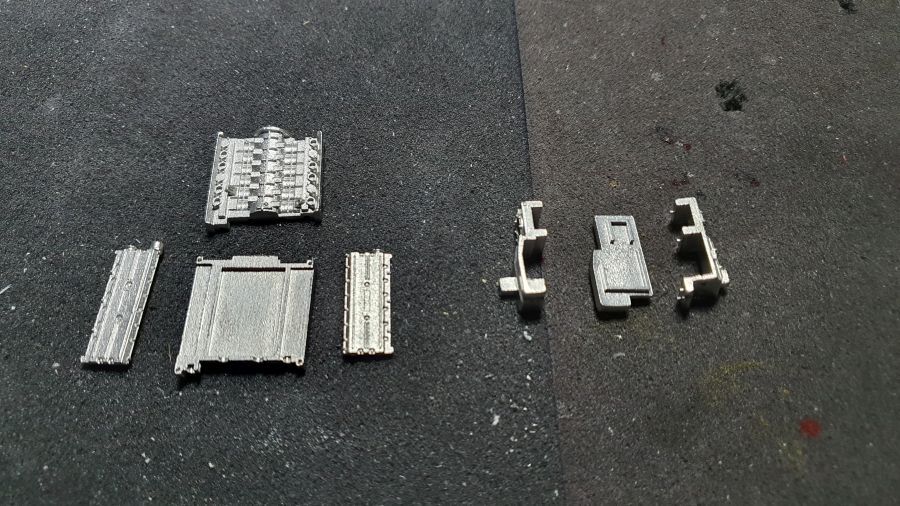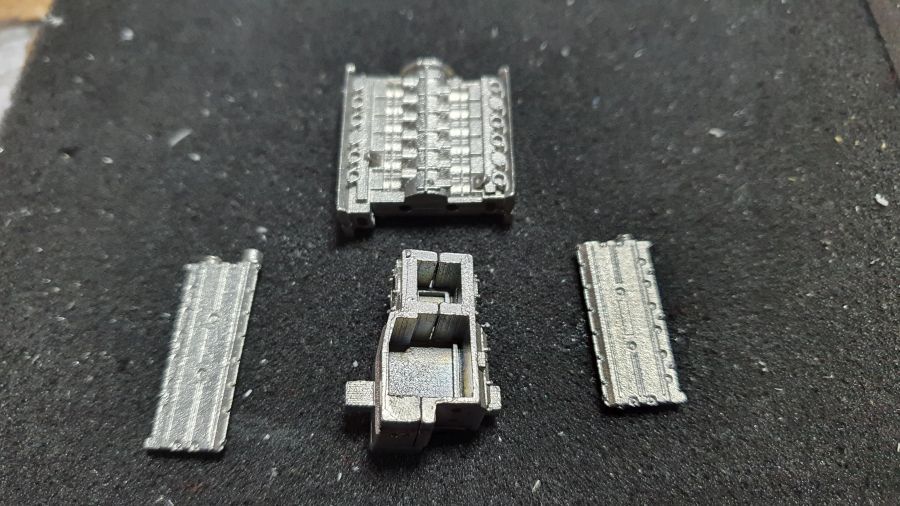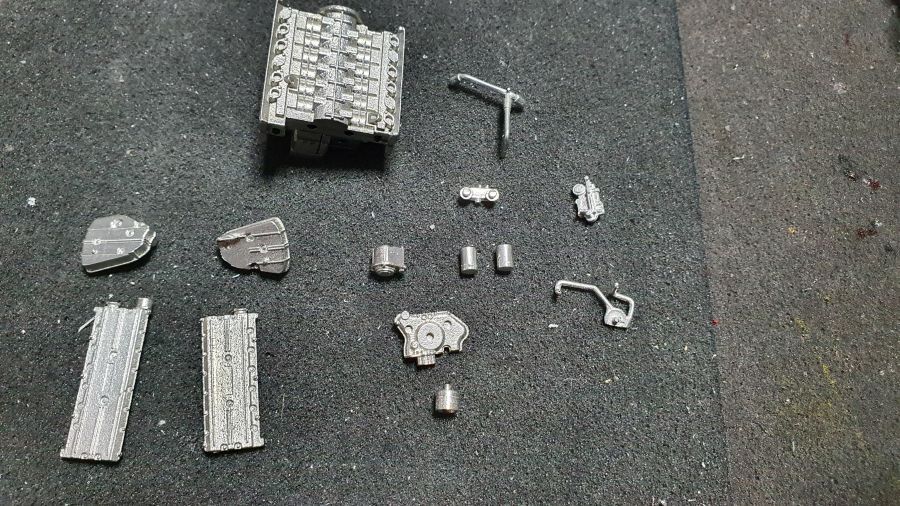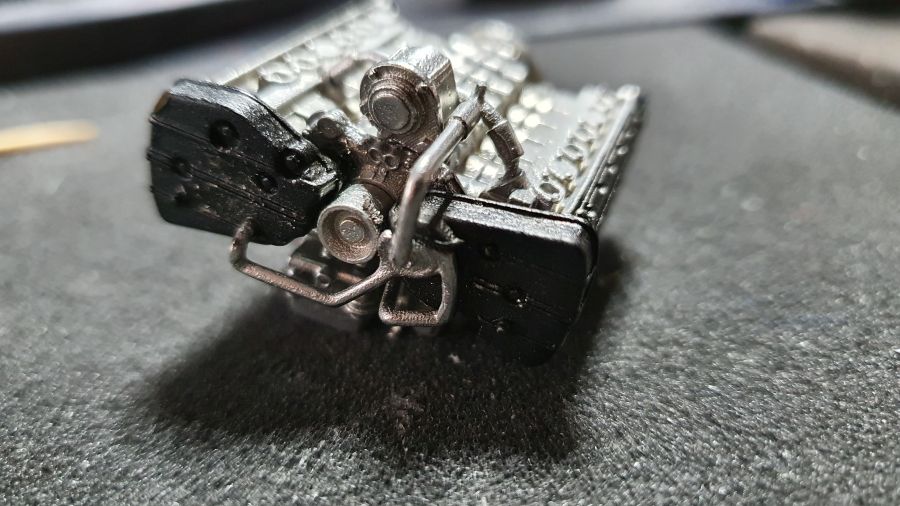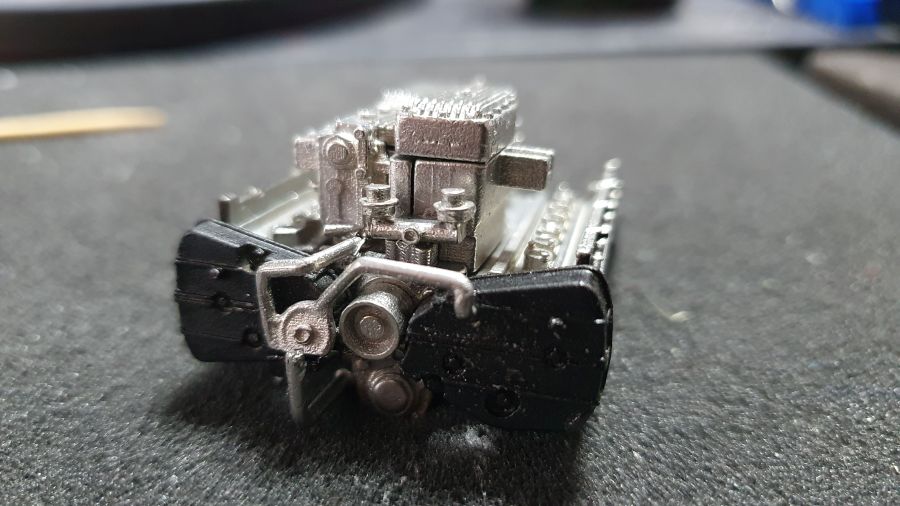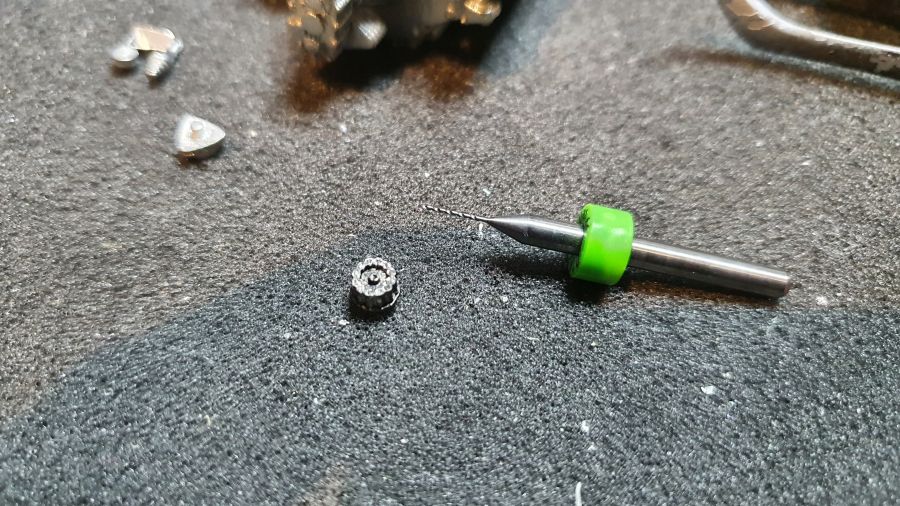 'Tie wraps' maken voor de bedrading en leidingen.
Making tie wraps for the wires and hoses.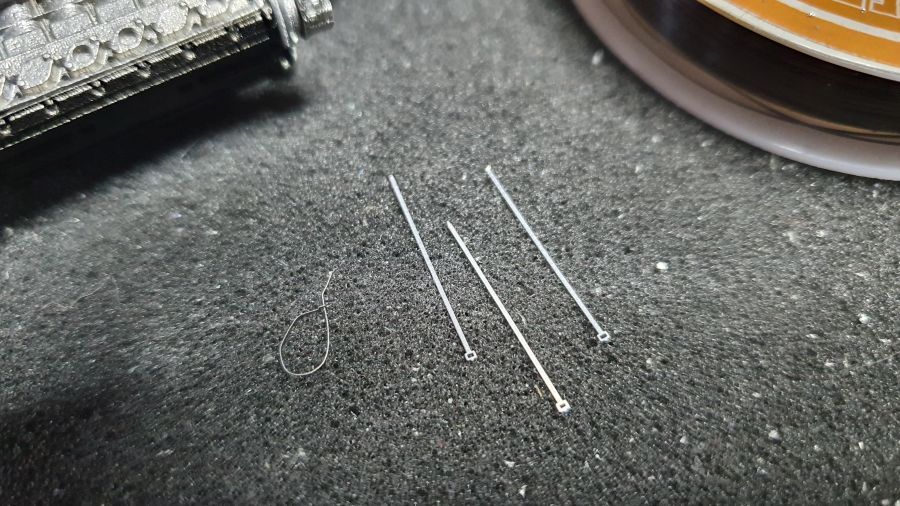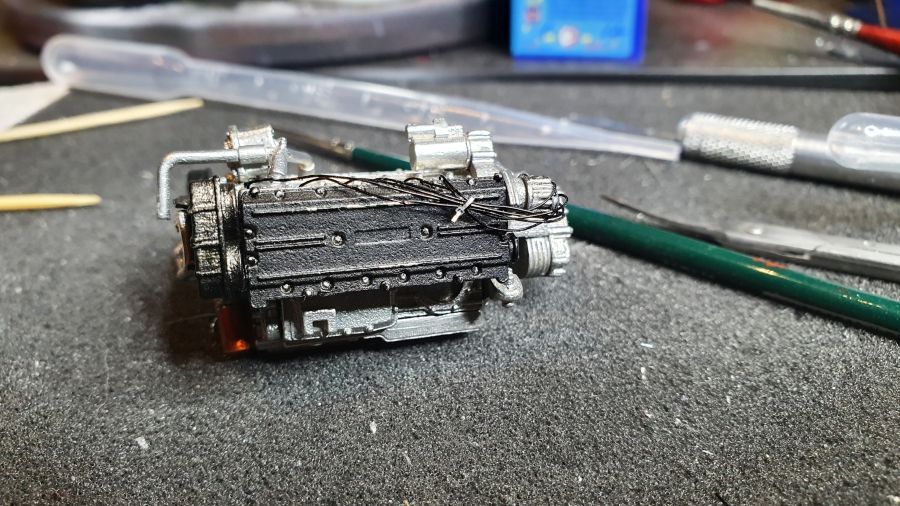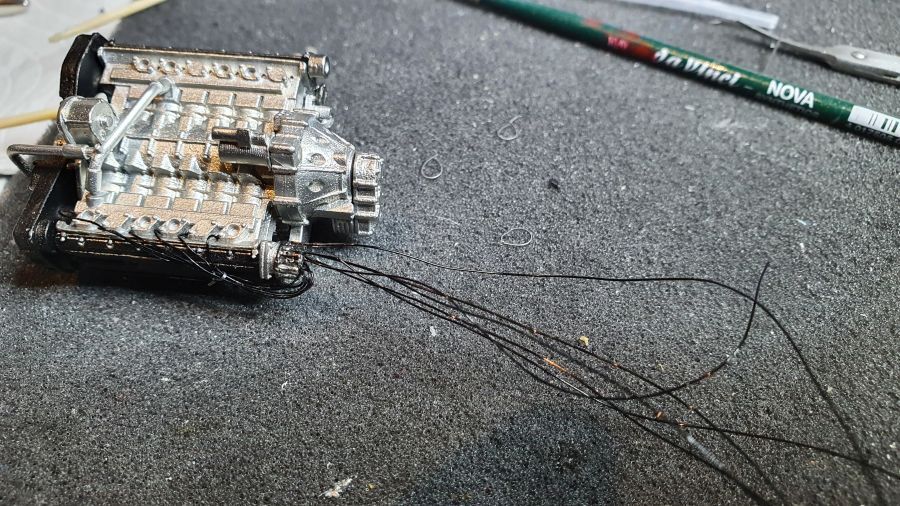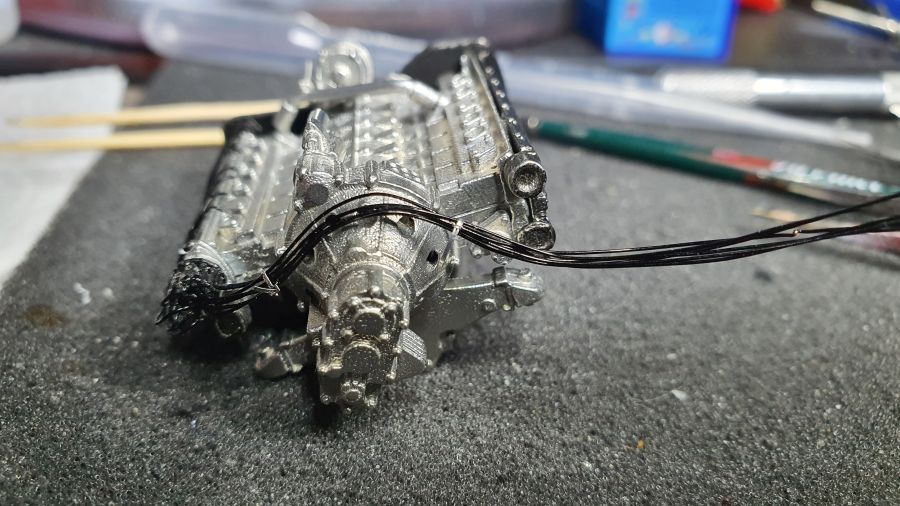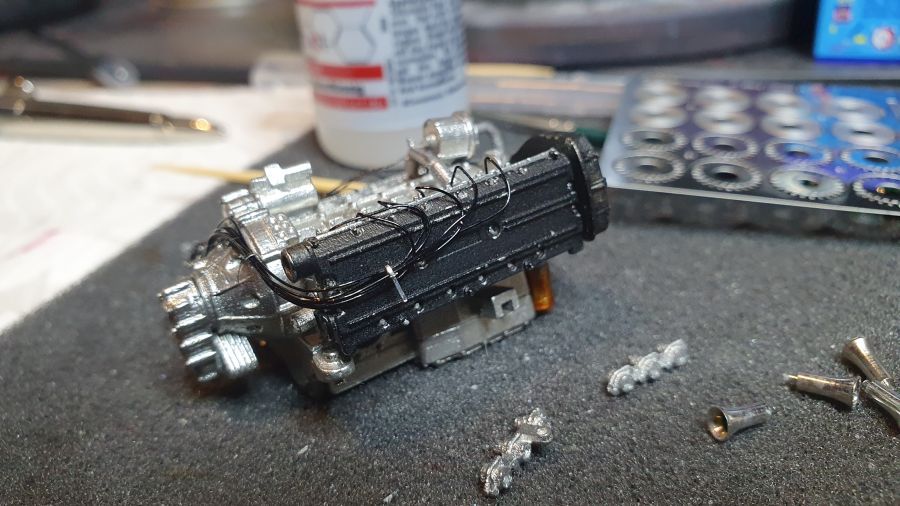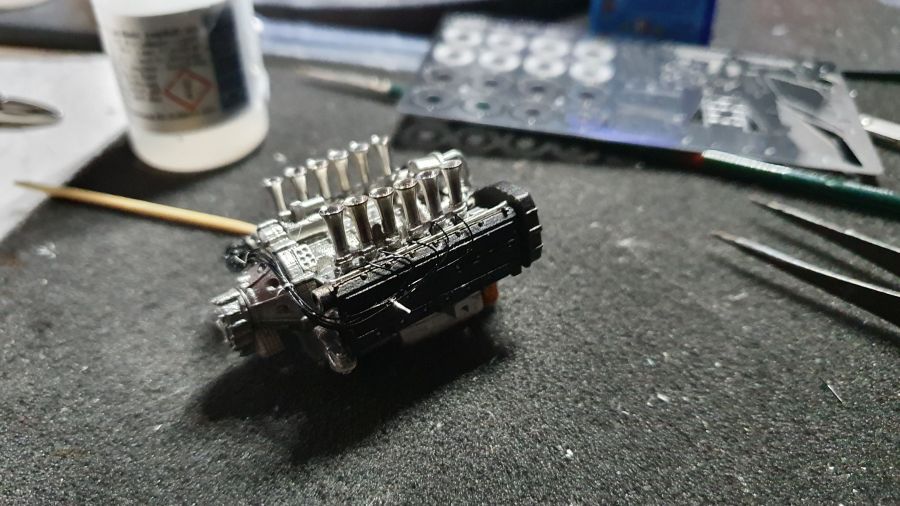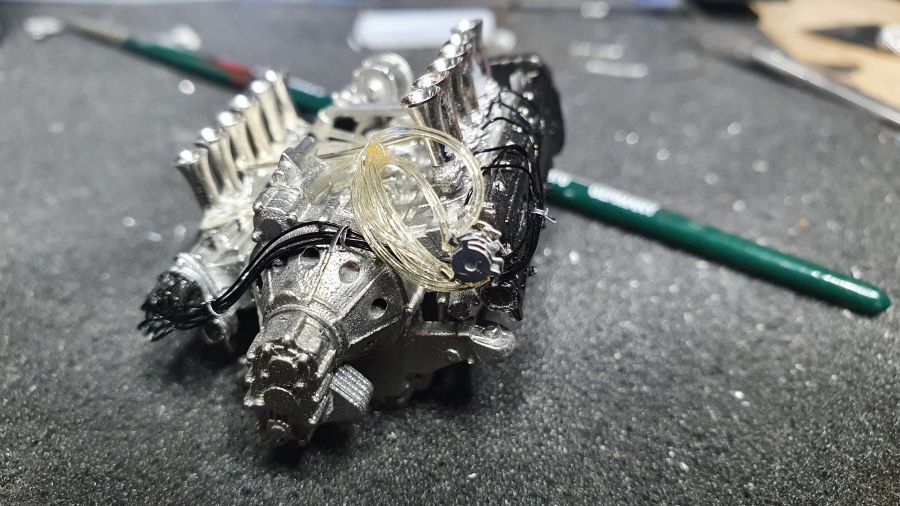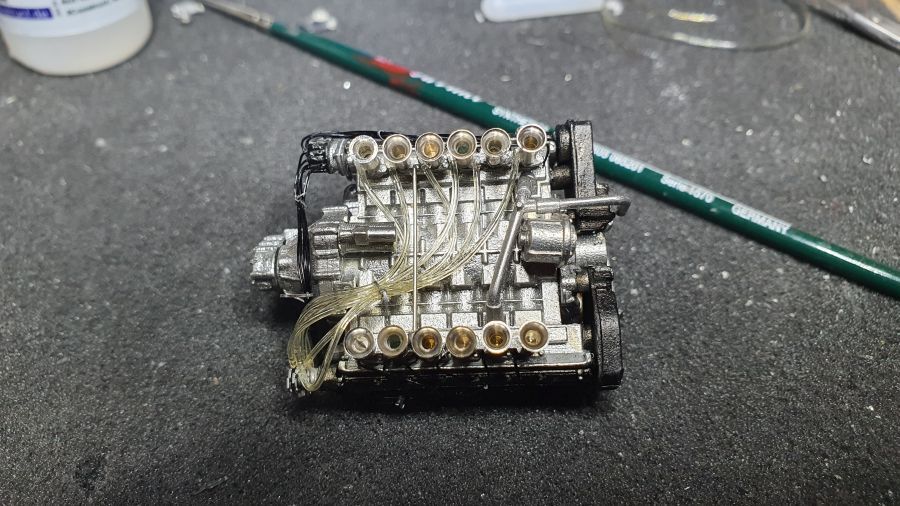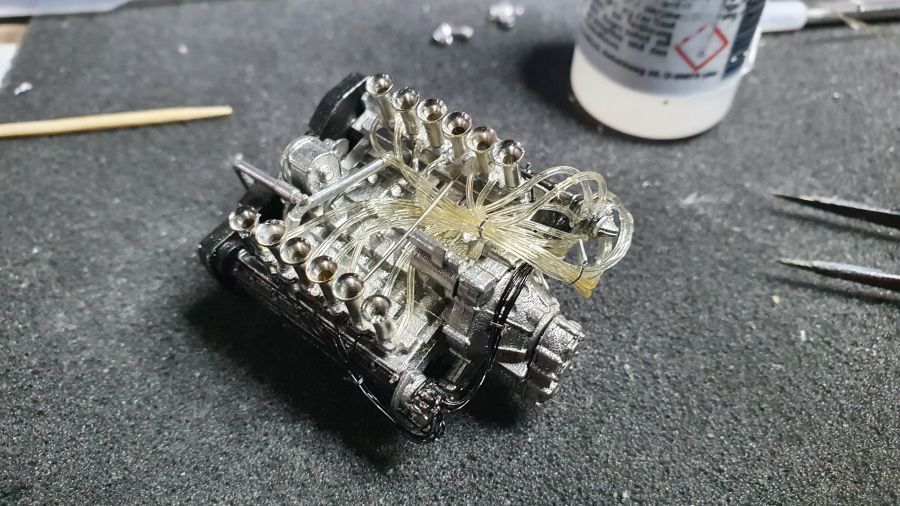 Wat testen om het frame passend te maken. Hier en daar wat buigwerk.
Some tests to make the frame fit. Some bending needed.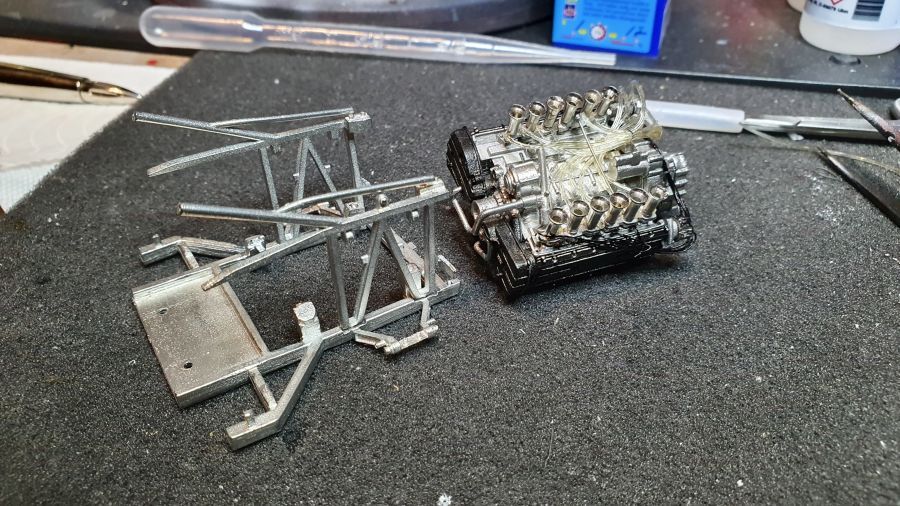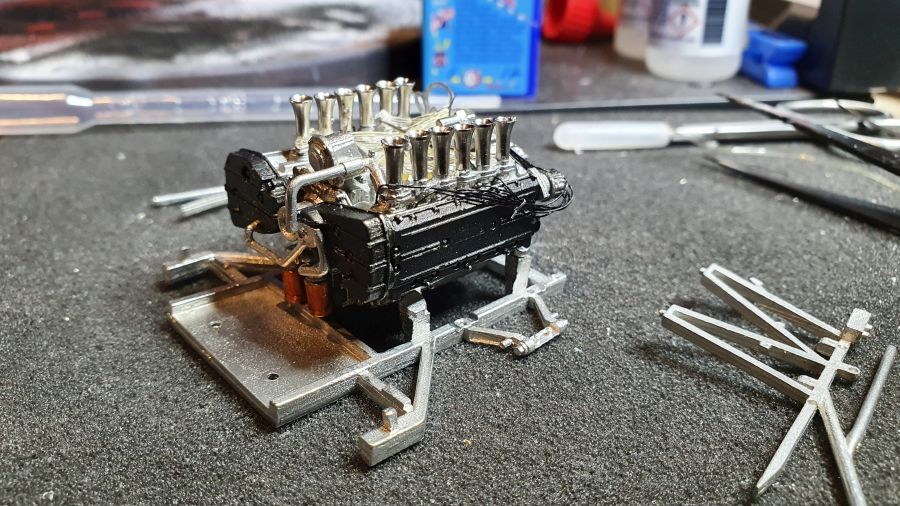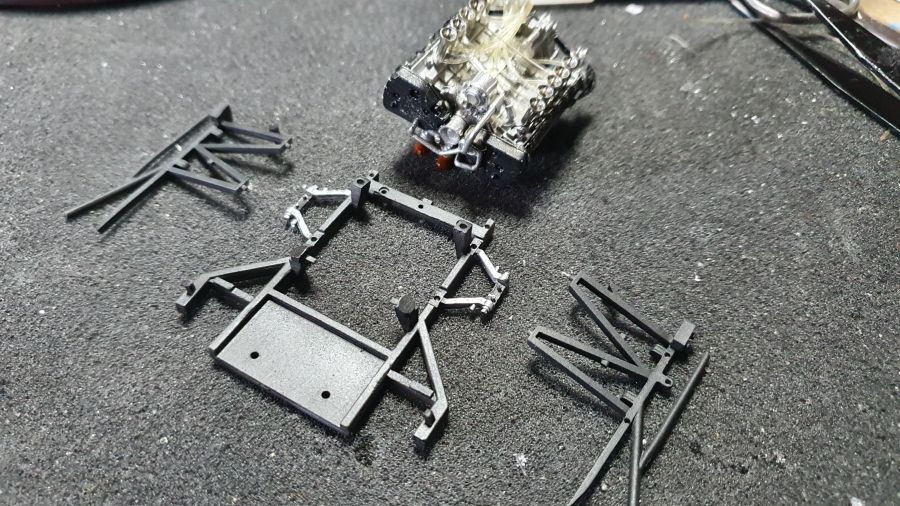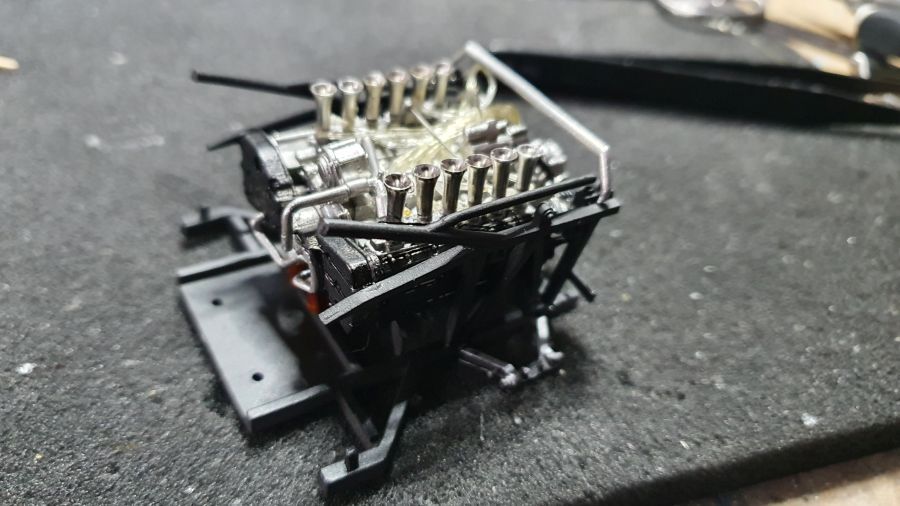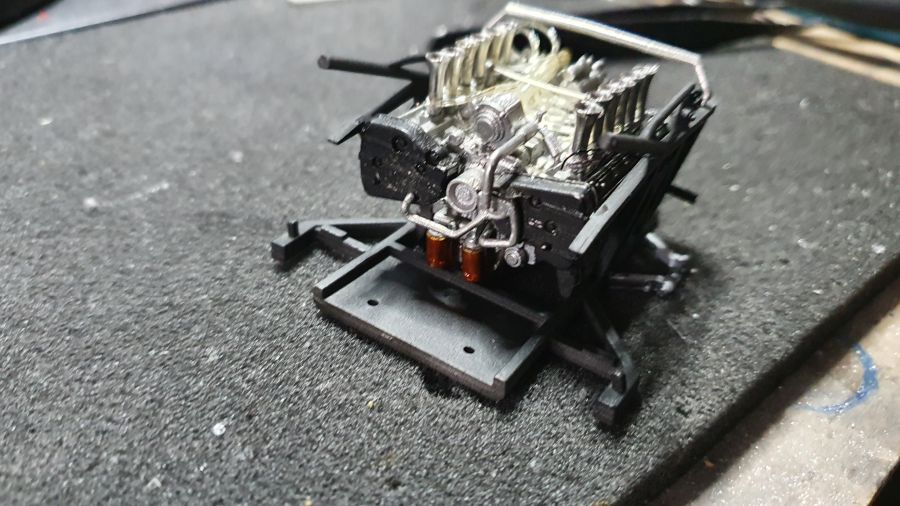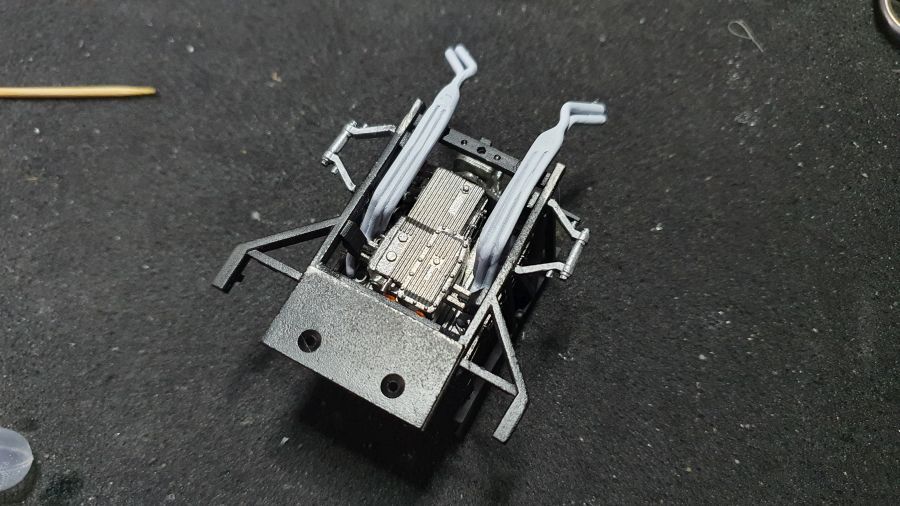 Intussen ga ik ook vast met de body aan het werk.
In the meantime i will also start working on the body.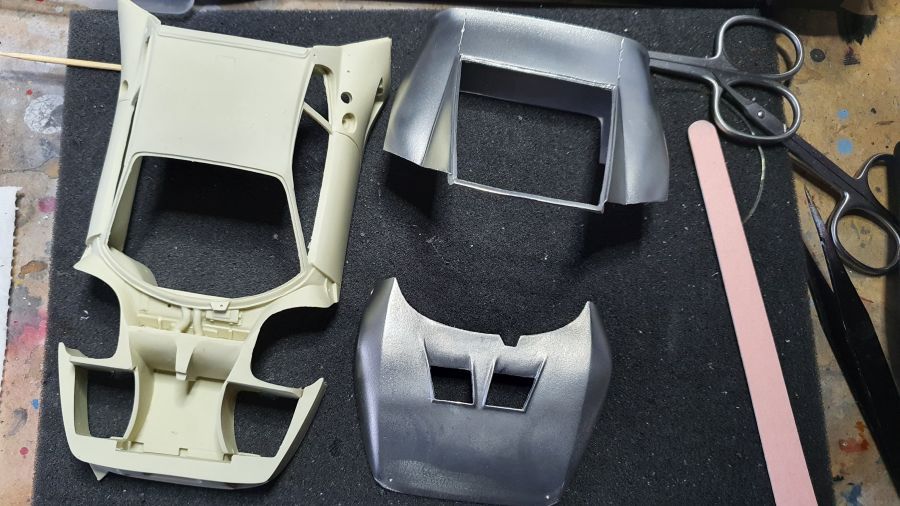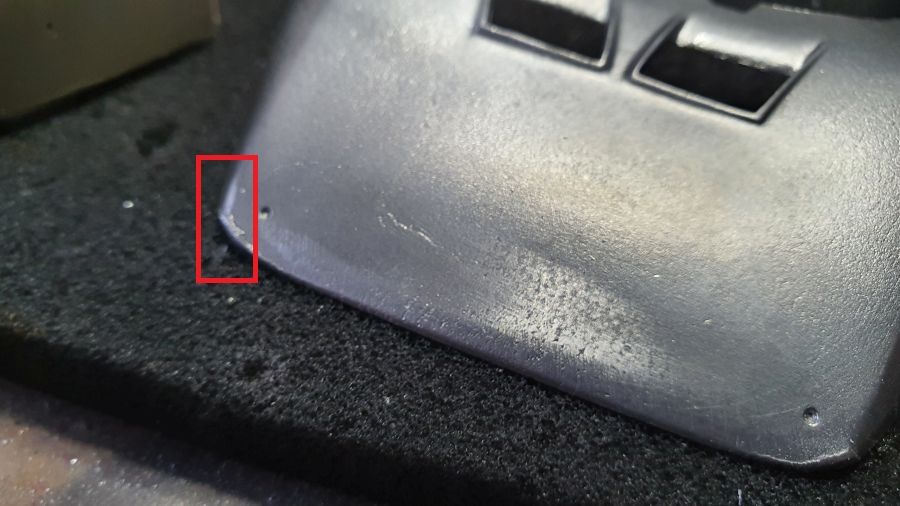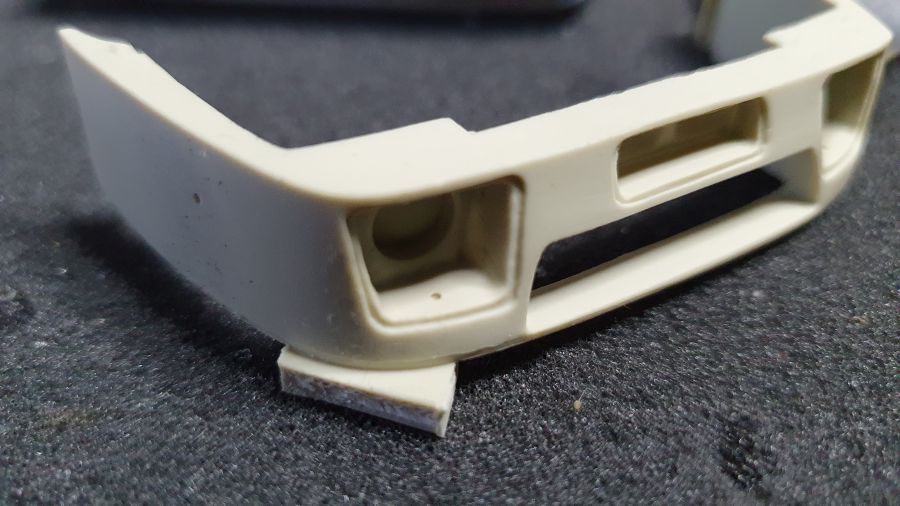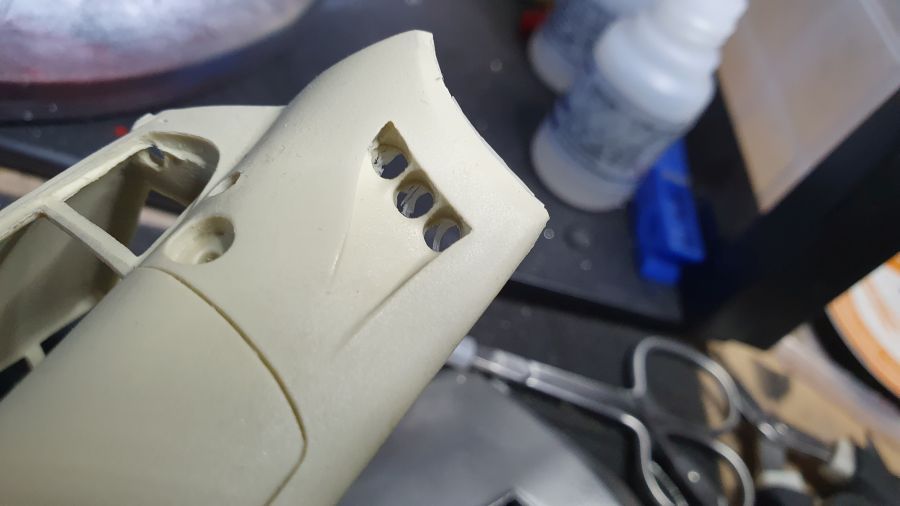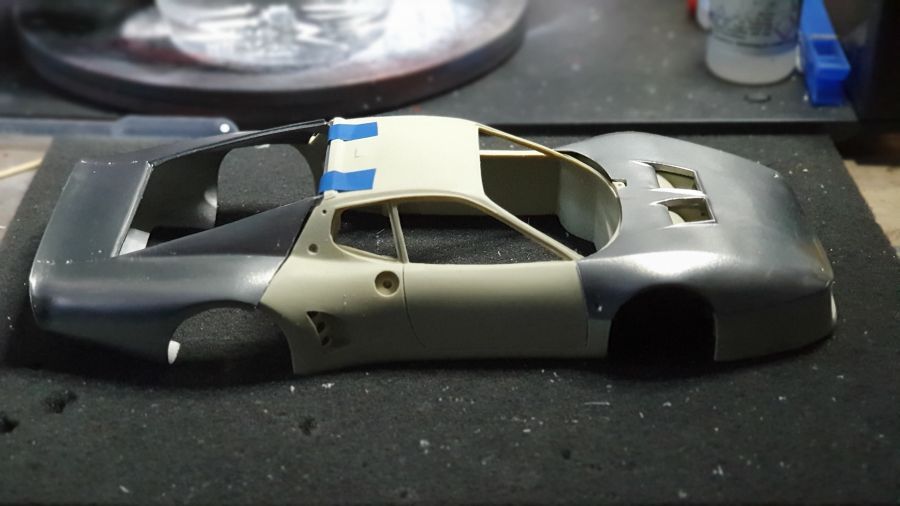 Ik spuit er alvast primer op. Op die manier komen de fouten beter naar voren.
I am spraying primer. That way the flaws are coming up better.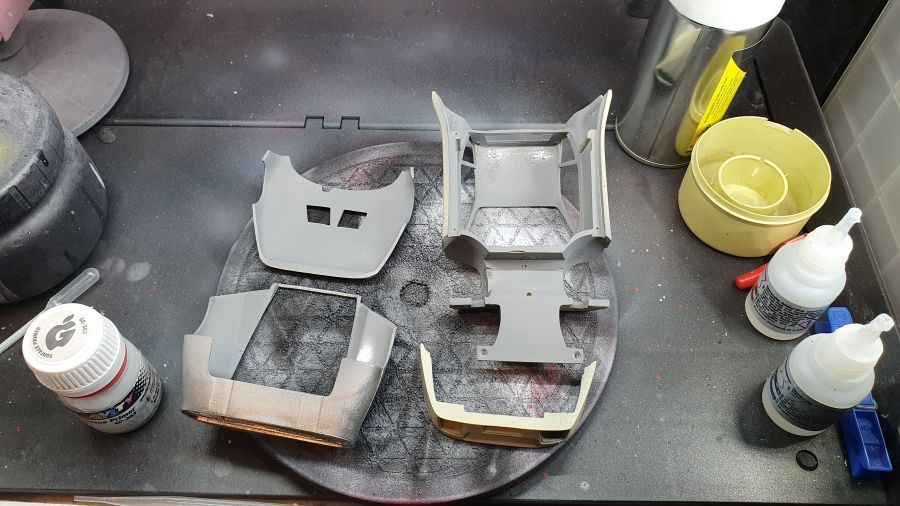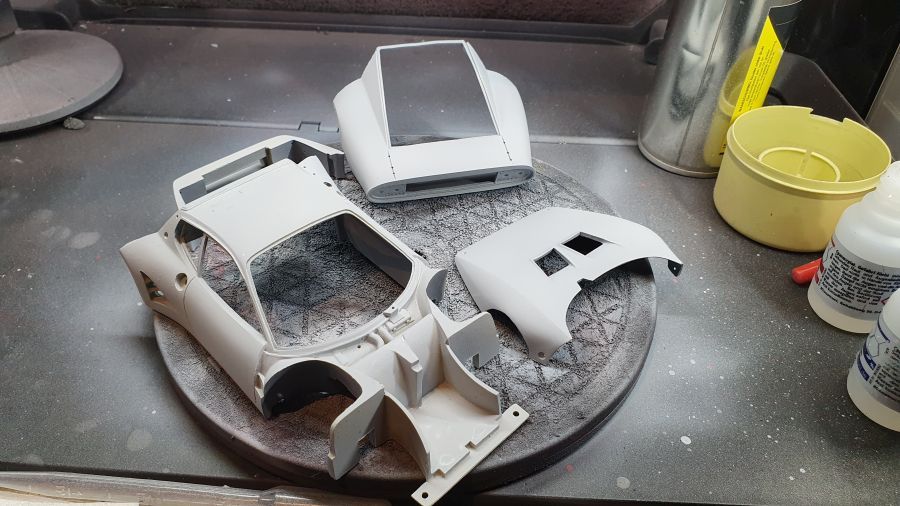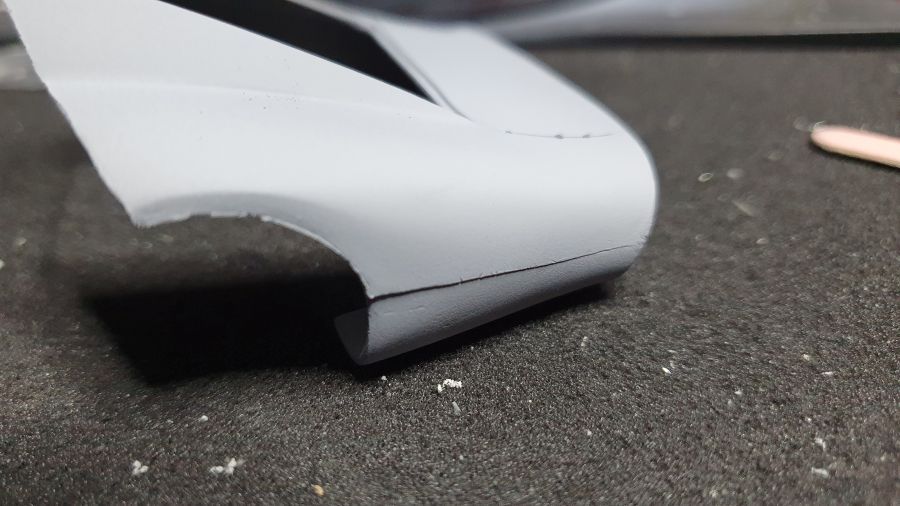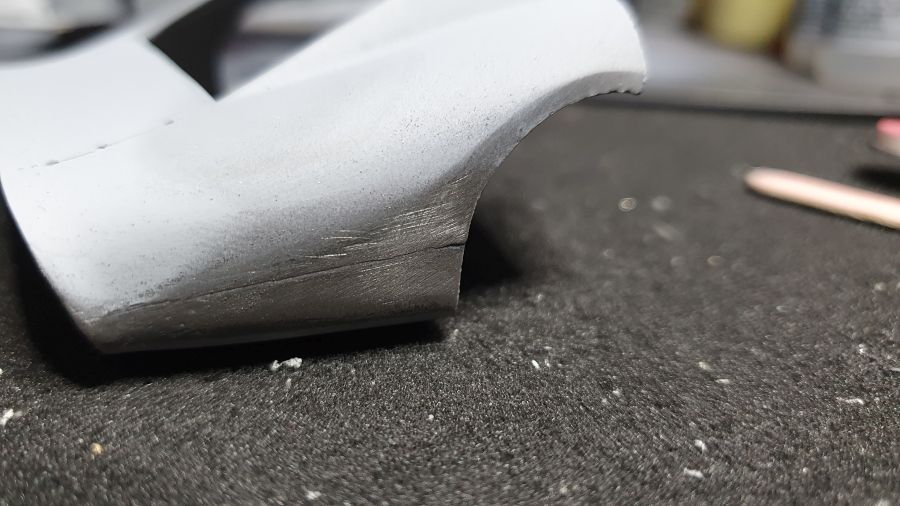 Primer spuiten en daarna het zwart voor de binnenkant en de motorruimte.
Painting primer and the the black for the inside and the engine bay.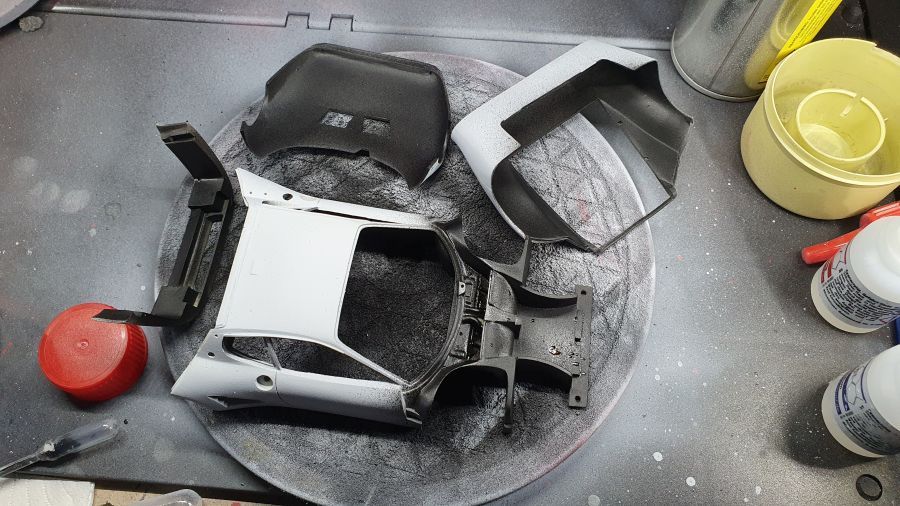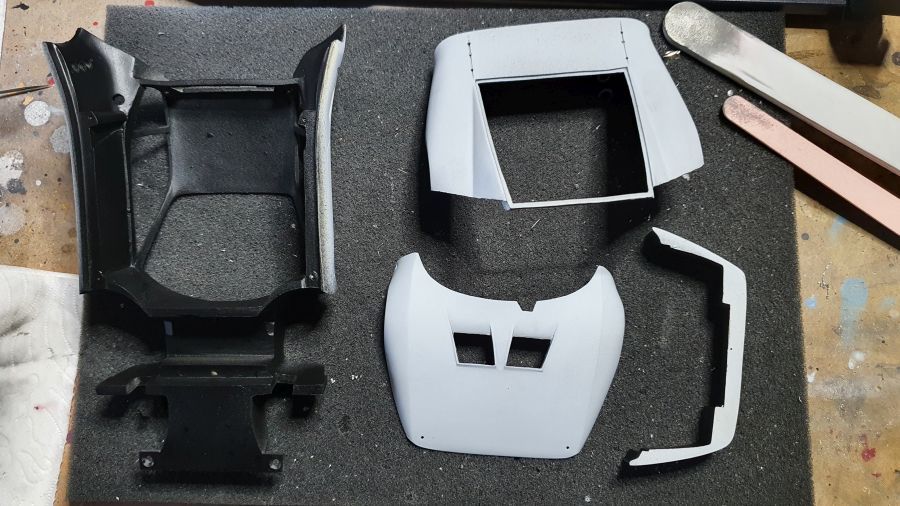 En het groen Zero Paints ZP-1169 Dark British Racing Green.
And the green Zero Paints ZP-1169 Dark British Racing Green.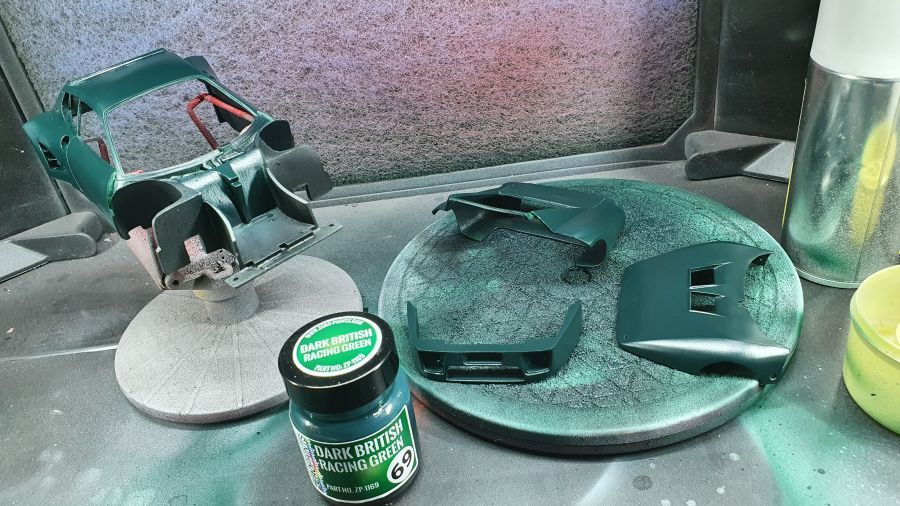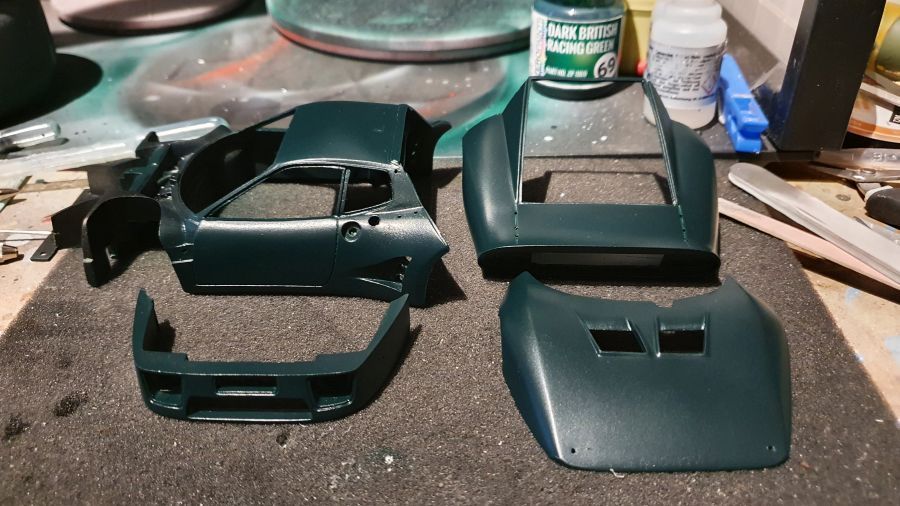 Glanslak erop. Ook nu weer geen 2K.
Clear coated. Again no 2K.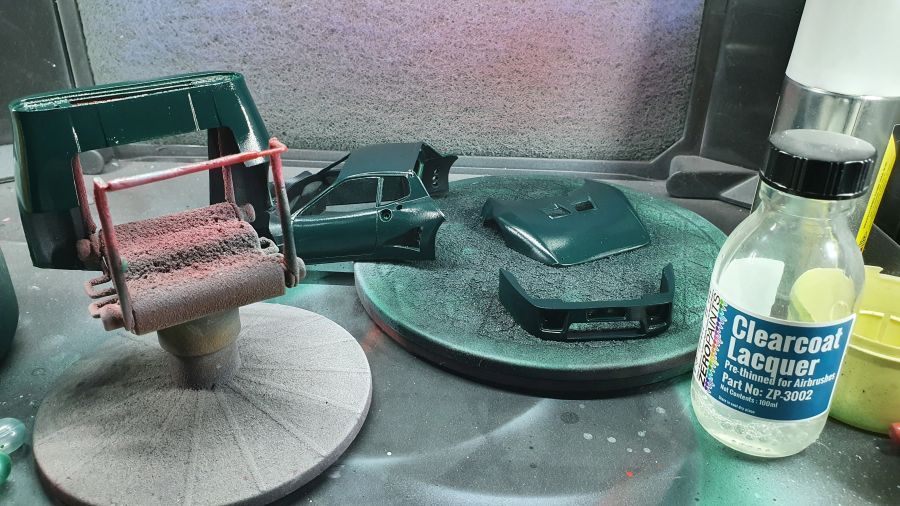 Dan weer terug naar de motor.
Back to the engine.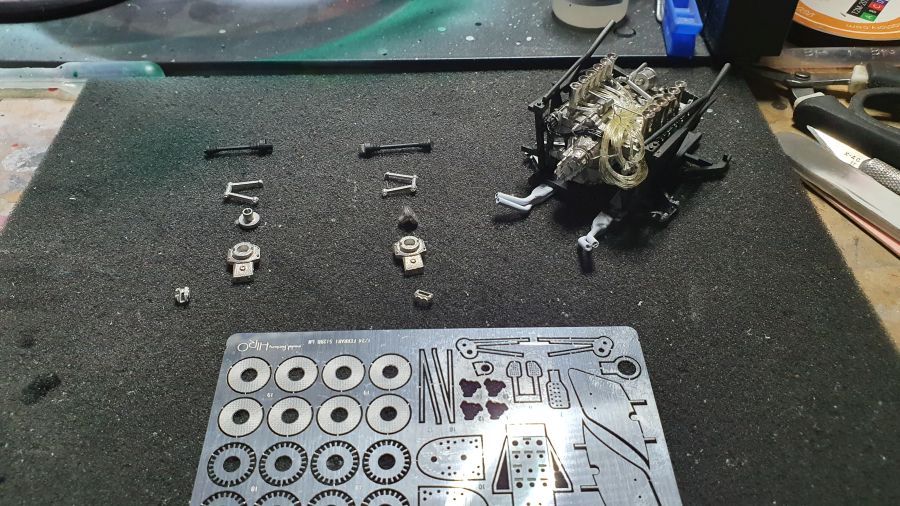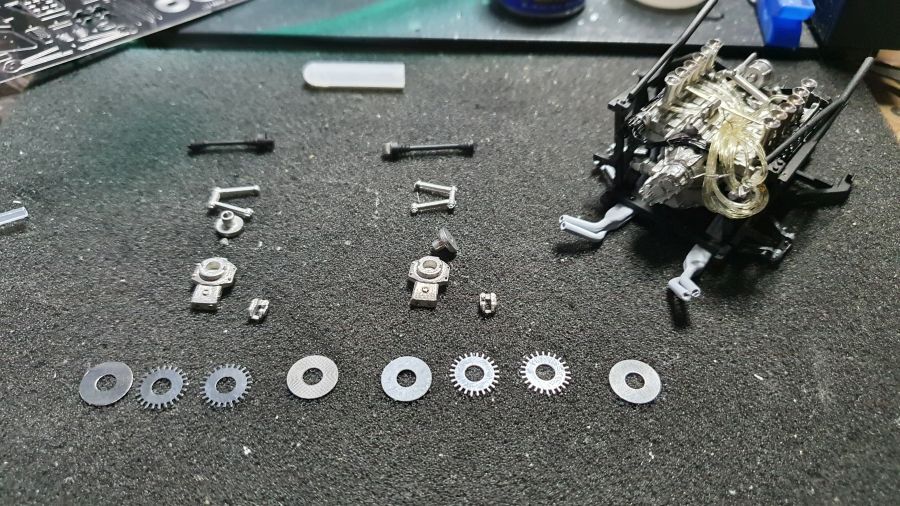 Samenstellen van de remschijven.
Fabricating the brake discs.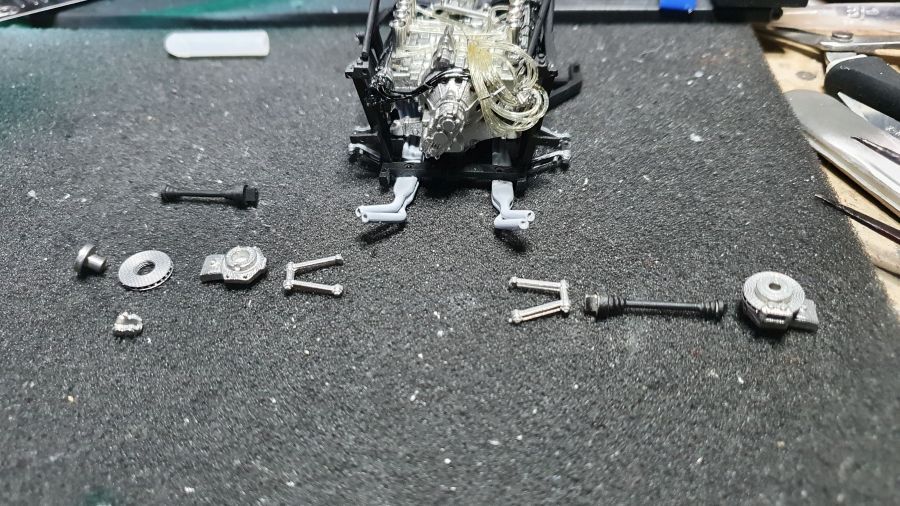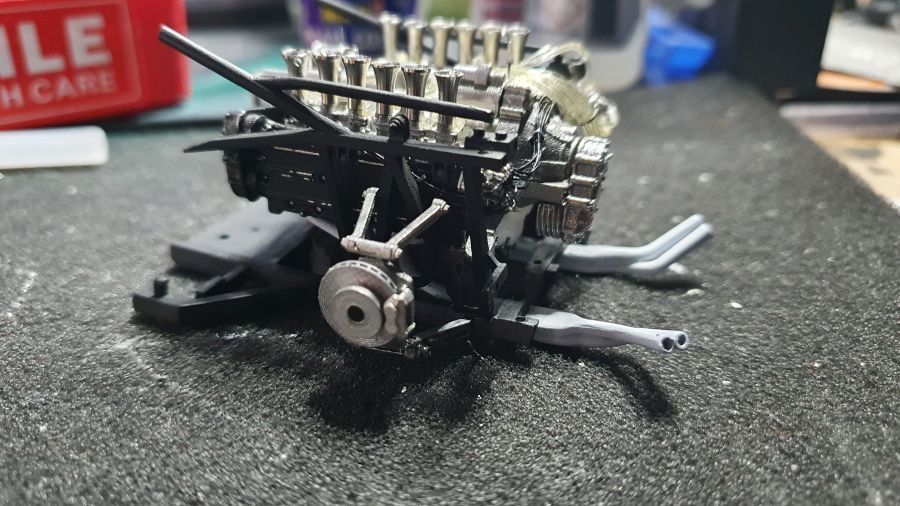 Meer onderdelen voor het fame.
More parts for the frame.