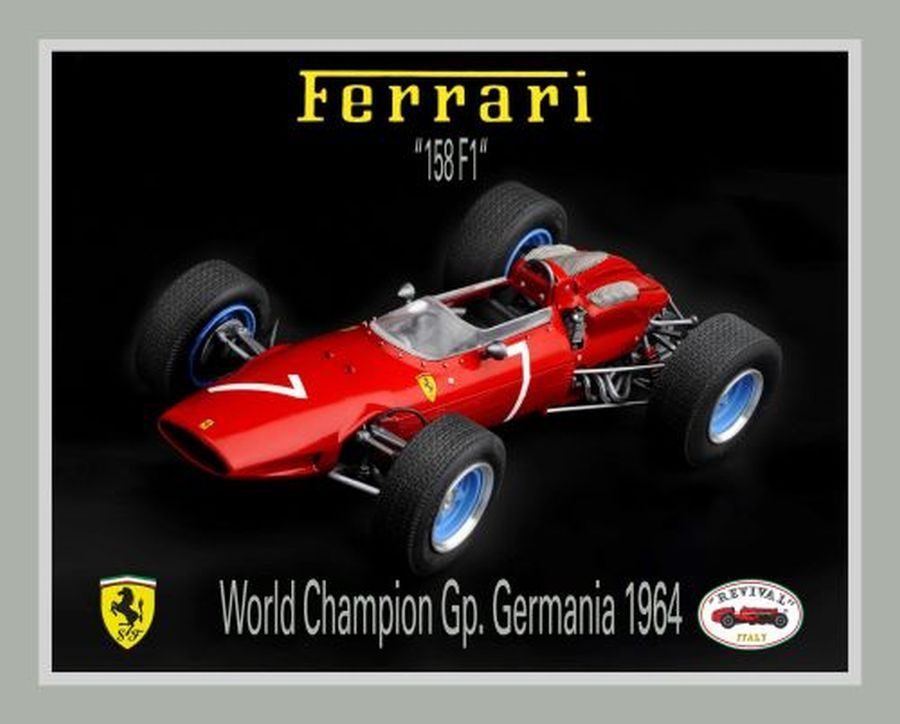 Hier volgt de bouw van de 1964 Ferrari 158 Duitse versie. Hieronder weer een foto van de onderdelen.
Here the build of the 1964 Ferrari 158 Germany version. Below a photo of all parts.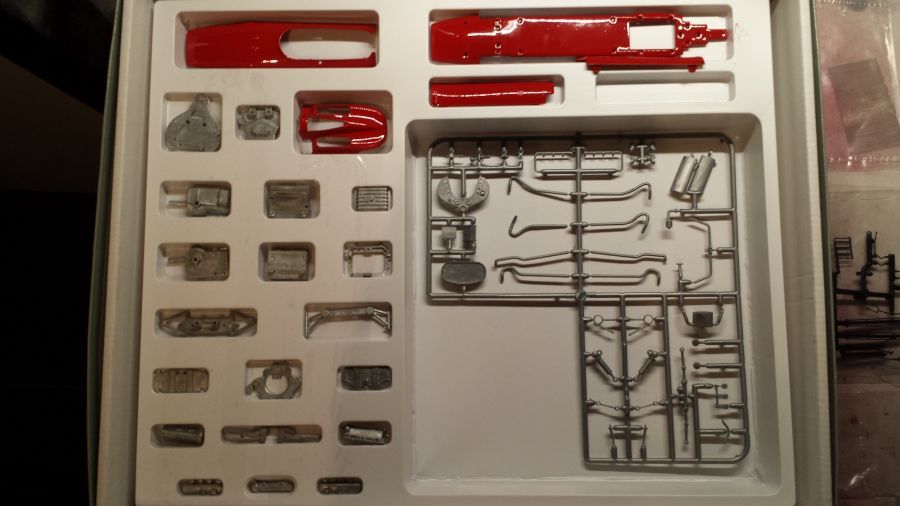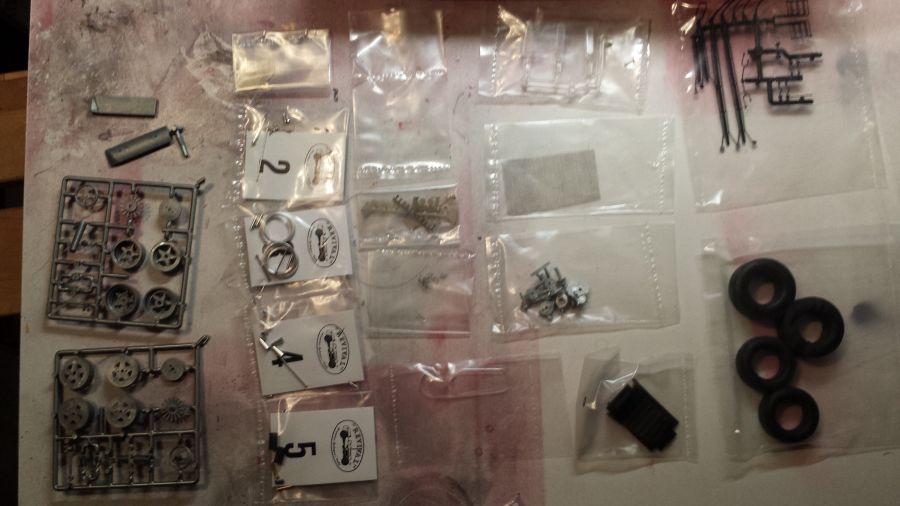 De voorwielophanging is klaar.
The front wheel suspension is ready.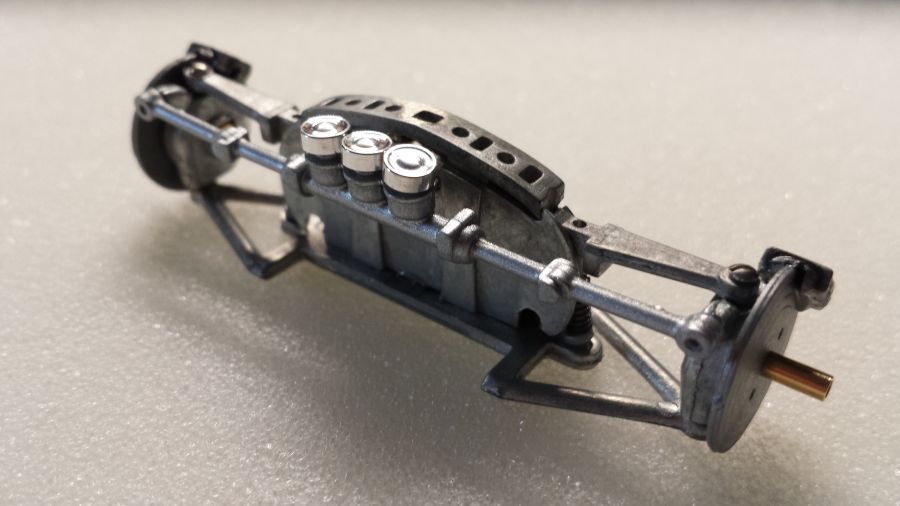 Van de radiator mis ik 2 onderdelen. Deze heb ik daarom vervangen door 2 slangen.
I am missing 2 parts from the radiator. Therefor i have replaced it by 2 hoses.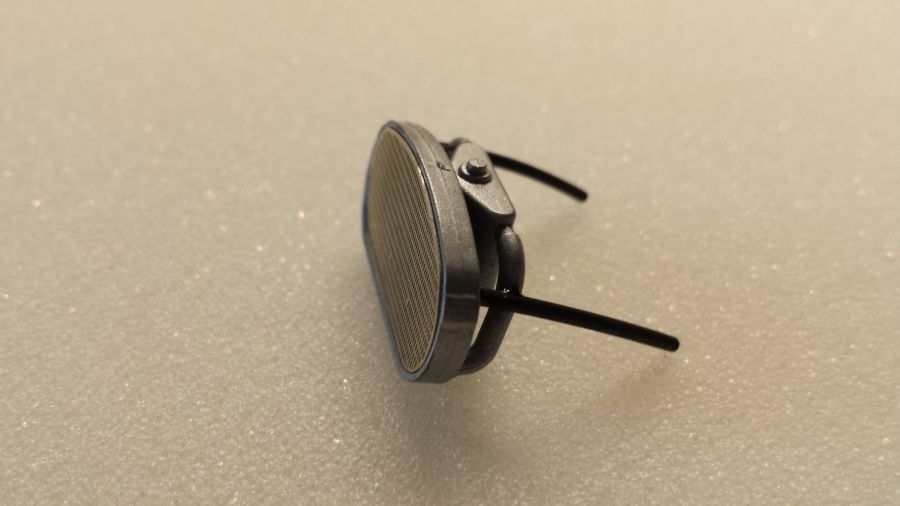 De start van de bouw van de motor met een 'echte' v-snaar.
The start of building the engine with a 'real' belt.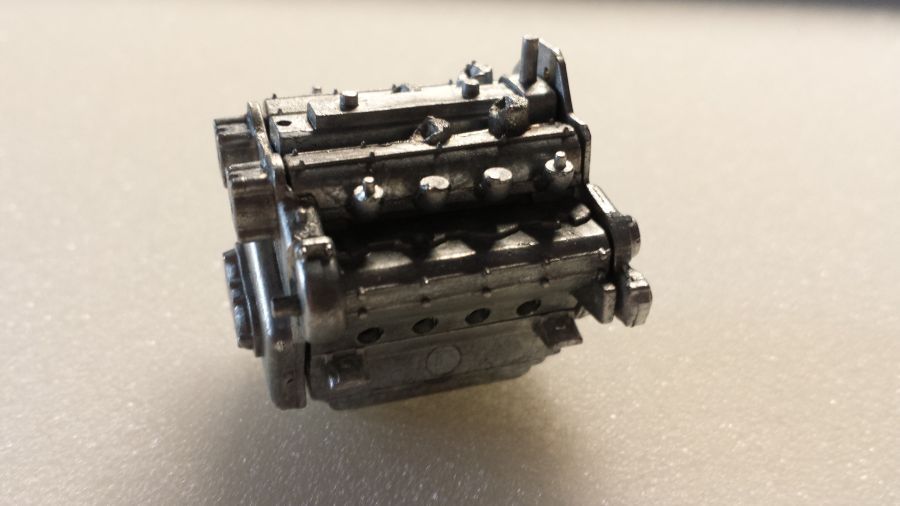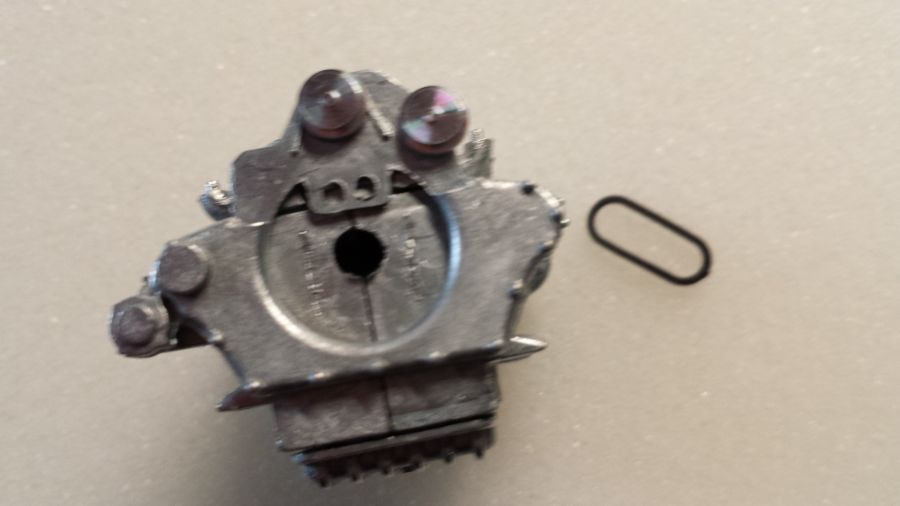 De motor heb ik standaard volgens de beschrijving gebouwd.
The engine was built according the instructions.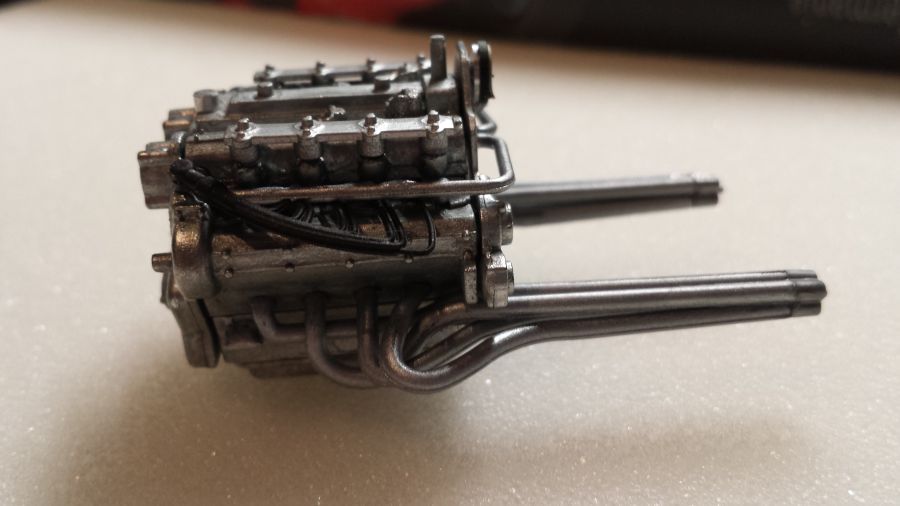 Achterwielophanging en versnellingsbak klaar. Alles gewoon volgens instructies. Let wel even op dat de achterwielophanging juist in elkaar zit.
Rear wheel suspension and gear box ready. Everything done according the instructions. Mind the rear wheel suspension.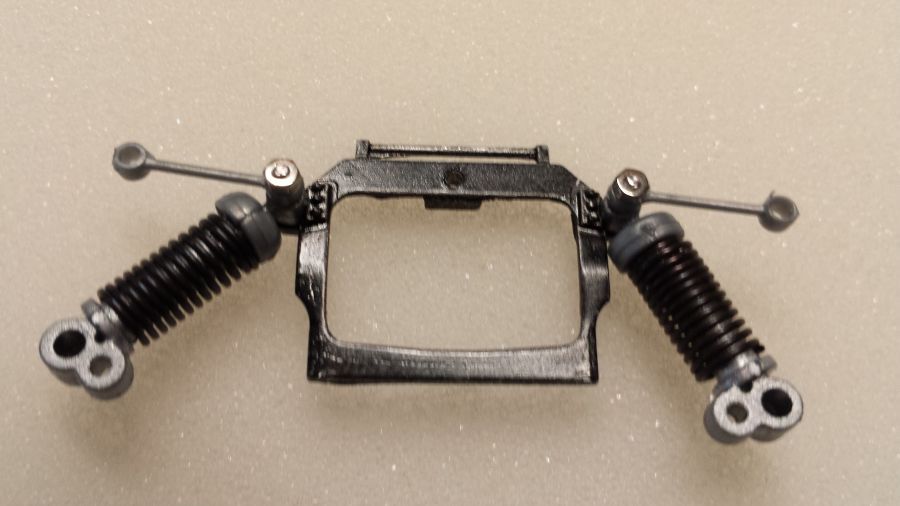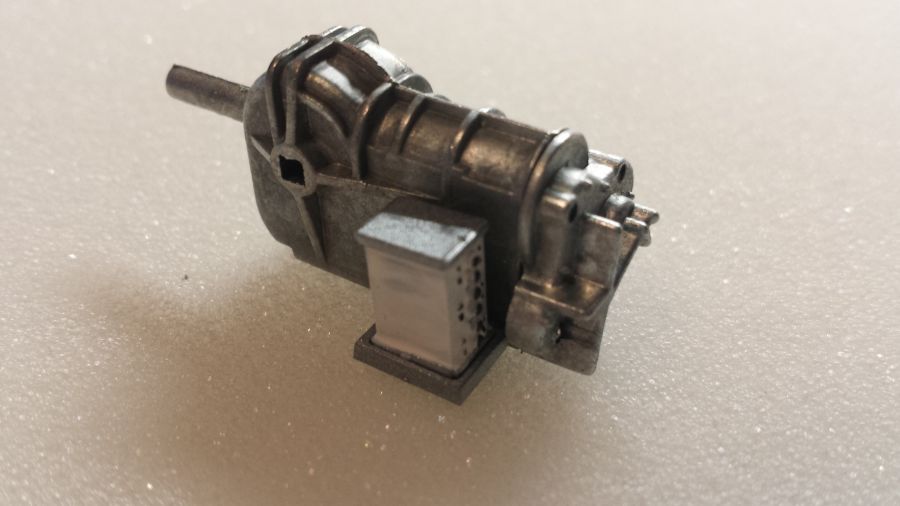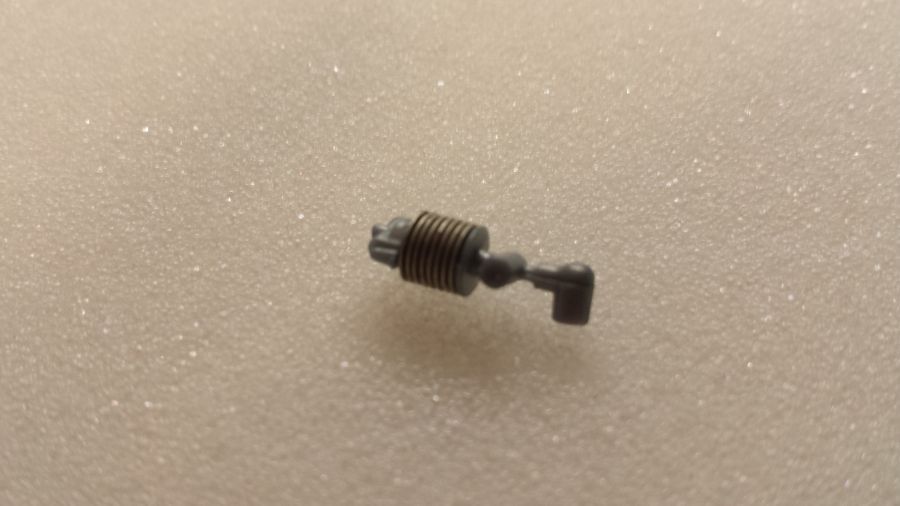 Nu klaar om alles te monteren aan het chassis.
Now ready to attach everything to the chassis.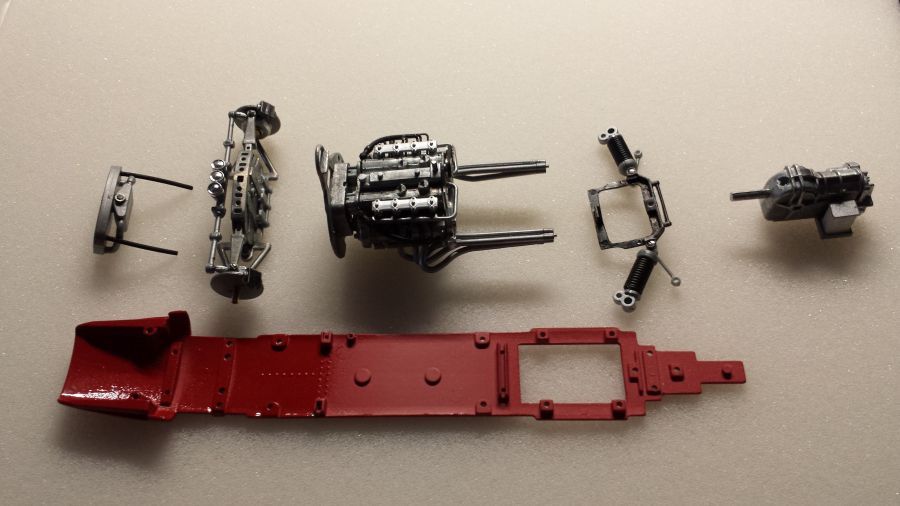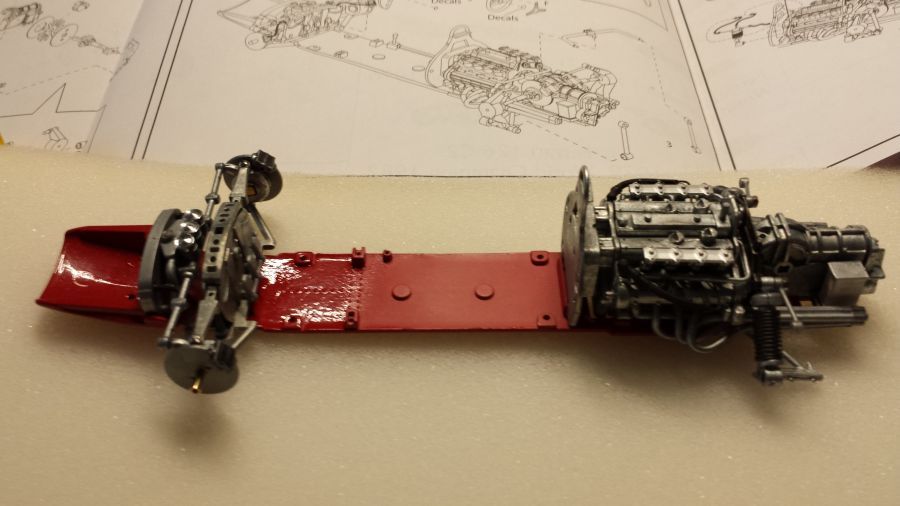 Nu kunnen de remschijven, assen en dergelijke worden gemonteerd.
Next the brake discs, axles etc. can be mounted.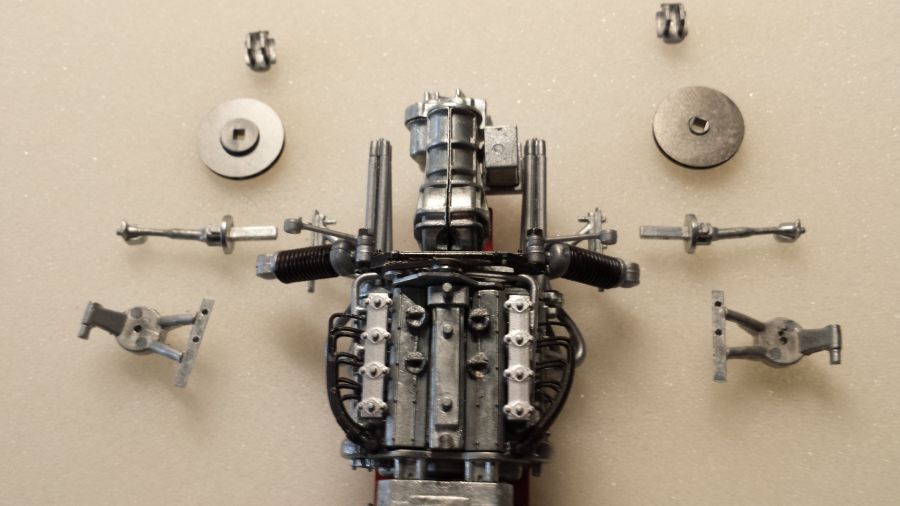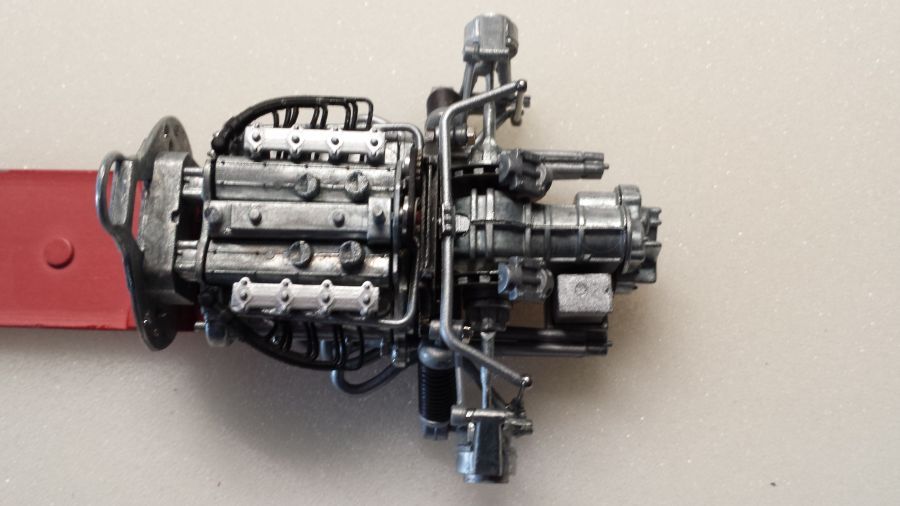 Nog een paar details aanbrengen en dan kan de carrosserie dicht. Het is een genot om deze motor in elkaar te zetten, maar als ik het vergelijk met de motor van de MFH 312 F1 Monaco, dan is die van MFH toch een stuk verfijnder. Maar goed, daar is de prijs ook naar.
Just some minor details and the body can be closed. It is a pleasure working on this engine, but when i compare this with the one of the MFH 312 F1 Monaco 1969, i must say that the MFH engine is much nicer. But o.k., that is of another price.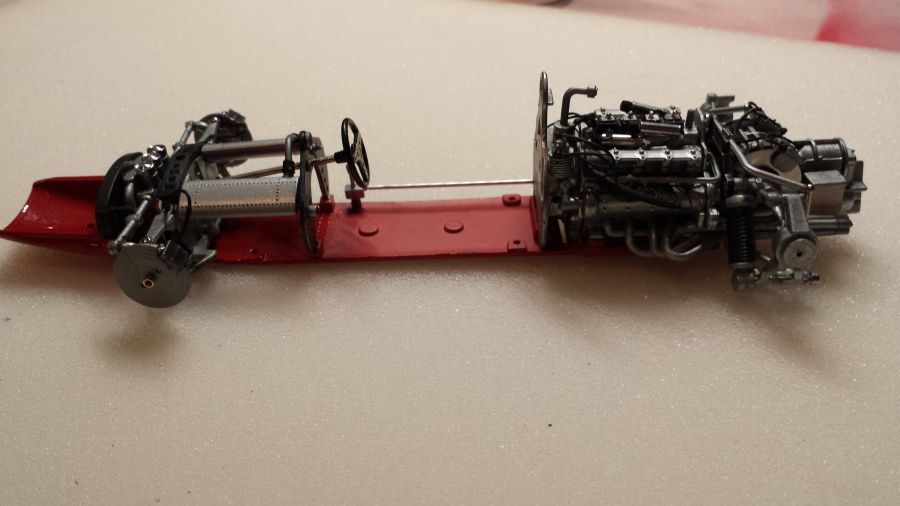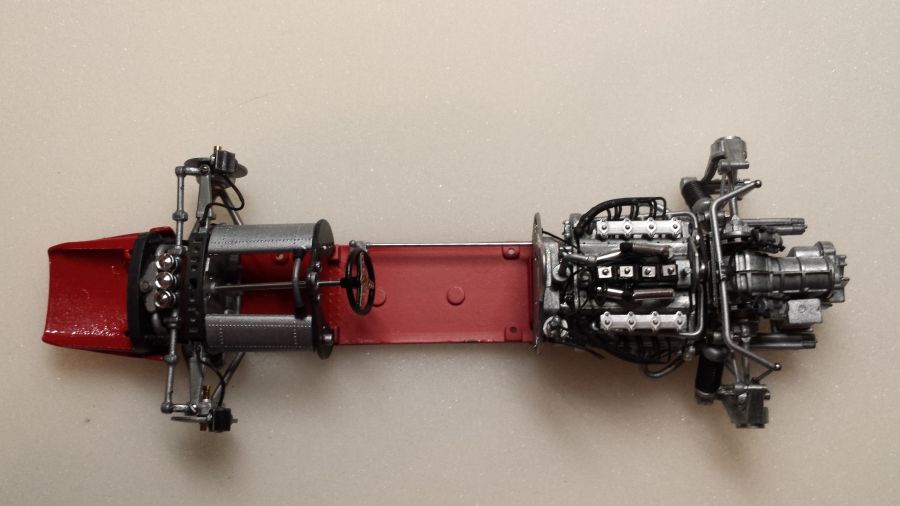 Weer een stapje dichter bij de finish.
A little step closer to the finish.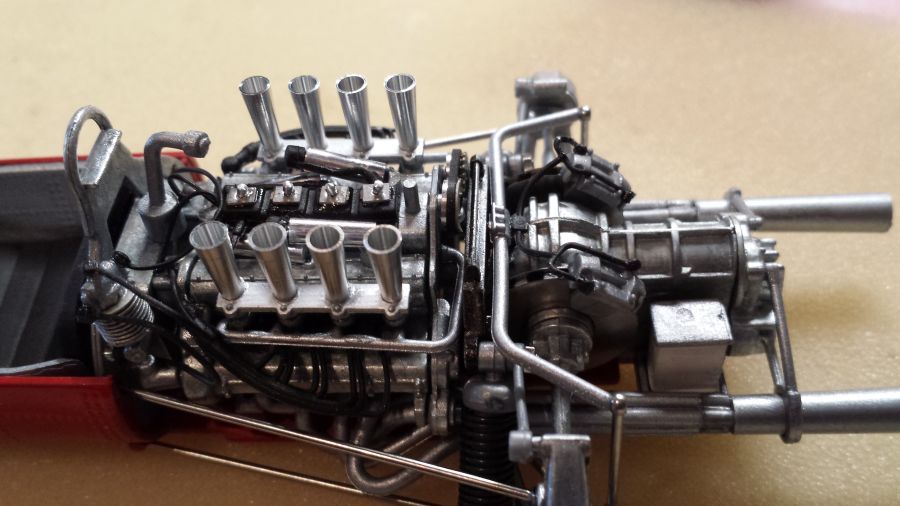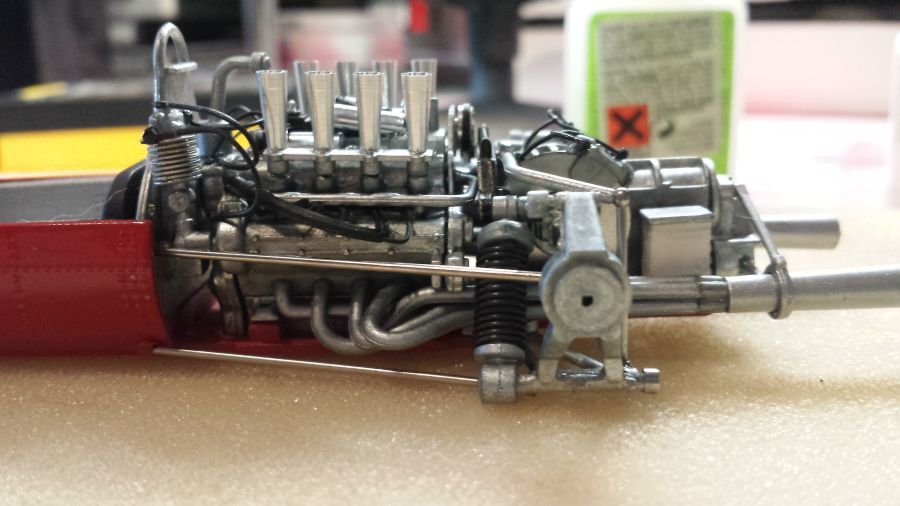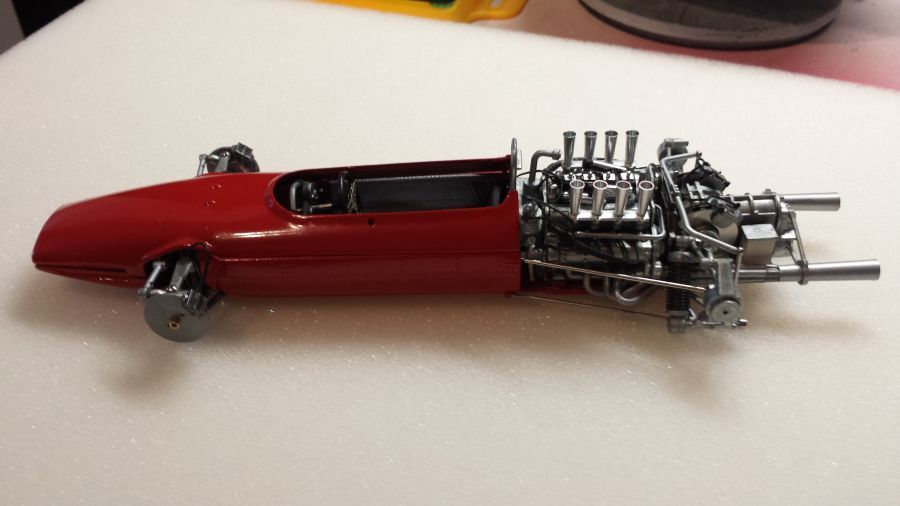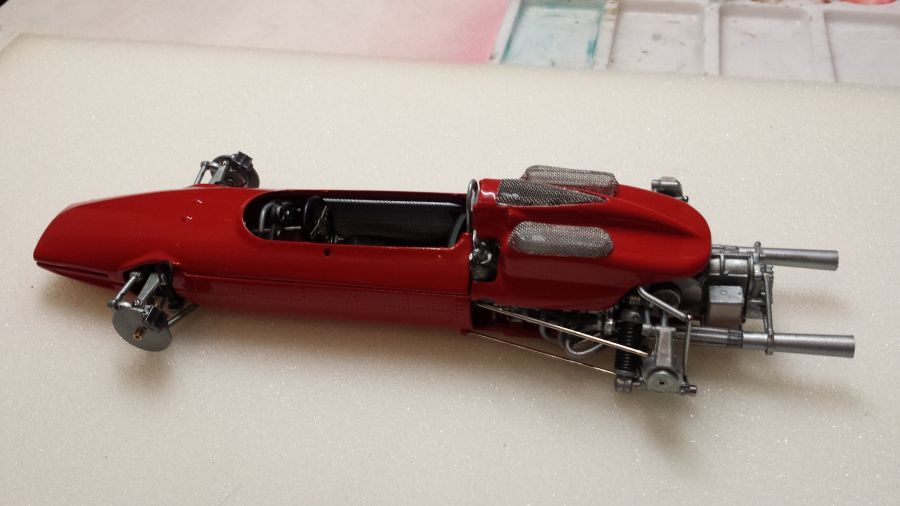 Nu nog de wielen, decals, spiegels en schroeven van de kap.
Now on to the wheels. decals, mirrors and fasteners for the bonnet.