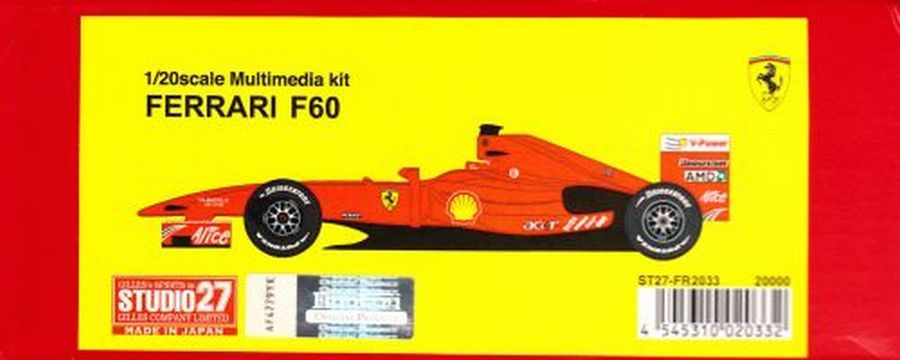 Hier de beschrijving van de bouw van de Studio27 kit (kit nr ST27-2033) van de 2009 Ferrari F60 Australische versie van Felipe Massa. Onder eerst de foto's van de inhoud van de kit en de extra's dit ik heb gekocht. Eerst zal ik de metalen onderdelen schoonmaken met behulp van de magnetische polijstmachine. Dit keer is 30 minuten genoeg.
Here the build of the Studio27 kit (kit no ST27-FR2033) of a 2009 Ferrari F60 Australian version as driven by Felipe Massa. Below the pictures of the content of the kit and the extras i have bought. First i will clean all metal parts by the use of the magnetic tumbler. This time 30 minutes is enough.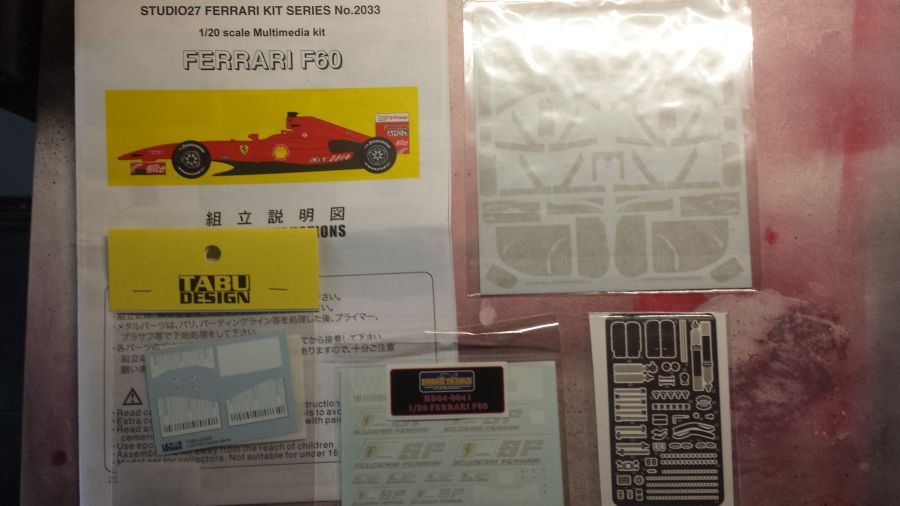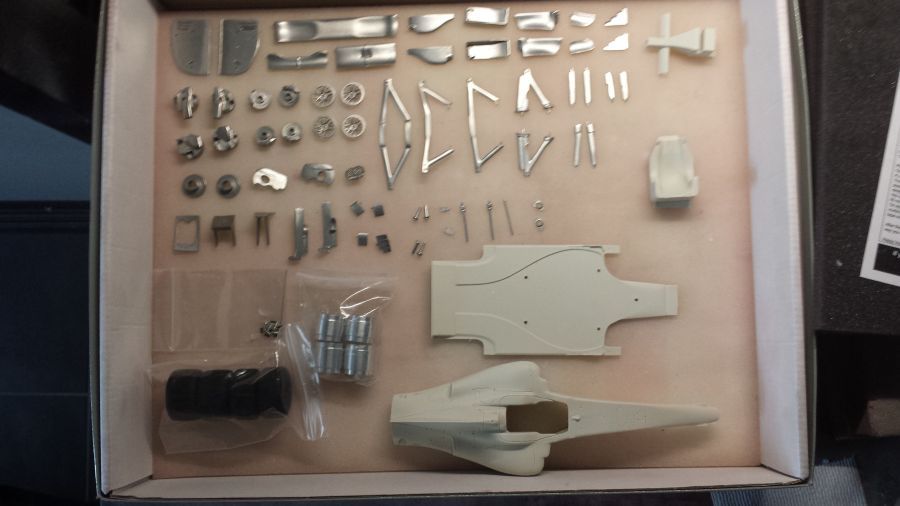 Een aantal onderdelen zijn in de primer gezet, zodat de carbon fiber decals kunnen worden aangebracht. De  zijkanten van de achtervleugel zijn aan de binnenlant zwart en aan de buitenkant grijs. Het grijs dient als ondergrond voor de zilver, rode en witte verf later.
Some parts have been primed so the carbon fiber decals can be placed. The sides of the rear wing are black on the inside and grey on the outside. The grey because of the silver, red and white paint later on.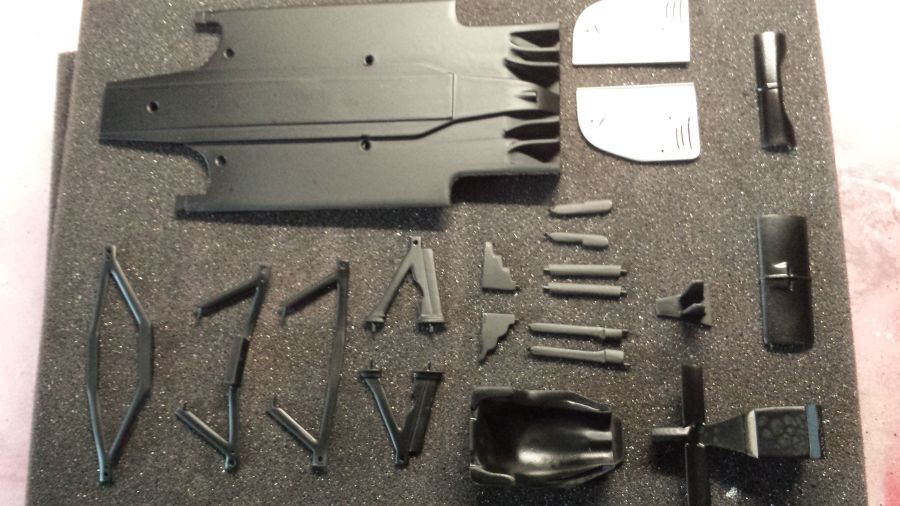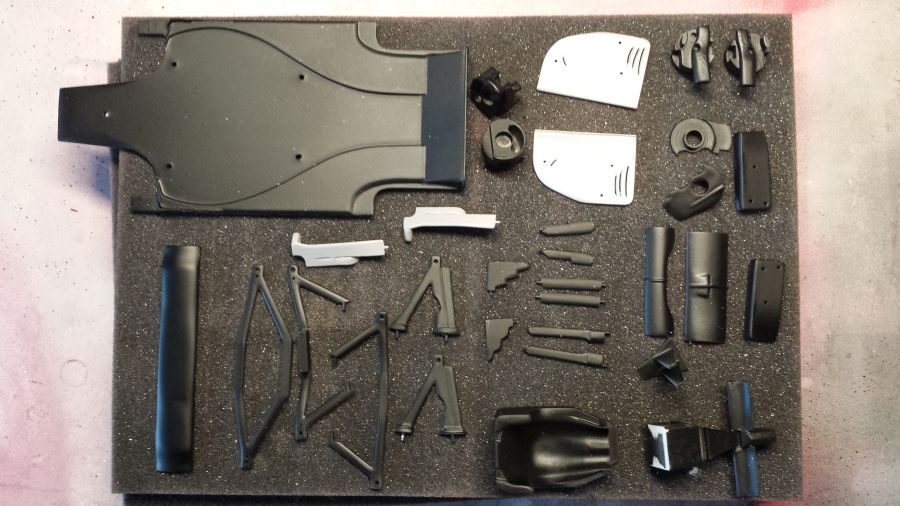 Terwijl de verf droogt, boor ik vast de nodige gaatjes. Ik doe dit graag vooraf om beschadiging aan de verf te voorkomen. Hierna spuit ik de body met Vallejo Surface Primer grijs. Deze kleur is overeenkomstig het advies van Zero-Paints, voor het aanbrengen van de zilverkleur en vervolgens het rood.
While the paint is drying i am drilling the necessary holes. I always like to do this upfront to prevent damage to the paint. After this i will spray the body with Vallejo Surface Primer grey. This according the advice of Zero-Paints, before spraying the silver and the red.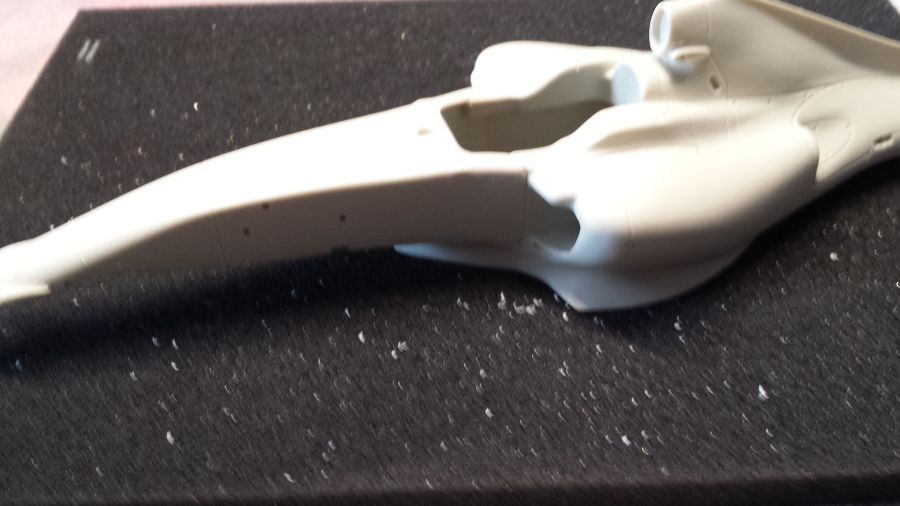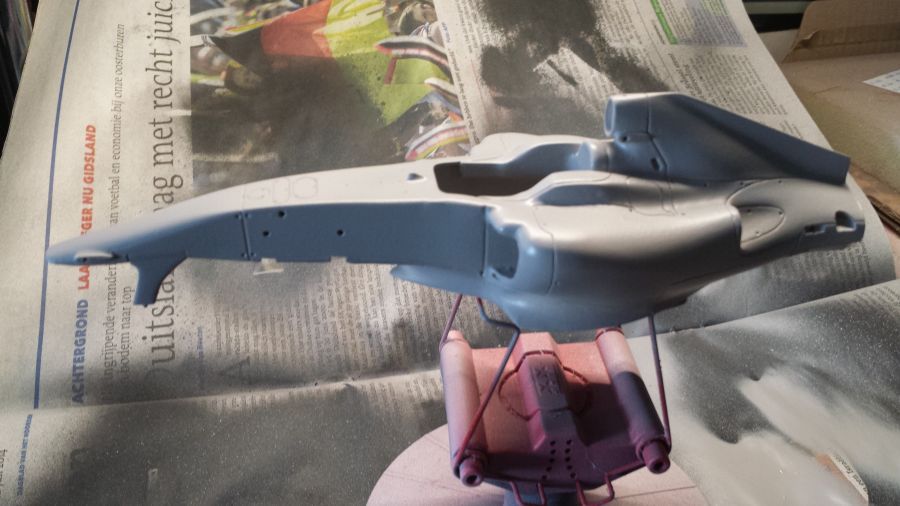 Klaar voor het spuiten. Eerst zilver, daarna rood. Deze set is gekocht als verf voor de 2009 Ferrari F60. Het label op de fles zilververf geeft aan dat het 2007 verf is. Ik neem aan dat deze ondergrond gelijk is voor Ferrari's van meerdere jaartallen.
Ready for airbrushing. First silver, then red. This set was bought as paint for the 2009 Ferrari F60. The  label on the bottle with silver paint says it's 2007 paint. I guess this base coat is equal for Ferrari of multiple years.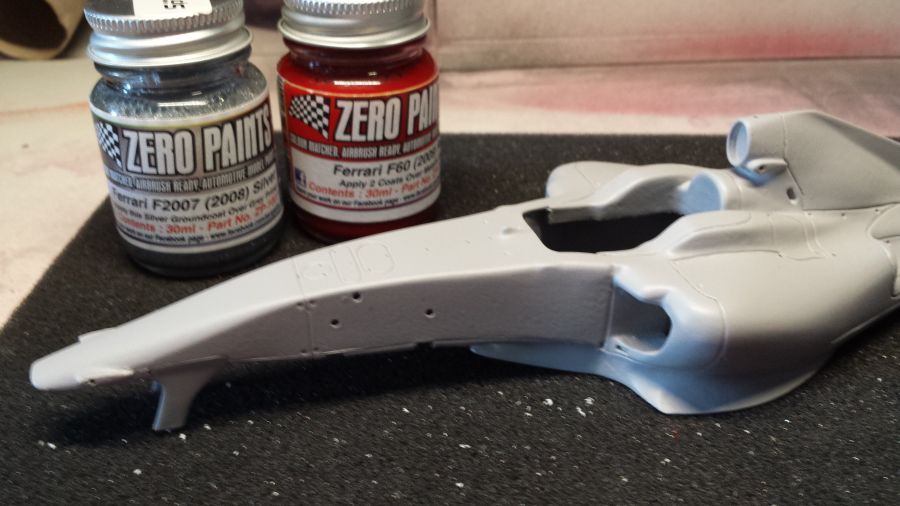 Het zilver glanst veel meer dan op de foto is te zien.
The silver is much more shiny than the picture shows.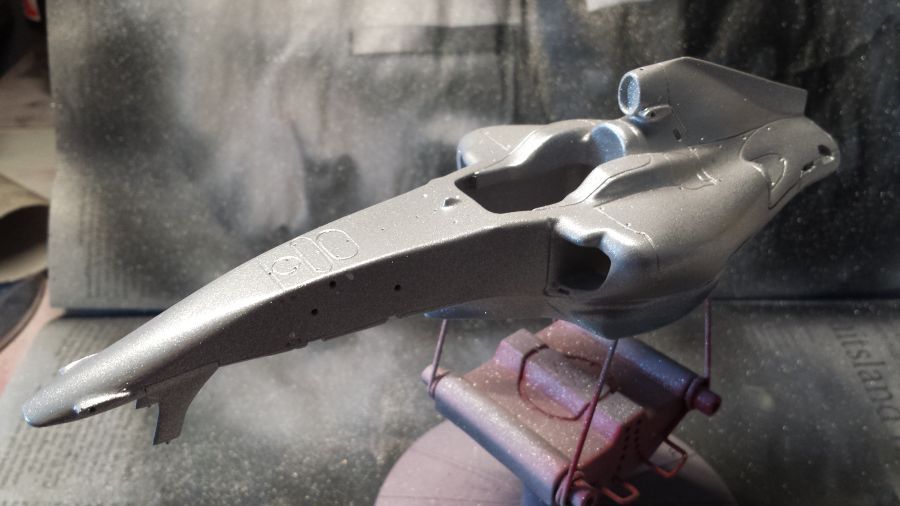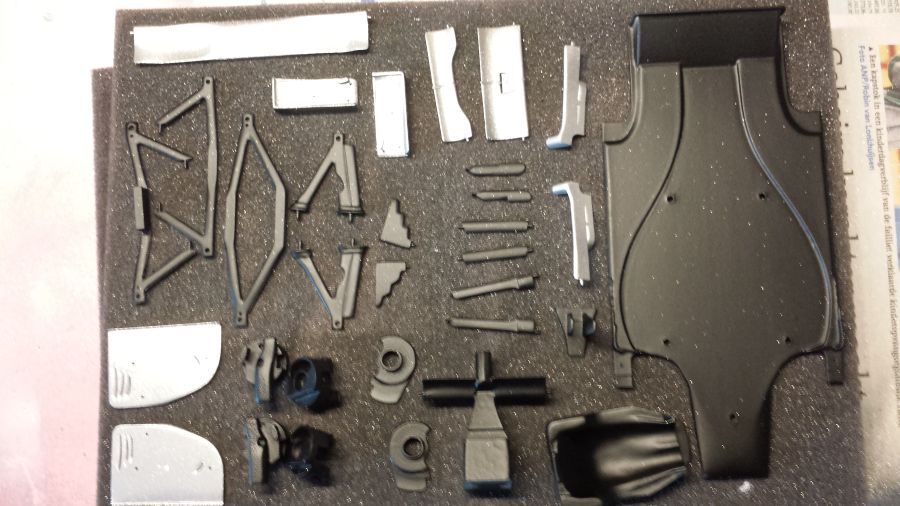 Het rood heb ik in 3 à 4 lagen gespoten. Veel te veel. Het zilver wordt volledig bedekt. Dus maar opnieuw. Eerst weer een laag zilver.
The red has been sprayed about 3 or 4 layers. Too much. The silver is completely covered. So again.  First a coat of silver.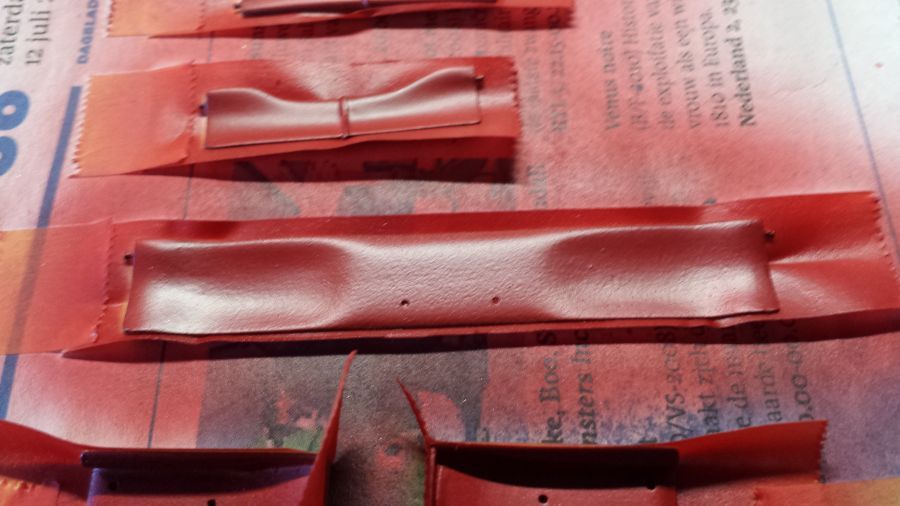 1e laag rood.
1st layer of red.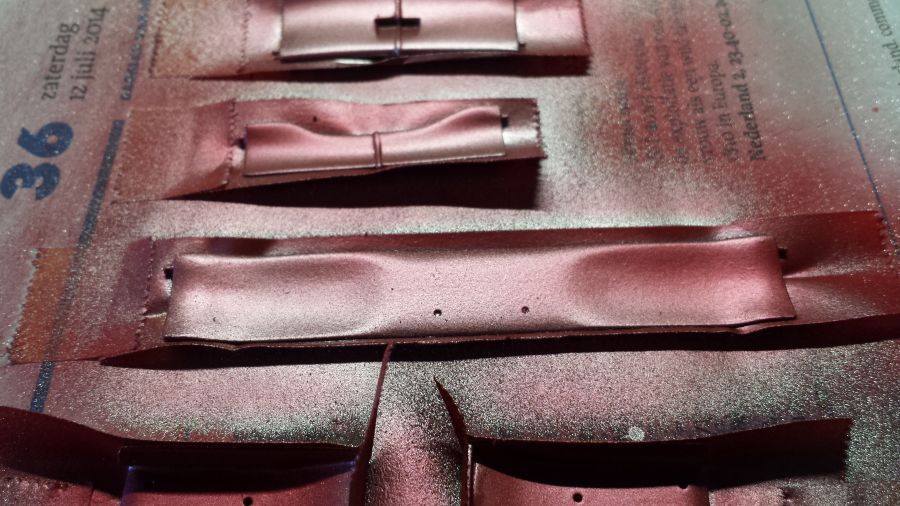 2e laag. De kleur is bijna niet goed te fotograferen.
2nd layer. It's very hard to take a picture from this color.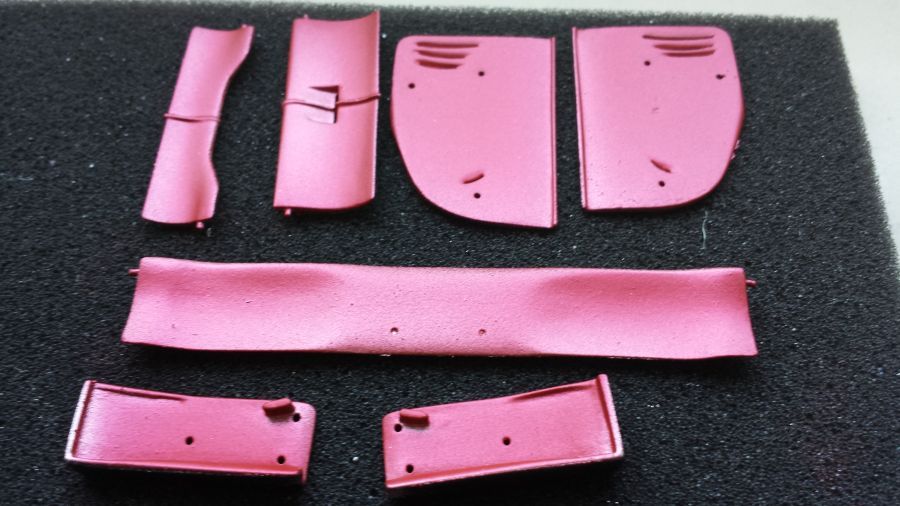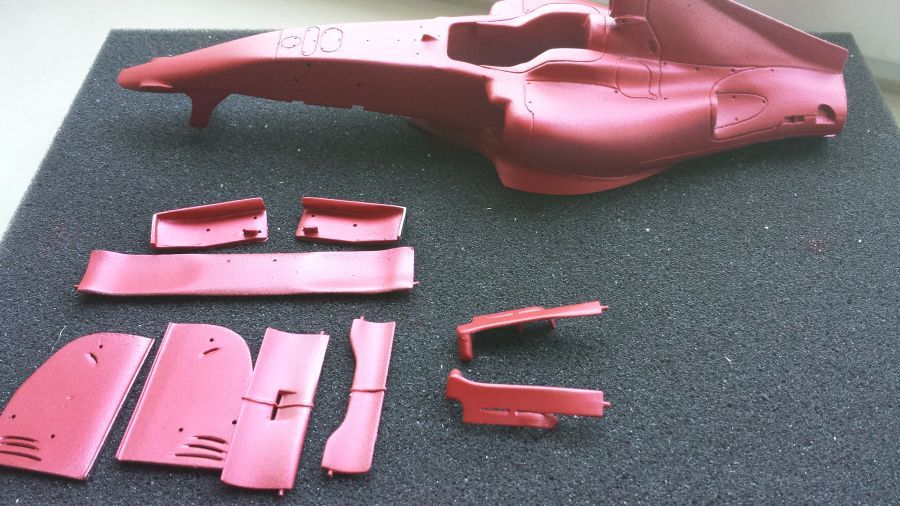 Daarna een laag glanslak. Deze foto's zijn gemaakt met mijn Nikon in de hoop dat de kleuren beter zijn te zien.
After this a coat of gloss lacquer. These pics are made with my Nikon. I hope the colors are shown better.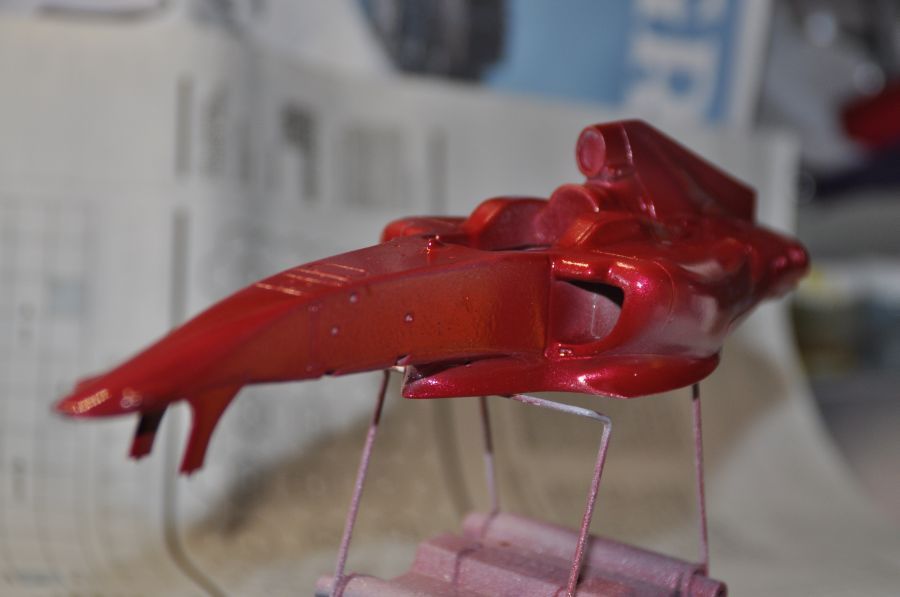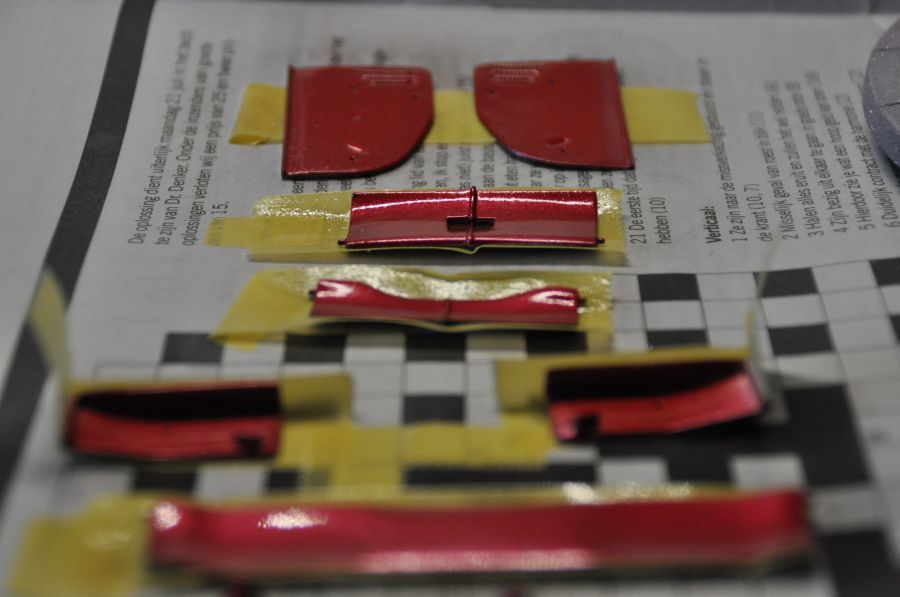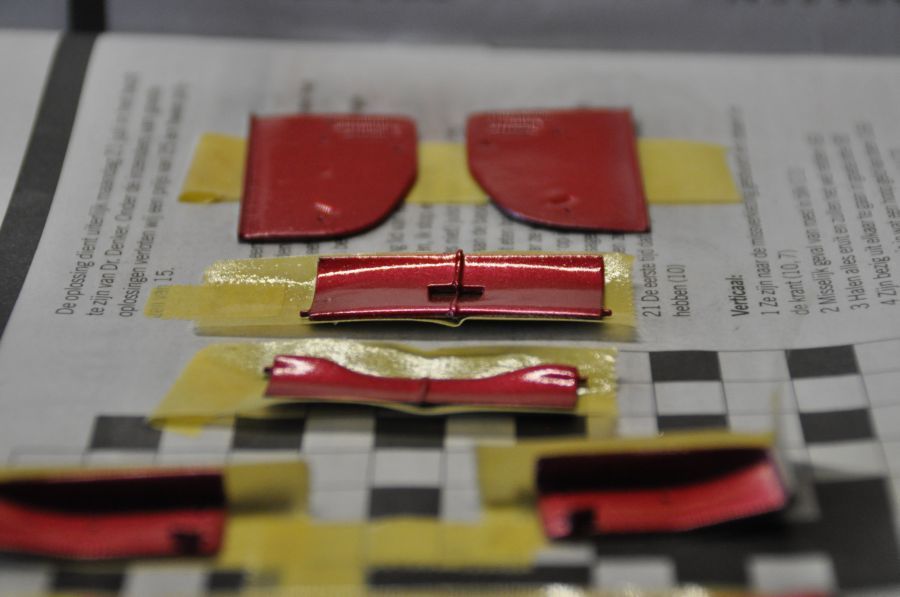 Ik ben nog niet tevreden met de kleur en heb besloten nog een 3e laag rood te spuiten.
I am not happy with the color and therefor have decided to airbrush a 3rd layer of red.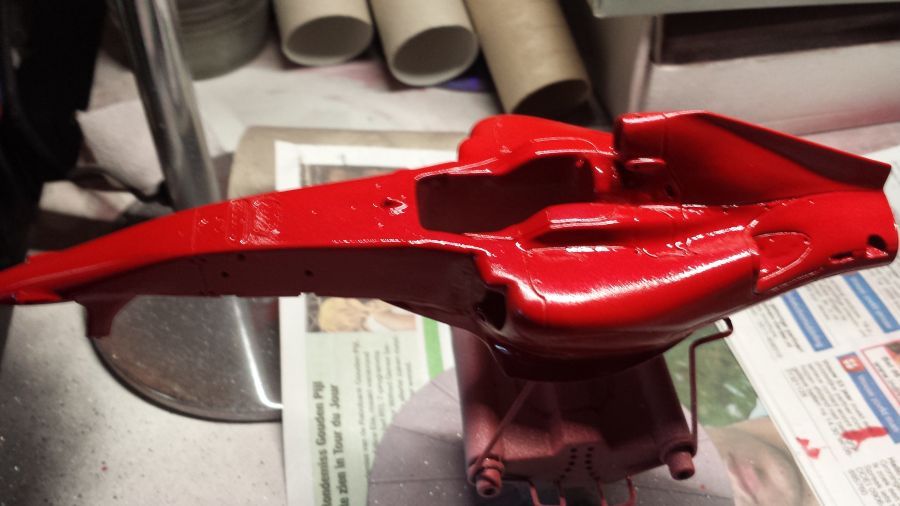 De zwarte en rode onderdelen vóór het aanbrengen van decals.
The red and black parts before decalling.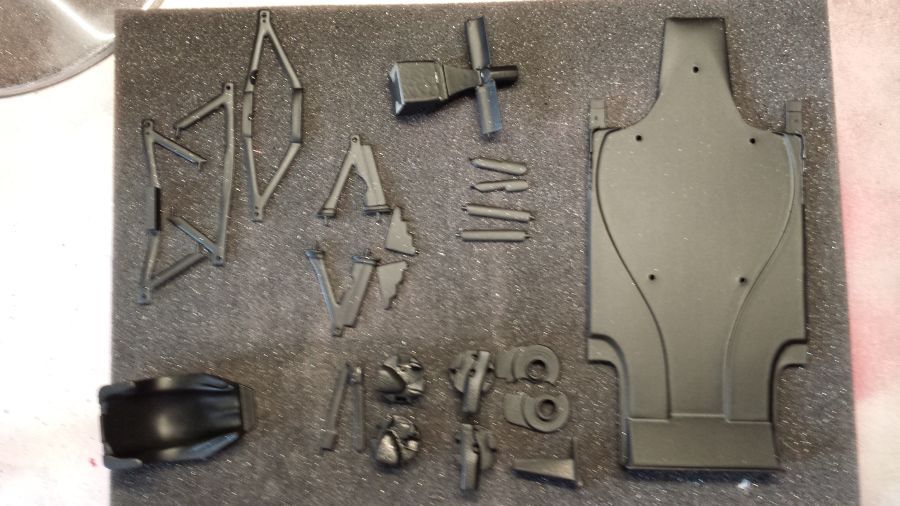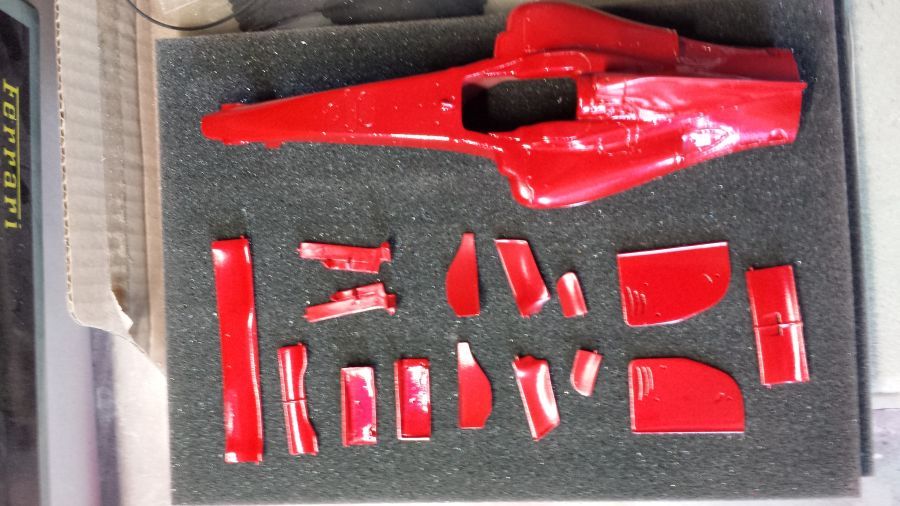 De carbon fiber decals zijn zeer stijf. Micro Sol heeft geen enkele invloed op het zachter maken. Ook Daco Decalsetting Strong heeft bijna geen invloed. Dit gaat veel tijd kosten.
The carbon fiber decals are very stiff. Micro Sol has no influence on softening the decals. Also Daco Decalsetting Strong has almost no effect. This will be very time consuming.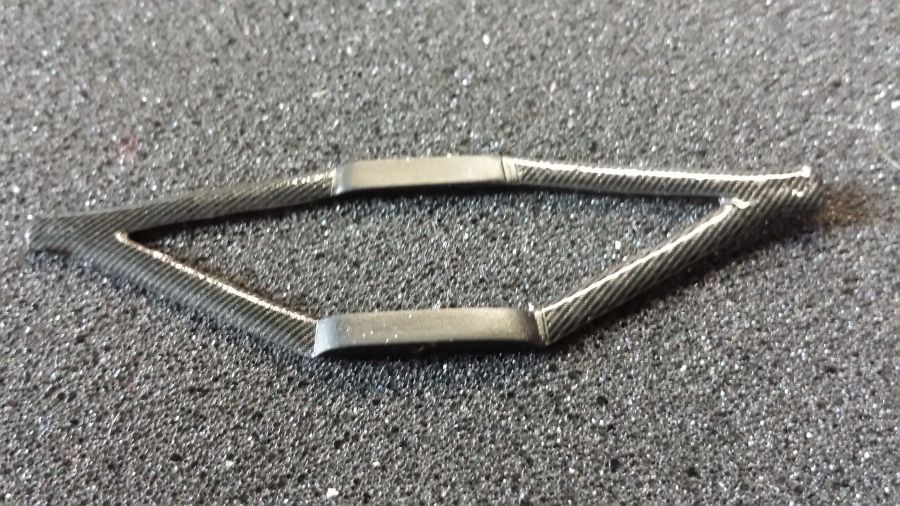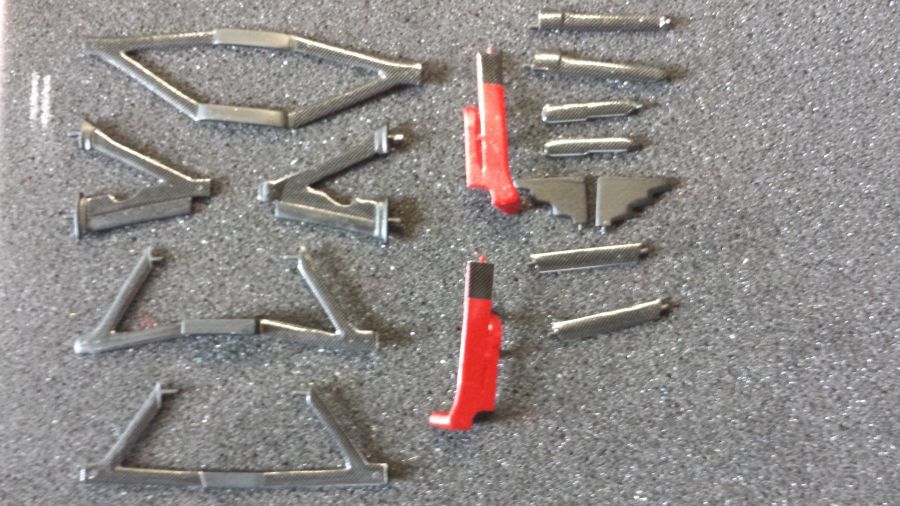 Een groot deel van de decals zijn aangebracht. Nu eerst drogen, dan glanzende lak erover en dan pas de carbon fiber decals aanbrengen.
A large part of the decals have been applied. Now first let it dry, then gloss coat over it, and then the carbon fiber decals will be applied.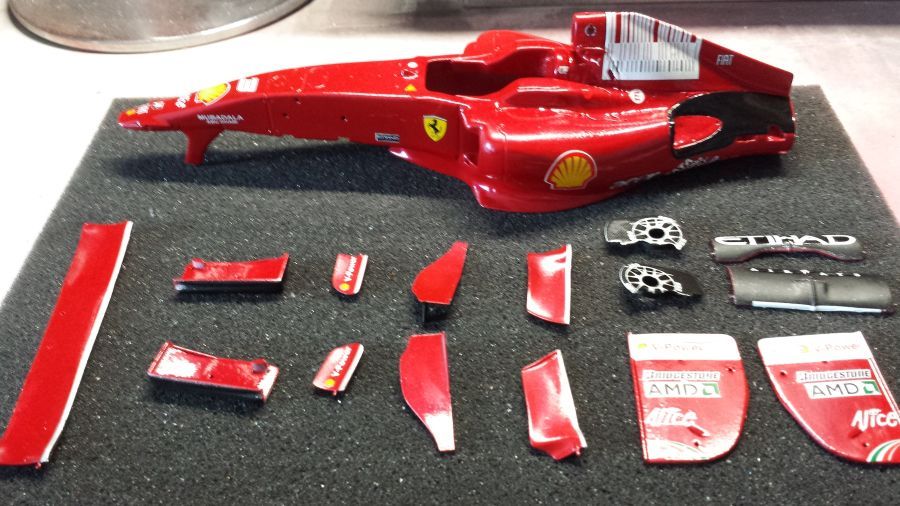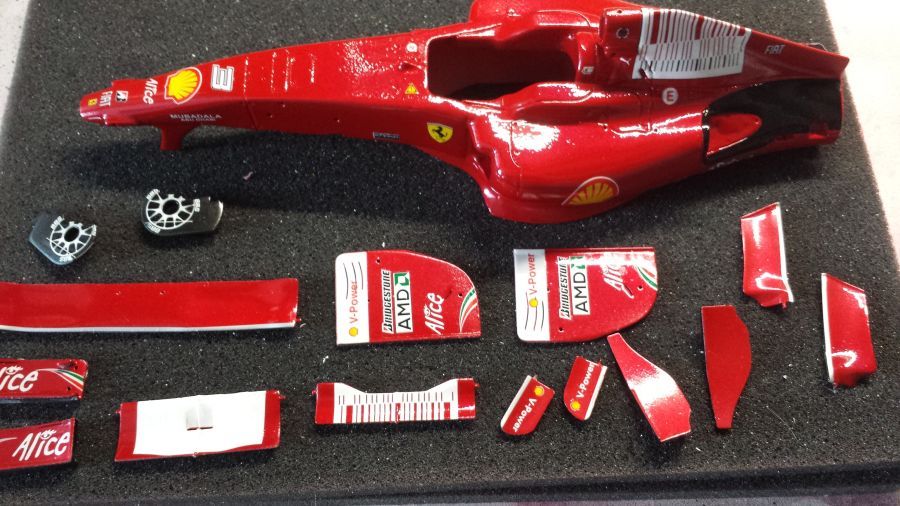 Bijna alle CF decals zijn geplaatst. Voor de laatste decal moet een deel van de voorwielophanging worden gemonteerd. Daarna goed laten drogen. De kleine vouwen gaan er dan uit.
Almost all CF decals have been applied. For the last one, a part of the front suspension has to be in place. Then let it dry thoroughly. Any small wrinkles will be gone.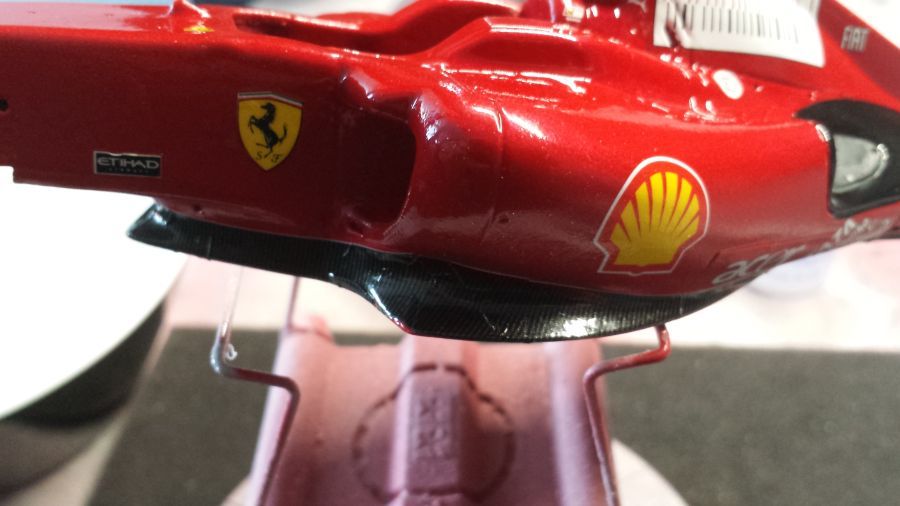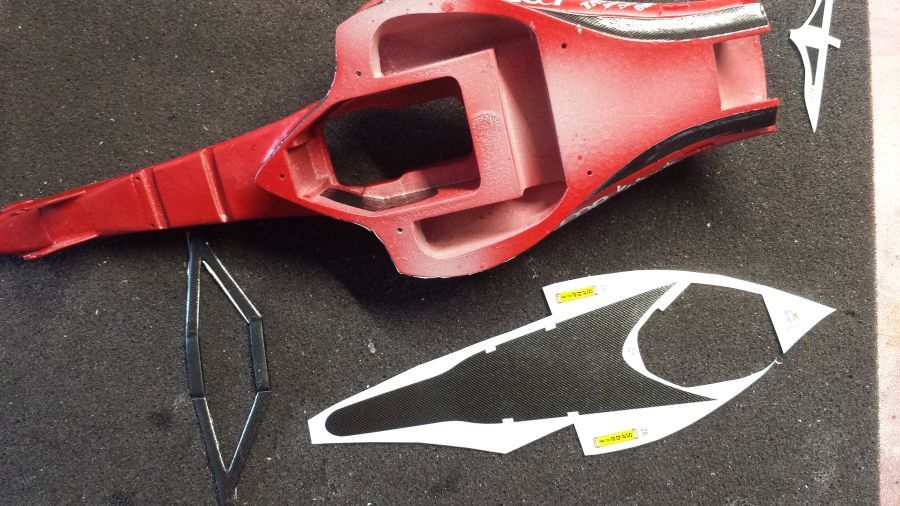 Het ziet er nu niet uit, maar wanneer de decal droog is, zal deze glad zitten.
Looks bad for now, but when dry, the decal will be smooth.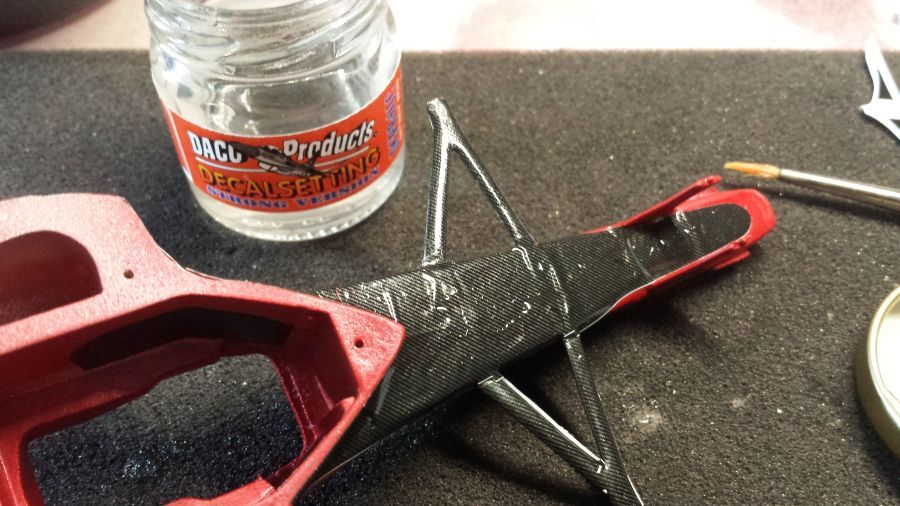 De voorwielophanging zit erop.
The front wheel suspension is on.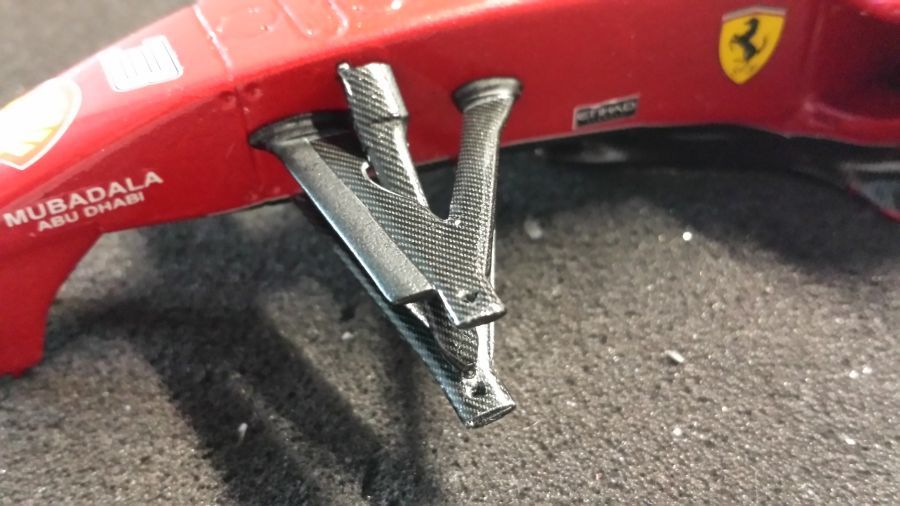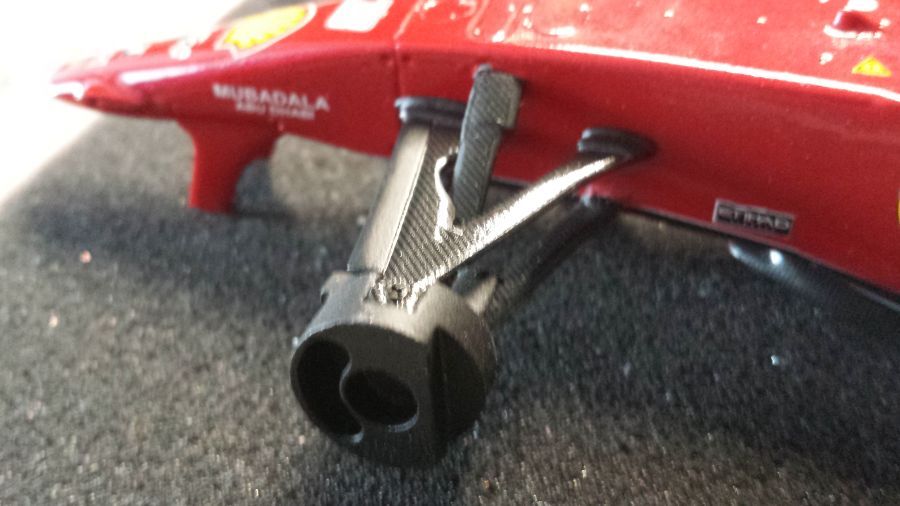 En de achterwielophanging.
And the rear wheel suspension.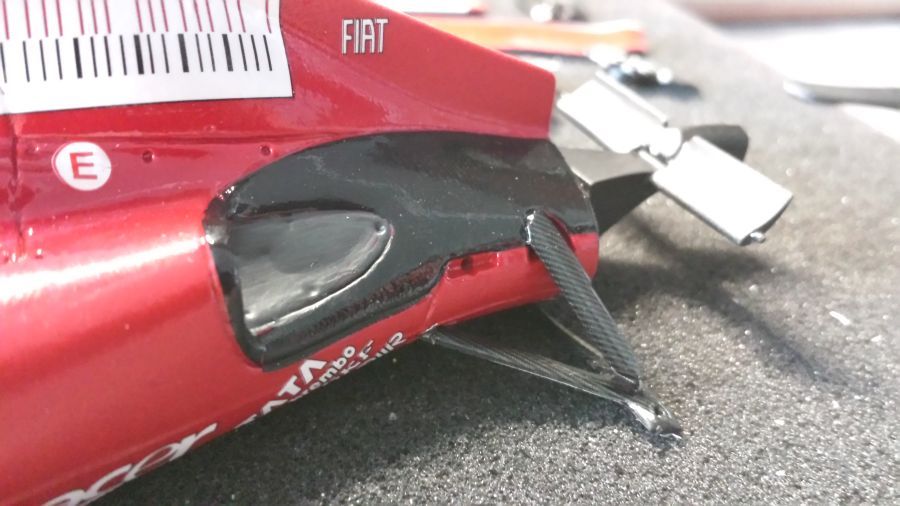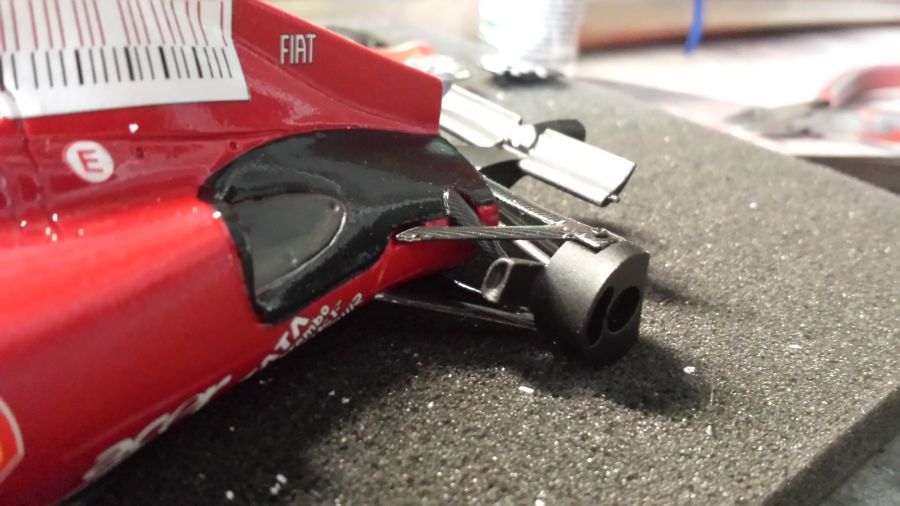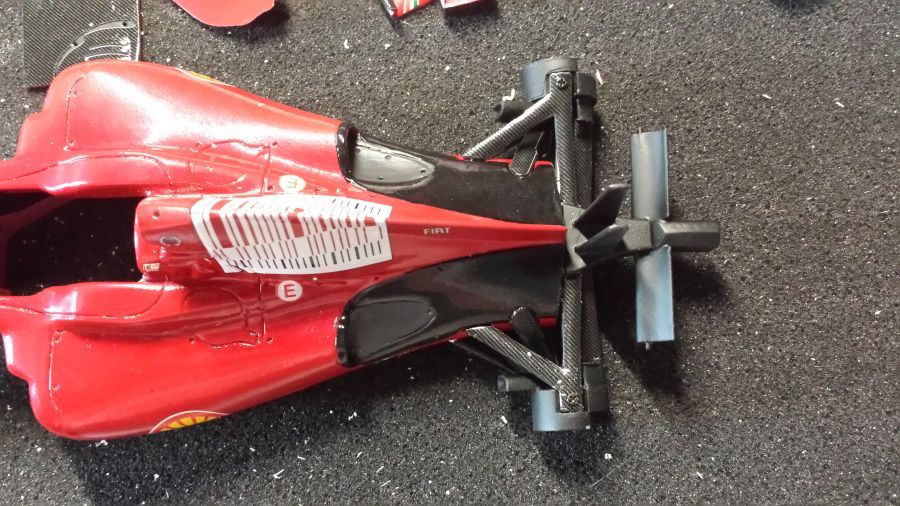 Door met het maken van de veiligheidsgordels. Dit keer gebruik ik zijdeband. Helaas is het iets te breed om door de gespen the halen, ik moet dus improviseren. Ik plak sommige gespen op de band. 
Now i am continuing making the seat belts. This time i use silk ribbon. Unfortunately it is a bit too wide to get it through the buckles. I have to improvise. I will glue some buckles on the ribbon.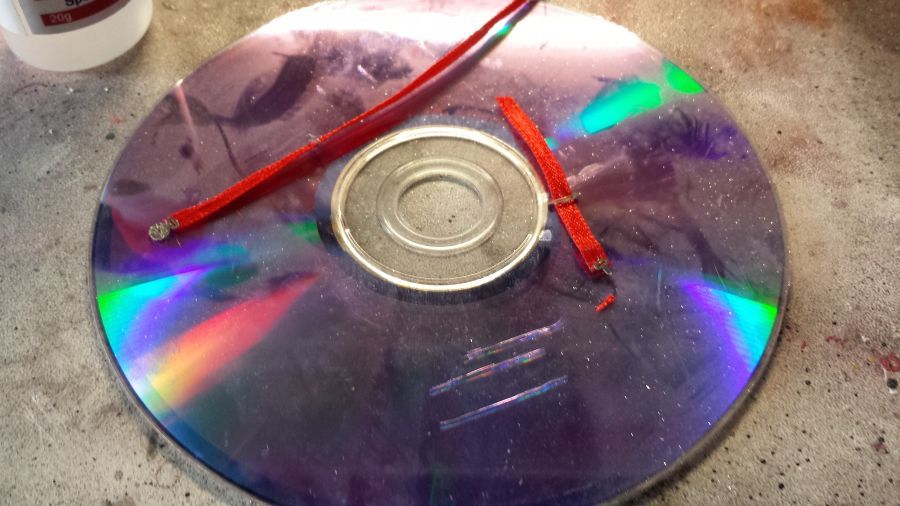 De gordels zijn gemonteerd en de stoel kan worden geplaatst samen met de bodem.
The belts have been assembled and the seat can be placed together with the under tray.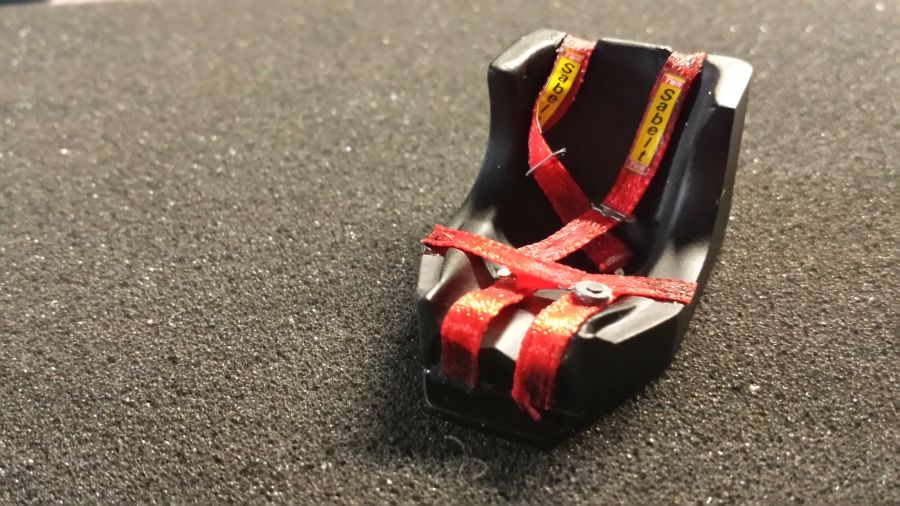 Het stuurwiel en dash zijn gemonteerd. De stoel, de body en de bodemplaat zijn met elkaar verbonden.
The steering wheel and dash have been mounted. The chair, body and under tray are connected.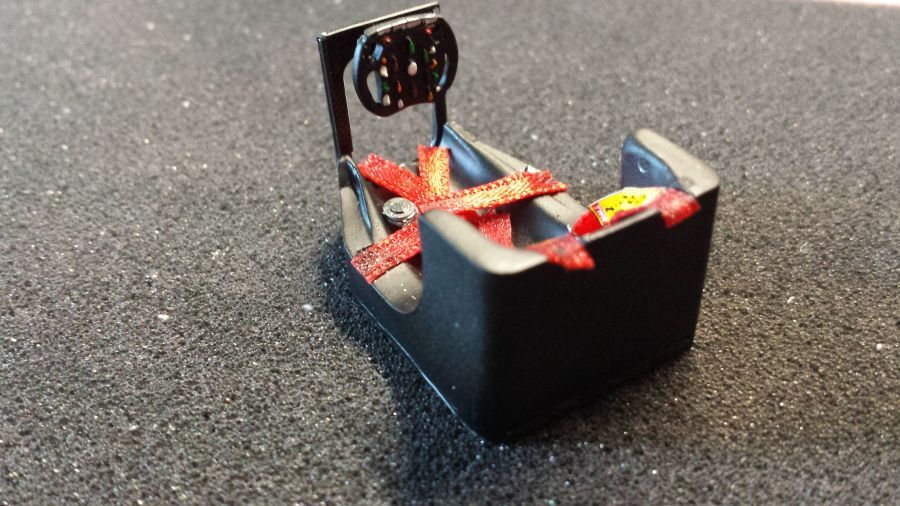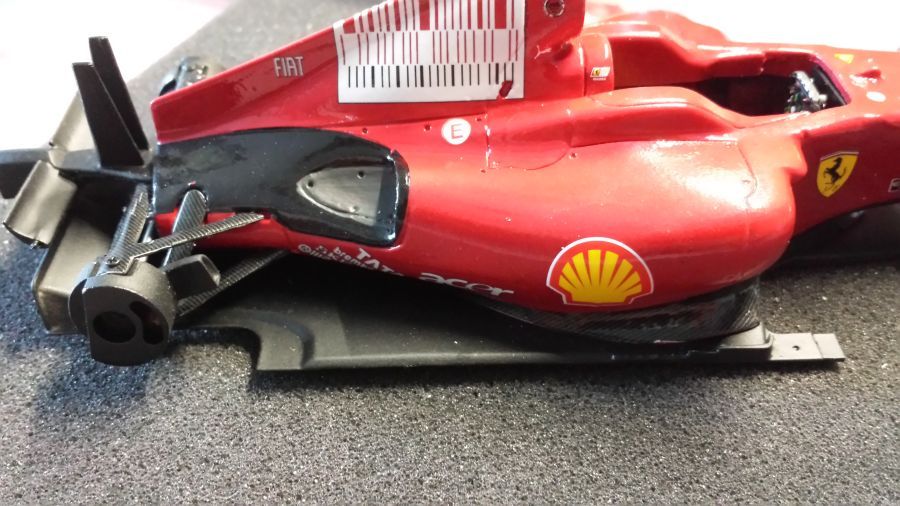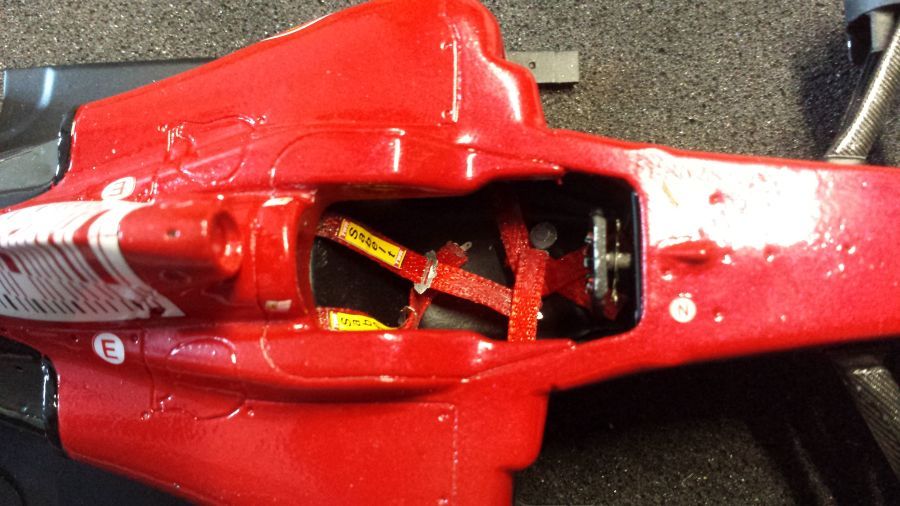 De remschijven worden gemonteerd.
The break discs will be mounted.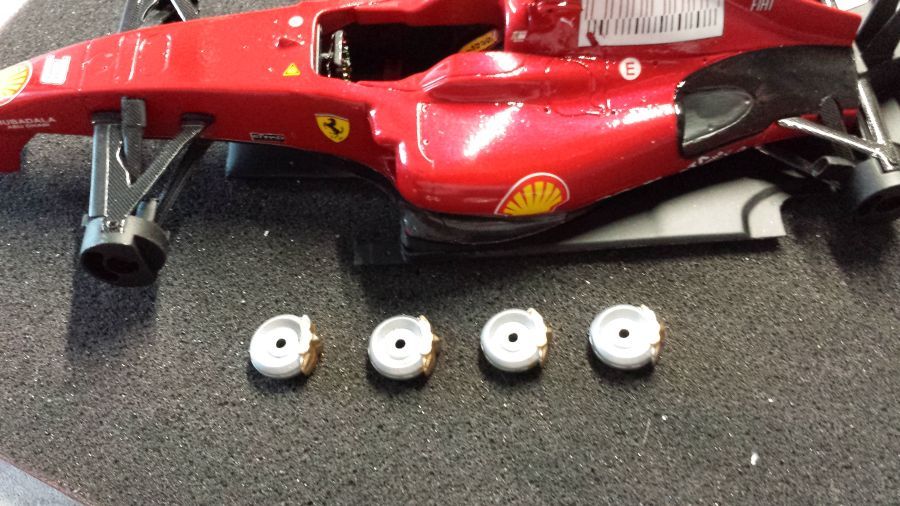 De velgen worden in elkaar gezet, de banden opgeruwd en de decals aangebracht. Let bij het aanbrengen van de decals op pijlen voor de juiste draairichting. De bijgeleverde decals kloppen niet. Plak dus niet alle decals voor links op de linkerband. Voor een linkerband moet links aan de binnenkant en rects aan de buitenkant. Voor rechts dus andersom.
The rims will be put together, the tires will be roughened and the decals will be attached. Watch out when processing the decals. The arrow on the decals should point to the direction of rotation. So do  not stick all the decals marked left on the left tire. For the left tire you should stick left to the inside and right to the outside of the tire. For right the other way around.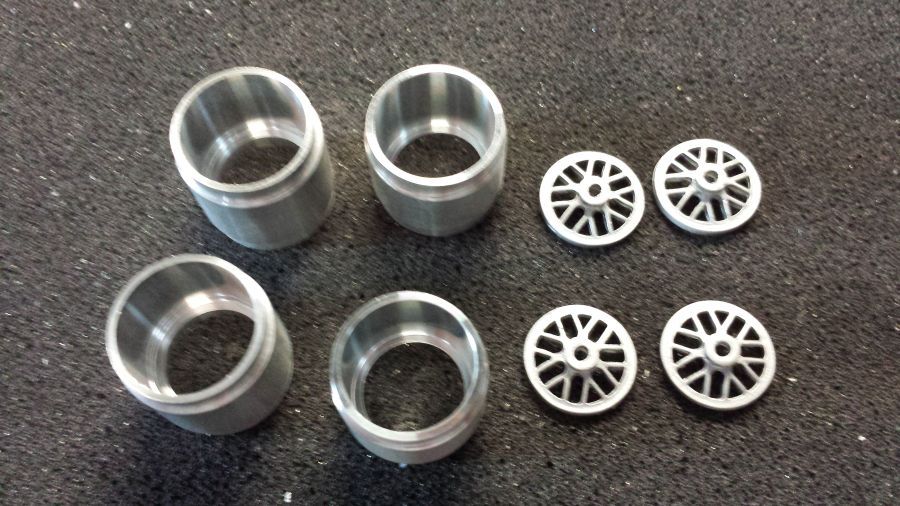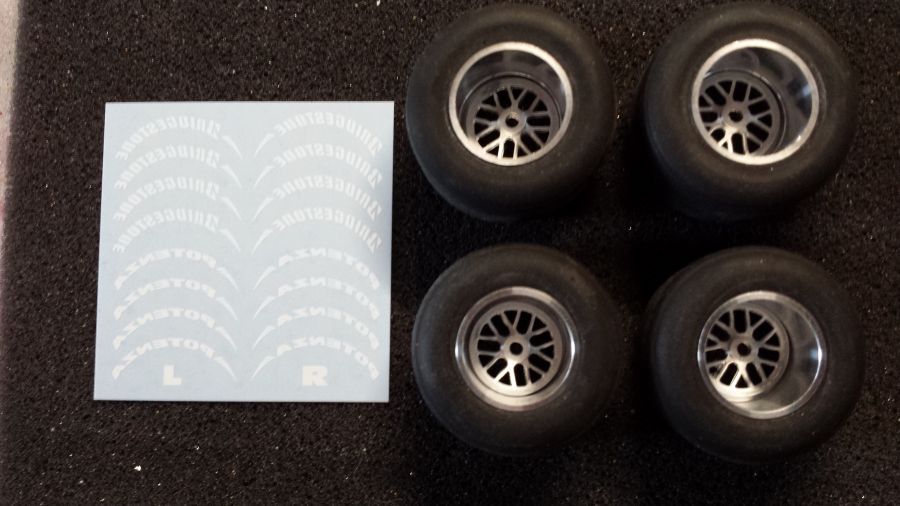 Het resultaat LI=links binnen LO=links buiten RI= rechts binnen RO=rechts buiten.
The result LI-left inside LO=left outside RI=right inside RO=right outside.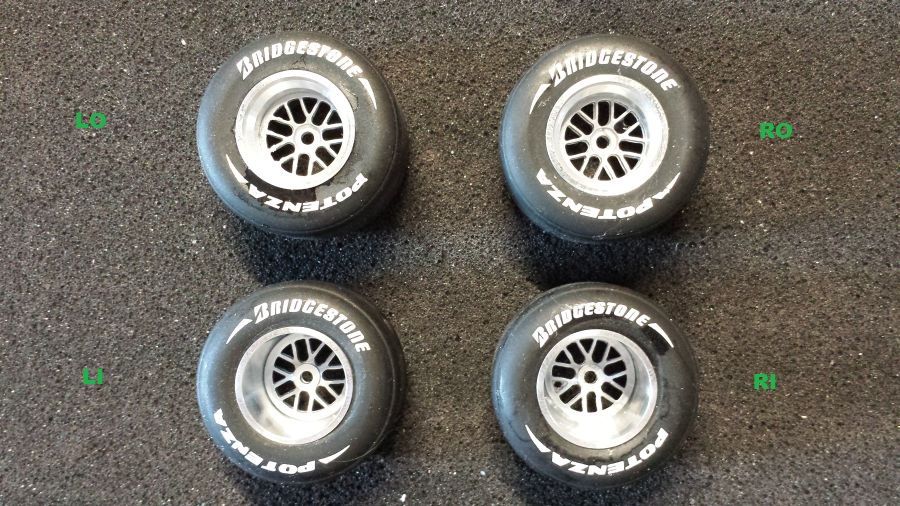 Het in elkaar zetten van de voorvleugel. Een nauwkeurig karwei. Hetzelfde geldt voor de achtervleugel.
Assembly of the front wing. An precise job. The same goes for the rear wing.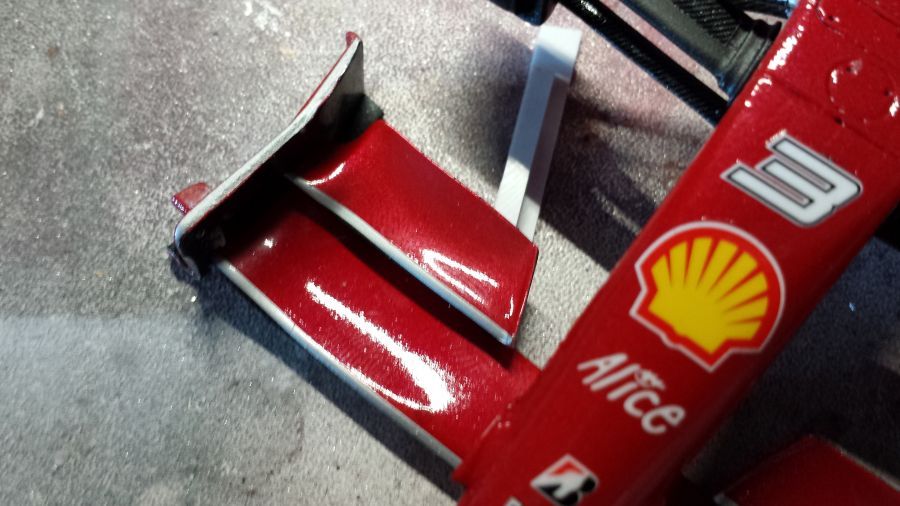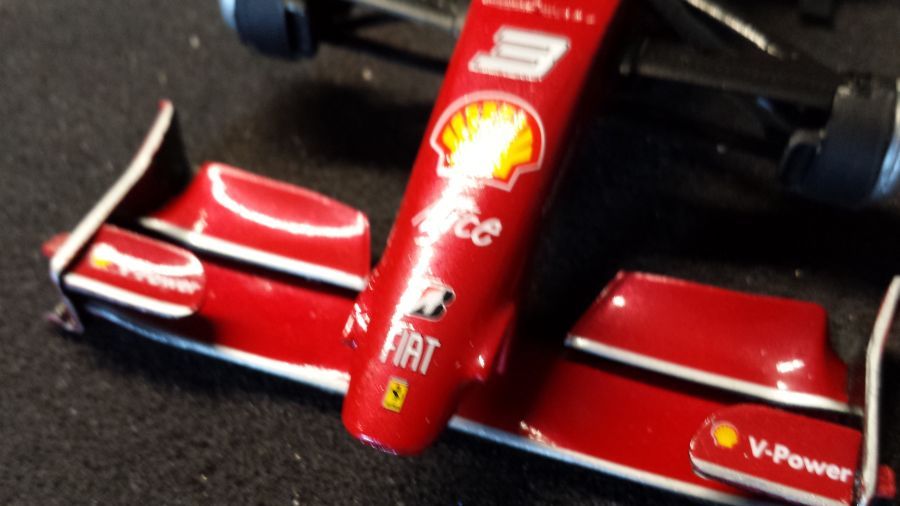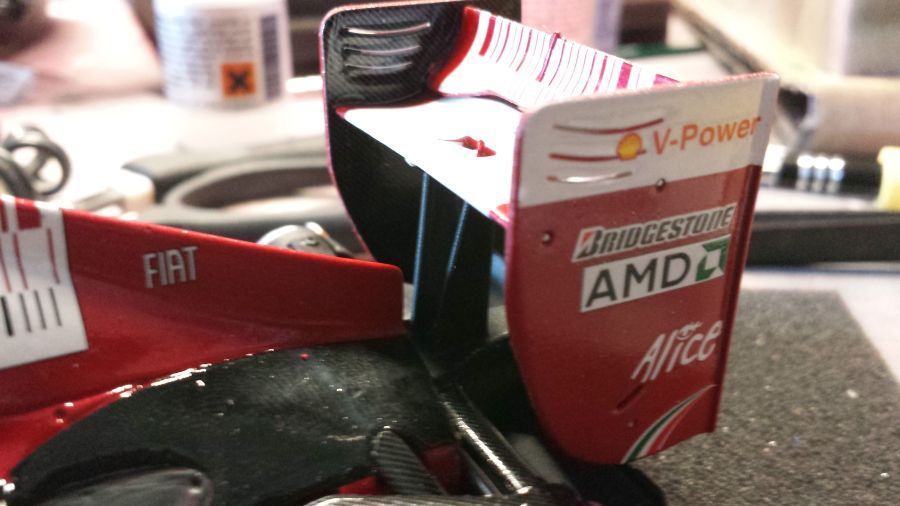 Wat meer details toegevoegd.
Added more detail.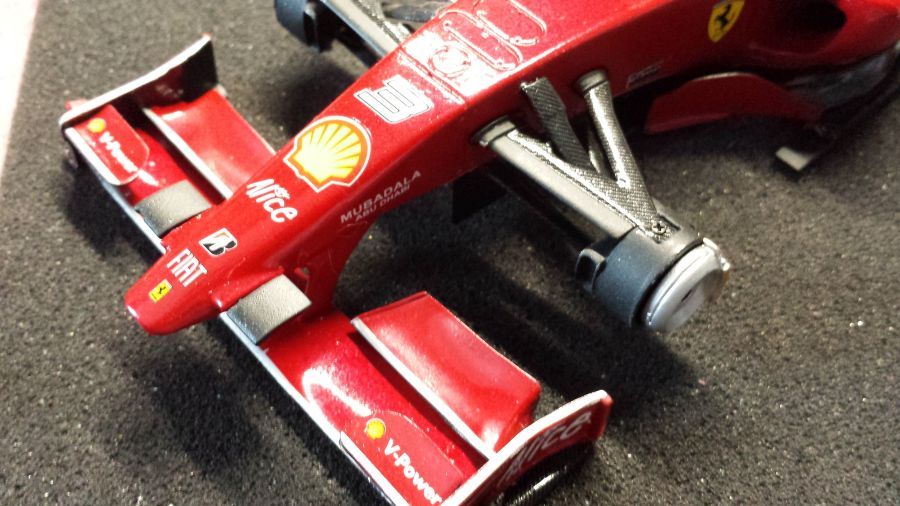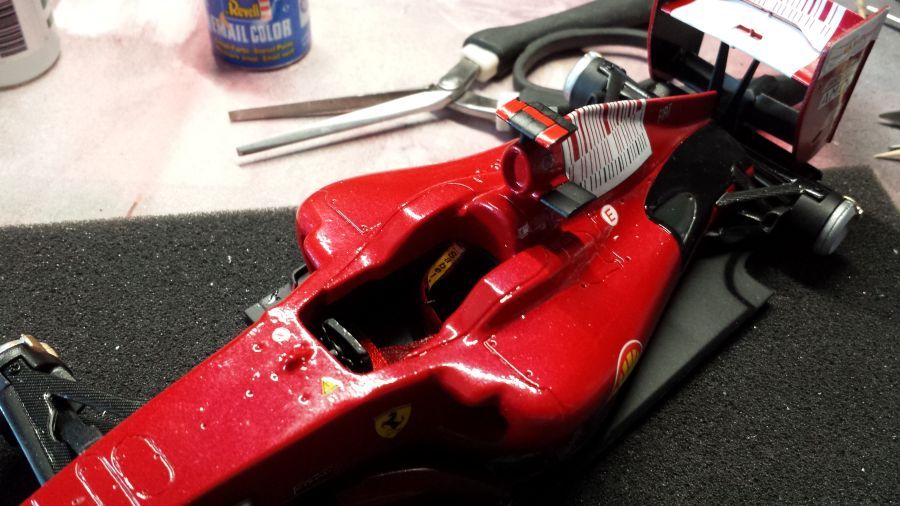 De spiegels, antenne, snelsluitingen en bargeboards eraan en klaar.
Added the mirrors, antenna, fasteners and barge boards and ready.