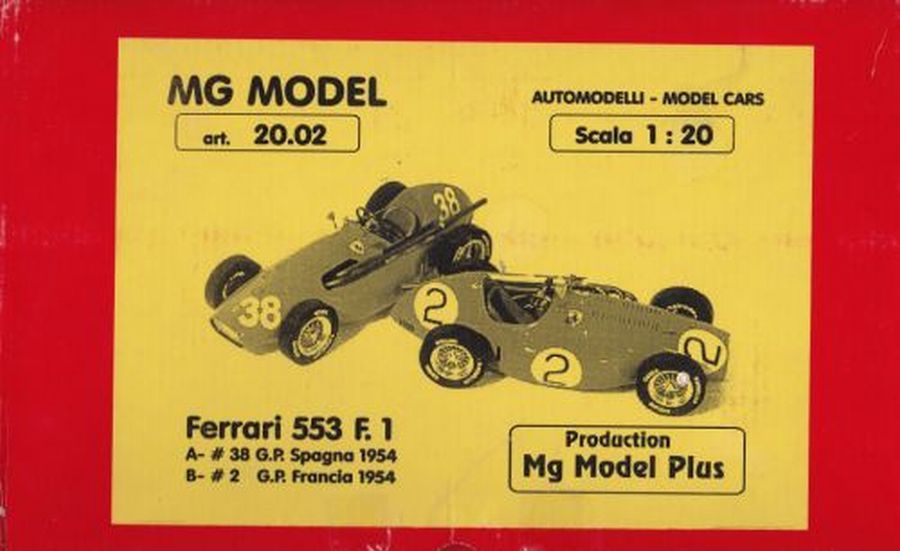 Vandaag begin ik met het bouwen van deze 1954 Ferrari 553 F1. Ik maak de wagen zoals deze in 1954 werd gereden door José Froilán González tijdens de GP van Frankrijk. Het is een schaal 1/20 kit van MG Model Plus (art. nr. 20.02). Deze kit is zeer zeldzaam. Ik heb hem maar 1x op Ebay voorbij zien komen en was blij dat ik de hoogste bieder was. Het is een eenvoudige kit voor wat betreft het aantal onderdelen. Dit is te zien op de bijgaande foto's.
Today i will start building the 1954 Ferrari 553 F1. I will build the car as driven in 1954 by José Froilán González during the GP of France. It's a scale 1/20 kit from MG Model Plus (art. no. 20.02). The kit is very rare. I have only seen it come by on Ebay 1x and i was glad to be the highest bidder. It's a very simple kit parts wise. You can see it on these pictures.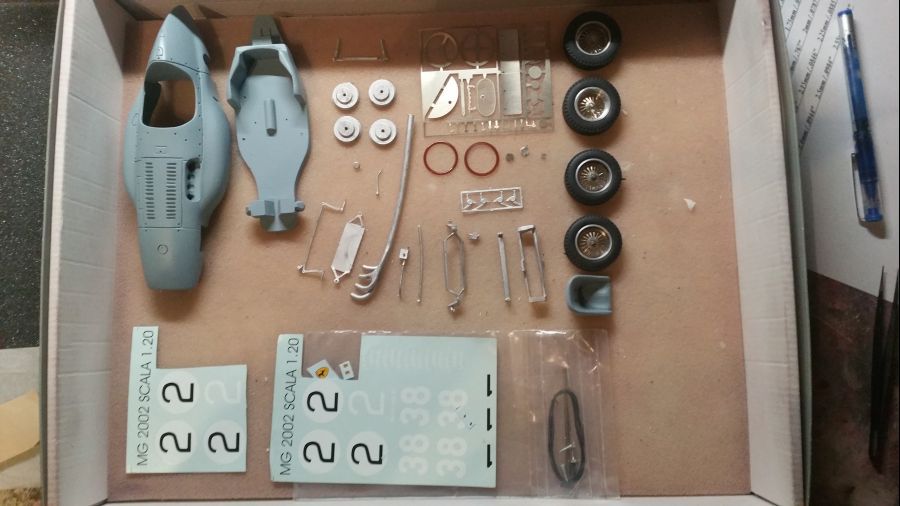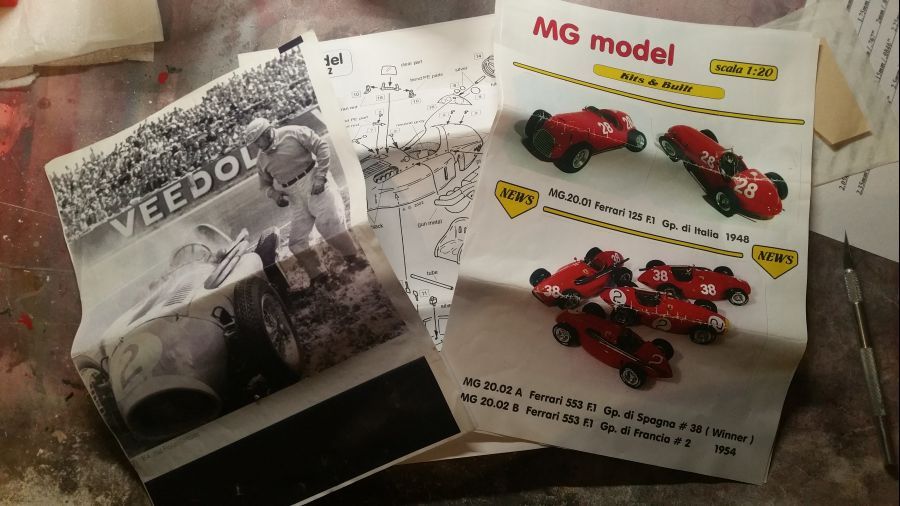 De vorige eigenaar heeft de body en vloer al gespoten met primer. De donkergrijze kleur komt me goed uit. De auto moet wat donkerrood worden, dus...
The previous owner painted the body and floor with primer. The dark grey colour suits me well. The car needs to be dark red, so...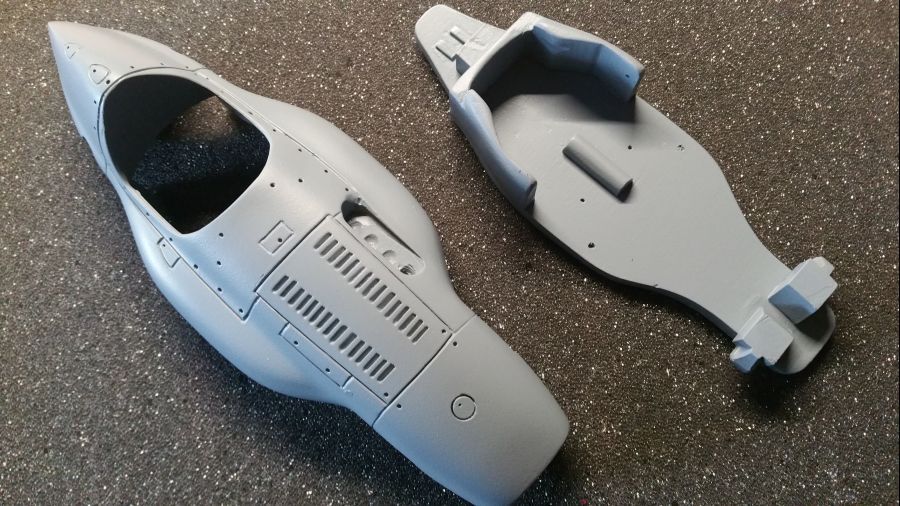 Voor het maken van de Franse versie van deze Ferrari 553 moet de neus een gele rand krijgen. Eerst afplakken, dan witte primer en vervolgens de gele kleur. Dit moet grondig drogen voordat het weer afgeplakt kan worden voor het aanbrengen van het rood.
Top create the French version of the Ferrari 553 the nose needs to get some yellow. First the masking, next some white primer and then the yellow colour. This needs to dry thoroughly before is can be masked for applying the red.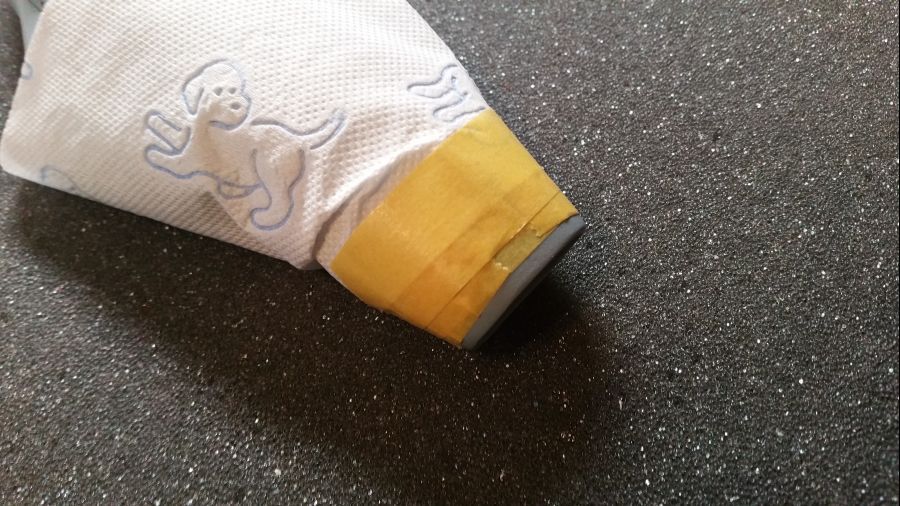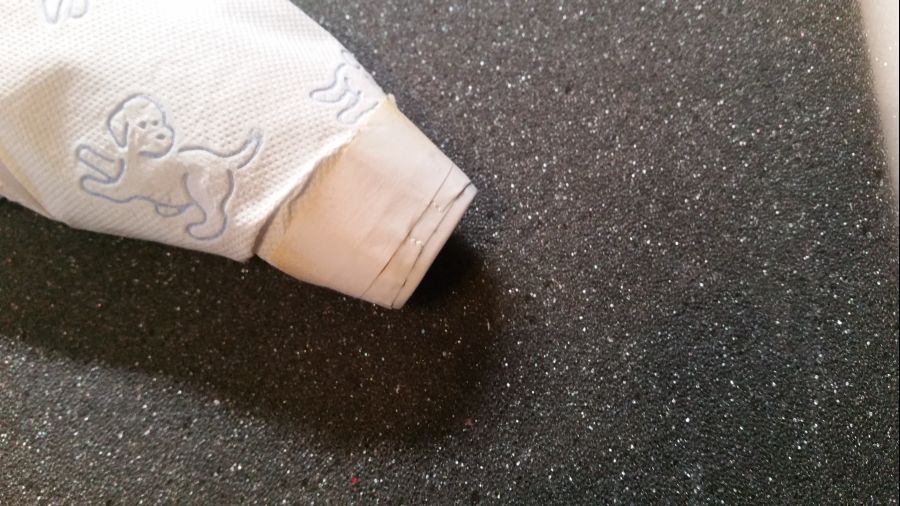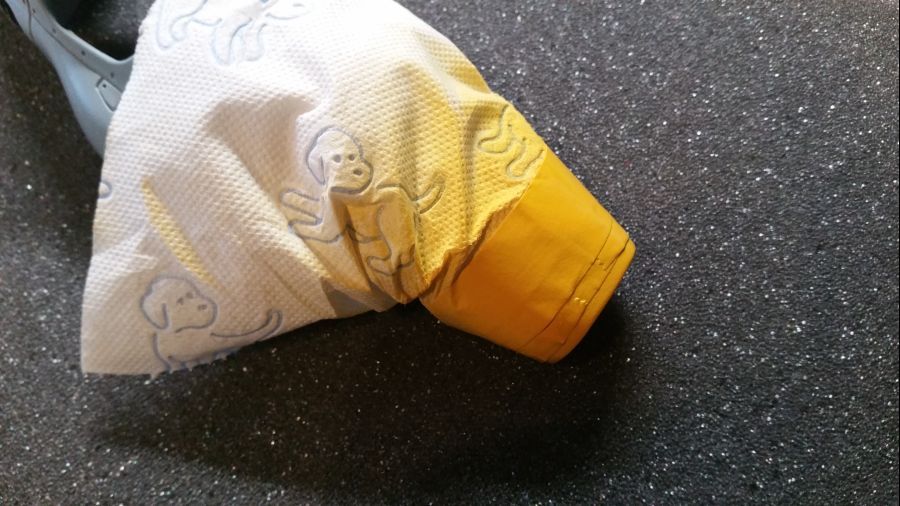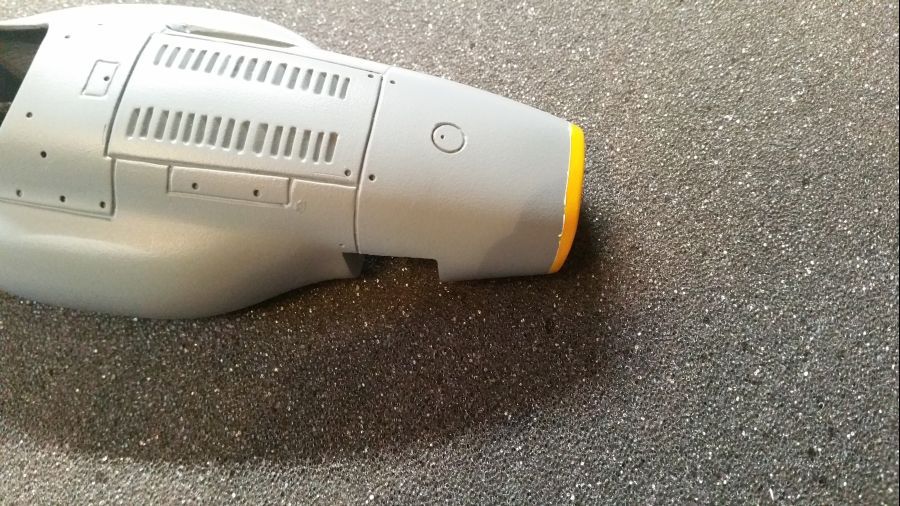 Dan Zero Paints ZP-1007 1960's Rosso Formula 1. Wat mij betreft een goede kleur over het donkergrijs.
Then Zero Paints ZP-1007 1960's Rosso Formula 1. I think a nice colour covering the dark grey.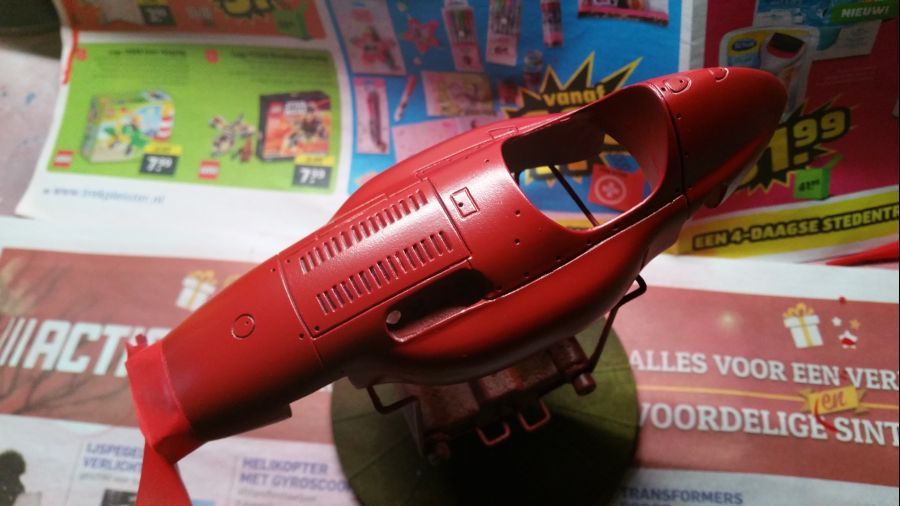 Hier en daar het zwart...
The black at some places...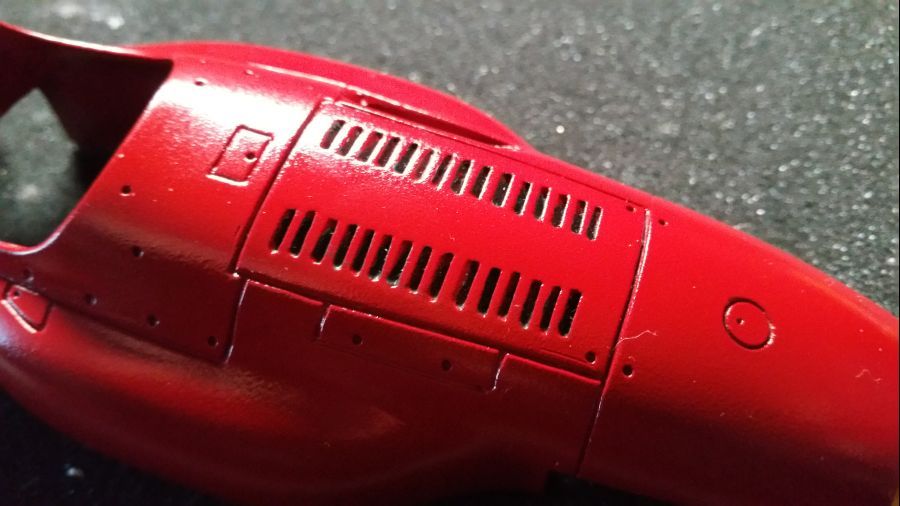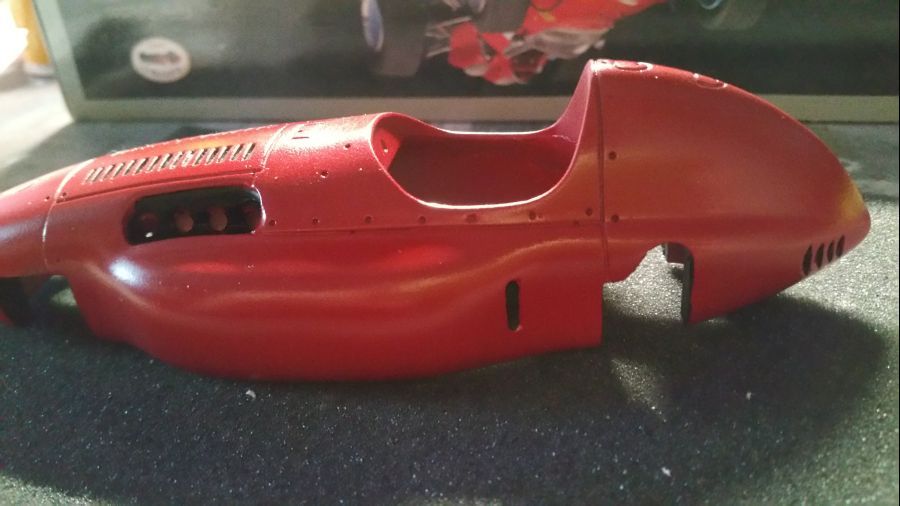 Verder met de vloer. De onderkant zwart, de bovenkant zilver en achterwand waar de stoel komt grijs. Ook even testen of het past.
Then the floor. The downside black, the topside silver and the bulkhead grey. And a test fit.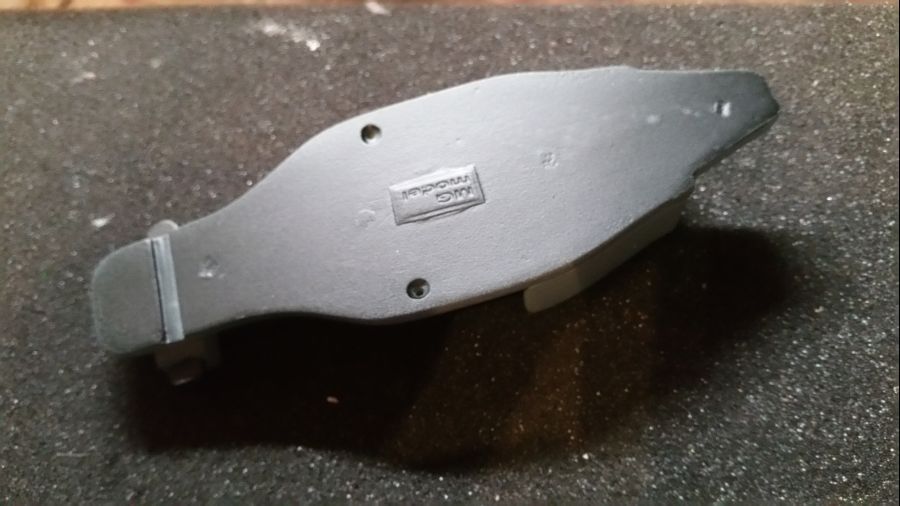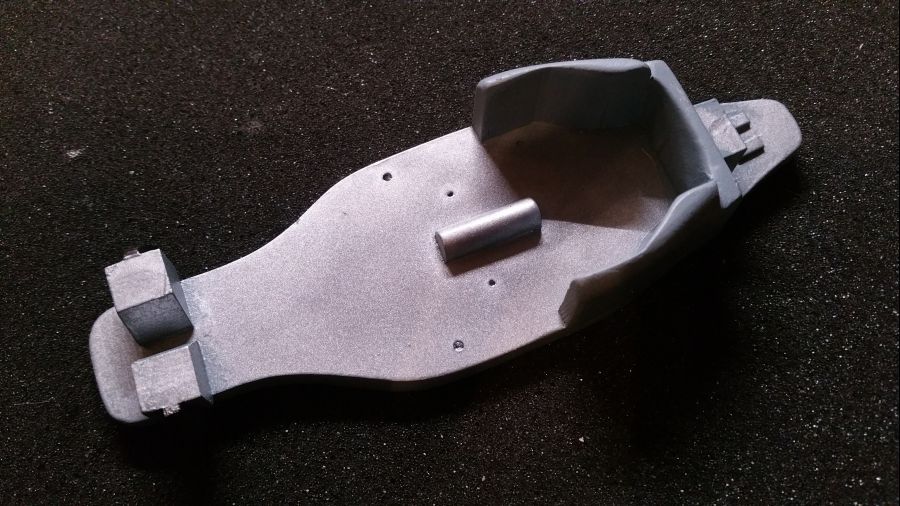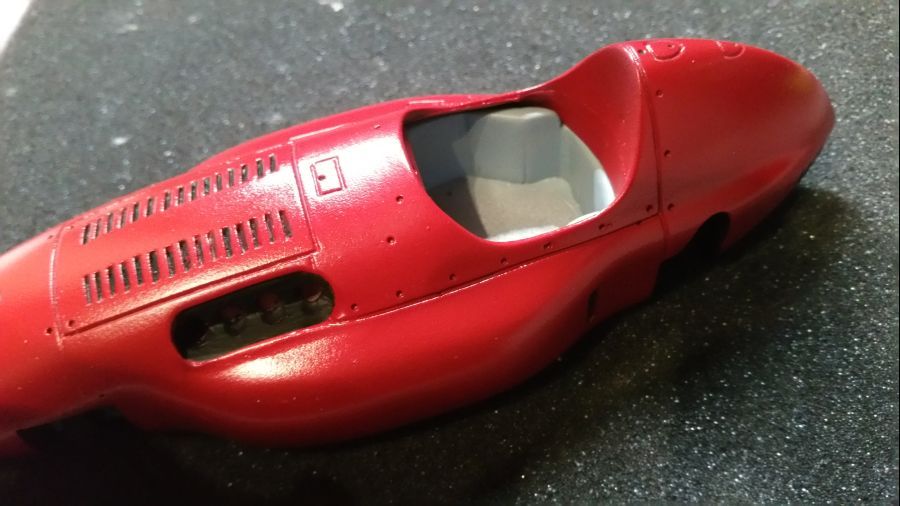 Vervolgens de voorwiel- en de achterwielophanging. Daarna wat kleine onderdelen.
Next the front wheel and the rear wheel suspension. Then some small parts.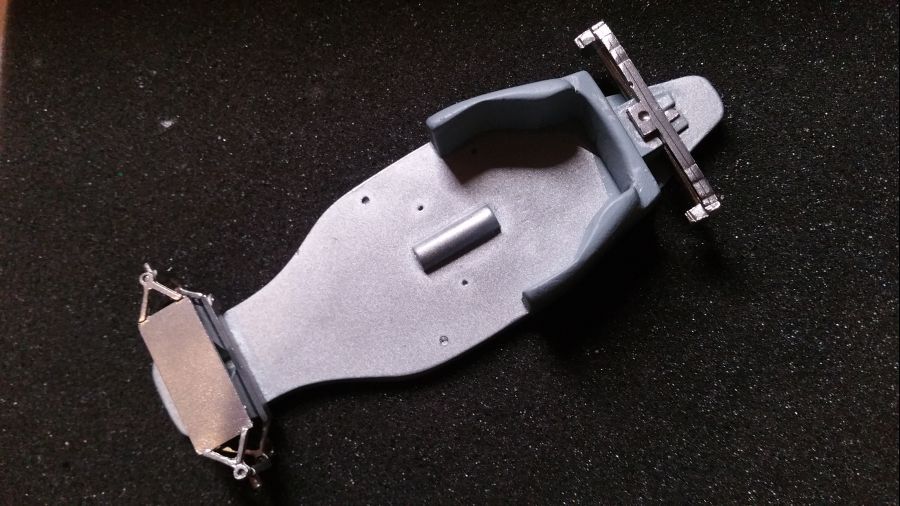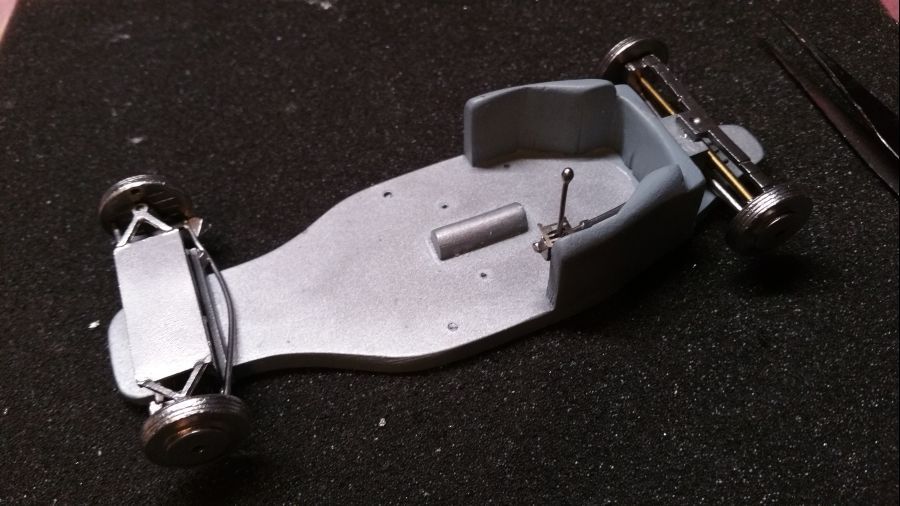 Dan de stoel...
Next is the seat...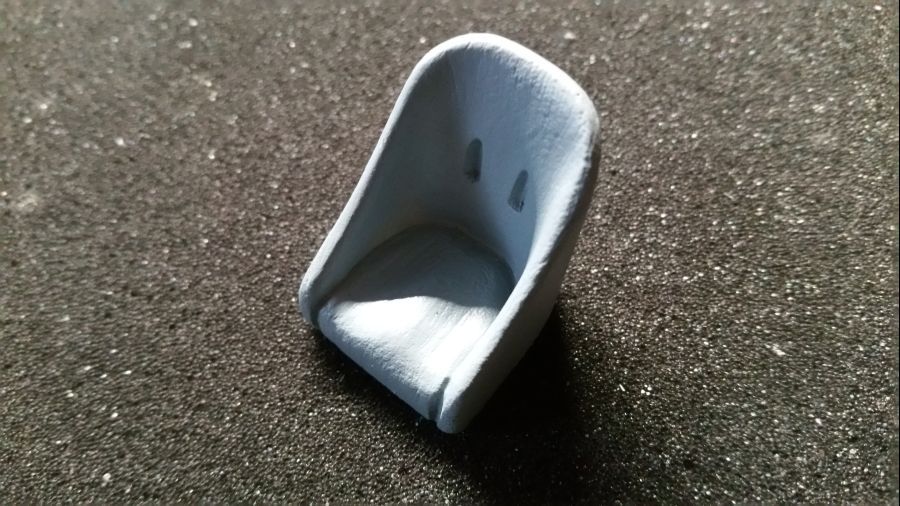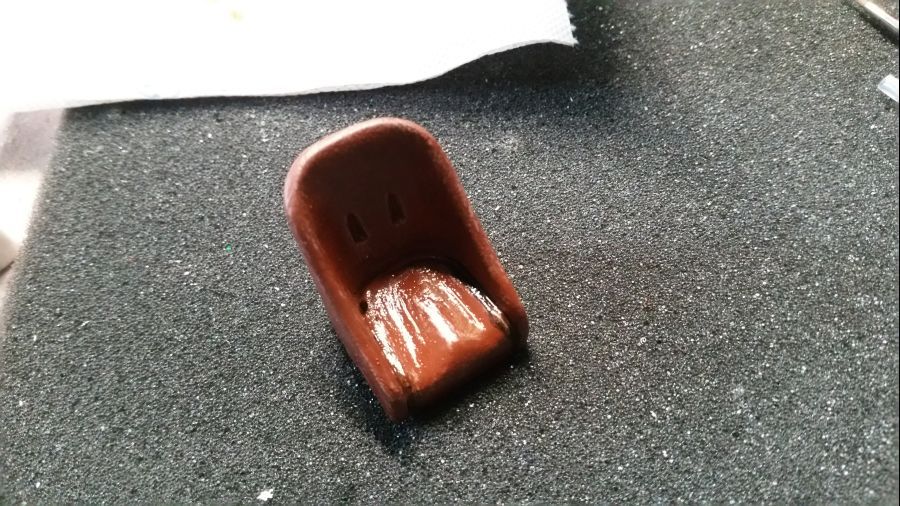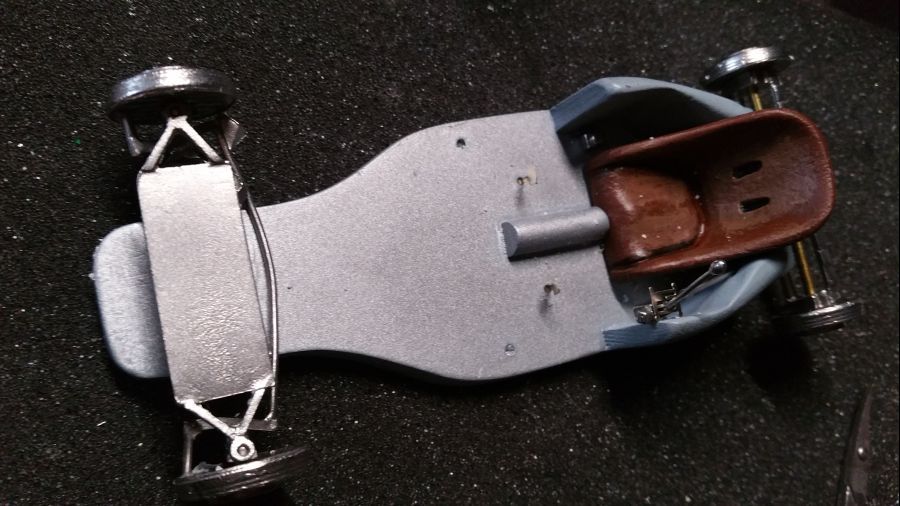 Het dashboard, vrij eenvoudig...
The dashboard, pretty simple...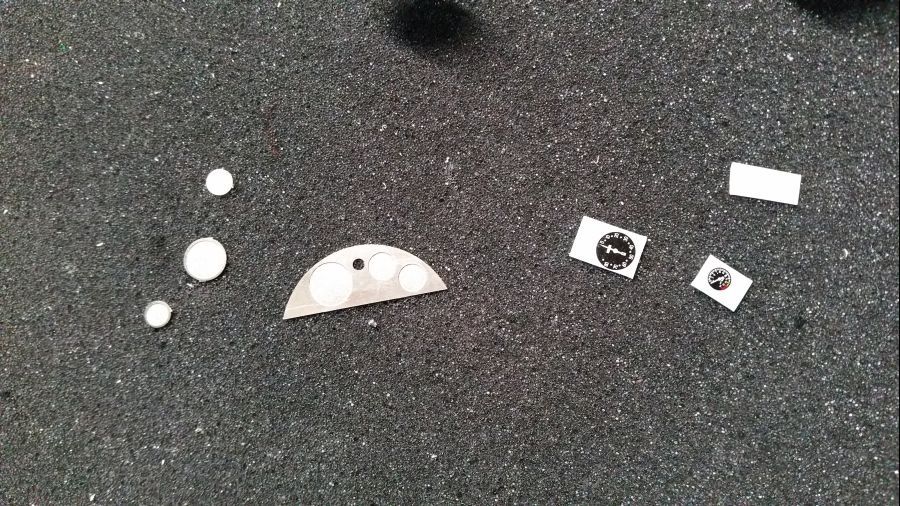 De decals..
The decals..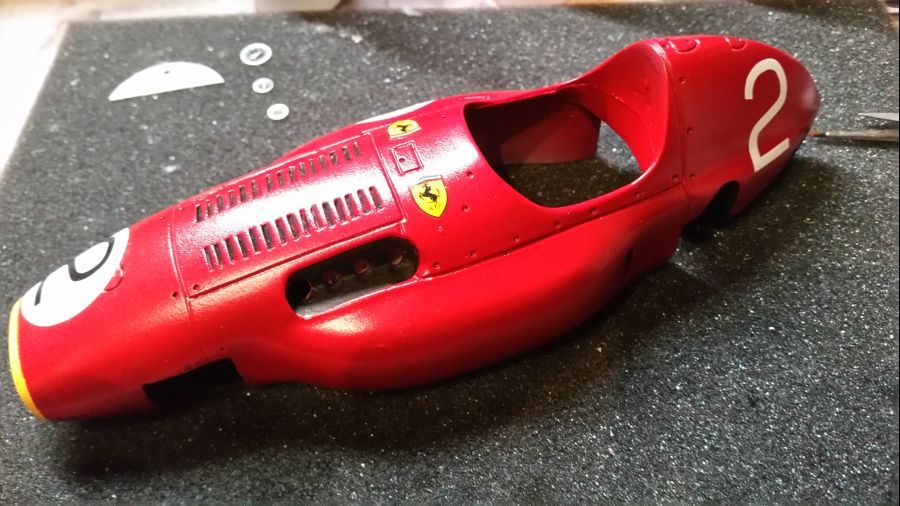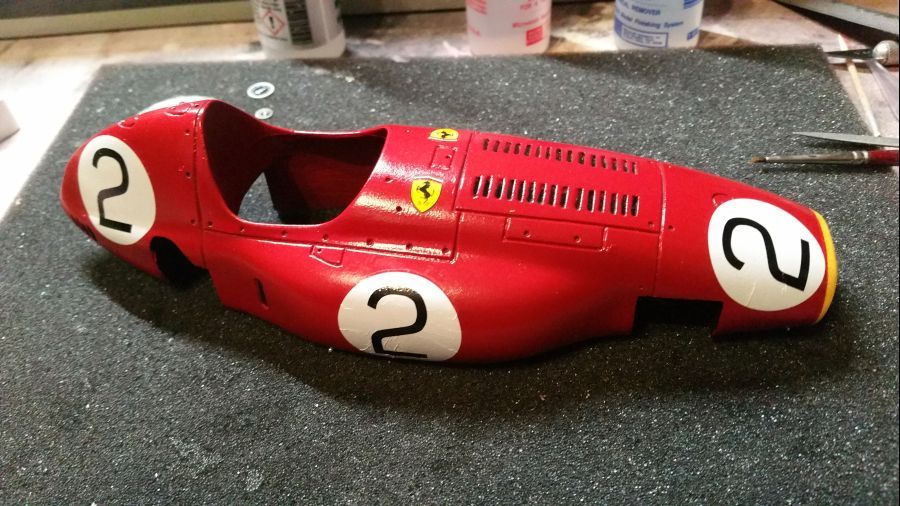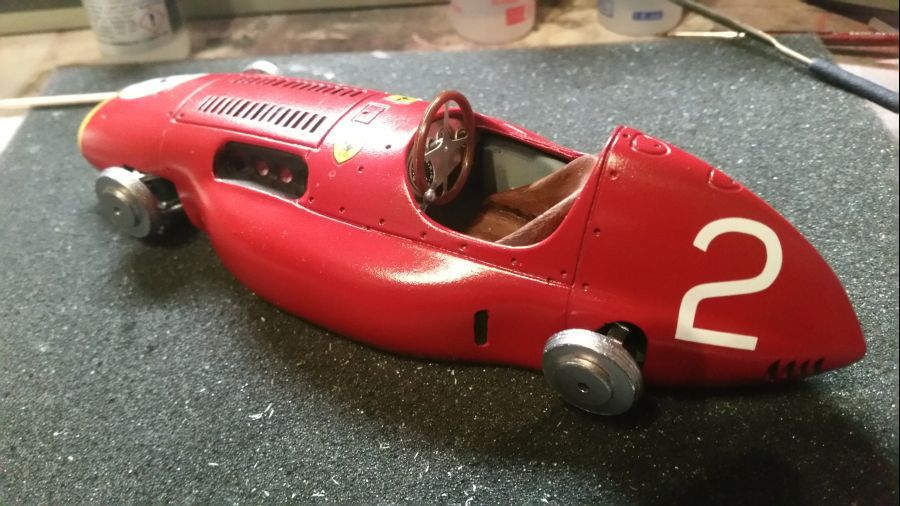 Door met de uitlaat. Ook hier komt de rolling tool weer uitstekend van pas. In plaats van popnagels heeft MG Models spelden bijgevoegd om de uitlaat vast te zetten.
To continue with the exhaust. Again the rolling tool is of great help. Instead of rivets, MG Models added pins to attach the exhaust.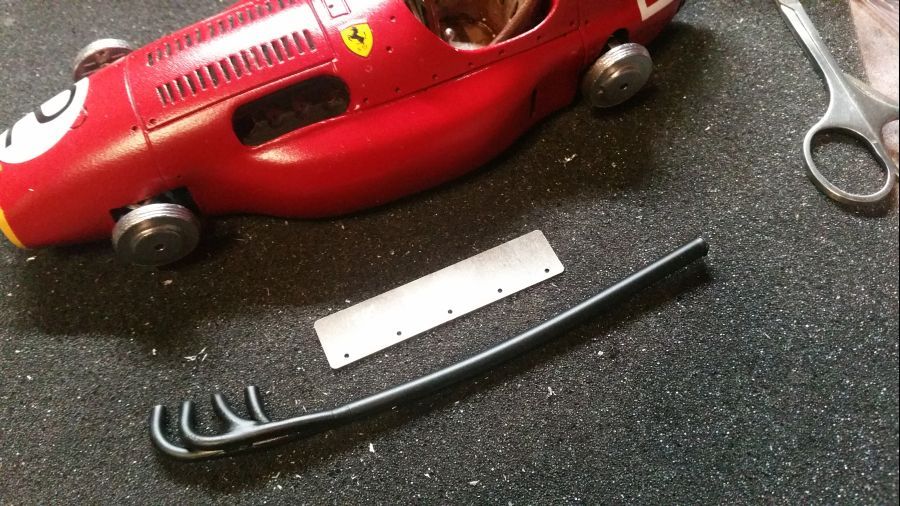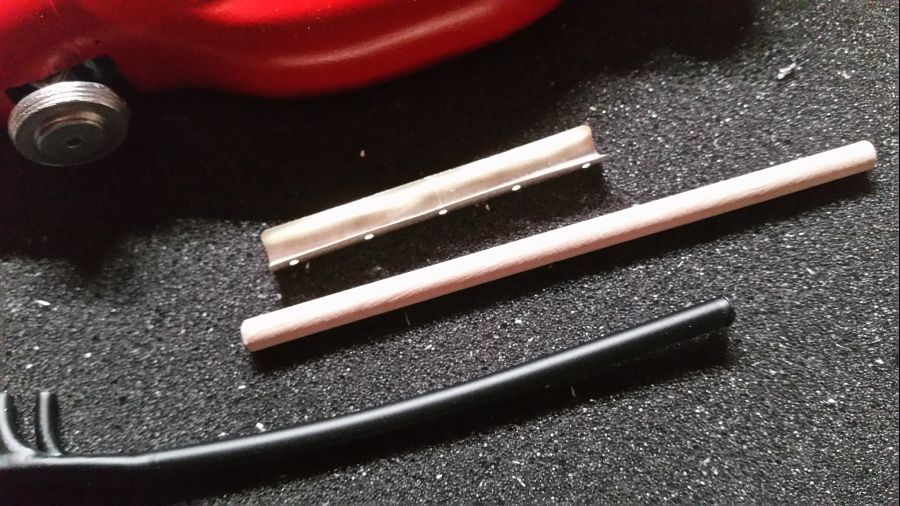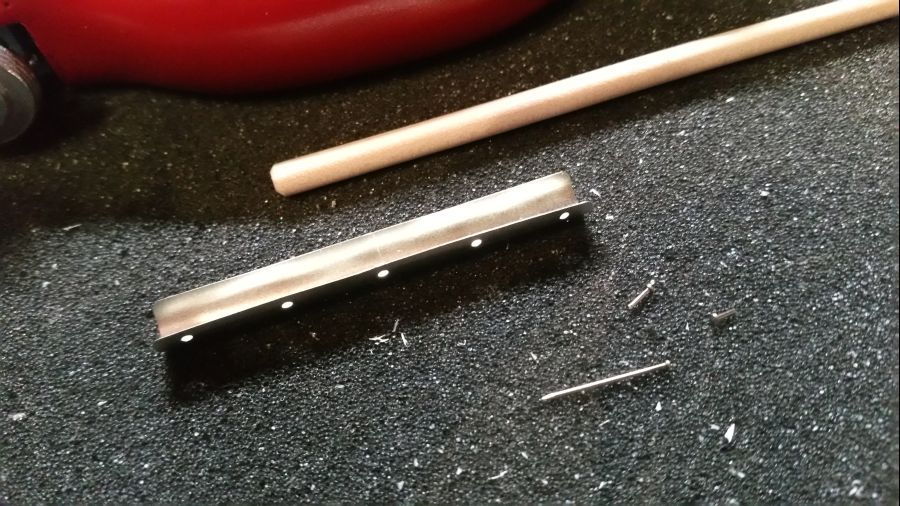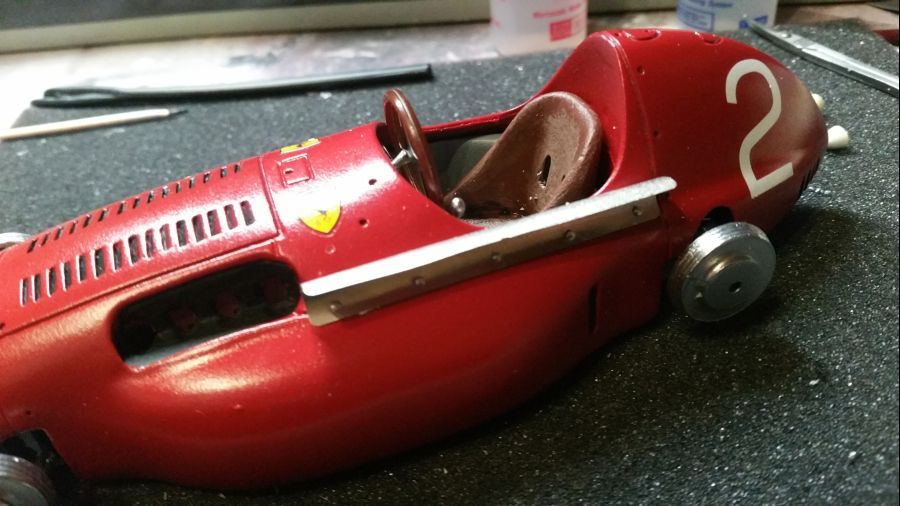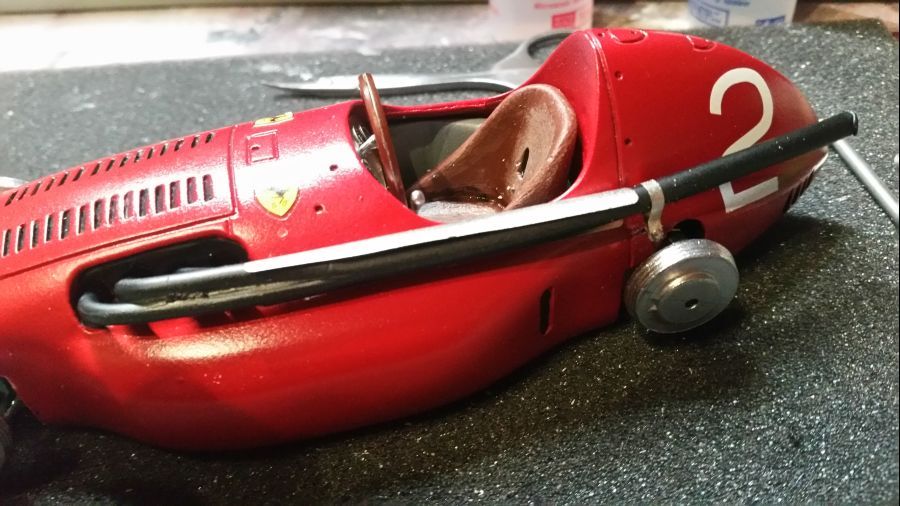 Wat kleine onderdelen toegevoegd en verder met de voorruit.
Some small parts added and then the wind screen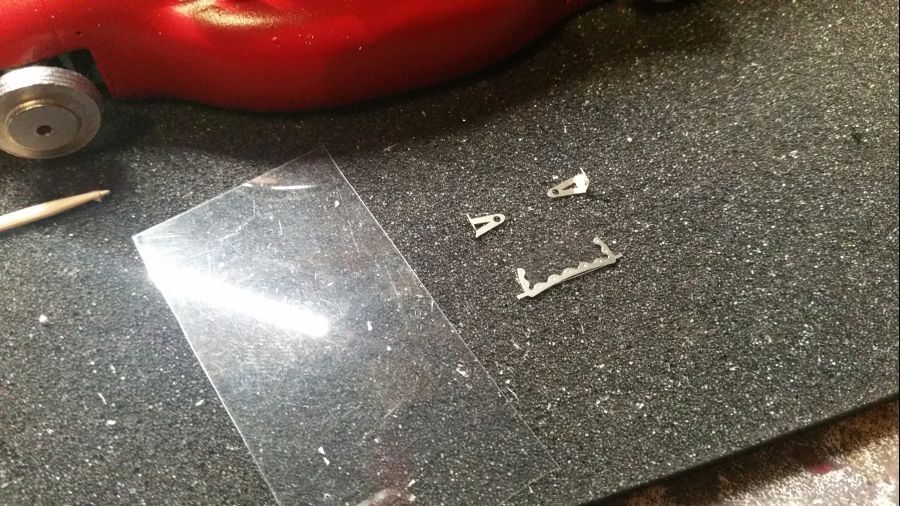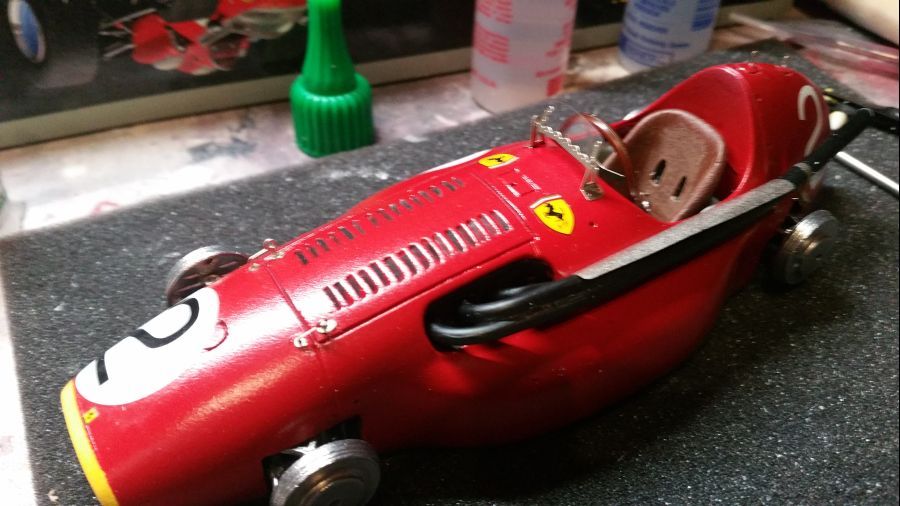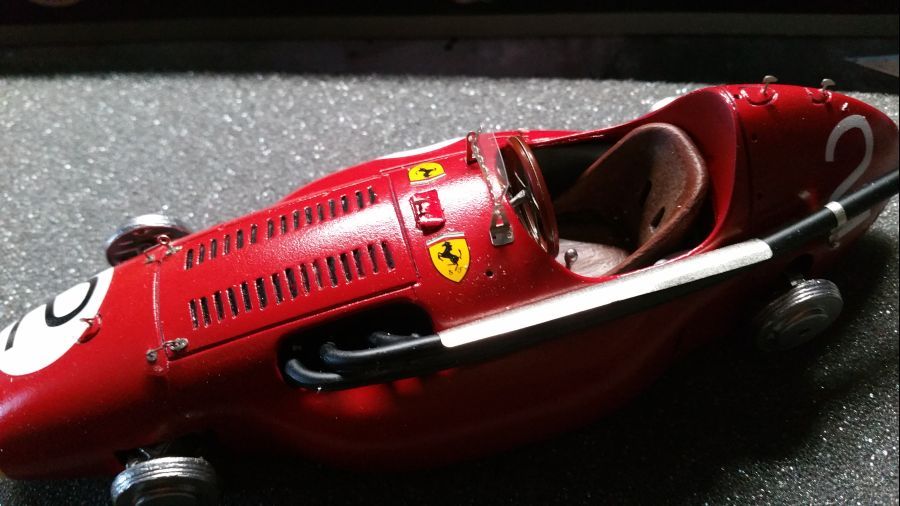 Helaas missen de spiegels. Voor de zoveelste keer maar weer in de rommelkist duiken.
Unfortunately the mirrors are missing. Again i need to take a dive in the scrap box.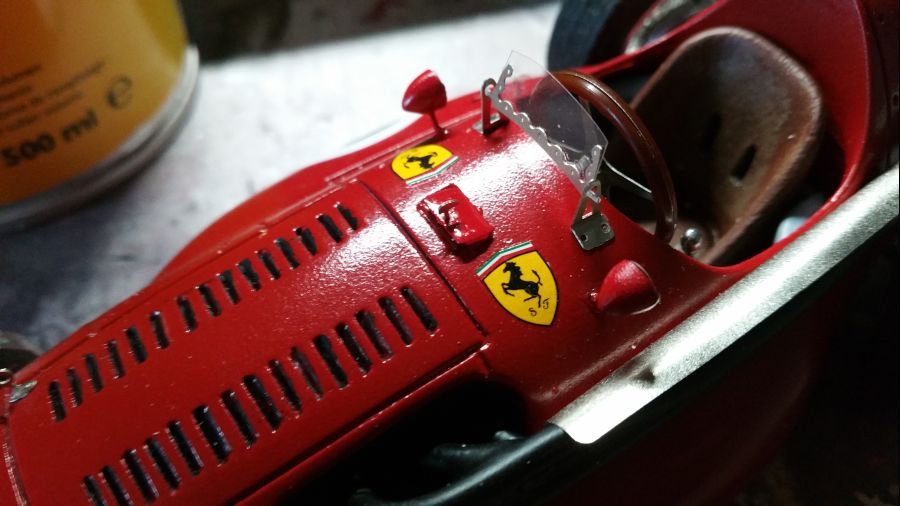 Dan de wielen...
Next are the wheels...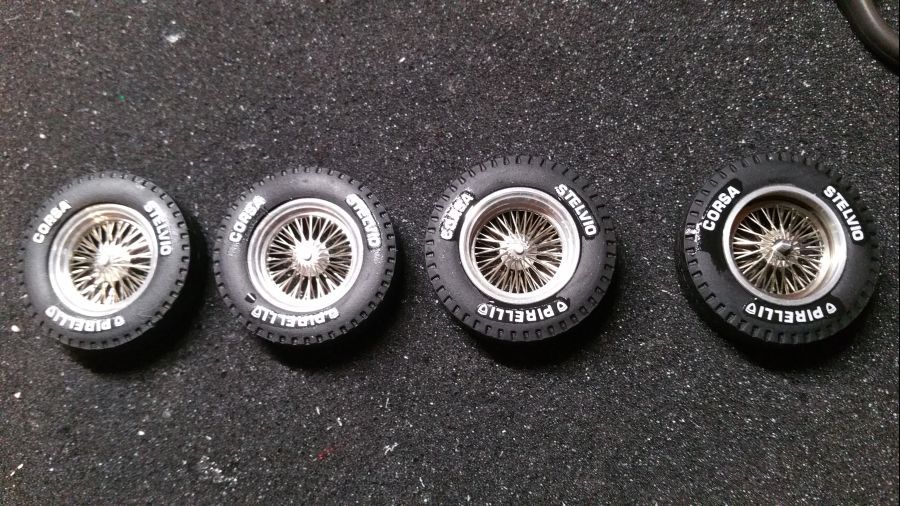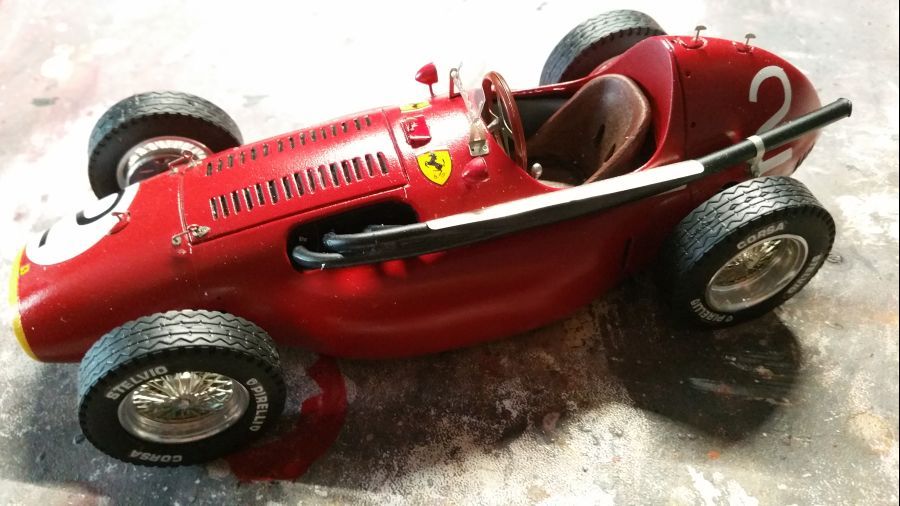 En klaar is de laatste wagen van 2016...
And done is the last car of 2016...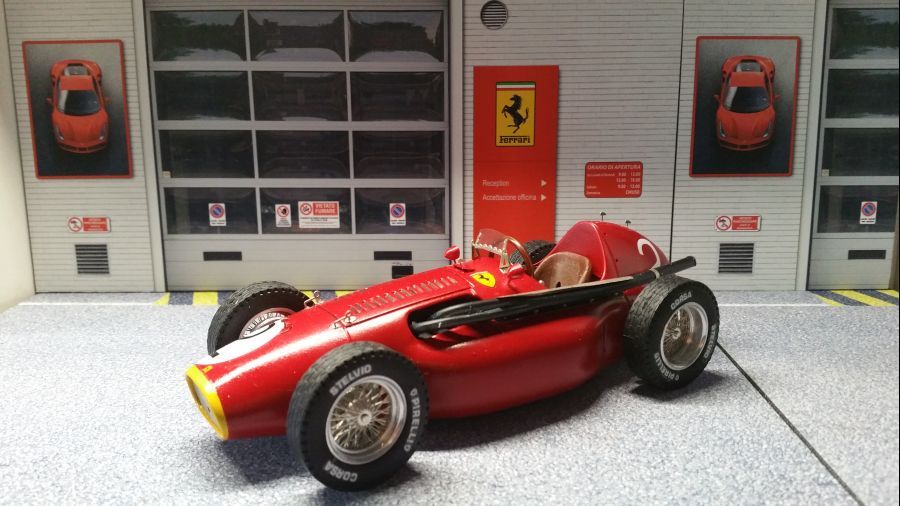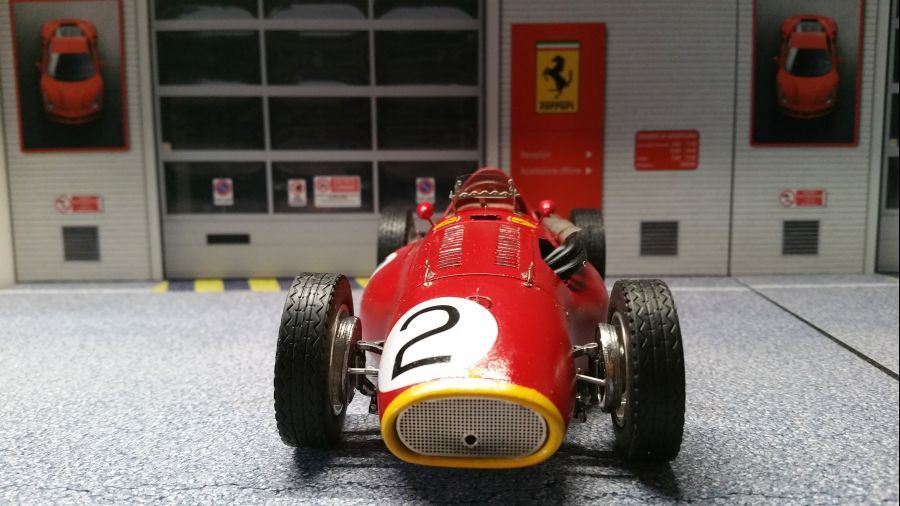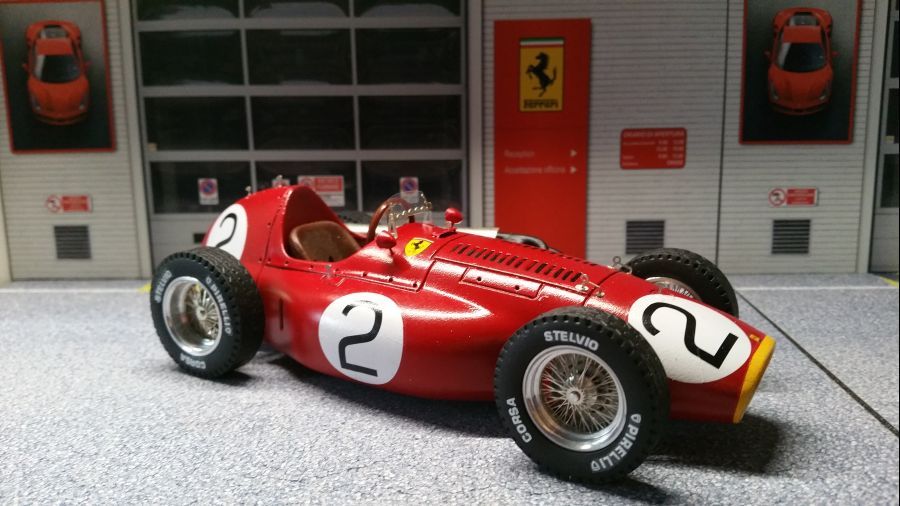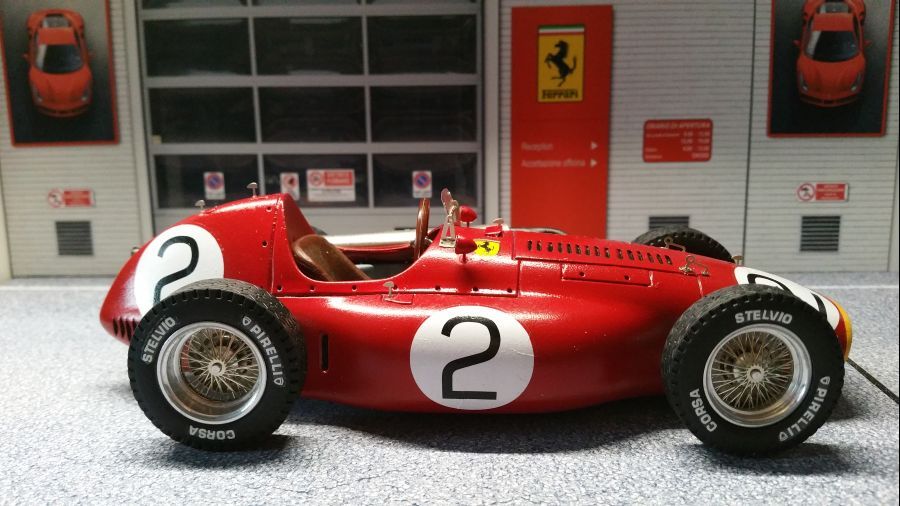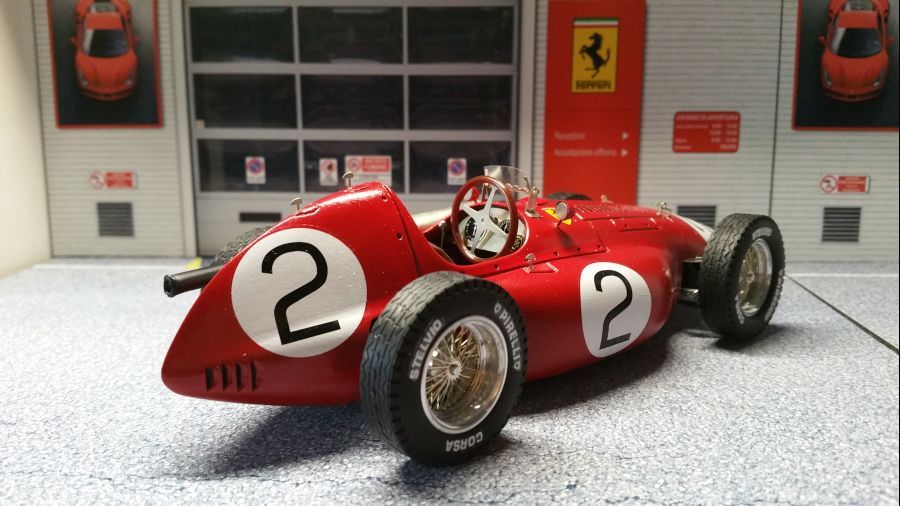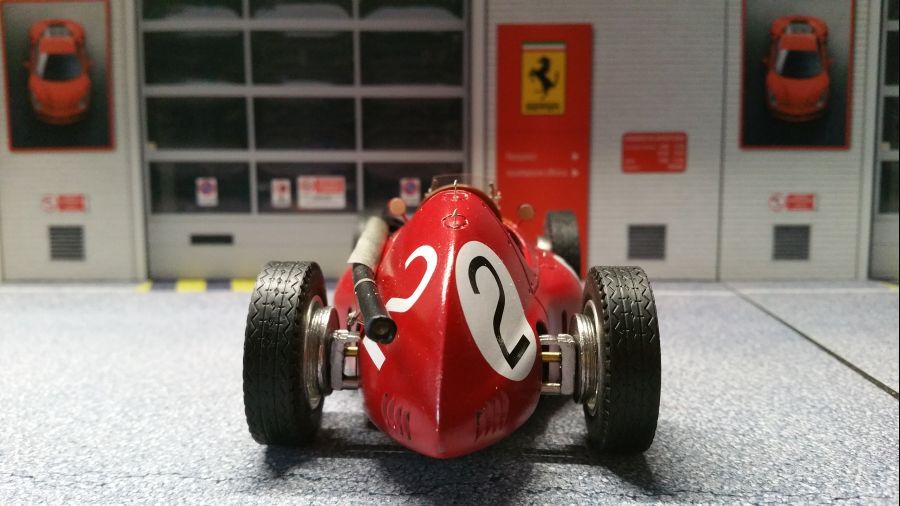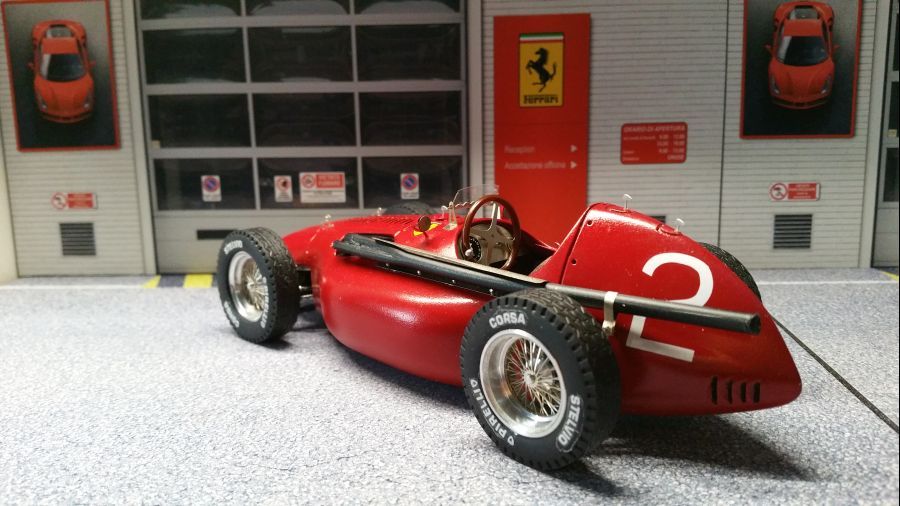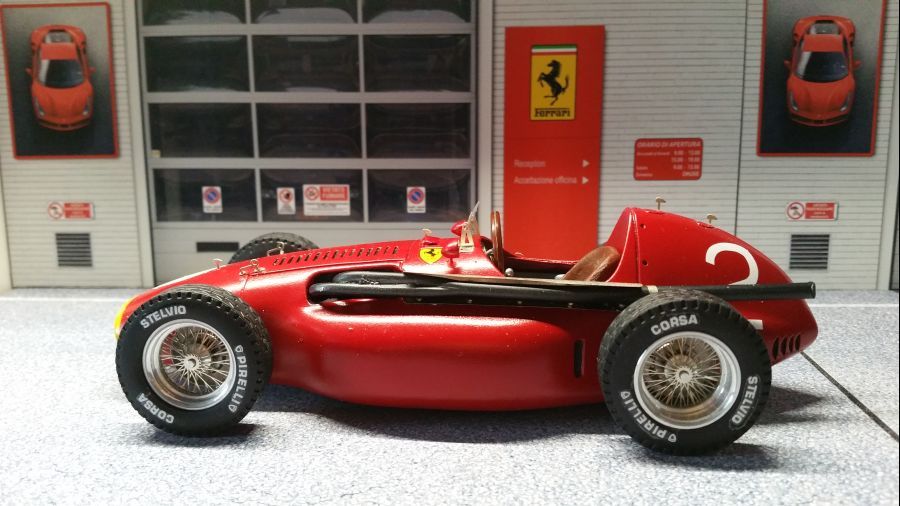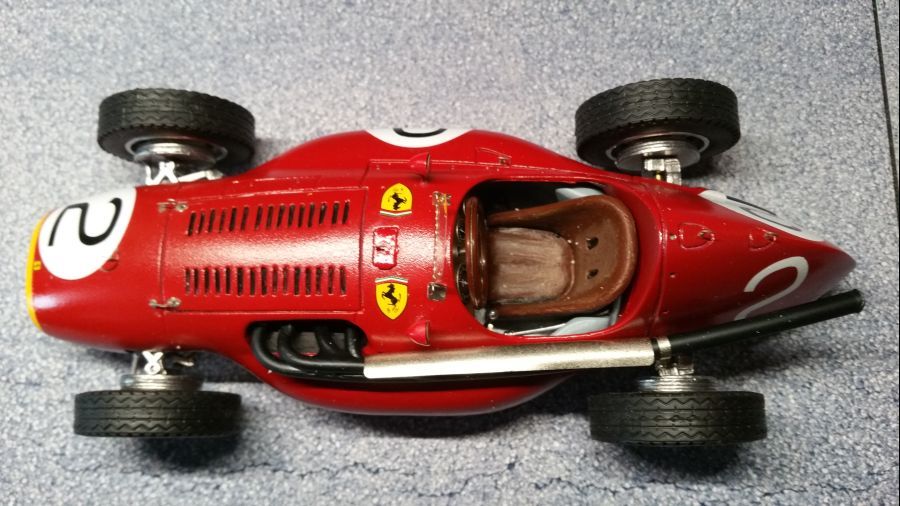 Dit was geen moeilijke kit. Alles past geweldig goed. Waarschijnlijk heeft de vorige eigenaar de missende onderdelen gewoon verzwegen.
This was not a difficult kit. Everything fits perfect. The missing pieces were probably not talked about by the previous owner, when i bought it.