Slechts 16 Nederlanders hebben het gebracht tot Formule 1 coureur. Misschien zelfs 17 wanneer je Eppie Wietzes meetelt. Dit is voor mij de meest opvallende coureur. Hij is geboren in Assen en uiteindelijk geëmigreerd naar Canada. Hieronder een lijst meet de namen. Ik heb alleen de namen vermeld van coureurs welke echt een race of kwalificatie hebben gereden. Geen namen van testrijders dus. Van de testrijders heb ik onderaan een extra lijst gemaakt. Wanneer u een aanvulling heeft of een fout ontdekt, hoor ik dat graag.
Only 16 dutch men made it to the Formula 1 as a driver. Maybe even 17 if you count in Eppie Wietzes. To me, the most eye catching driver. He was born in my hometown Assen and moved over to Canada at a later time. Below a list of the names. I have only stated the names of drivers who really raced or qualified for a Grand Prix. No test drivers. At the bottom i have made a list of test drivers. If you have any additions or find mistakes, please let me know.
1952 Jan Flinterman Maserati A6GC
1952 Dries van der Lof Maserati 4CLT
1959 Carel Godin de Beaufort Maserati 250F
1959 Klaas Twisk Cooper T51
1960 Carel Godin de Beaufort Cooper T51
1961 Klaas Twisk Cooper T51
1961 Carel Godin de Beaufort Porsche 718
1962 Ben Pon Porsche 787
1962 Carel Godin de Beaufort Porsche 718
1963 Carel Godin de Beaufort Porsche 718
1964 Carel Godin de Beaufort Porsche 718
1967 Eppie Wietzes Lotus 49 (Born Dutch, naturalised Canadian?)
1971 Gijs van Lennep Surtees TS7/TS9
1973 Gijs van Lennep Iso Marlboro IR
1974 Eppie Wietzes Brabham BT42/44 (Born Dutch, naturalised Canadian?)
1975 Gijs van Lennep Ensign EN175
1975 Roelof Wunderink Ensign EN175
1976 Roelof Wunderink Ensign EN175
1976 Boy Hayje Penske PC3
1977 Boy Hayje March 761
1977 Michael Bleekemolen March 761
1978 Michael Bleekemolen ATS HS1
1979 Jan Lammers Shadow DN9B #17
1980 Jan Lammers ATS Ford D3/D4 #10 / #9
1980 Jan Lammers Ensign N180
1981 Jan Lammers ATS Ford D4
1982 Jan Lammers Theodore TY02
1984 Huub Rothengatter Spirit Honda 101
1985 Huub Rothengatter Osella FA1G
1986 Huub Rothengatter Zakspeed 861
1992 Jan Lammers March CG911
1994 Jos verstappen Benetton B194
1995 Jos Verstappen Simtek S951
1996 Jos Verstappen Footwork A17
1997 Jos Verstappen Tyrrell 025
1998 Jos Verstappen Stewart SF2
2000 Jos Verstappen Arrows A21 #19
2001 Jos Verstappen Arrows A22 #14
2003 Jos Verstappen Minardi PS03
2004 Jos Verstappen Minardi PS04
2005 Christian Albers Minardi PS05
2005 Robert Doornbos Minardi PS05
2006 Robert Doornbos Red Bull RB02
2006 Christian Albers Midland MF1
2006 Christian Albers Spyker MF1 M16
2007 Christian Albers Spyker F8-VII
2013 Guido van der Garde Caterham CT03
2015 Max Verstappen Toro Rosso STR10
2016 Max Verstappen Toro Rosso STR11 (until GP Spain)
2016 Max Verstappen Red Bull RB12 (as of GP Spain)
2017 Max Verstappen Red Bull RB13
2018 Max Verstappen Red Bull RB14
2019 Max Verstappen Red Bull RB15
2020 Max Verstappen Red Bull RB16
2021 Max Verstappen Red Bull RB16B
2022 Max Verstappen Red Bull RB18
Testen/Testing - Testrijders/Test drivers - Reserve rijders/Reserve drivers:
1966 Rob Slotemaker Lotus BRM 25
1975 Arie Luyendijk Ensign N174 #22
1978 Jan Lammers Shadow DN8 #16
1978 Jan Lammers Shadow DN9 Demo 
1979 Arie Luyendijk McLaren M26 #7 (geen echte test/no real test)
1979 Jan Lammers Lotus 79 #2
1980 Huub Rothengatter McLaren M29C
1984 Jan Lammers Toleman TG-184 #20
1984 Jan Lammers Renault RE40 #16
1987 Huub Rothengatter Tyrrell
1993 Allard Kalff Williams FW15C
1993 Jos Verstappen Footwork FA14
1993 Jos Verstappen McLaren MP4/8
1994 Jan Lammers Maki F101C #35
1995 Jos Verstappen Benetton B195 #1
1995 Jos Verstappen Ligier JS41
1995 Jos Verstappen Footwork FA16 #9
1995 Jan Lammers DAMS
1998 Donny Crevels Minardi M198
1998 Jos Verstappen Benetton Playlife B198 
1999 Tom Coronel Arrows A20
1999 Jos Verstappen Honda RA99
1999 Jos Verstappen Jordan 199
2001 Christian Albers Minardi
2003 Ho Pin Tung Williams FW24
2004 Christian Albers Jordan EJ14
2004 Robert Doornbos Jordan EJ14
2004 Patrick Huisman Minardi PS04B
2005 Robert Doornbos Jordan EJ15
2005 Robert Doornbos RB1 
2005 Nicky Pastorelli Jordan
2005 Nicky Pastorelli Minardi
2006 Robert Doornbos Red Bull RB2
2007 Robert Doornbos Red Bull RB3
2007 Guido vd Garde Spyker F8-VII
2007 Guido vd Garde Super Aguri SA07
2007 Christian Albers Spyker F8-VII
2008 Guido vd Garde Force India VJM01
2008 Guido vd Garde Renault R28
2009 Ho Pin Tung Renault R29
2010 Ho Pin Tung Renault R30
2010 Yelmer Buurman Force India VJM03
2011 Ho Pin Tung Renault R31
2012 Robin Frijns Red Bull RB8
2012 Guido vd Garde Caterham CT02
2013 Robin Frijns Sauber C31
2014 Robin Frijns Caterham CT05
2014 Guido vd Garde Sauber C33
2014 Max Verstappen Toro Rosso STR7
2014 Max Verstappen Toro Rosso STR9
2020 Nyck de Vries Mercedes W11 (After GP Abu Dhabi)
2021 Nyck de Vries Mercedes W12 (After GP Abu Dhabi)
2022 Nyck de Vries Williams FW44 (FP1 GP Spain)
Foto's van Nederlandse coureurs
Photos of Dutch drivers.
1952 Jan Flinterman (Den Haag, 02-10-1919/26-12-1992)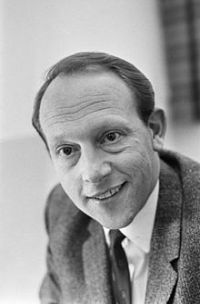 1952 Dries van der Lof (Emmen, 23-08-1919/24-05-1990)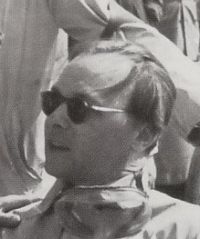 1959 Carel Godin de Beaufort (Maarsbergen, 10-04-1934/12-08-1964)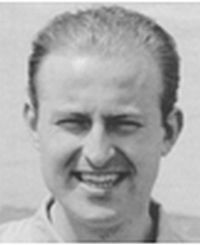 1959 Klaas 'Jimmy' Twisk (13-07-1930/04-03-1999)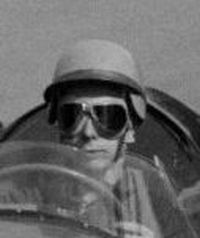 1962 Ben Pon (Leiden, 19-12-1936/30-09-2019)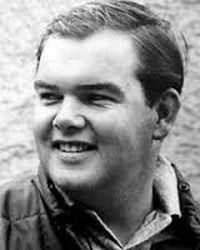 1964 Eppie Wietzes (Assen, 28-05-1938/11-06-2020)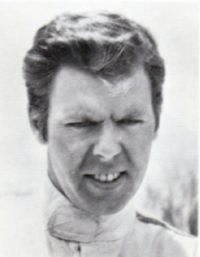 1966 Rob Slotemaker (Batavia, 13-06-1929/16-09-1979)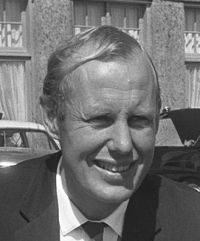 1971 Gijs van Lennep (Aerdenhout, 16-03-1942/-)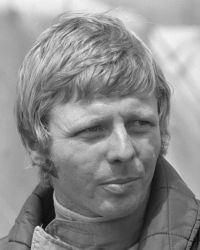 1975 Roelof Wunderink (Eindhoven, 12-12-1948/-)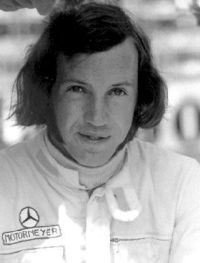 1975 Arie Luyendijk (Sommelsdijk, 21-09-1953/-)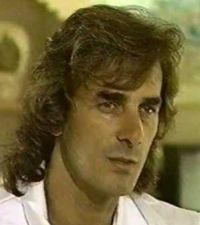 1976 Boy Hayje (Amsterdam, 03-05-1949/-)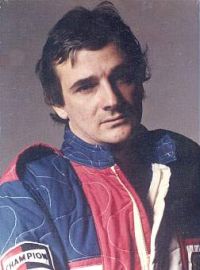 1977 Michael Bleekemolen (Amsterdam, 02-10-1949/-)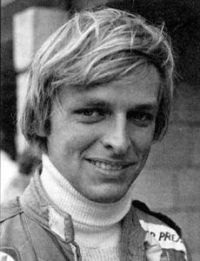 1979 Jan Lammers (Zandvoort, 02-06-1956/-)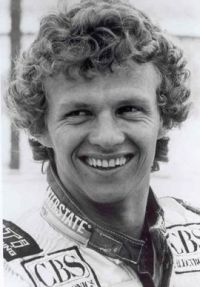 1984 Huub Rothengatter (Bussum, 08-10-1954/-)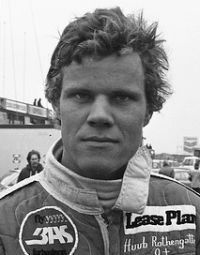 1994 Jos verstappen (Montfort, 04-03-1972/-)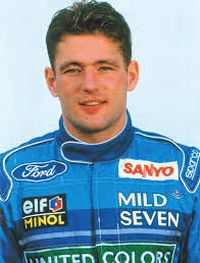 1998 Donny Crevels (Amsterdam, 06-02-1974/-)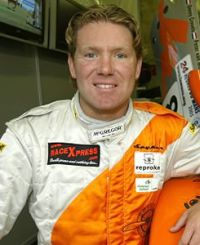 1999 Tom Coronel (Naarden, 05-04-1972/-)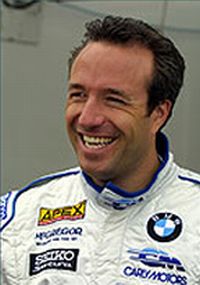 2004 Patrick Huisman (Den Haag, 23-08-1966/-)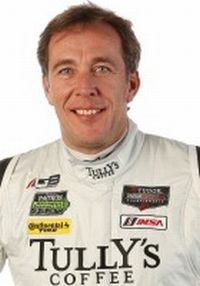 2005 Christian Albers (Eindhoven, 16-04-1979/-)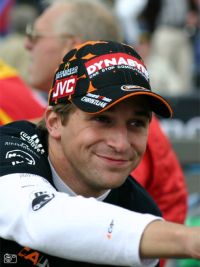 2005 Robert Doornbos (Rotterdam, 23-09-1981/-)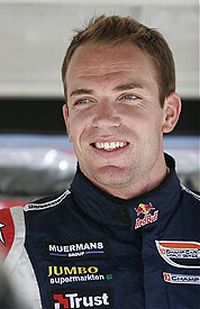 2005 Nicky Pastorelli (Den Haag, 11-04-1983/-)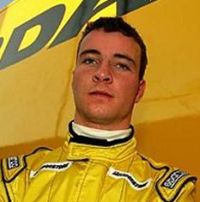 2009 Ho Pin Tung (Velp, 04-12-1982/-)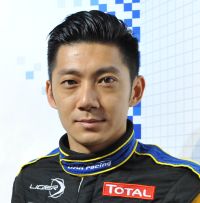 2013 Guido van der Garde (Rhenen, 25-04-1985/-)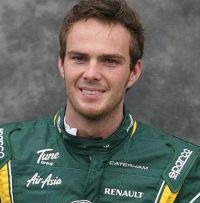 2014 Robin Frijns (Maastricht, 07-08-1991/-)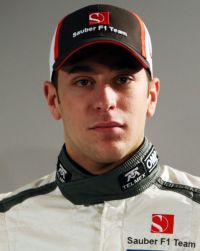 2015 Max Verstappen (Hasselt, 30-09-1997/-)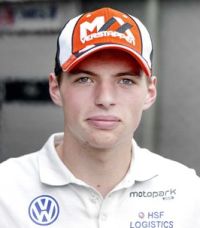 2020 Nyck de Vries (Sneek, 6-21995/-)