Dit apparaat helpt je om je metalen delen te buigen. Vooral handig natuurlijk bij de etched sets. De rolbank heeft verschillende maten voor het buigen.
This device helps you to bend your etched items. Especially useful for the etched sets. The rolling set has different sizes for bending.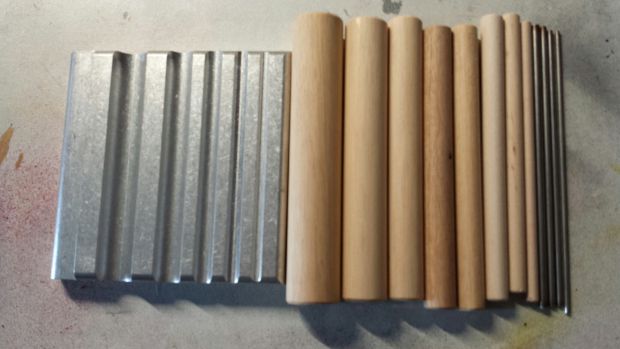 Ook dit type tangen is onmisbaar. Zowel bij het buigen als bij het vouwen van metalen onderdelen.
Also this type of pliers are needed. As well useful at bending as at folding.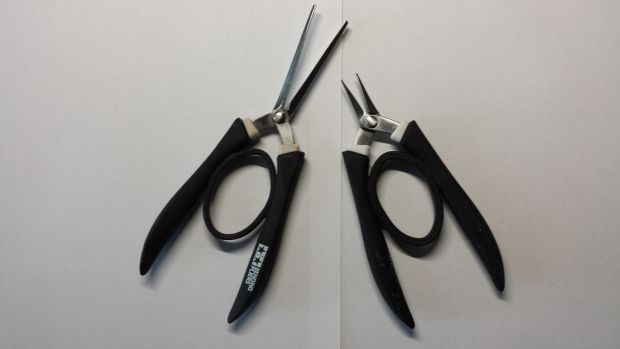 En meer tangen om te knippen, buigen enz.
And more pliers to be able to cut, bend etc.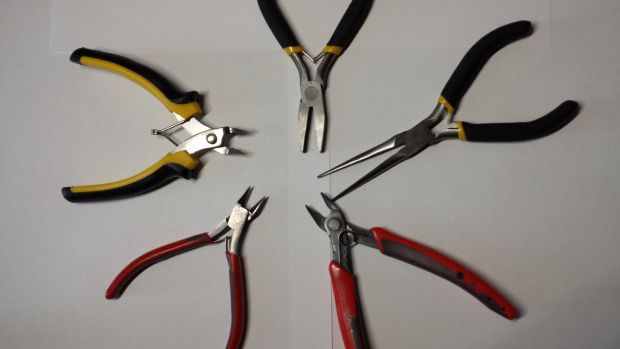 Vormen om o-ringen, demperveren enz. te maken.
Tools to create o-rings, damper springs etc.