Ook voor het solderen gebruik ik een bout van Proxxon. Deze past op dezelfde transformator als de boor.
To solder i also use a Proxxon tool. It fits the same power supply as the drill.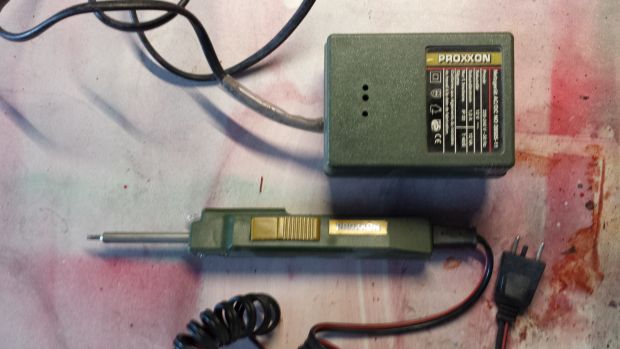 Uiteindelijk heb ik ook nog dit digitaal soldeerstation gekocht. De temperatuur is instelbaar van 150º tot 450º Celsius. Dit is nodig omdat de smelttemperatuur van wit metaal om en nabij de 180º Celsius ligt. Je wilt niet dat het wit metaal gaat smelten tijdens een soldeerwerk.
Finally i bought myself a digital solder station. The temperature can be selected manual from 150º to 450º Celsius. You will need this as the smelting temp for white metal is around the 180º. You don't want the white metal to melt while doing a solder job.