Deze Lamborghini van Pocher ga ik ombouwen naar een Lamborghini Aventador Miura. 
I will convert this Lamborghini kit from Pocher into a Lamborghini Aventador Miura.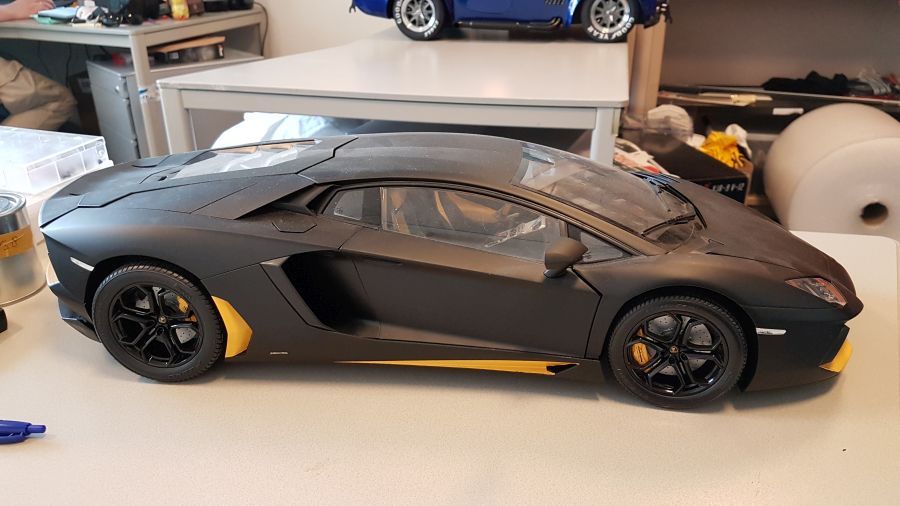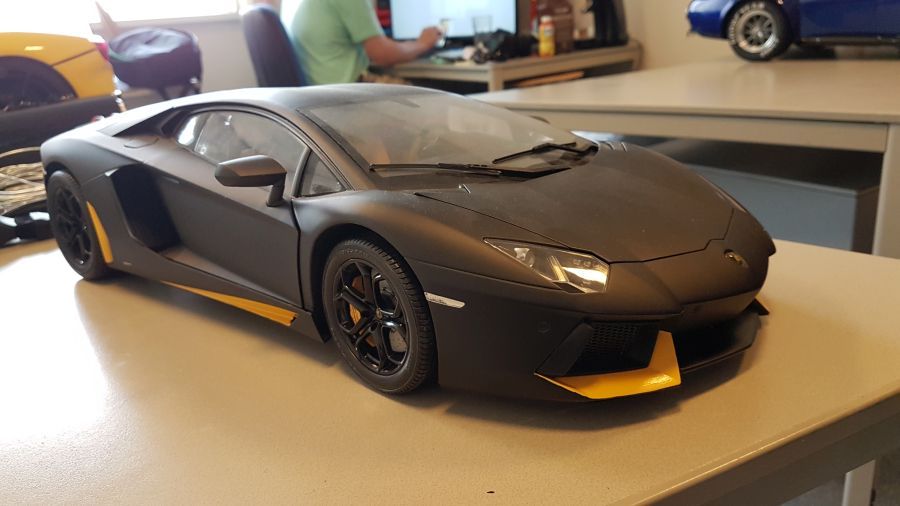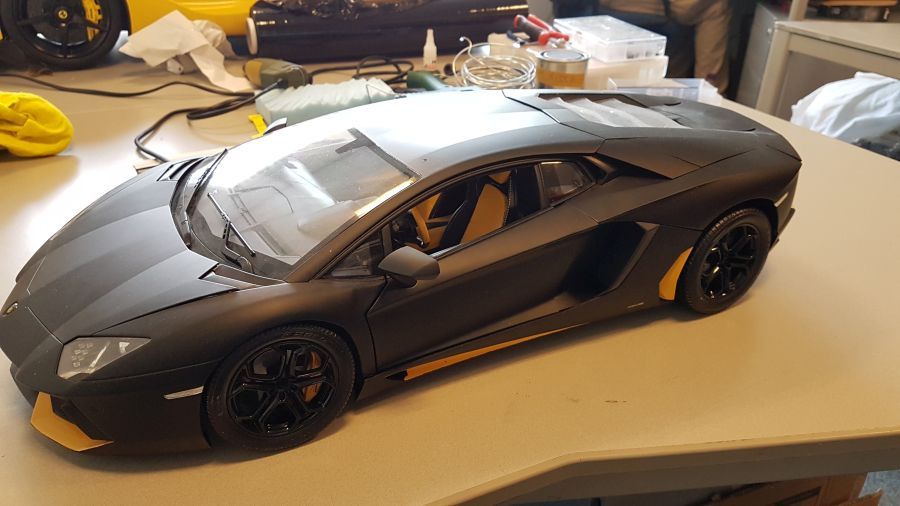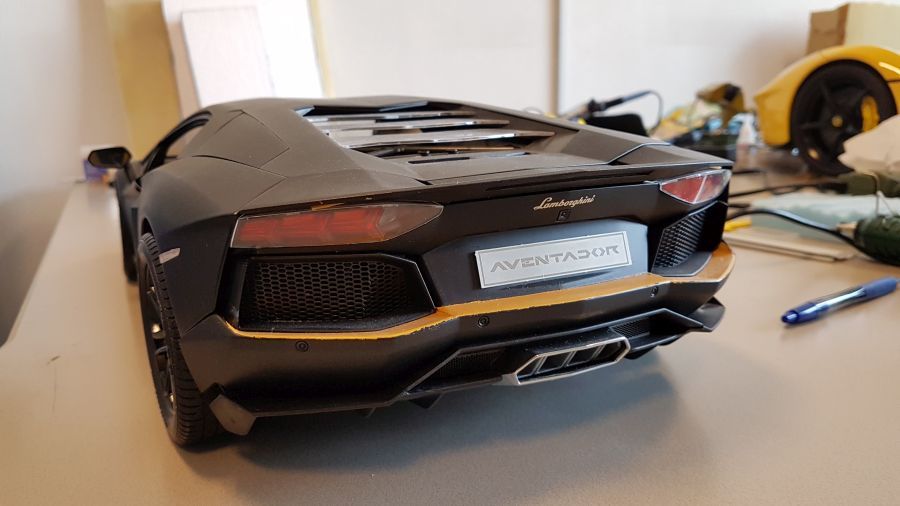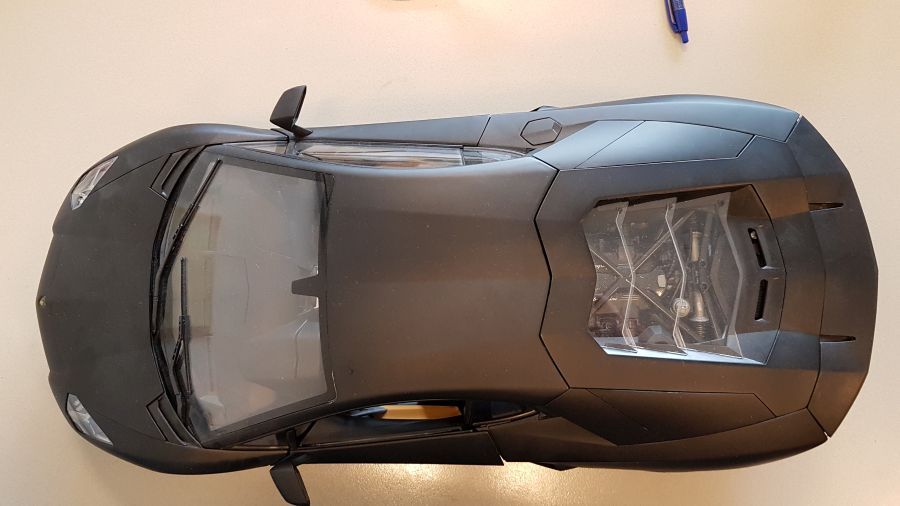 Eerst moet de wagen voor een deel gedemonteerd worden. Deze foto's zijn voor mij als referentiepunt bij het weer in elkaar zetten.
First of all the car needs to be dismounted partially. These photos are for me as a reference when combining it again.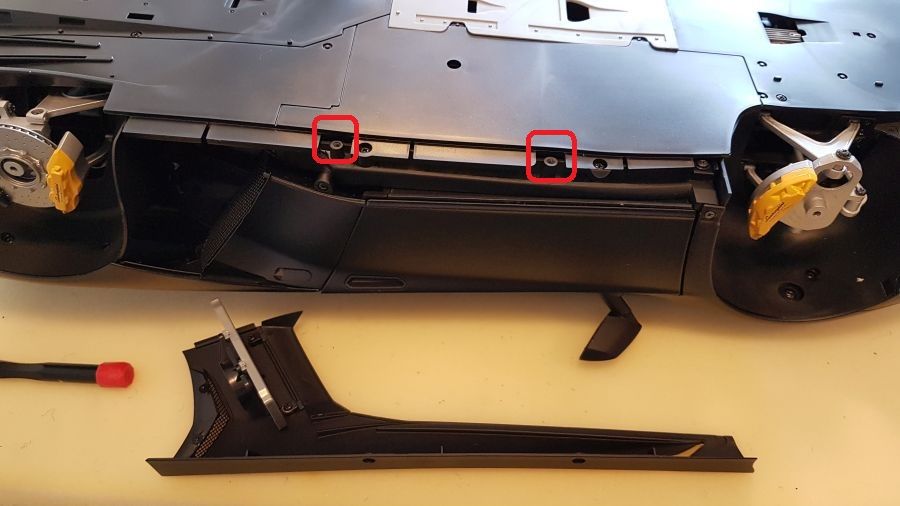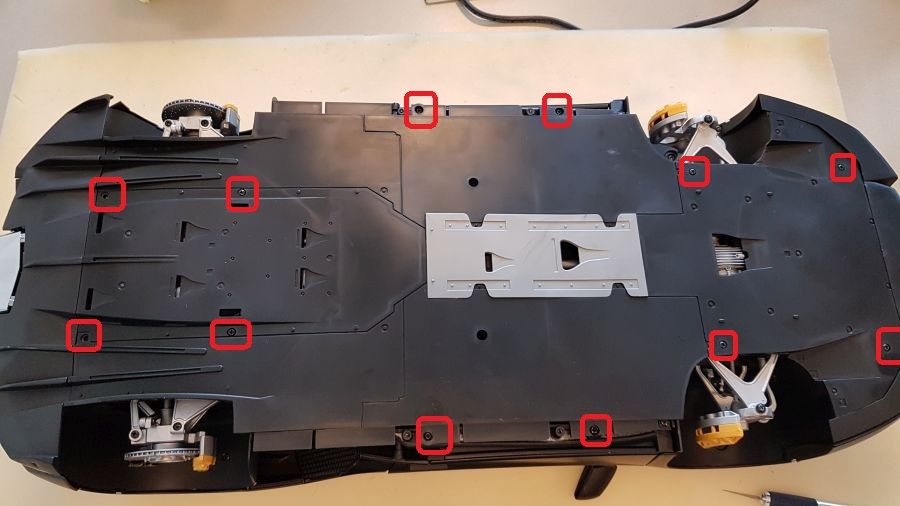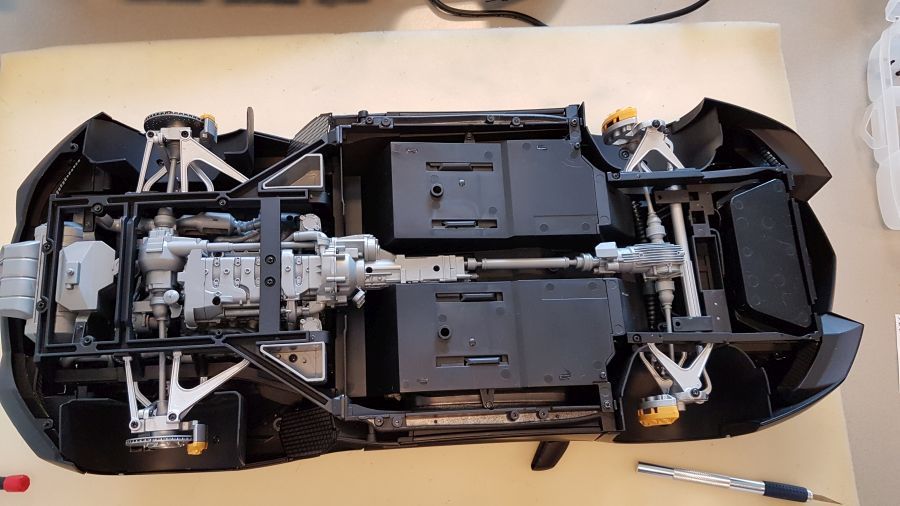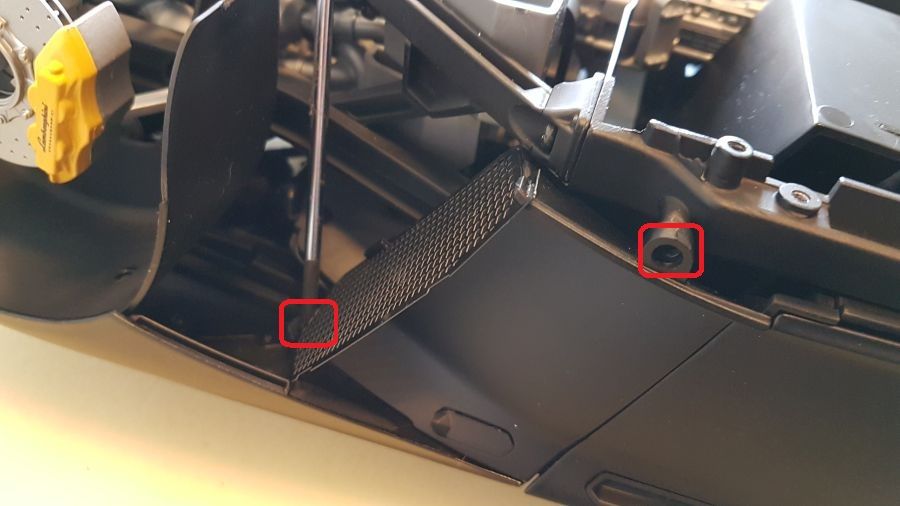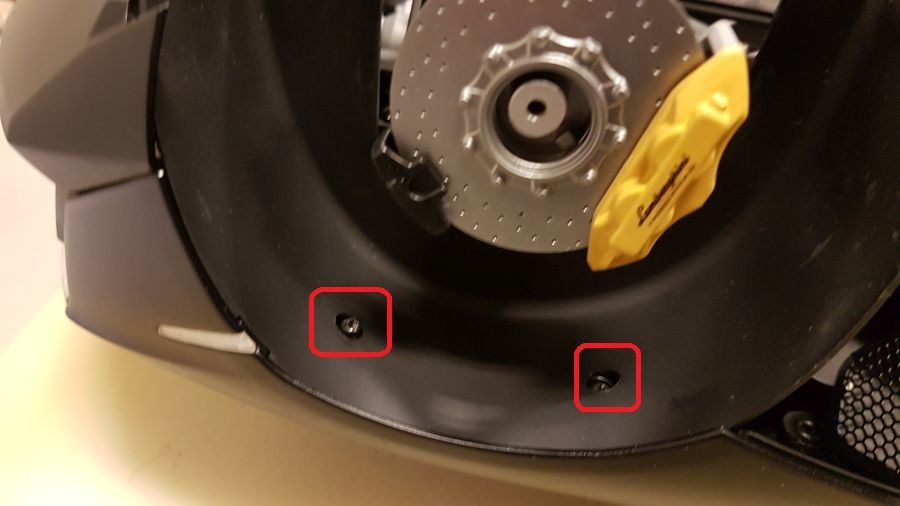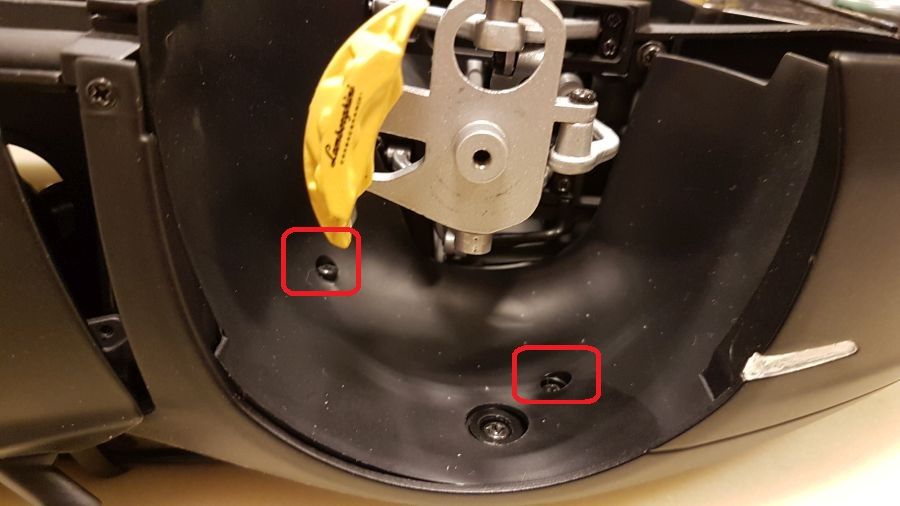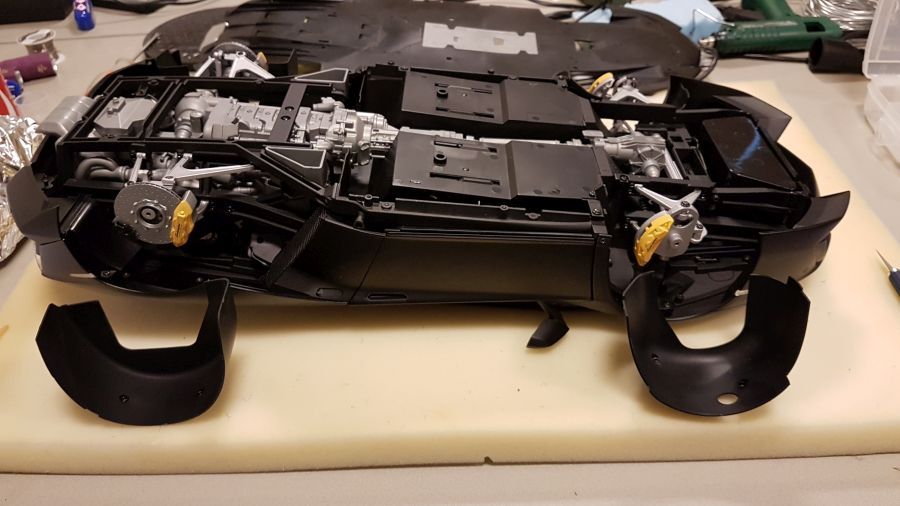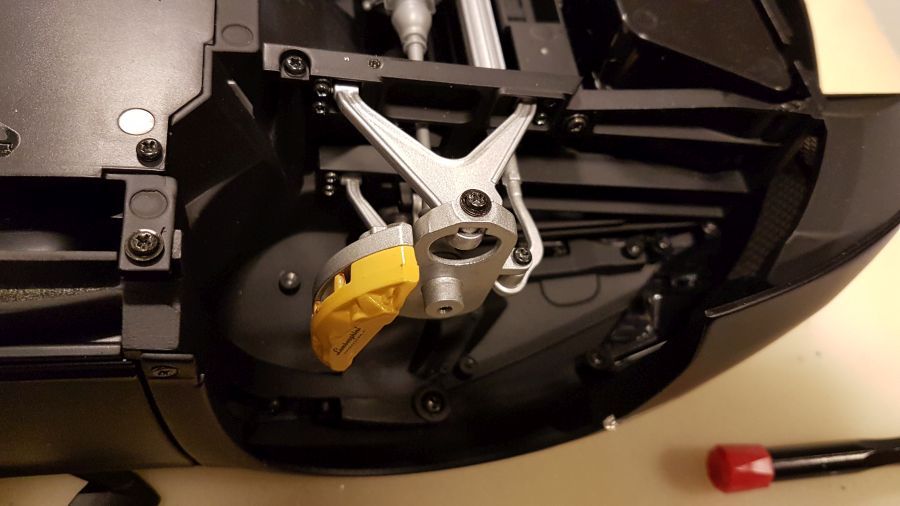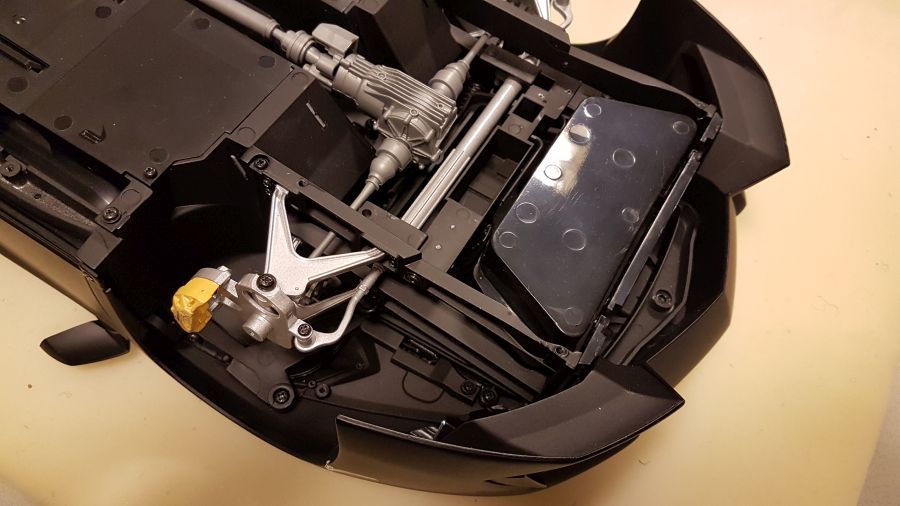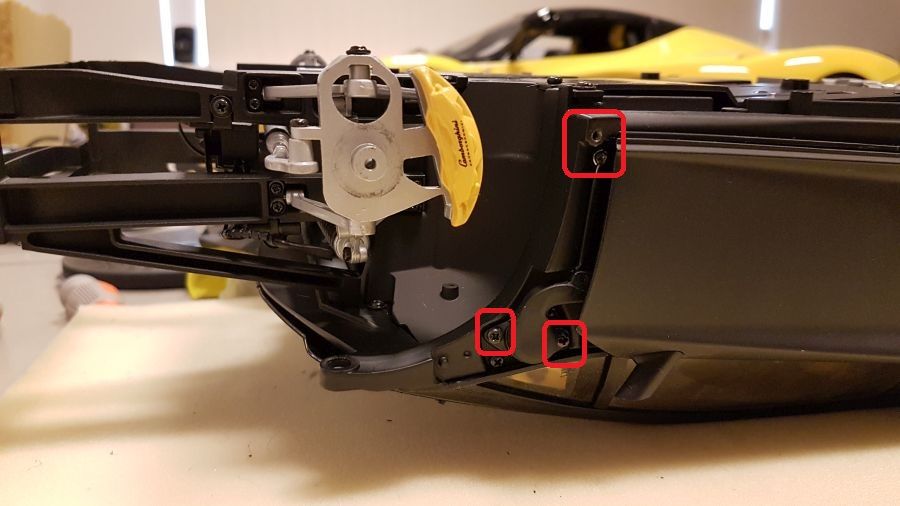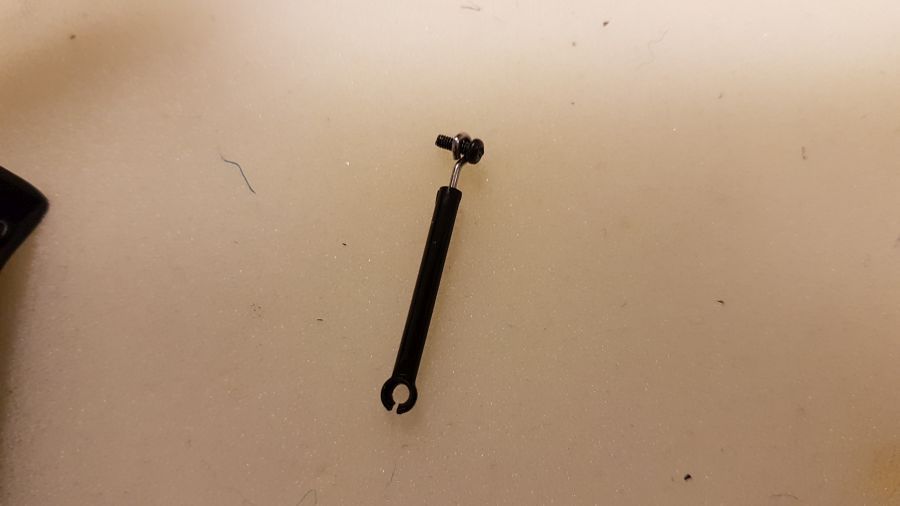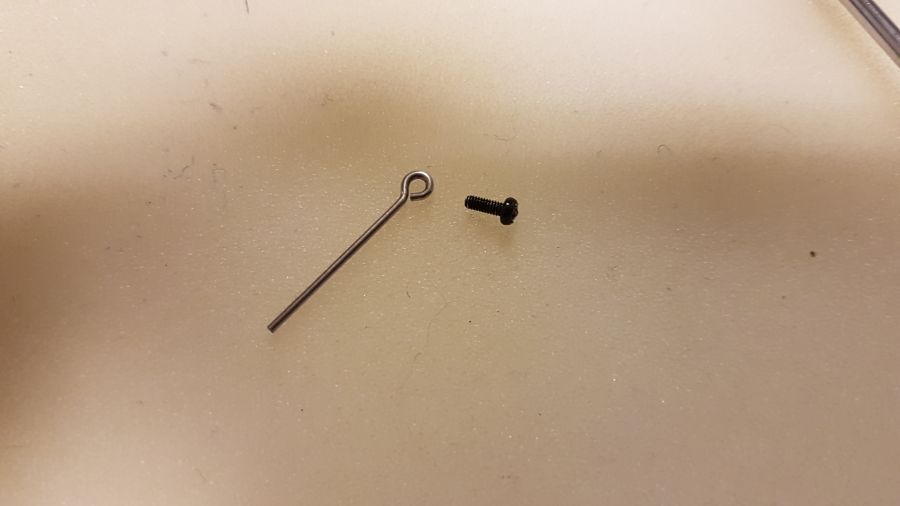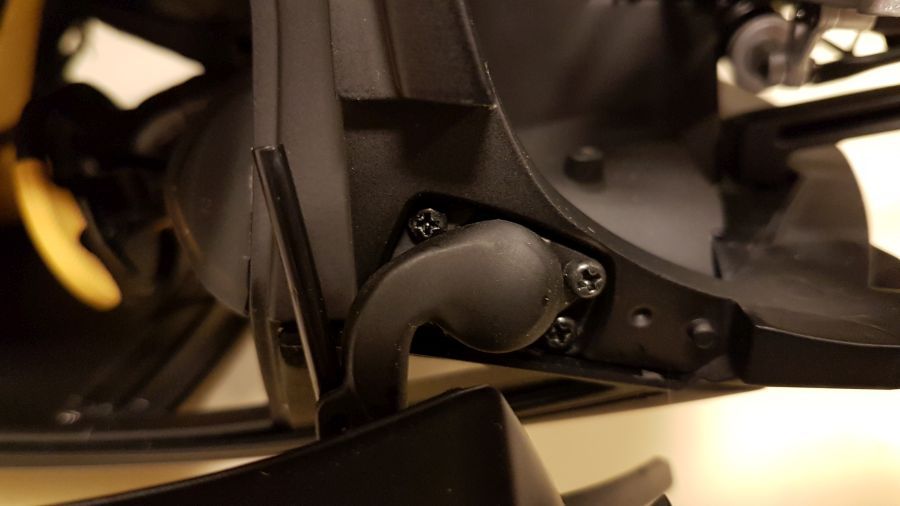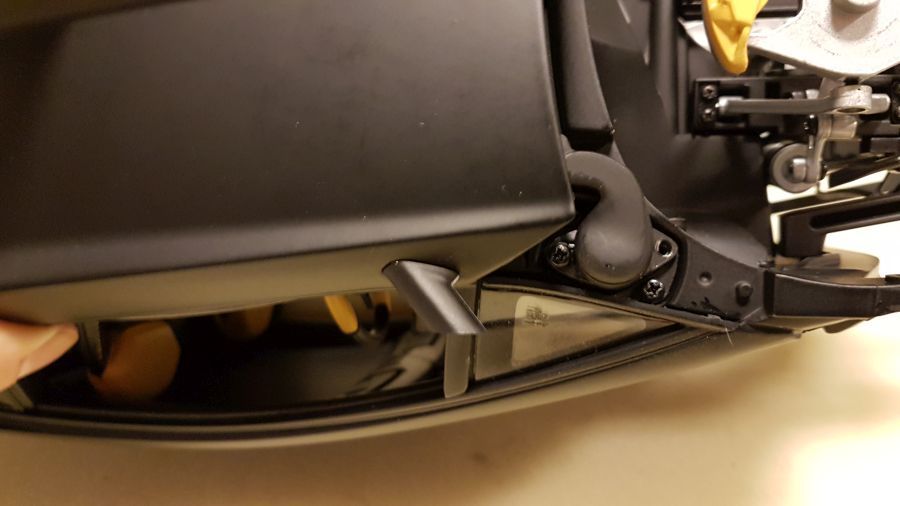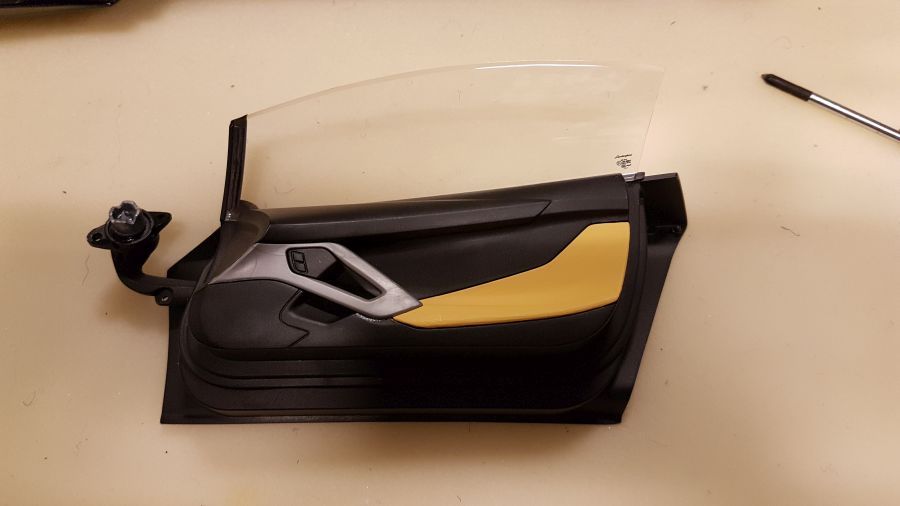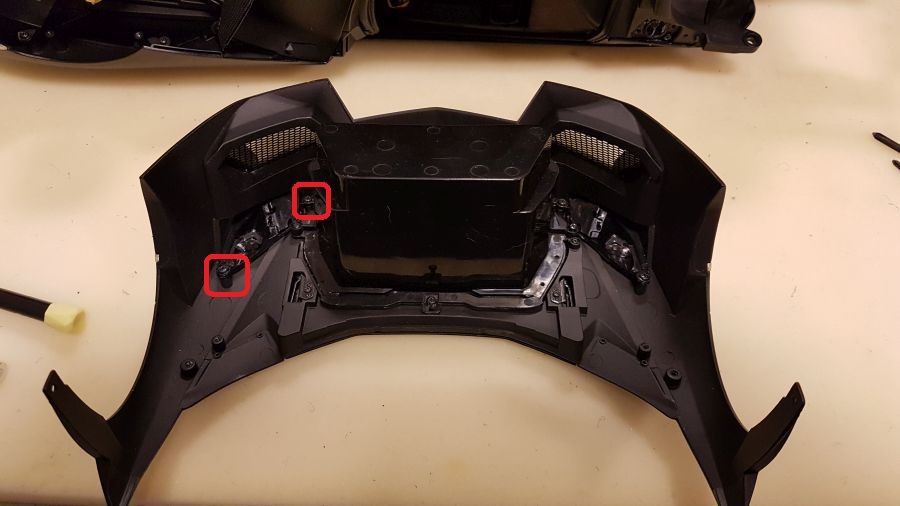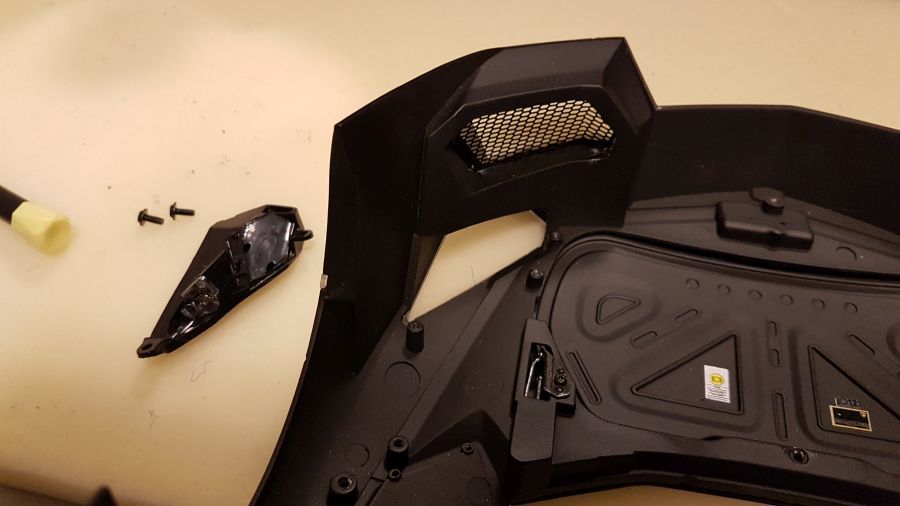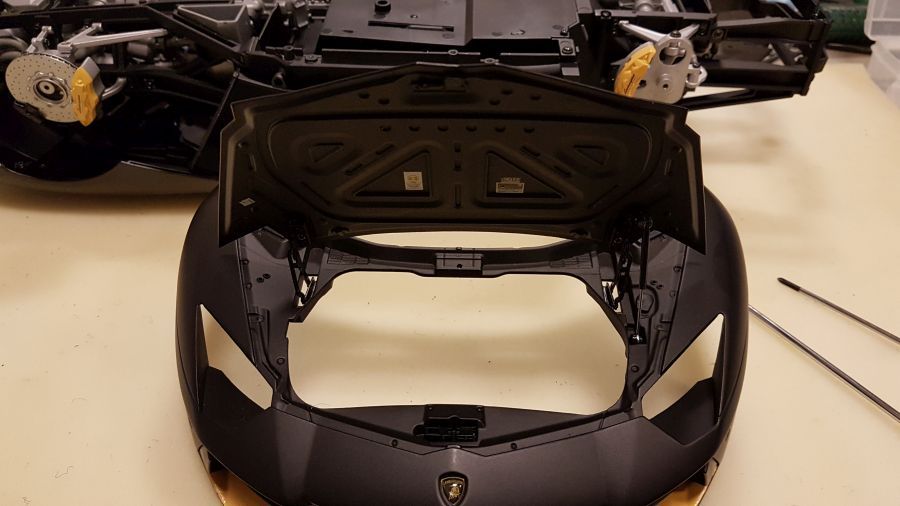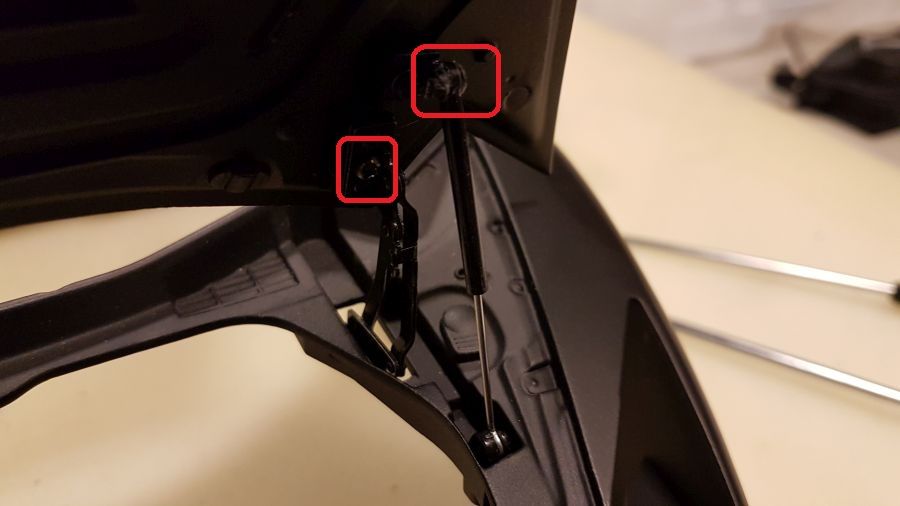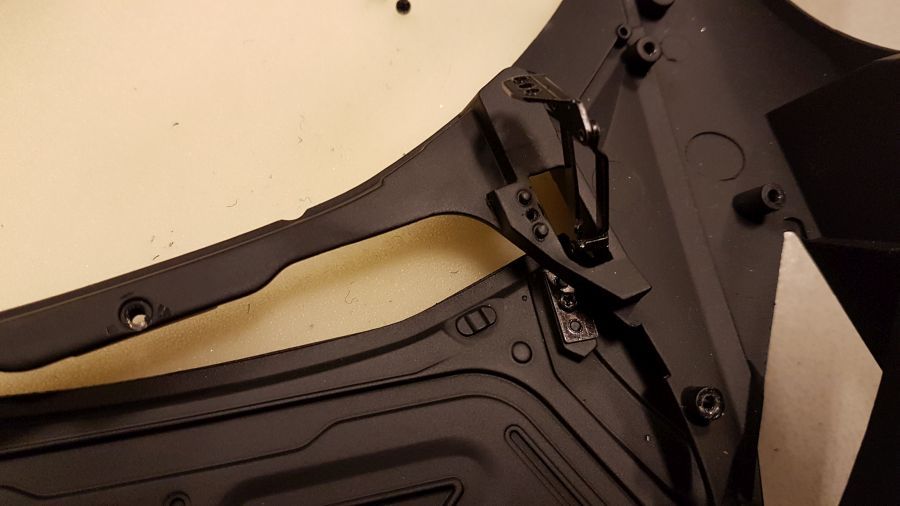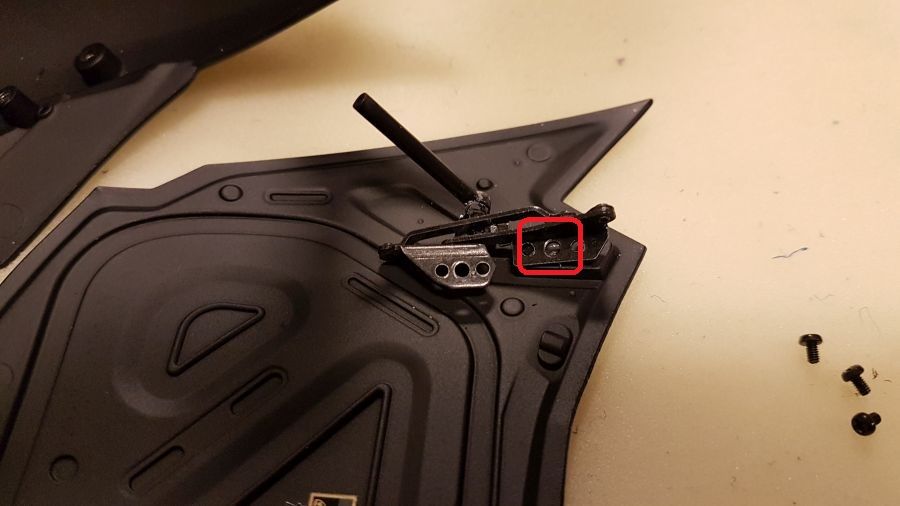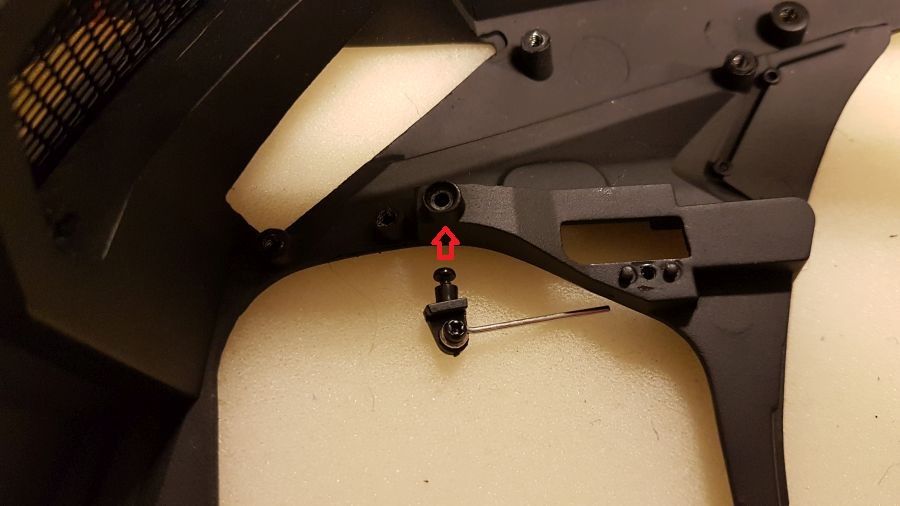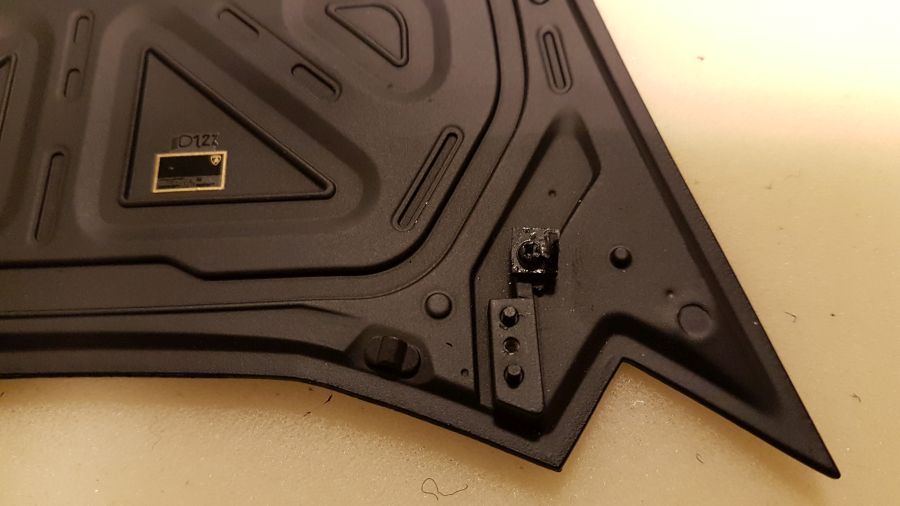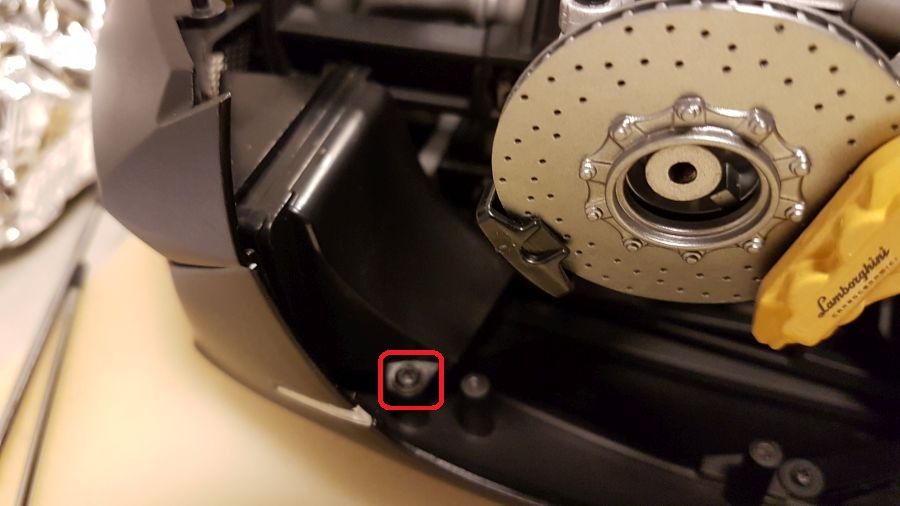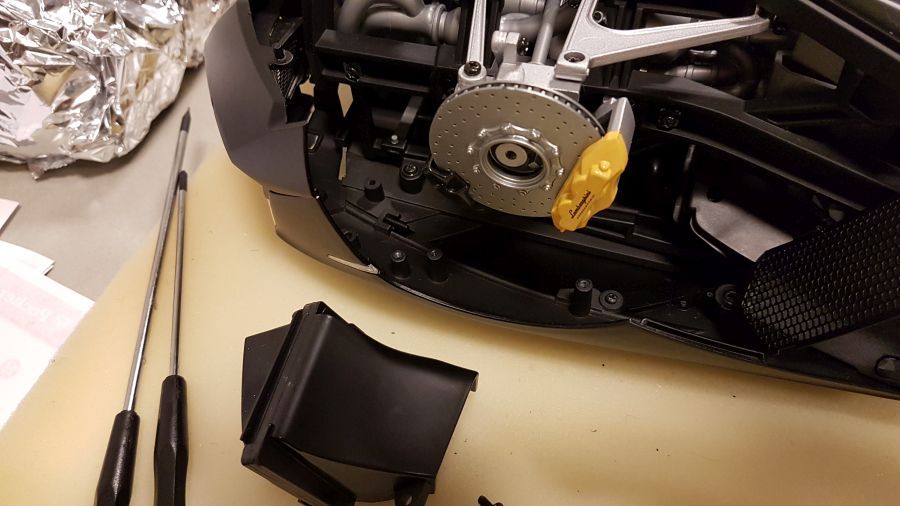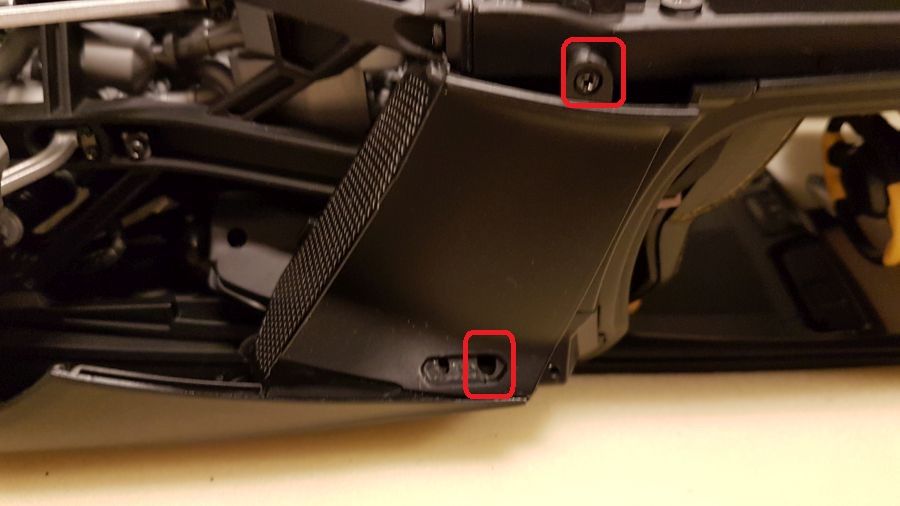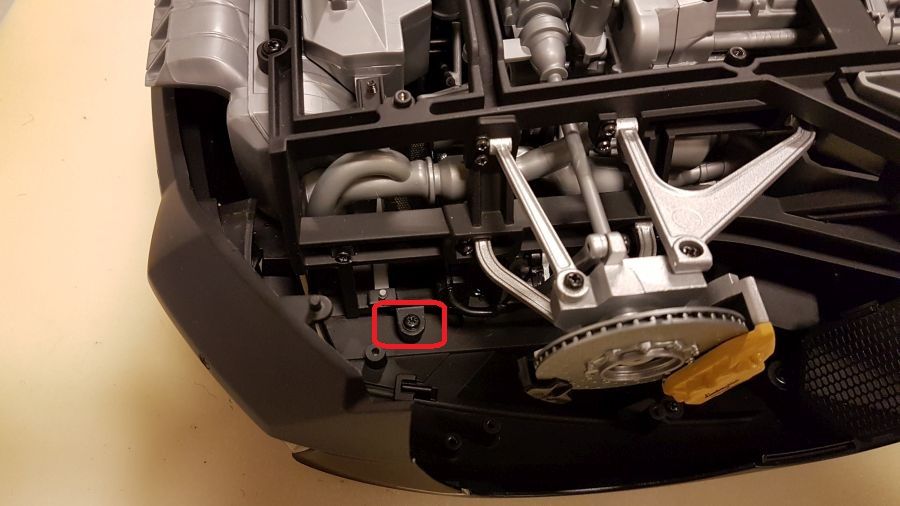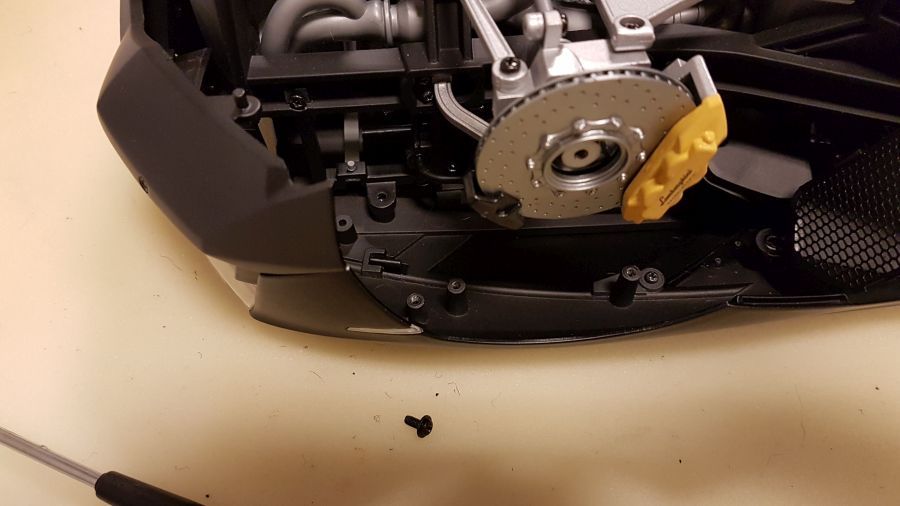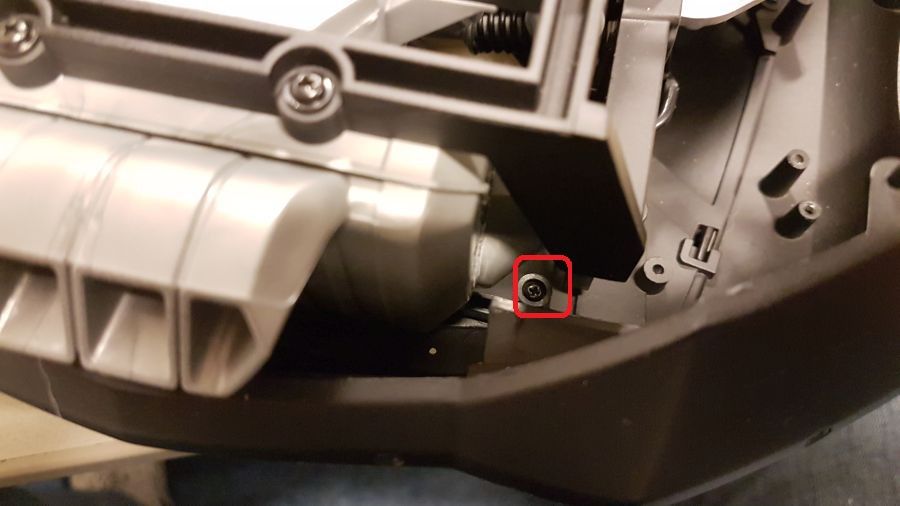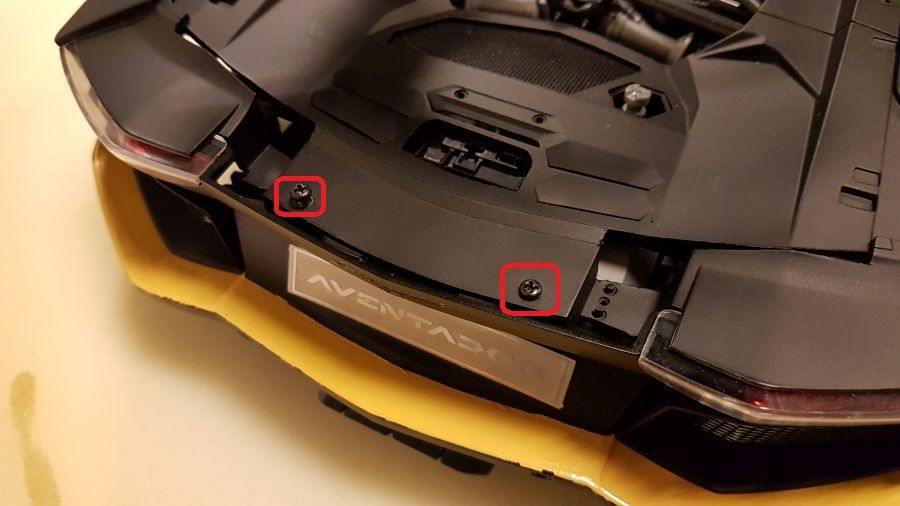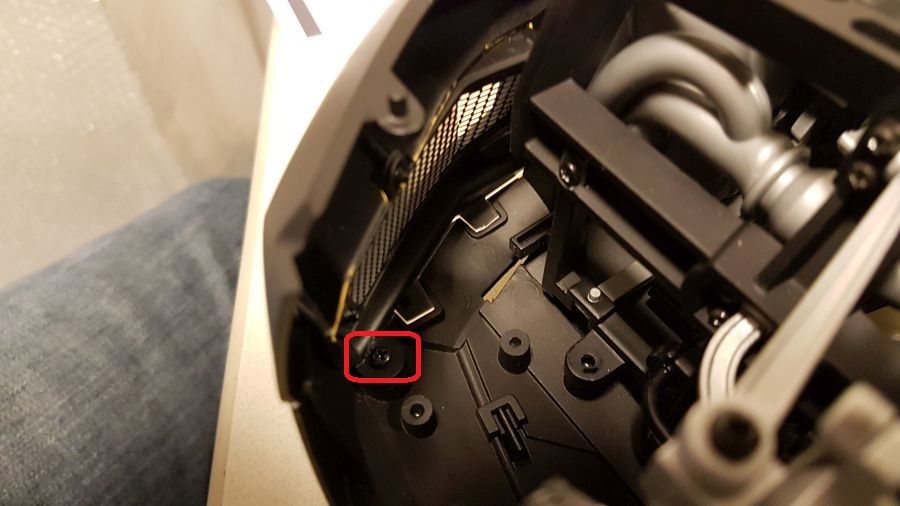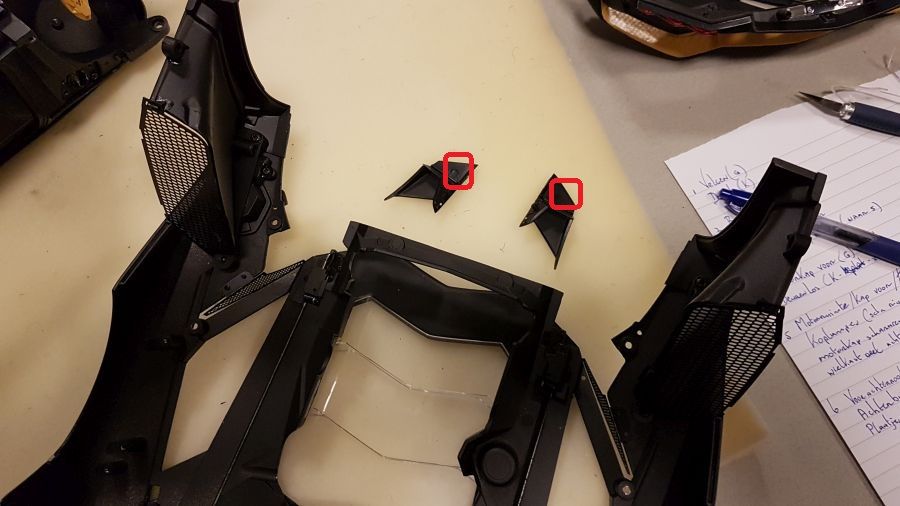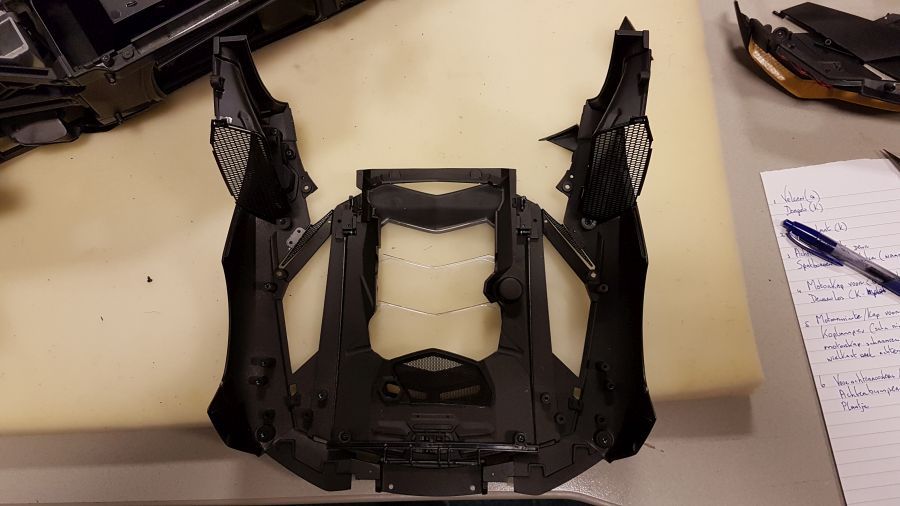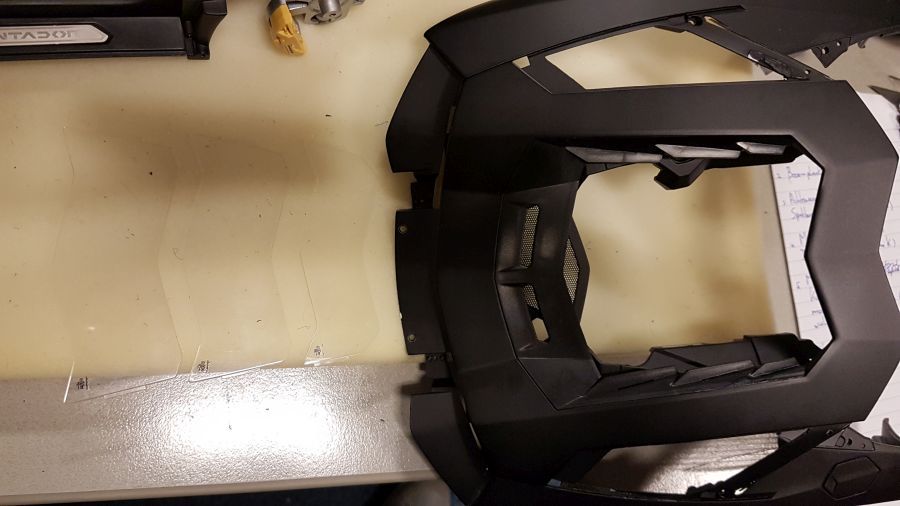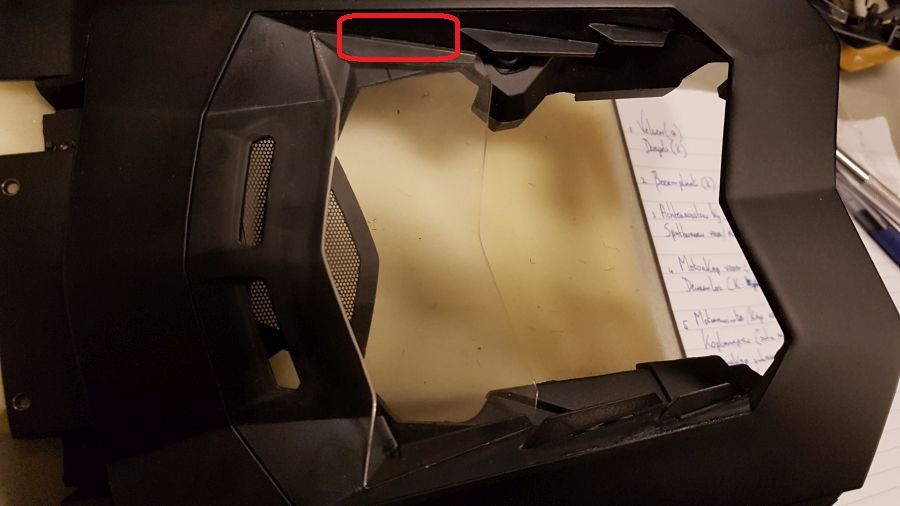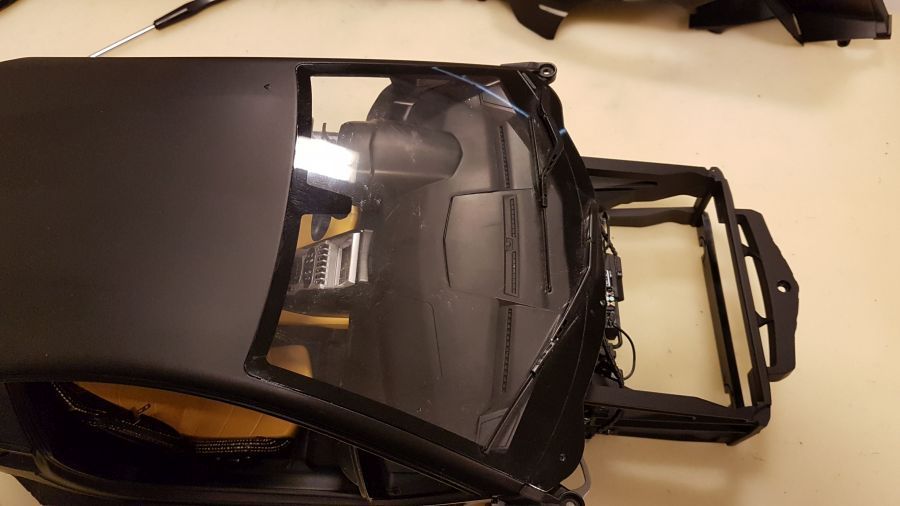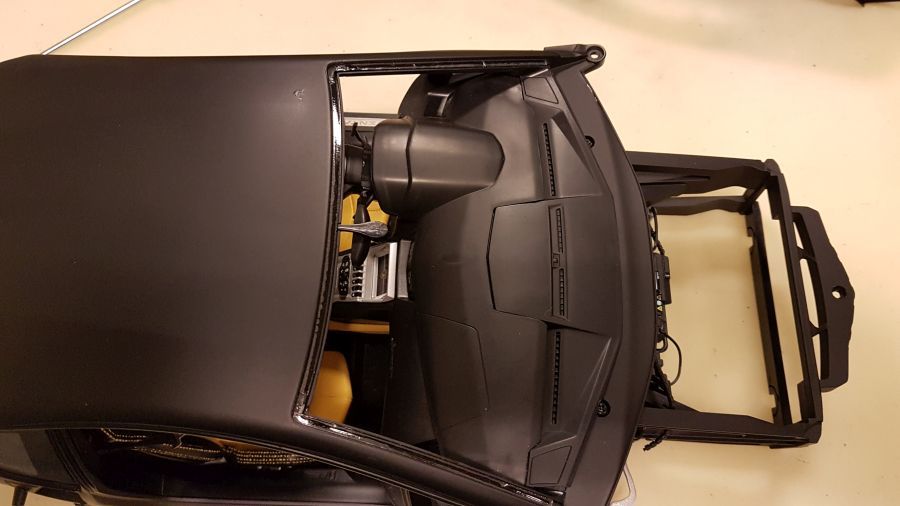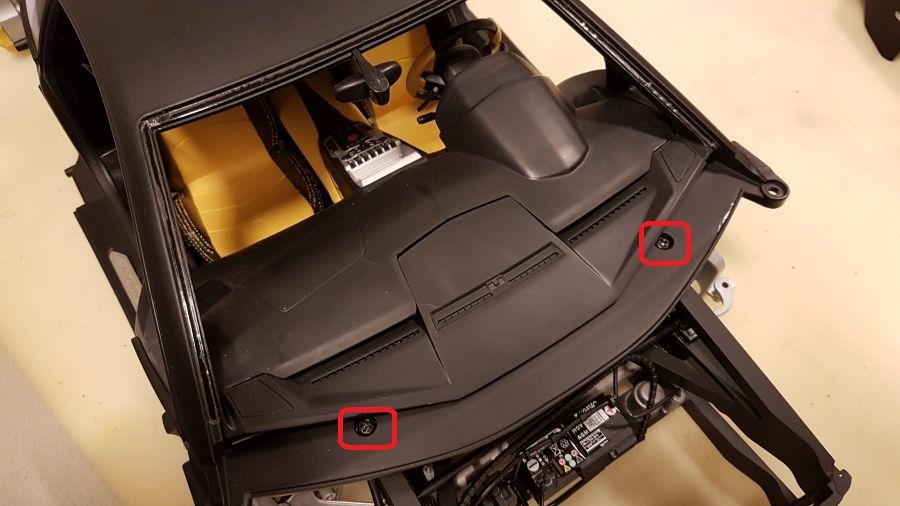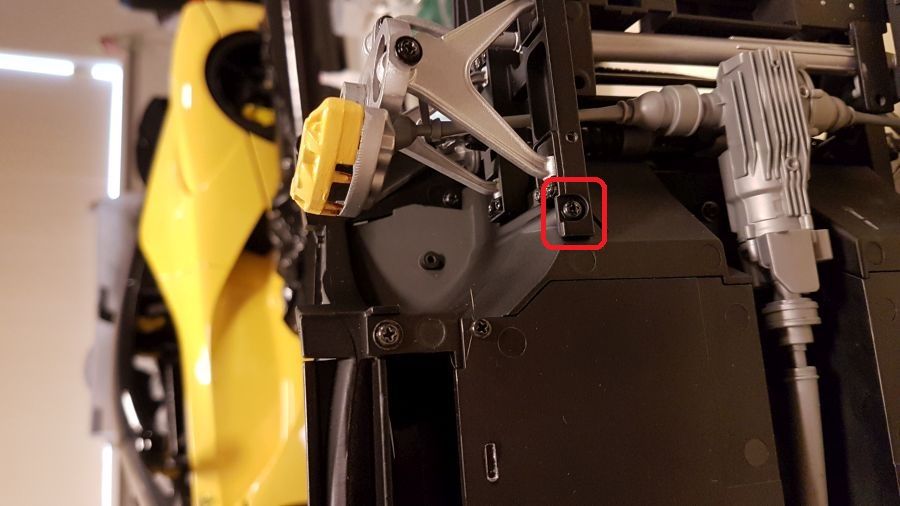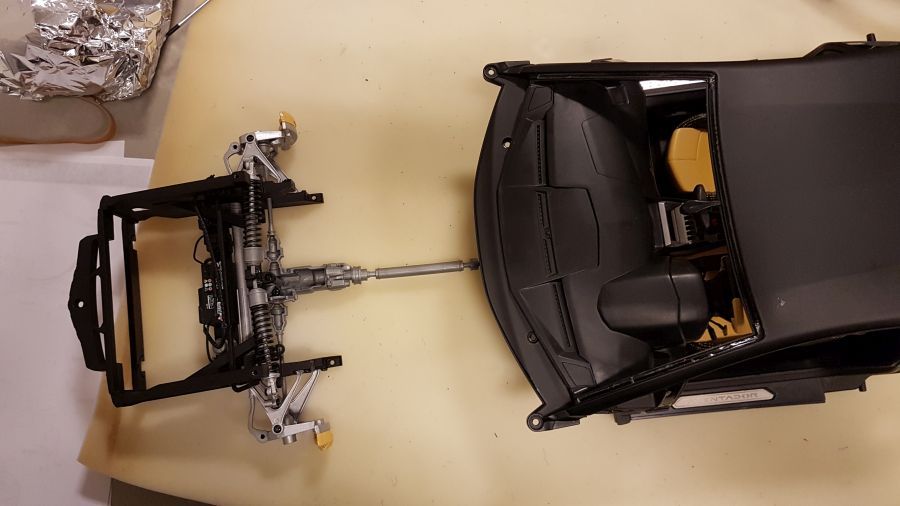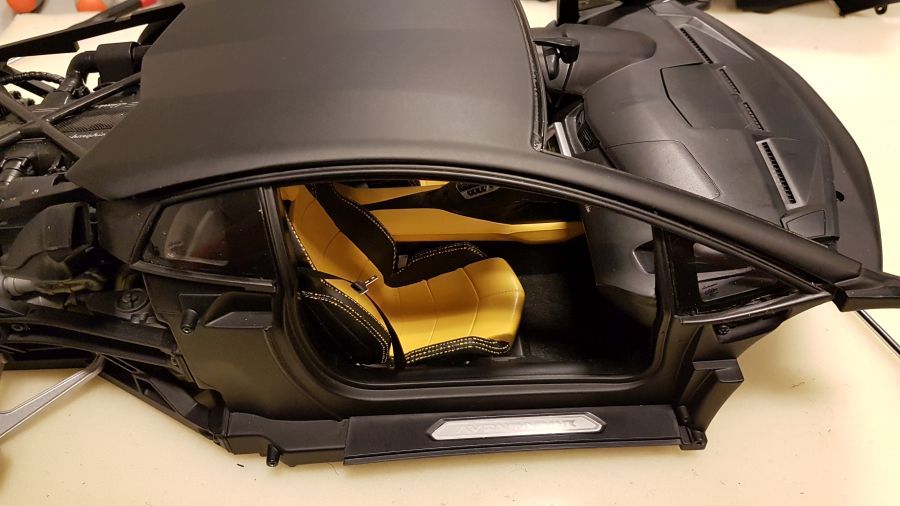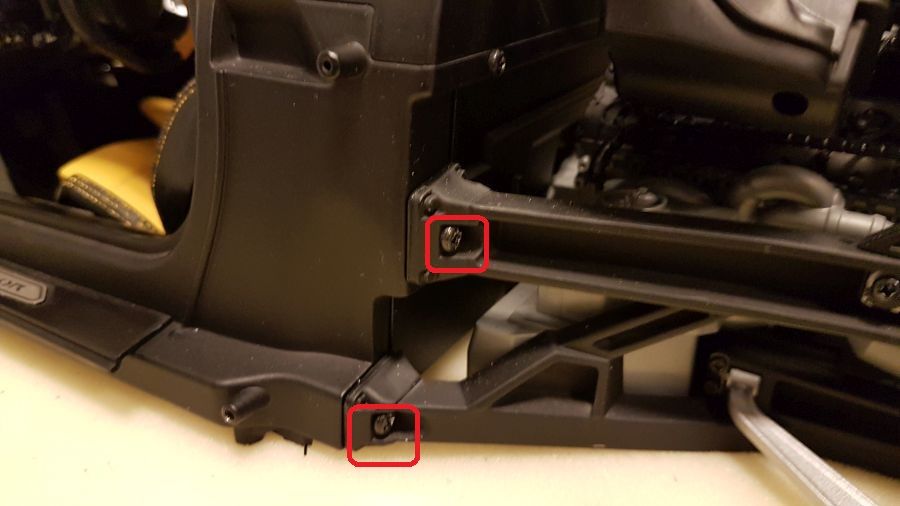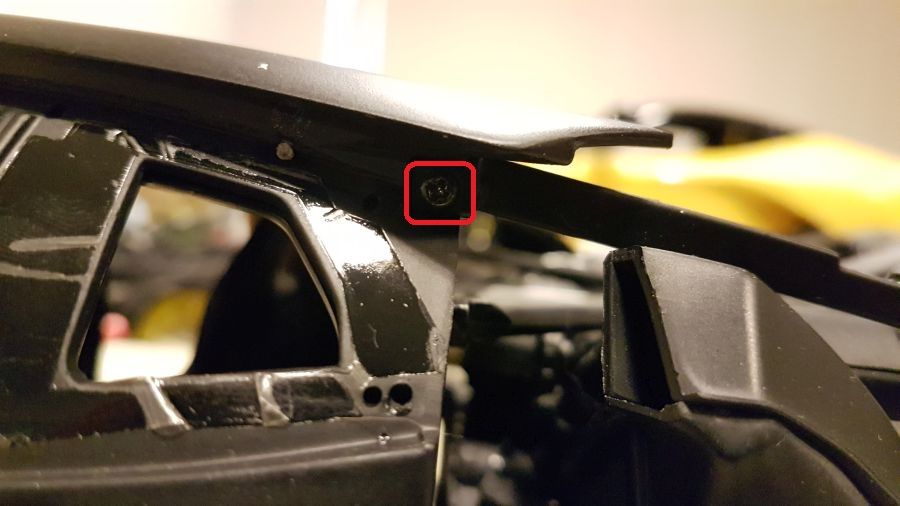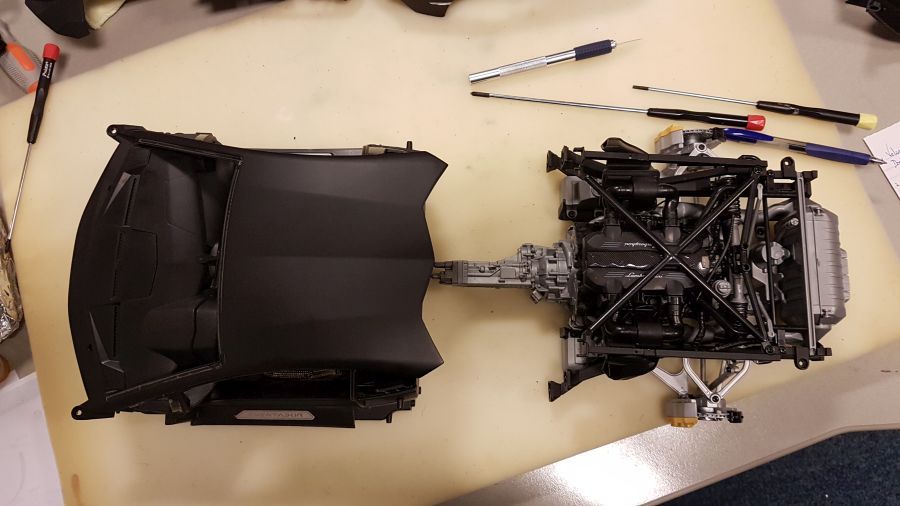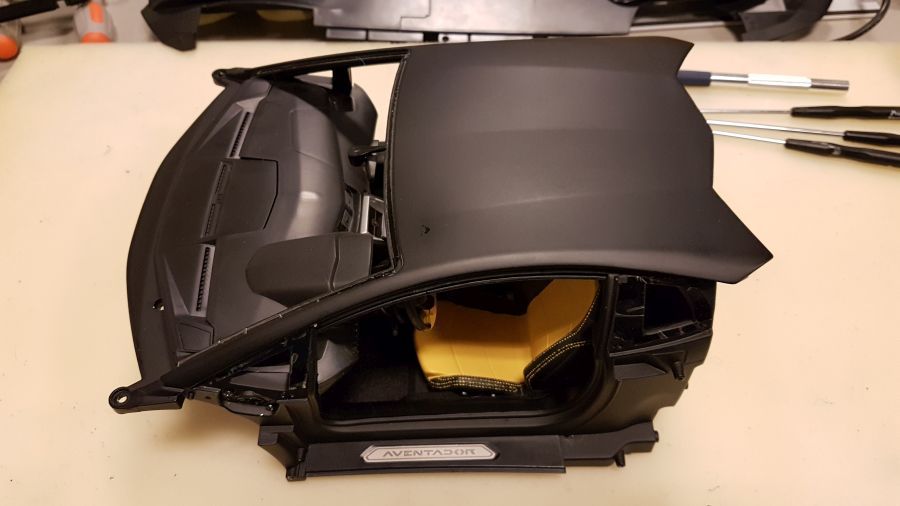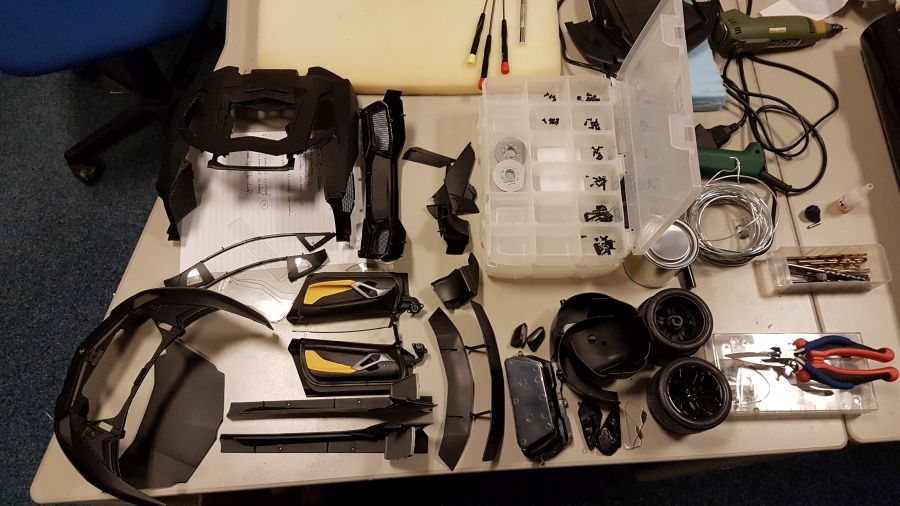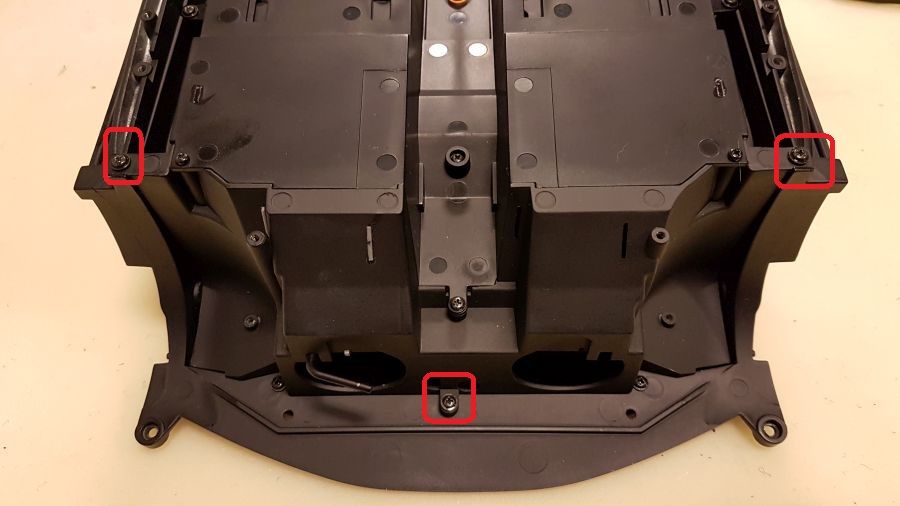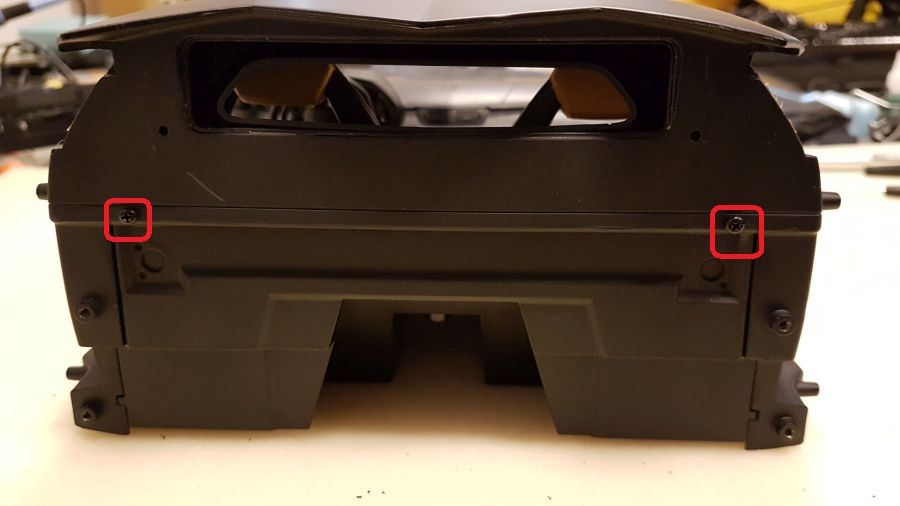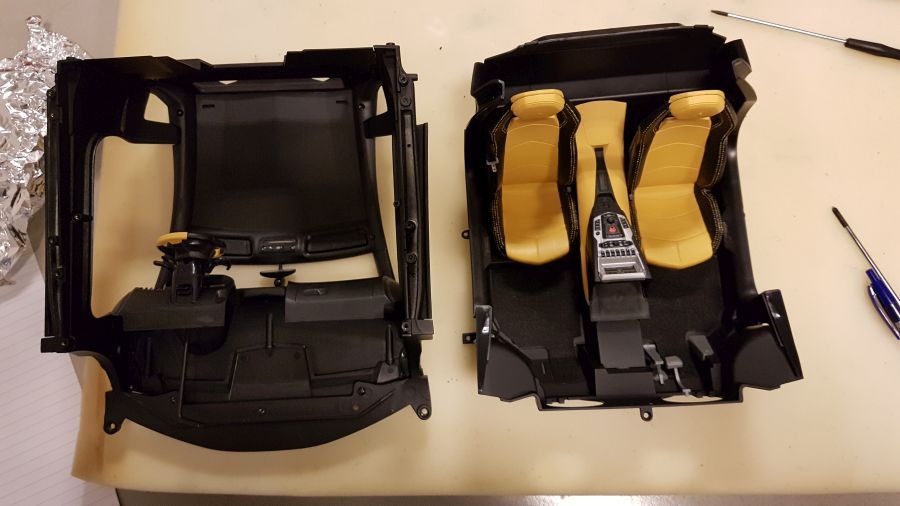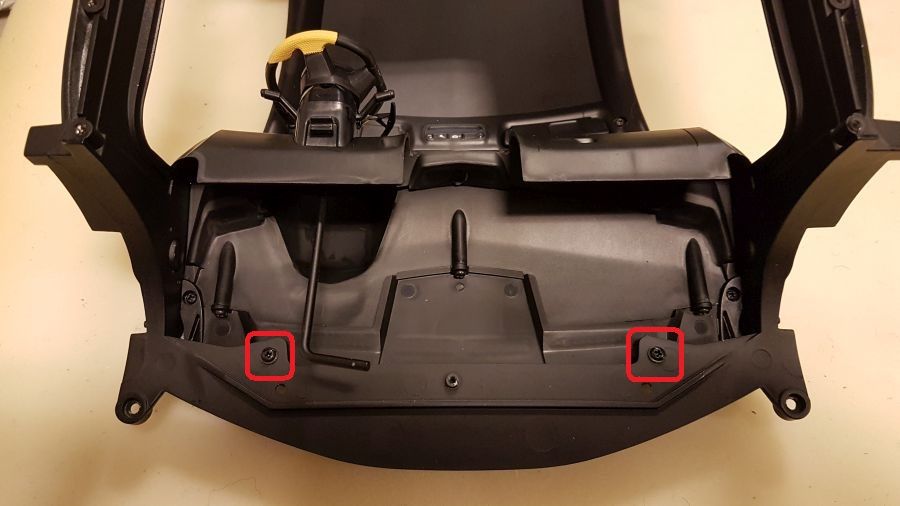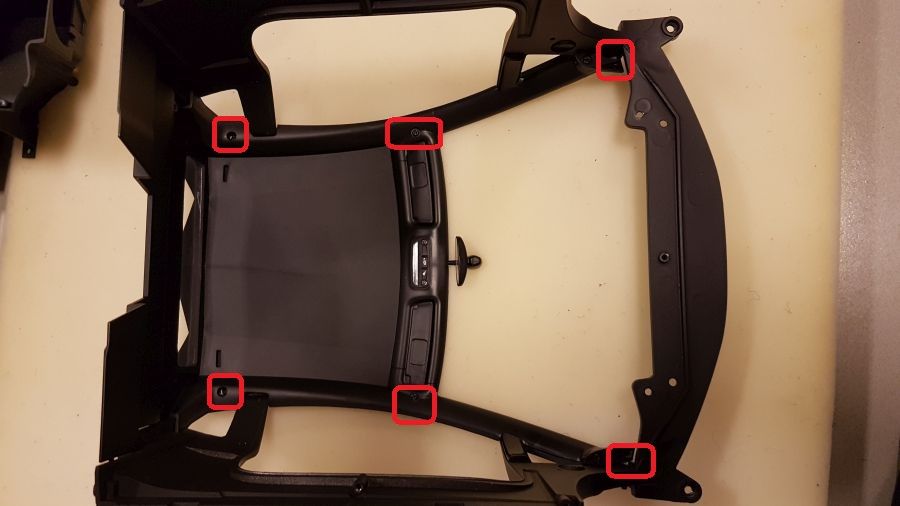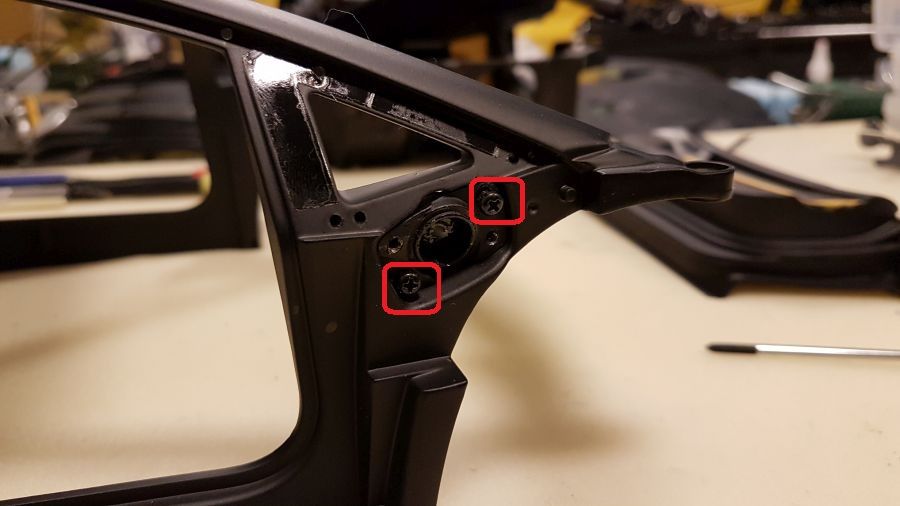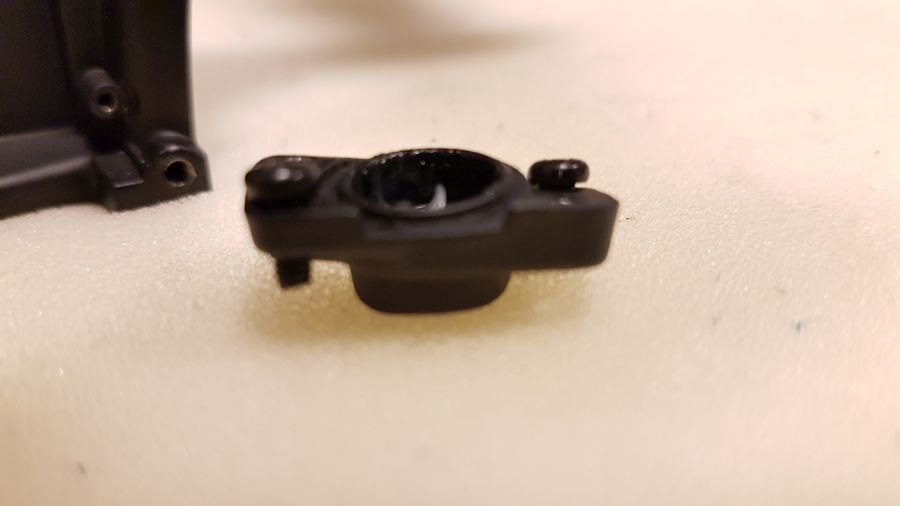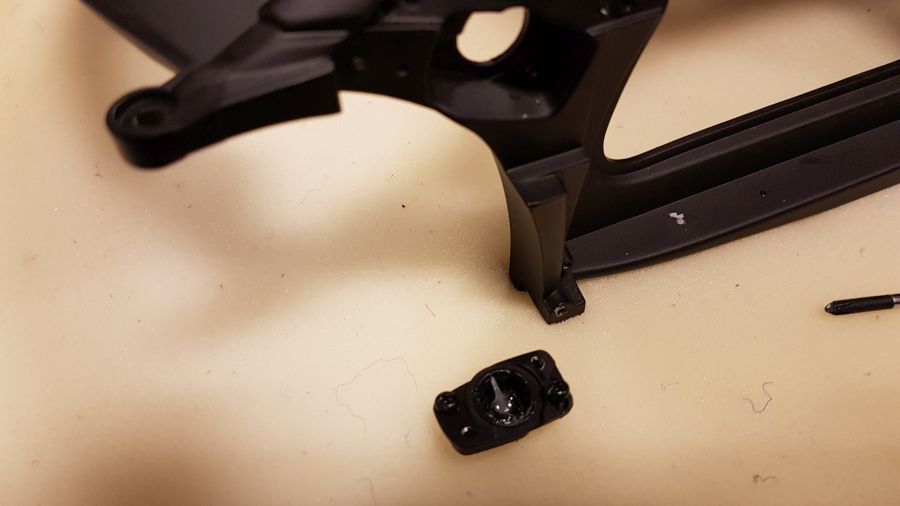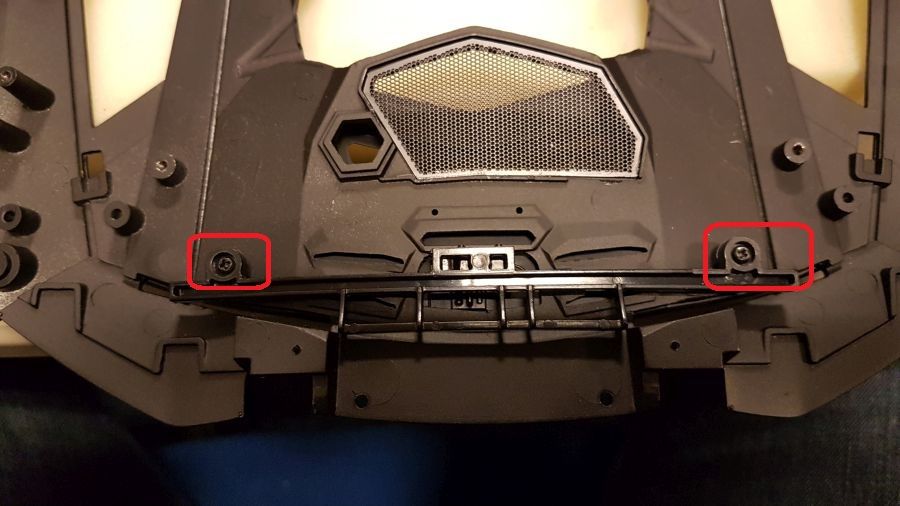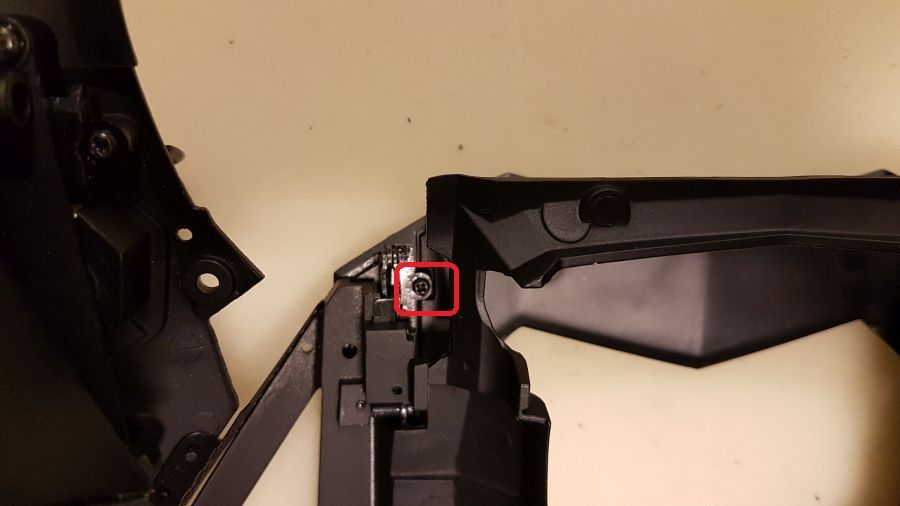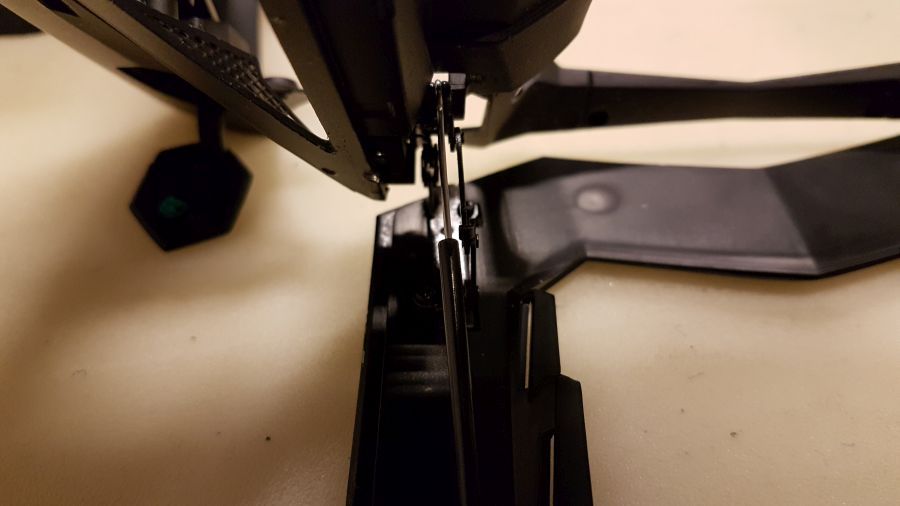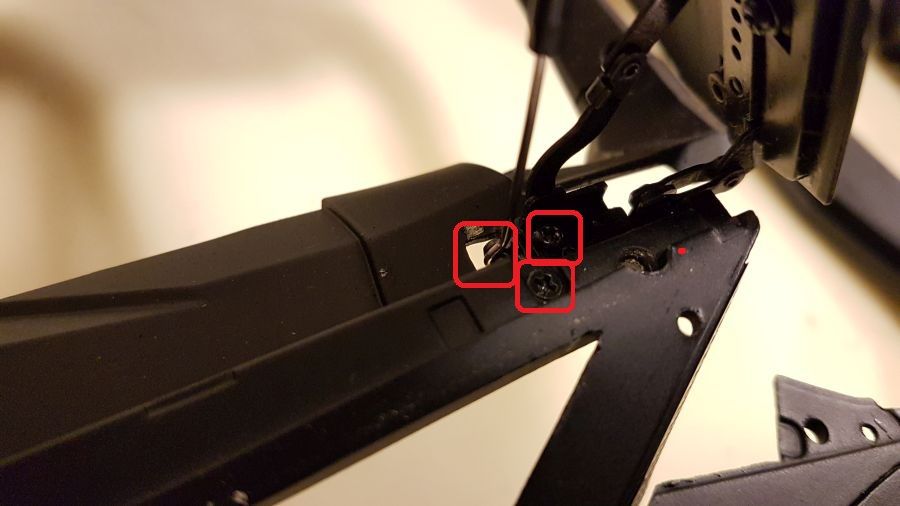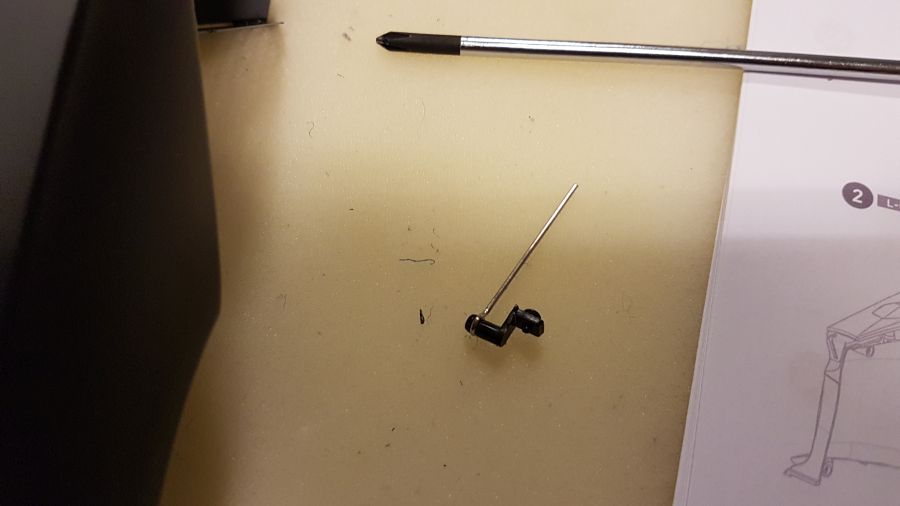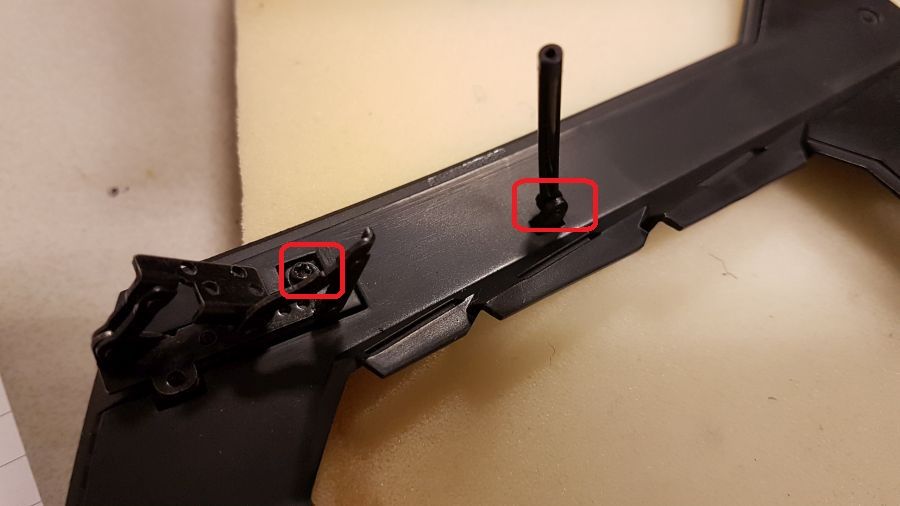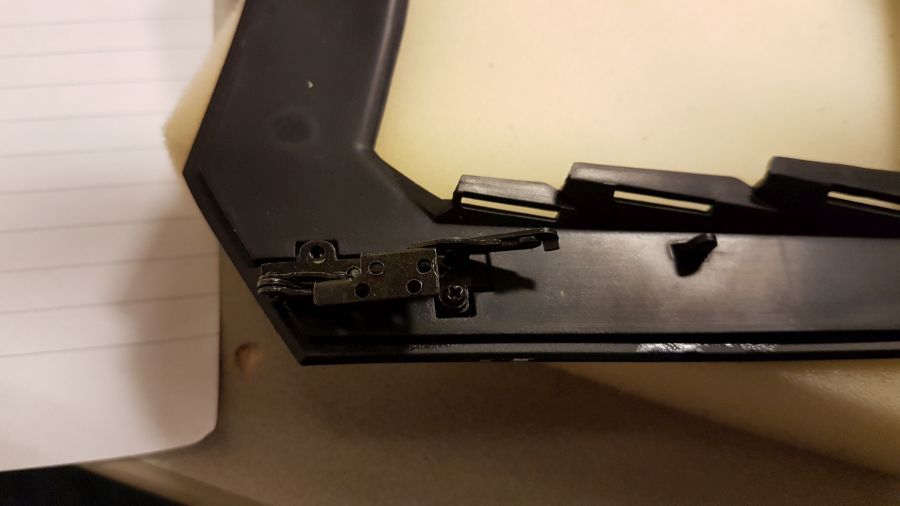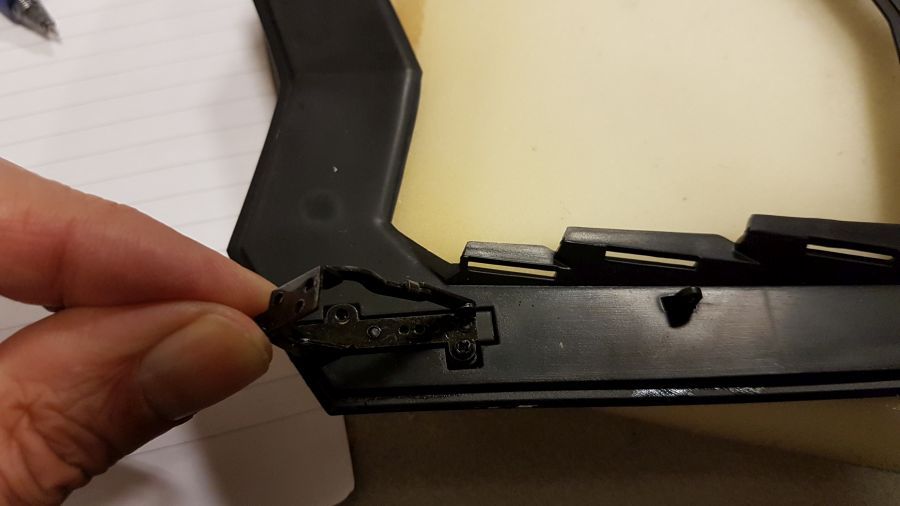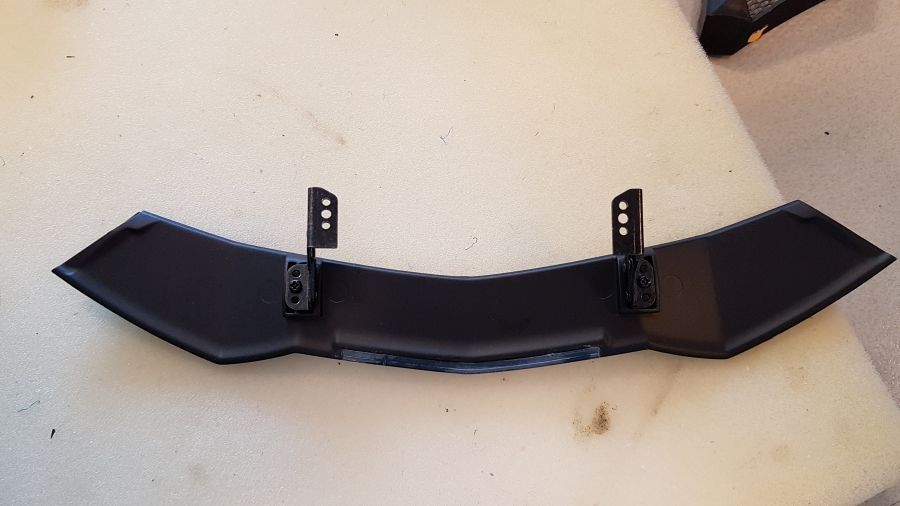 Tijd nu voor het opbouwen. Eerst die vieze gele waterverf zien te verwijderen, zo goed als dat gaat.
Now it's time to start the rebuild. First of all ditch that yellow waterbase paint, as much as i can.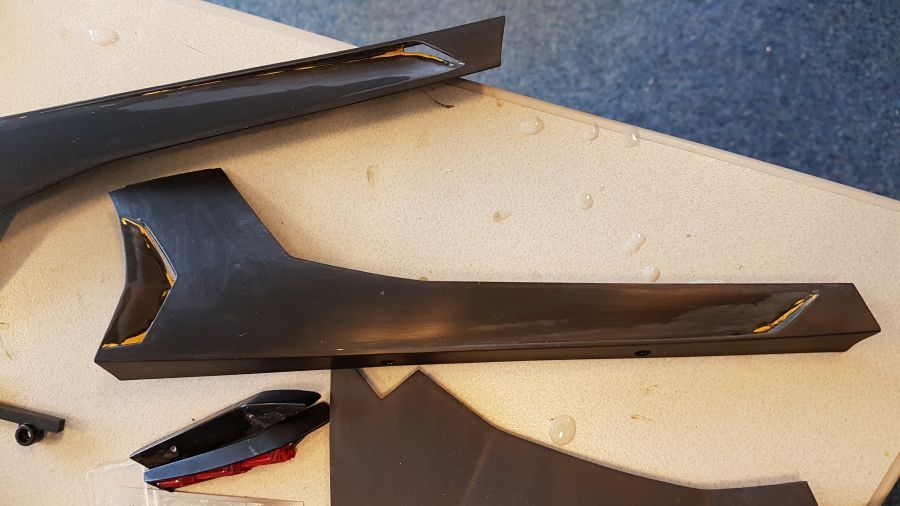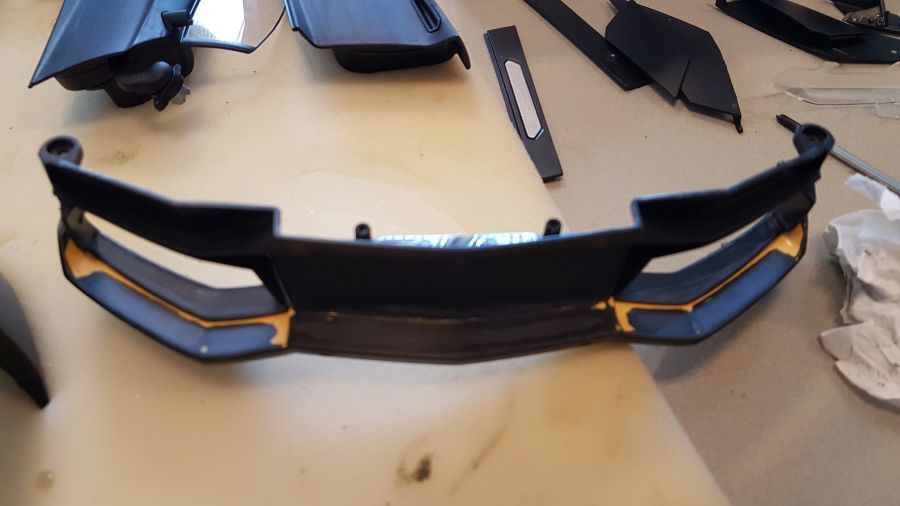 Nu weer beginnen met opbouwen. De stoelen zijn zwart gespoten en all het geel is weg.
Now starting to rebuild it again. The seats have been painted black and all the yellow is gone.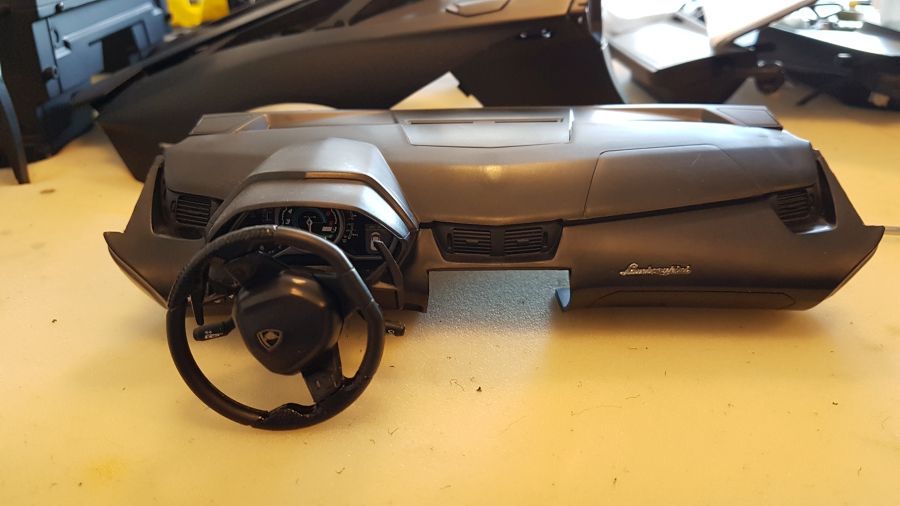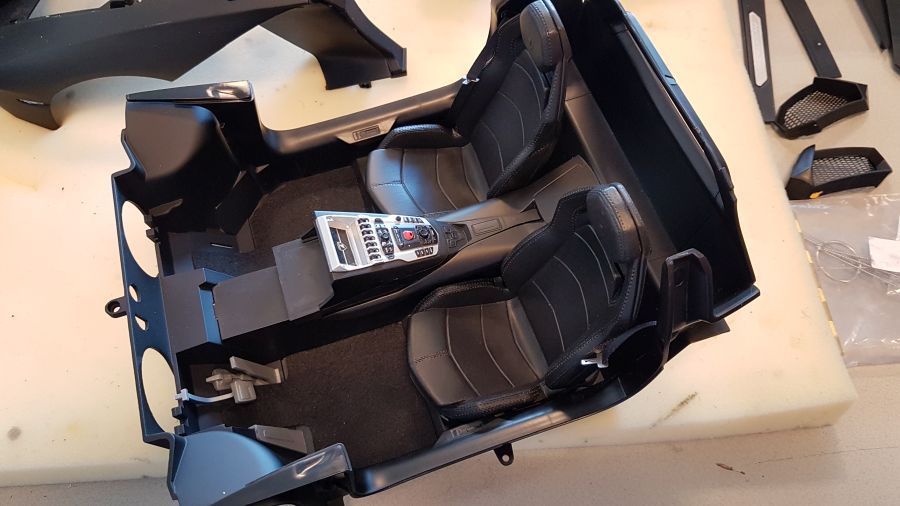 Verf test met lak en 2K lak. Ik ben niet tevreden over het spuitwerk. De omgeving is veel te stoffig, met alle prioblemen van dien. Ik hoop dat het achteaf poetsen het nog wat beter maakt.
Paint test with lacquer and 2K lacquer. I am not happy with the paint job. The environment is much too dusty, with all problems coming up. I hope the polishing will enhance it a bit.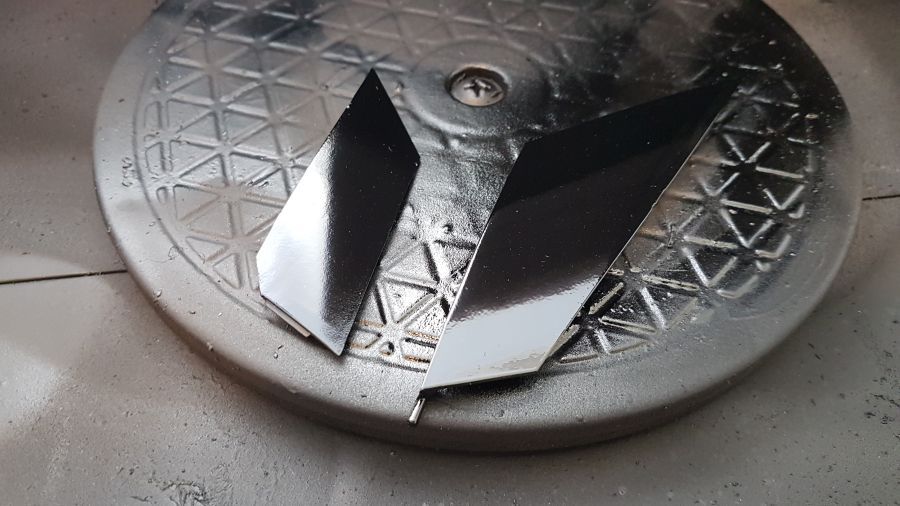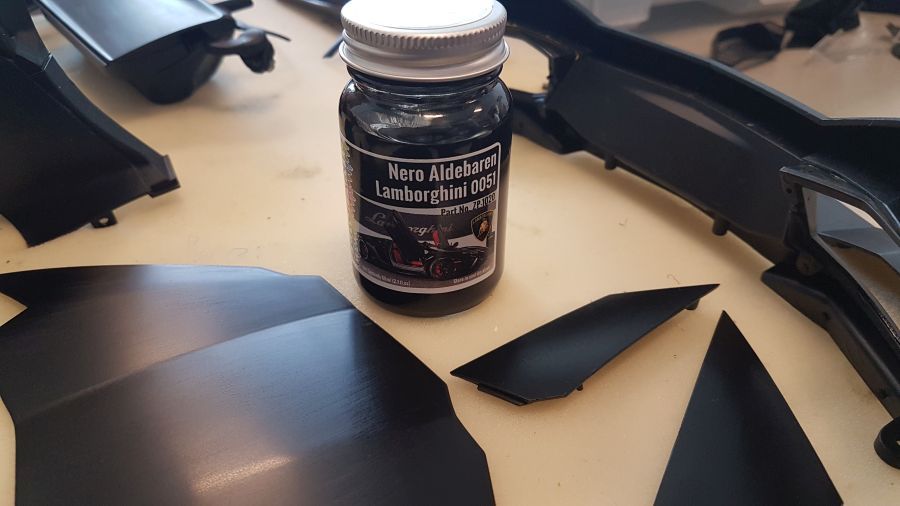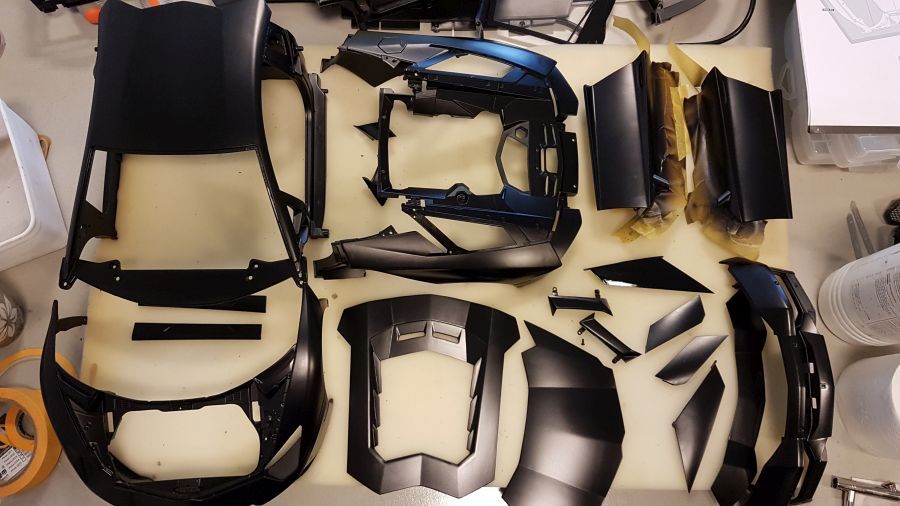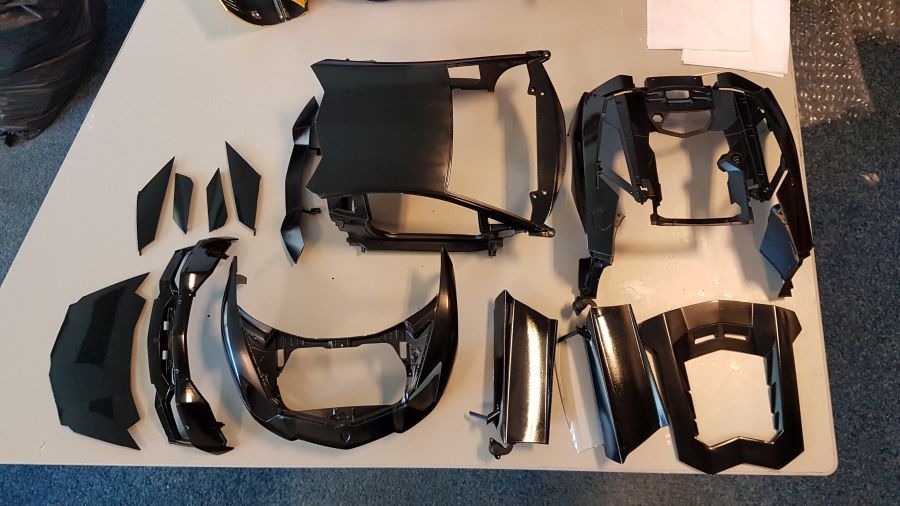 Dan het omgekeerde proces, het weer in elkaar zetten. Dat gaat stukken sneller. De foto's spreken voor zich.
Then the return process, combining it again. This goes much faster. The images speak for themselves.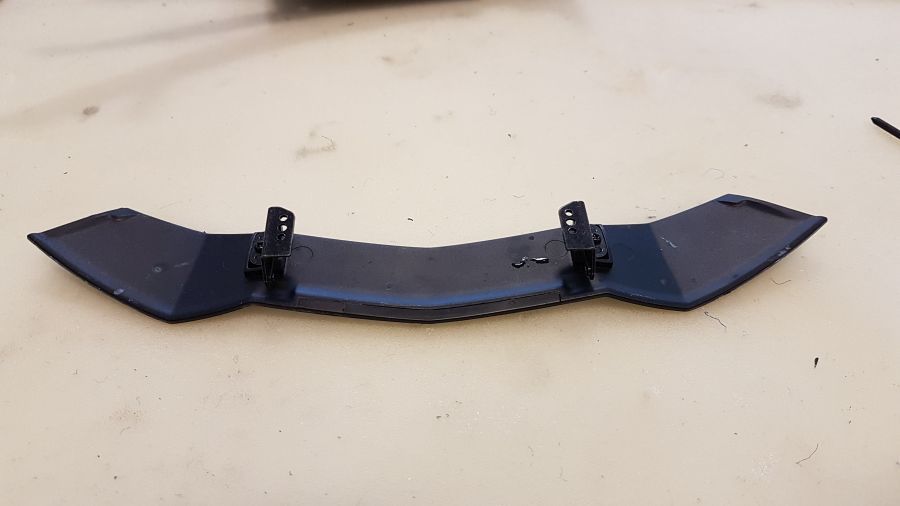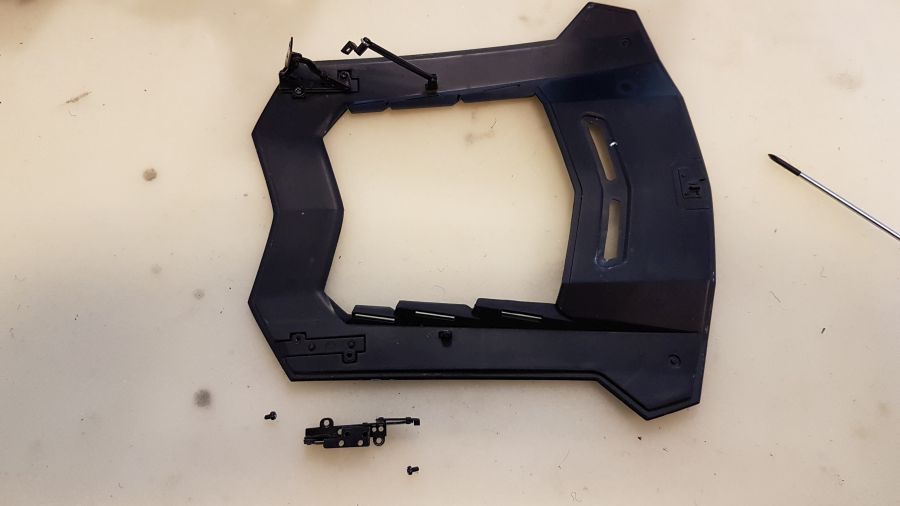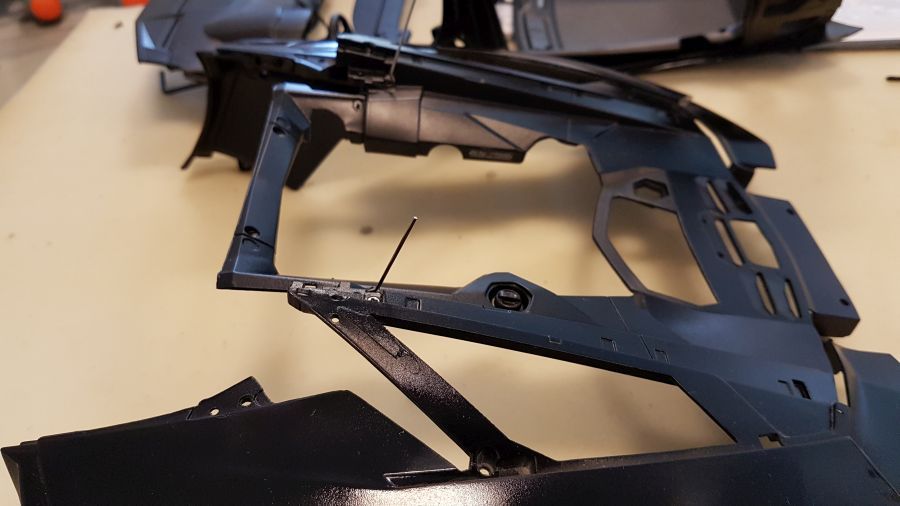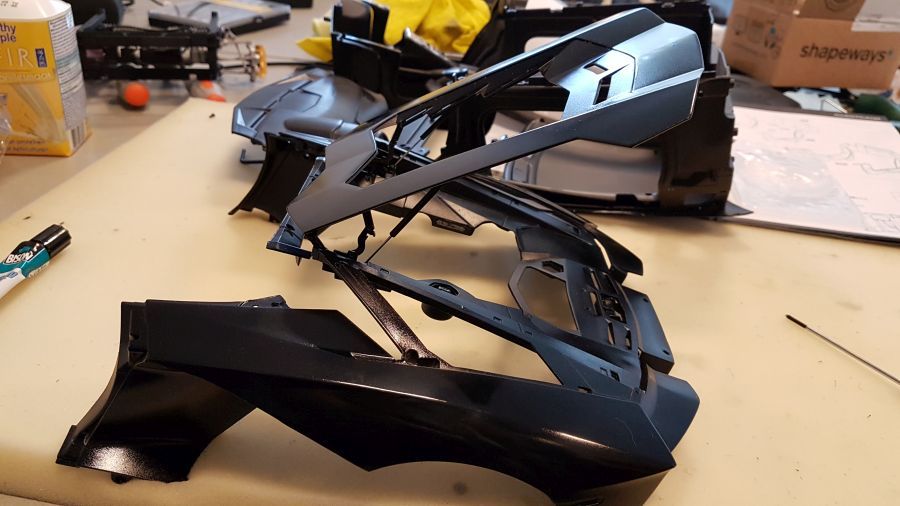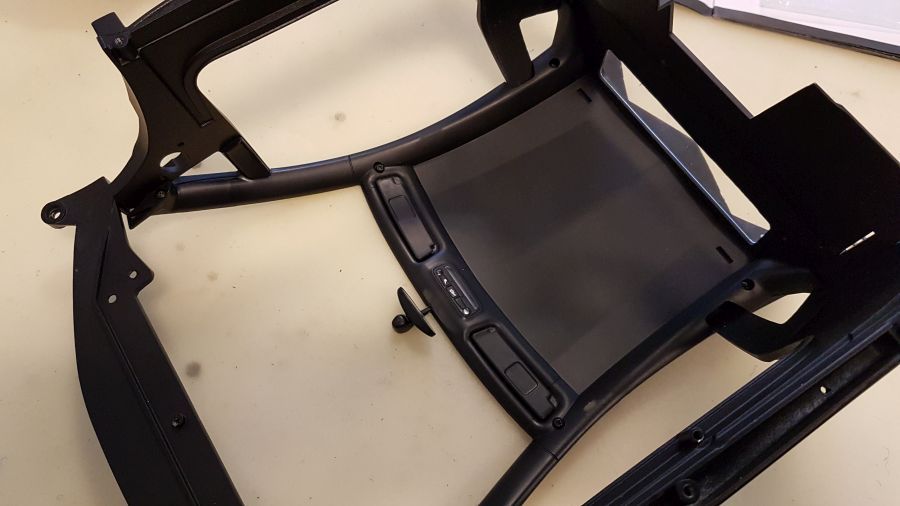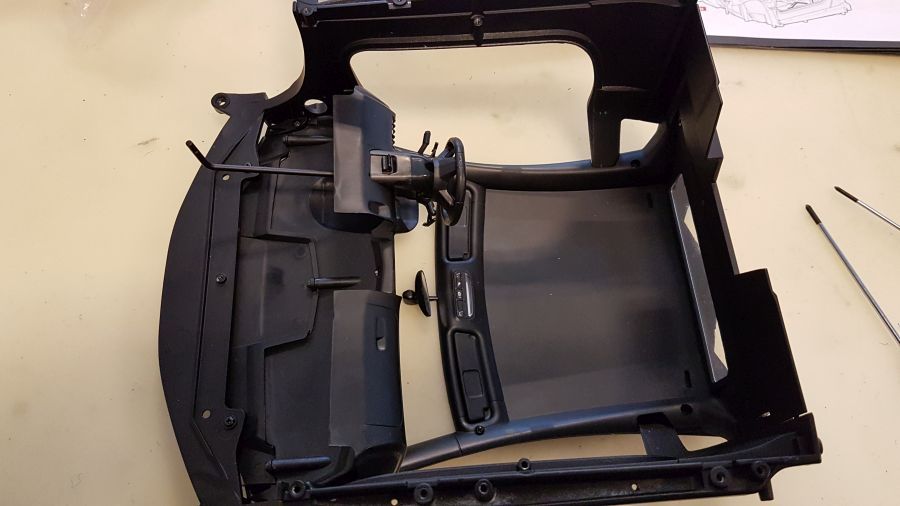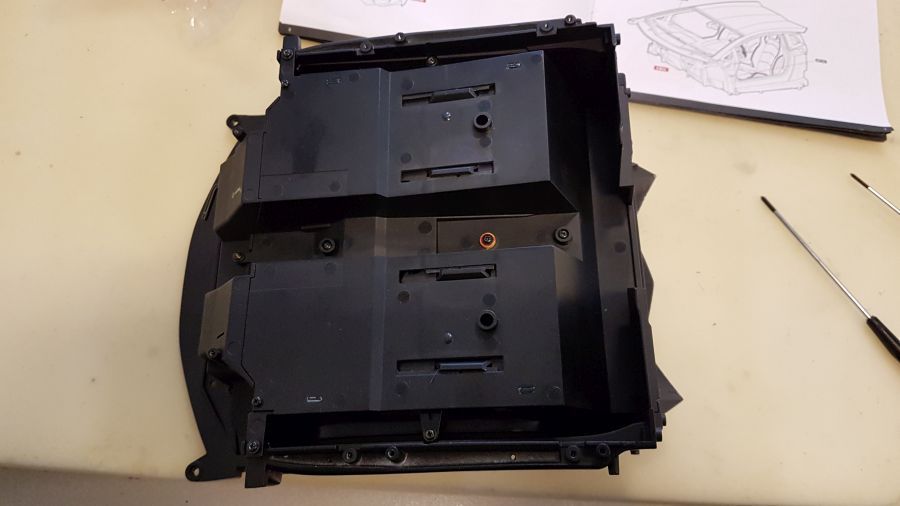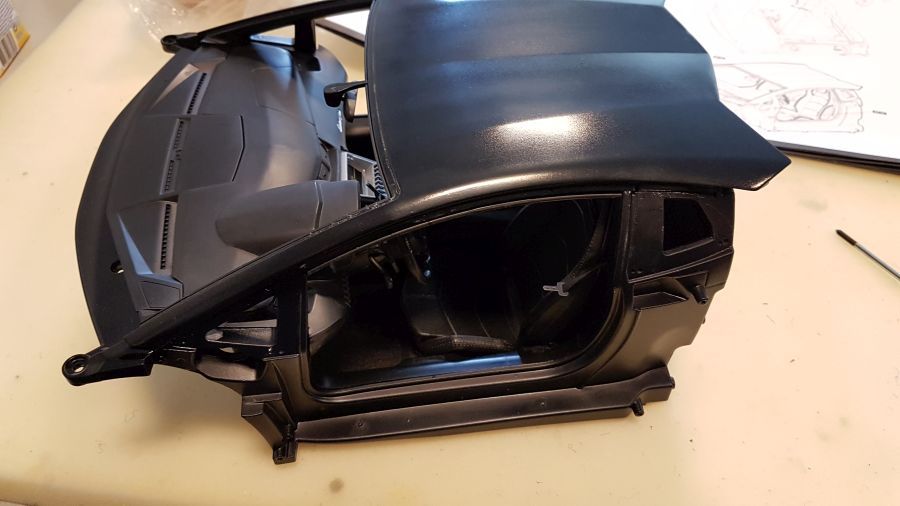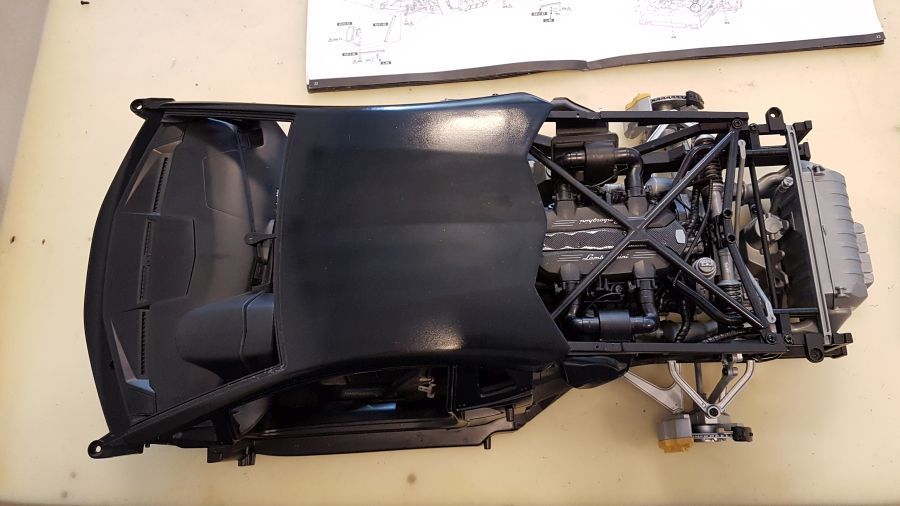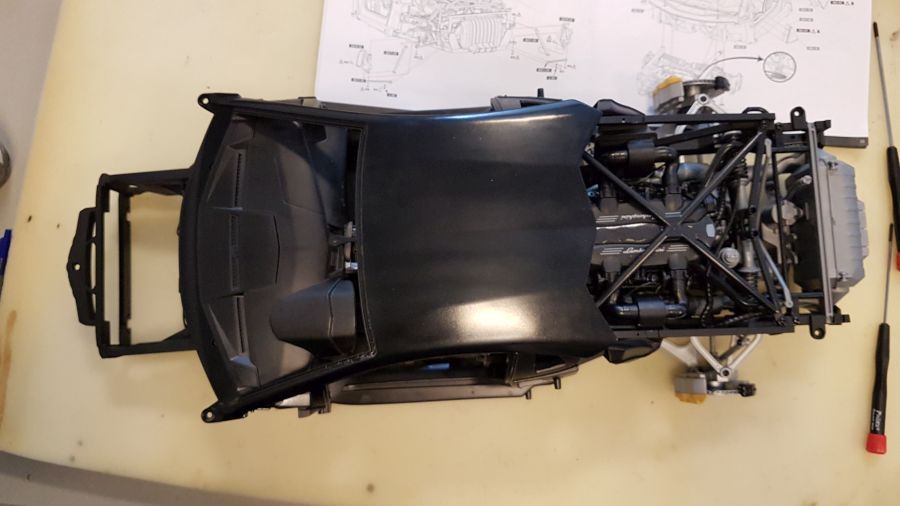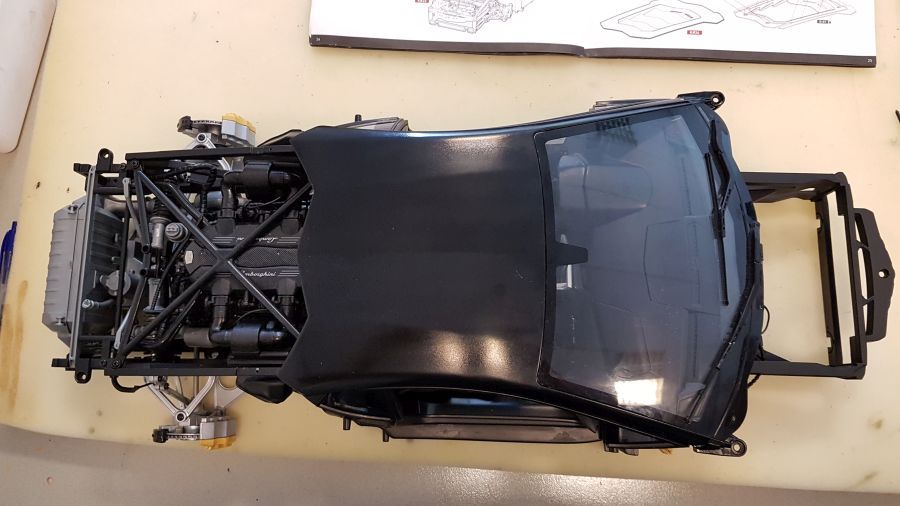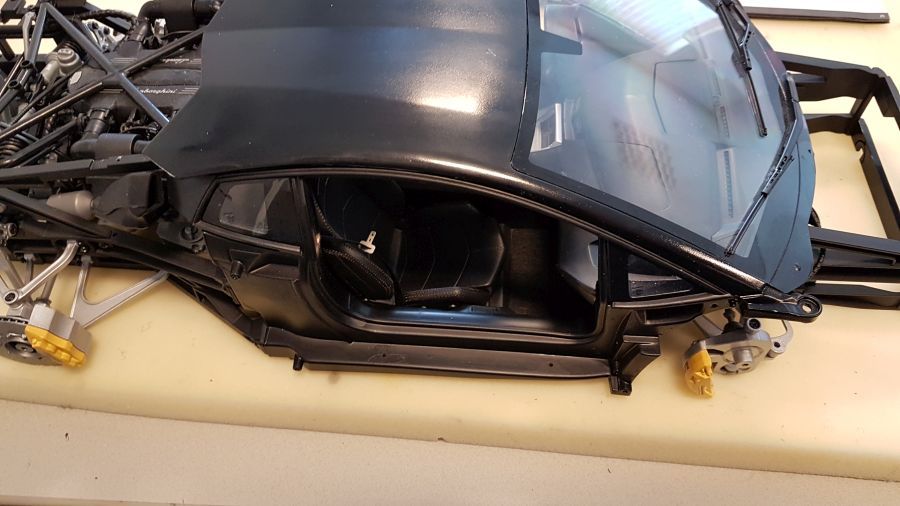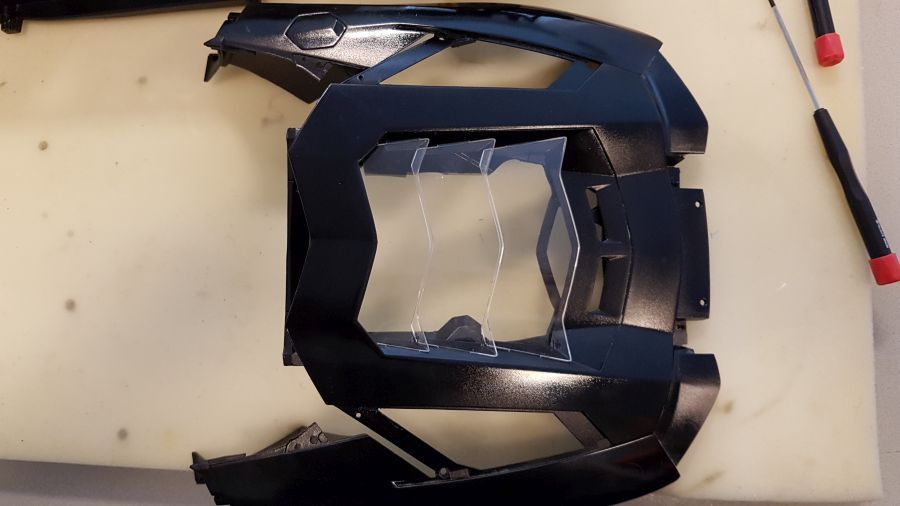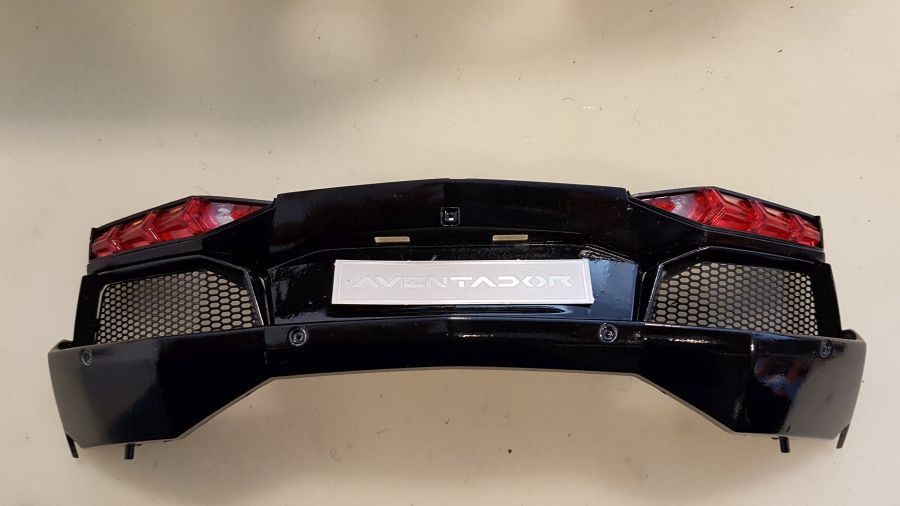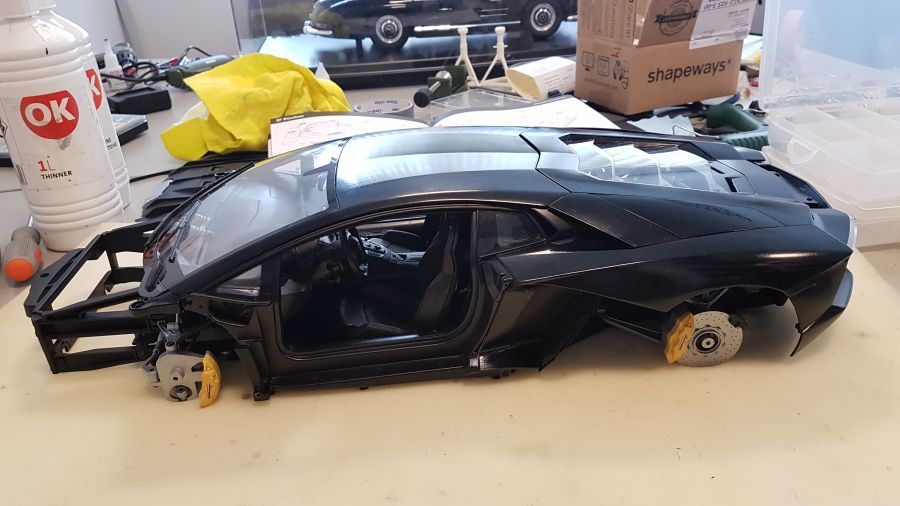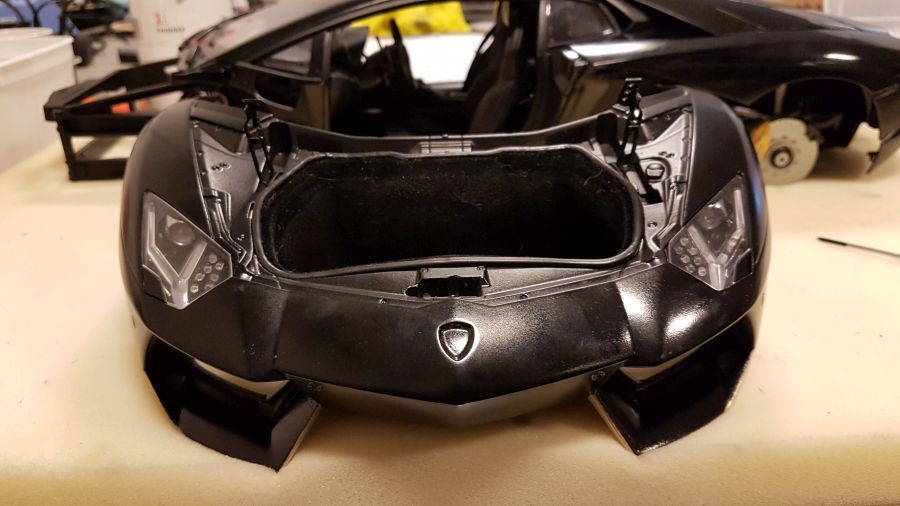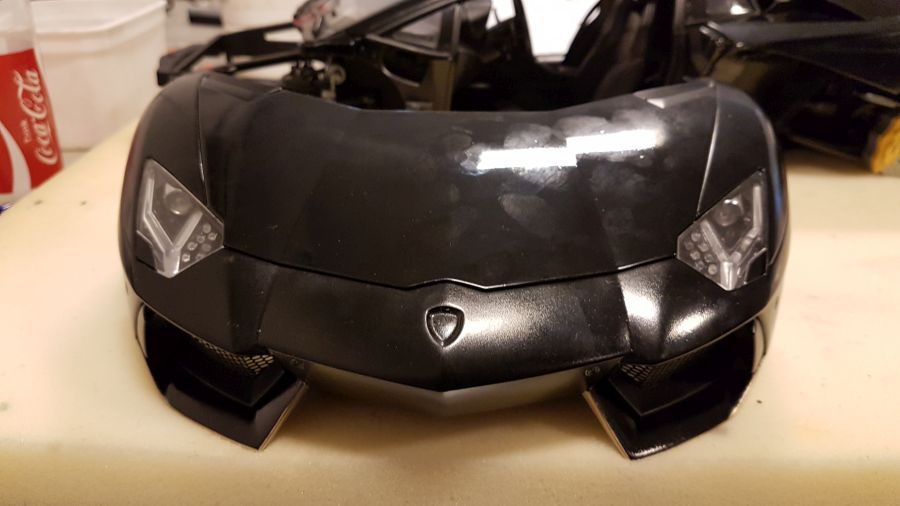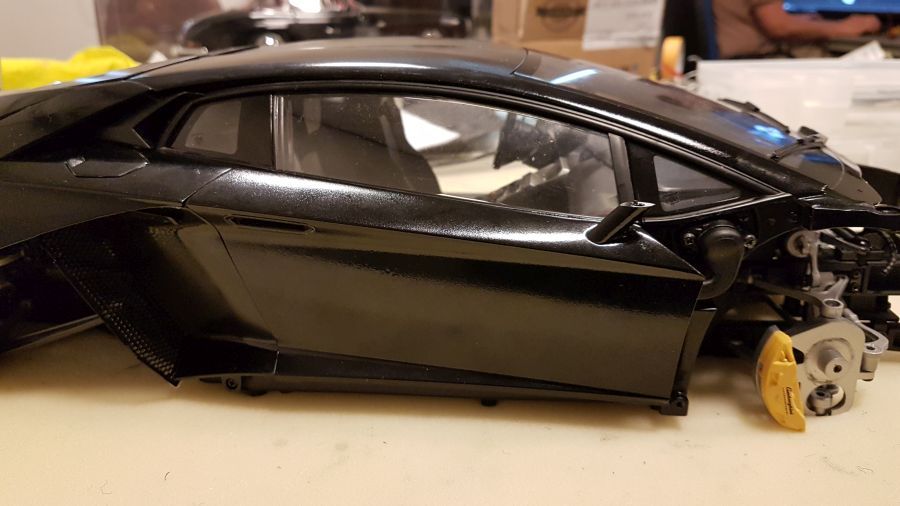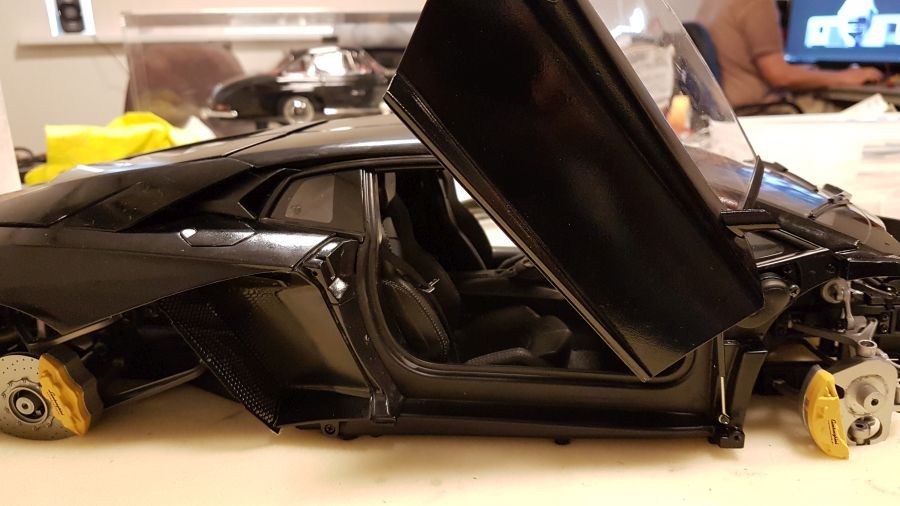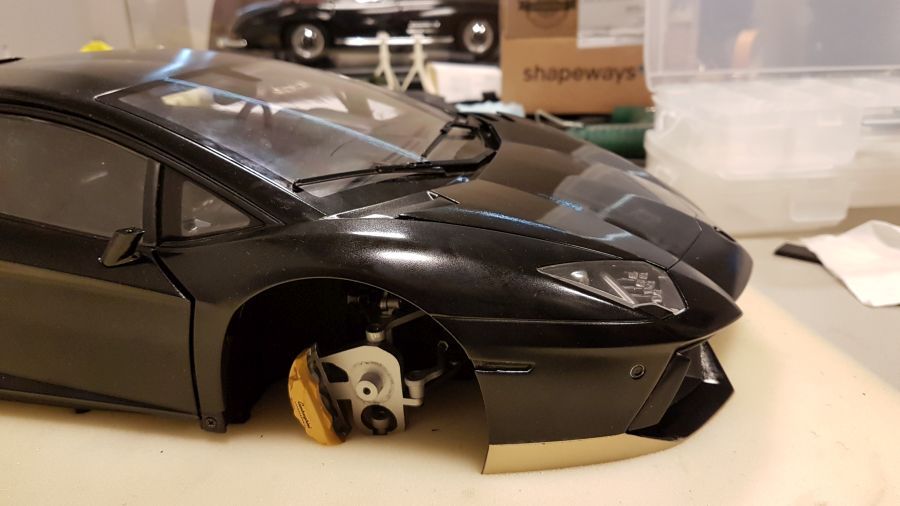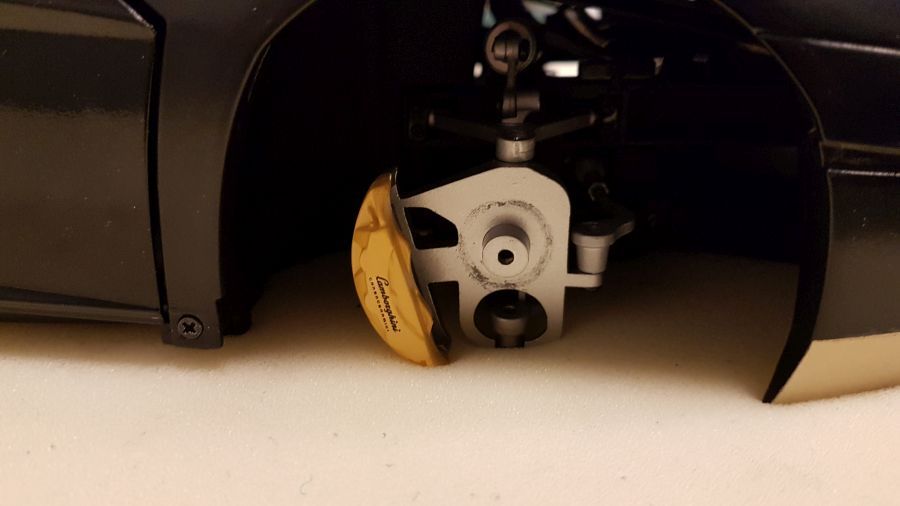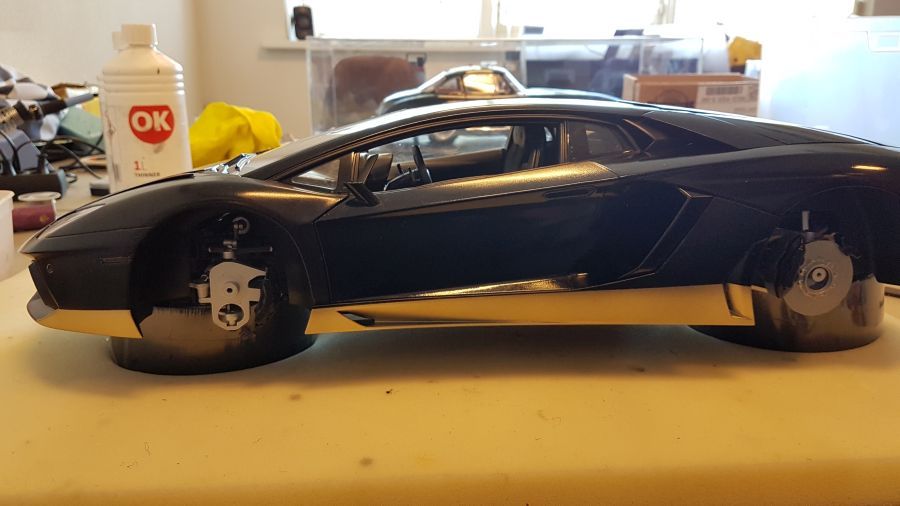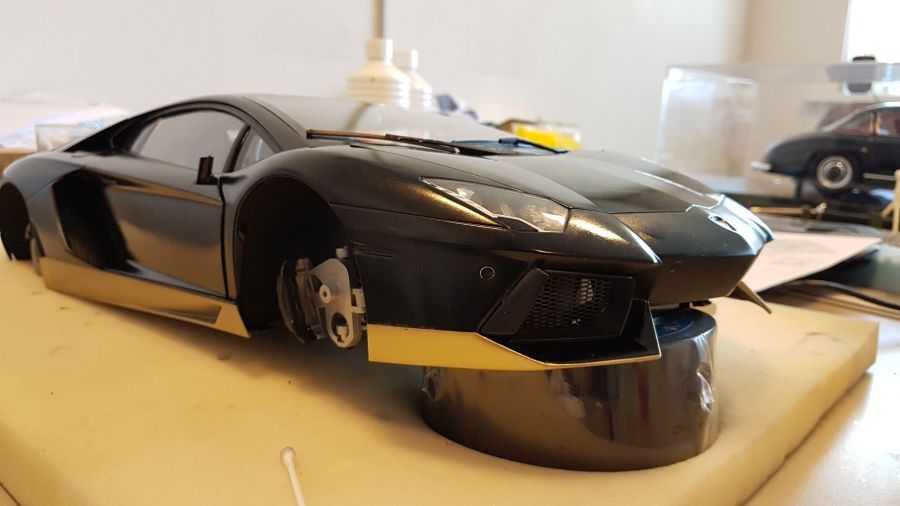 Schuren en polijsten...  Nog steeds geen 100%. Geen idee waar het aan ligt. Misschien de 2K lak verhoudingen? De ene keer iets meer verharder of verdunner dan de andere keer?
Sanding and polishing...   Still not 100%. I have no clue why. Maybe the ratio of the 2K clear components? One time more hardener or thinner than another time?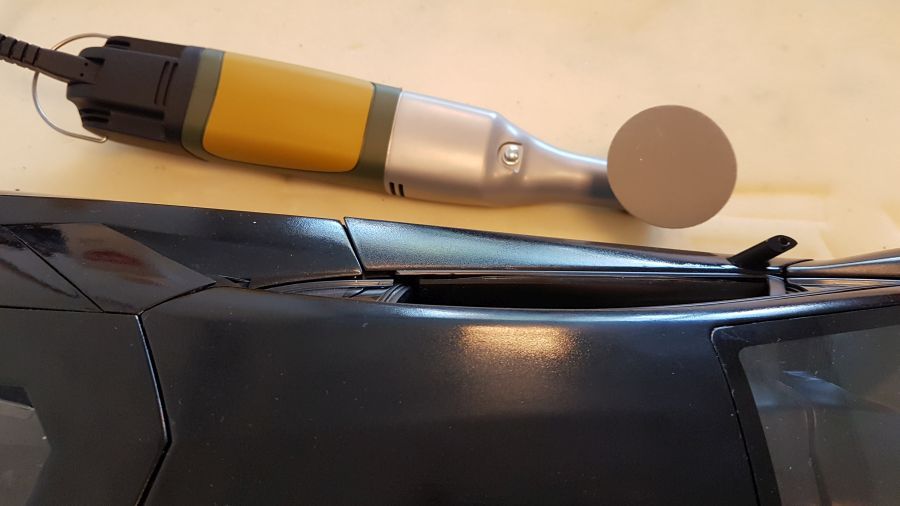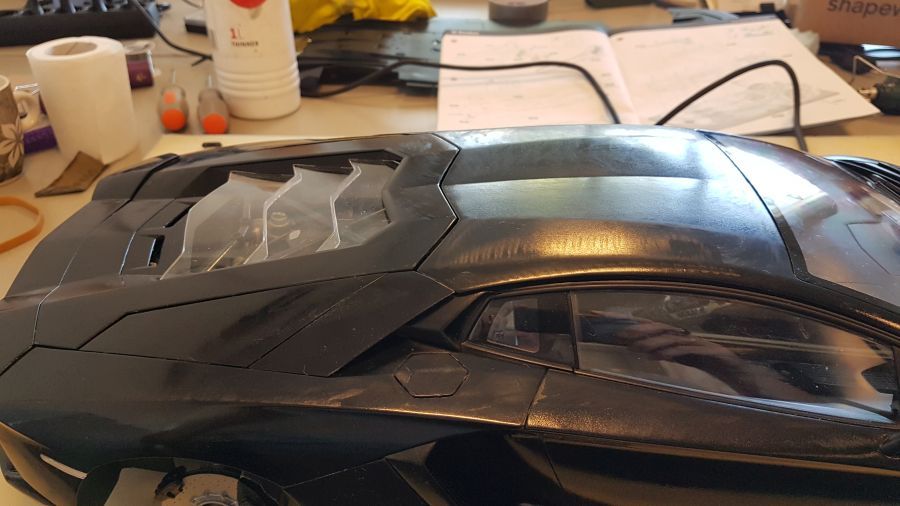 Helaas hebben we een foute batch verf ontvangen. Daarom moest alles schoongemaakt, geschuurd en opnieuw gespoten... Dat neemt heel wat uurtjes.
Unfortunately we recieve a faul batch of paint. So i had to clean, sand and airbrush averything again...  That took al lot of time.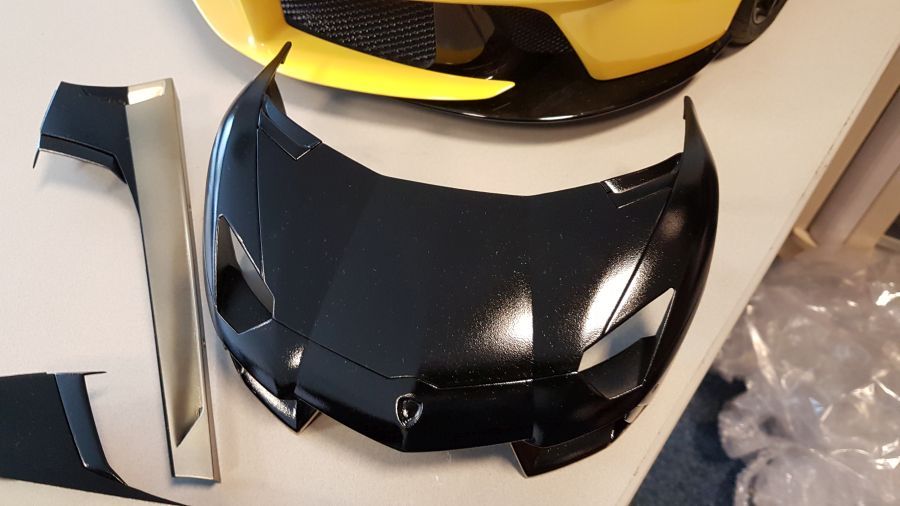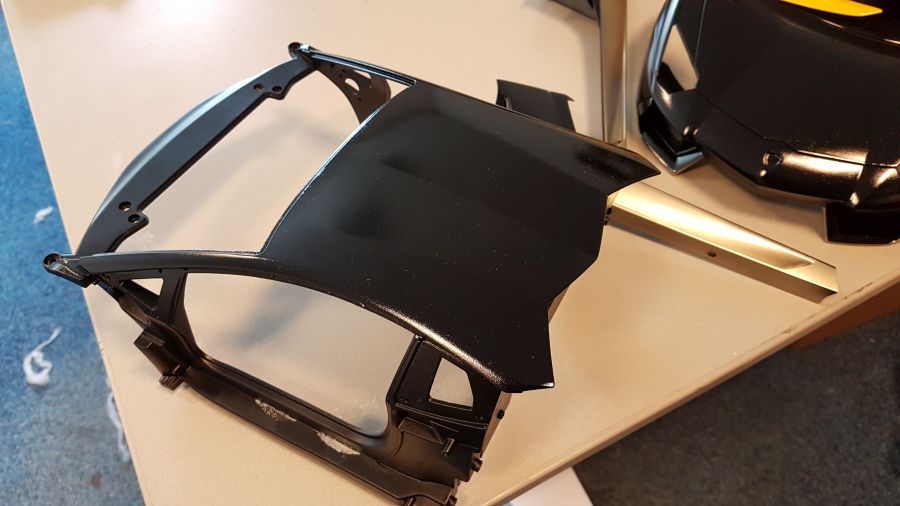 Dan kan alles weer in elkaar en wordt de hele auto geschuurd met korrel 4000, 6000, 8000 en 12000.
Then everything is combined again and the complete car has been sanded with grid 4000, 6000, 8000 and 12000.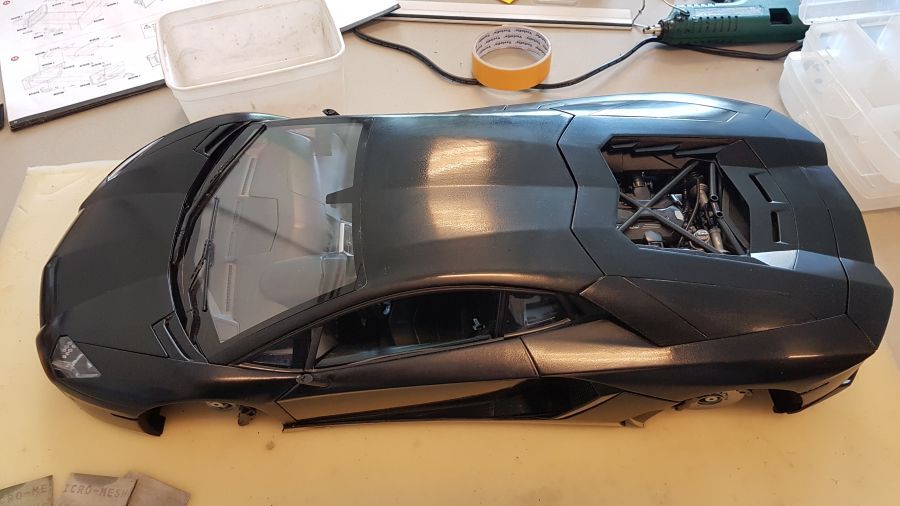 Dan polijsten...
Then polished...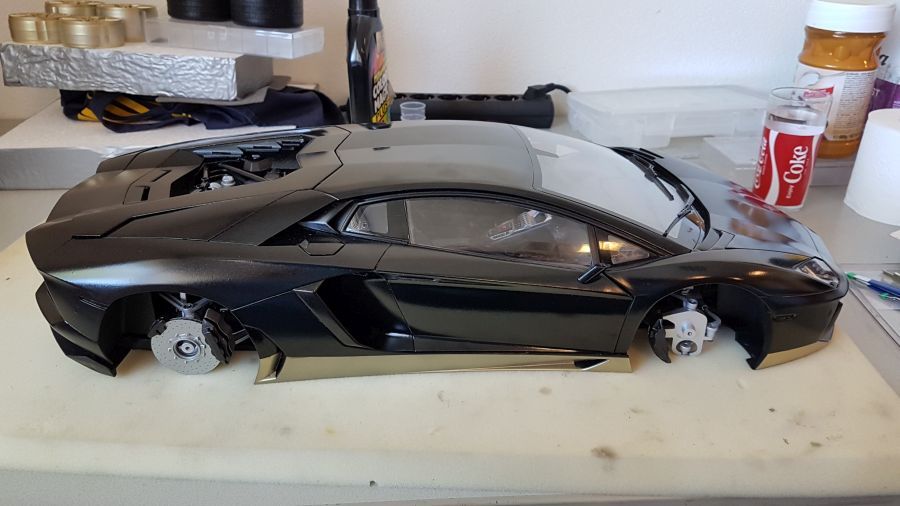 Wielen enz. erop...
Wheels etc. mounted...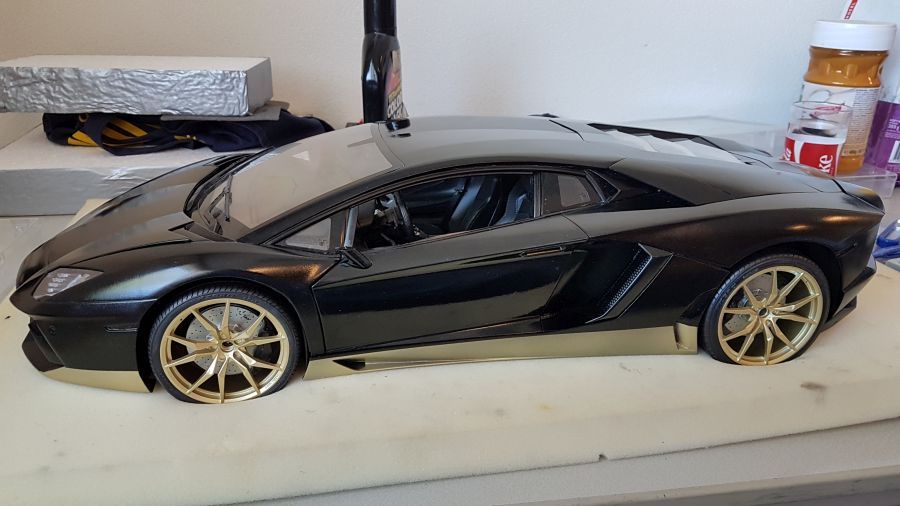 Klaar...
Done...